EDIT: The factory color code is probably a 1984 Pontiac color code, W15 Silver Sand Poly, aka
WA8311.
I bought a dealership color chip book from 1995 and compared my samples of 7173 and out of all the General Motors colors that chip was very, very close. See
here
for
Tripper
's real-world results with that code.
________________________
A long overdue order of tricorder electronics from GMProps is (
finally
) on its way, and this has triggered a bit of an obsession: how best to paint the body once the body kit gets here? After trying out a few of the most common substitutes - Med. Marblehead Metallic, Med. Charcoal Metallic, and Precision Gray - I wasn't happy with any of them; Med. Marblehead is too light and not brown enough, Med. Charcoal is too dark and too blue, and Precision Gray is
way
too blue. The only other good
substitute
I know of was found by
Dreamscape
, and it's not available in the US. So with a bunch of cans of Duplicolor from my local O'Reilly's I set out to get as close as possible to the samples of real 7173 I have. All these Duplicolor colors are still available, and I'll put mixing ratios at the end of the post, so anyone who wants to recreate the color can.
A few things to note: real 7173 varied quite a bit. I have props I painted across the span of a couple years, and they vary from very brown, to very silver, to almost purple. 7173 has a slight but noticeable color shift, from neutral silver highlights, to copper-brown midtones, through almost lavender shadows. This was something I did my best to capture. I compared against a couple different samples I have and settled on a color somewhere in the middle of them.
After a lot of trial and error, I settled on Precision Gray, Universal Silver, Med. Garnet Red, and Copper Wheel Coating as the base colors.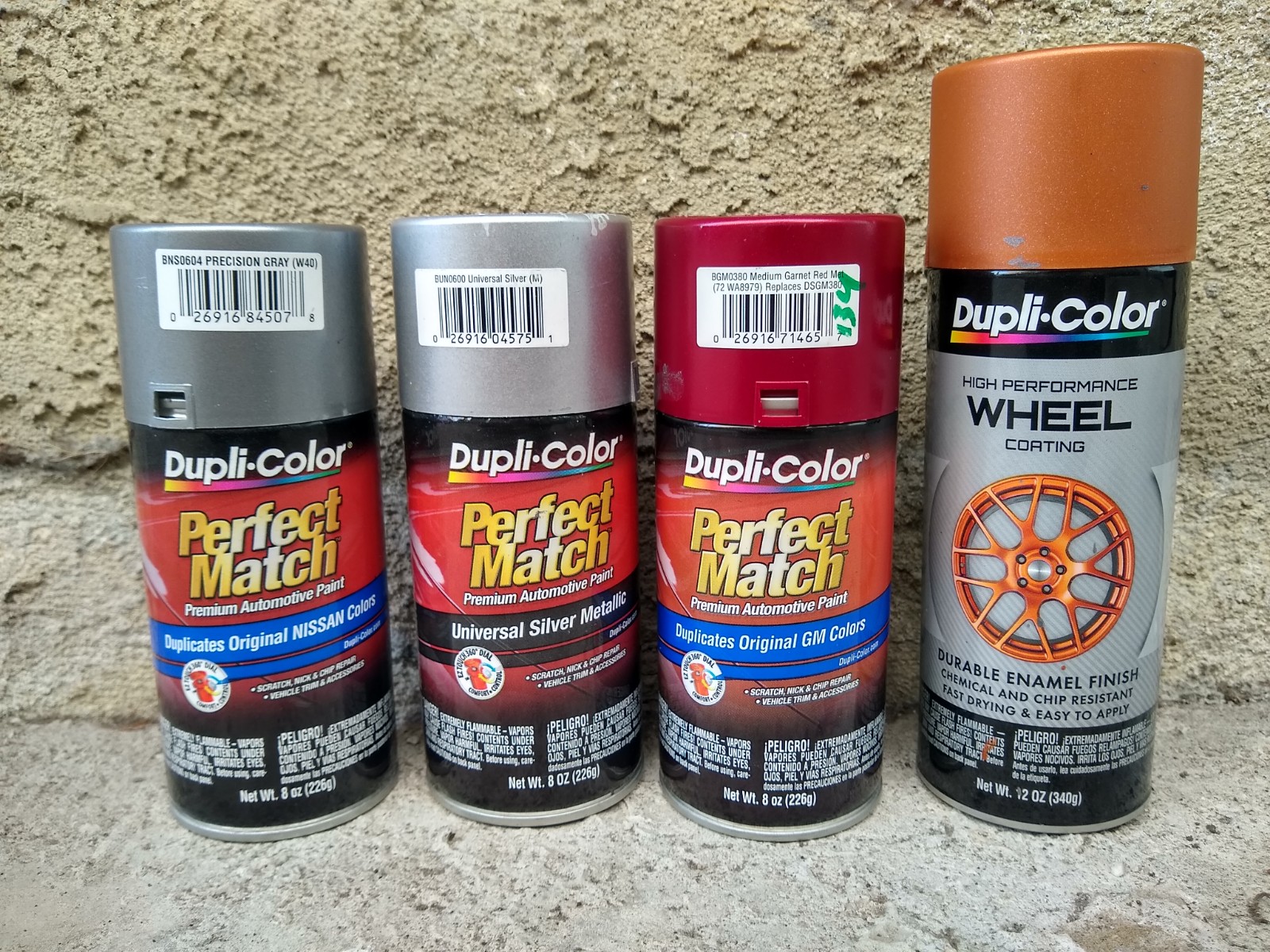 I sprayed each of them into a jar, keeping count of the number of seconds I sprayed each. A few dip tests later and see what you think (the dark specks are bubbles from dipping the spoons).
Against a 7173 sample circa 2002: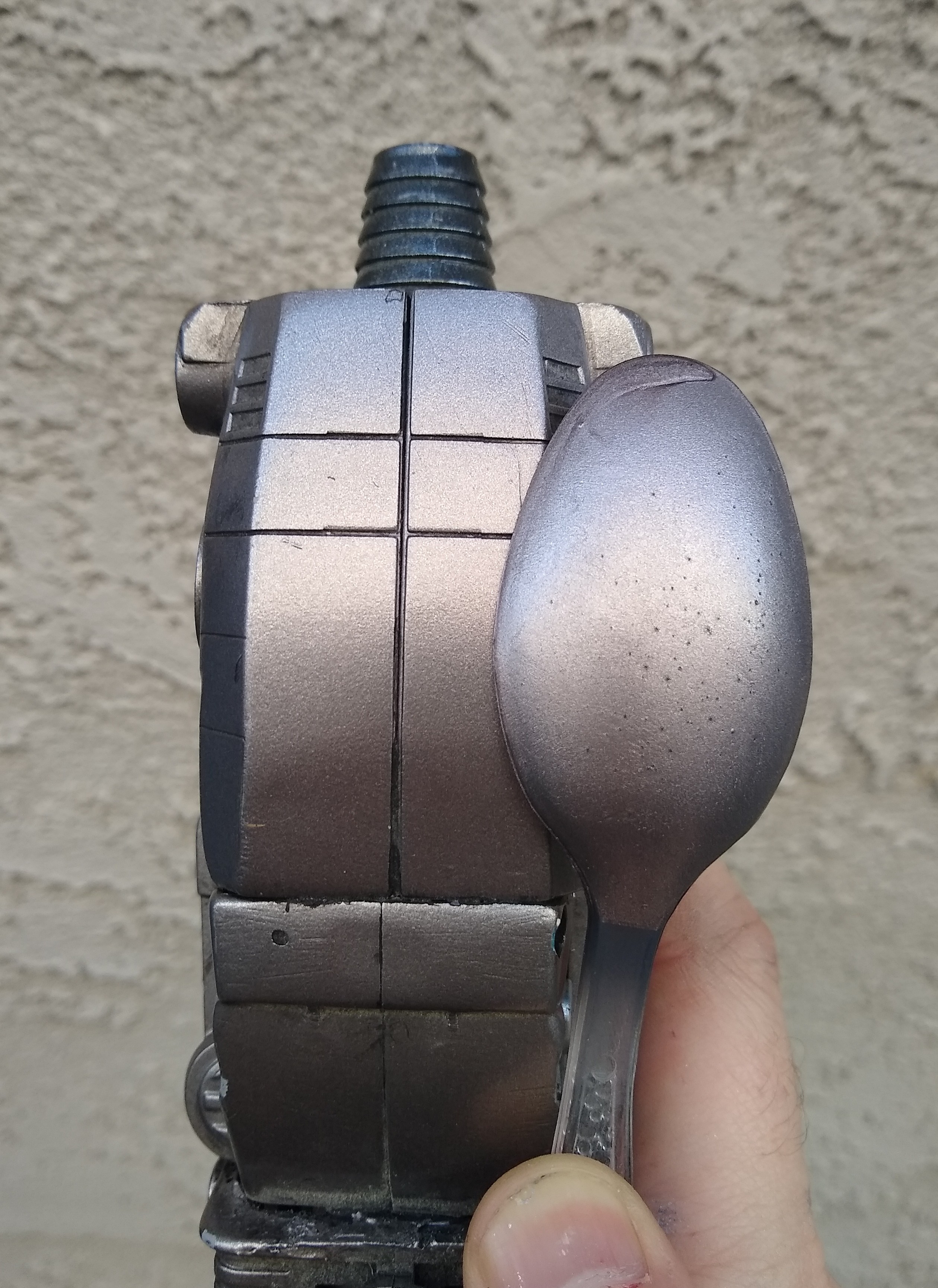 Against a 7173 sample from a year or two later: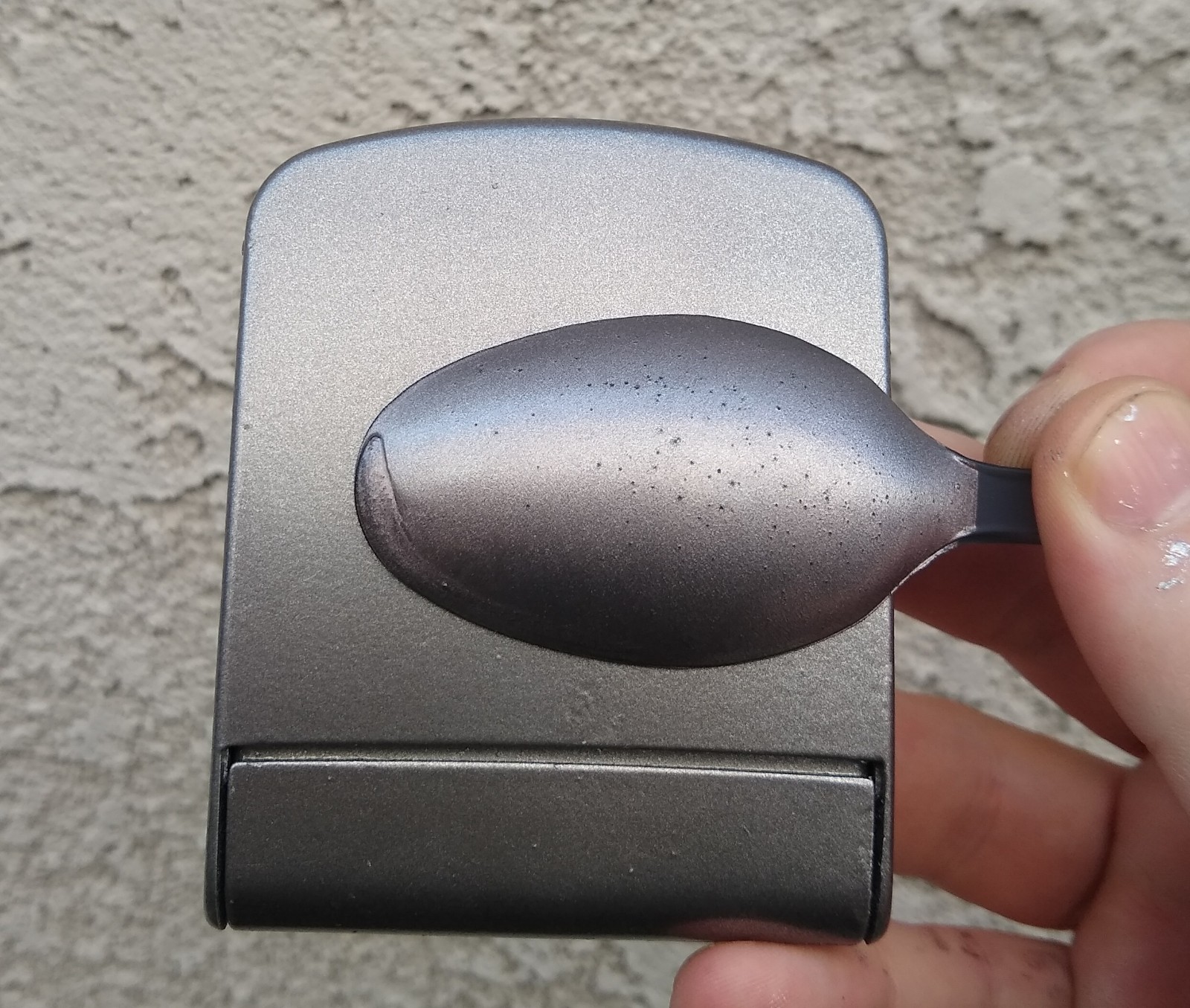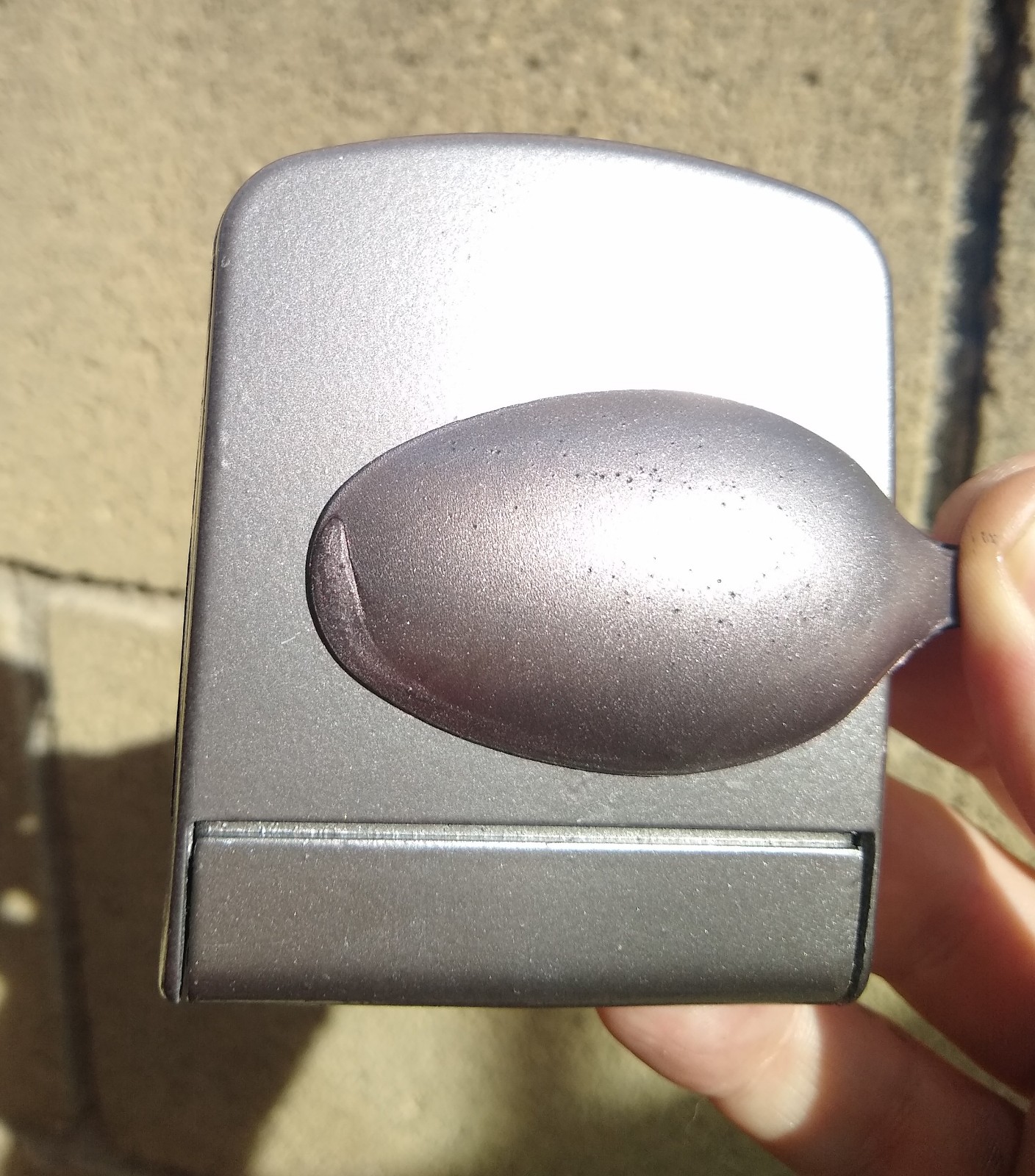 The final ratio, adjusted a bit for wastage, is:
Precision Gray: 56 to 57 parts
Universal Silver: 23 to 24 parts
Copper: 10 to 11 parts
Med. Garnet Red: 1 part
It's perhaps a touch too purple/lavender still, so less Garnet Red may be called for.
I've ordered a
Preval refillable spray canister
and it should be here next week.
What do you think, sirs?
Last edited: