Some of you older members will remember when I started this build over two years ago. For reasons and things that arose I was never able to get on with it. Now that things are settling down and by the very kind gesture by AndrewRF of letting me build this suit ahead of his, I am getting to it. Plans are to suit it up at San Diego Comic Con in July. With the old thread kind of just lingering around and the build has changed so much, I decided to delete the old thread and start fresh. Not a lot so far to show as I am awaiting the mask and skin which should be here shortly. This suit is gonna be low tech. No med pack, no cannon, no lasers, and bare minimum tech of any kind. Hes a brawler, up close and hand to hand. Much like the Samurai they have admired enough to incorporate that style into their own armor.
So, here we go.
The build was inspired by the Samurai Predator drawings by member Robillicus. The suit is based off of one character in particular while drawing bits and details from the others he did as well.
The base design is off of Nikoyaka Shiinto Ryuujin.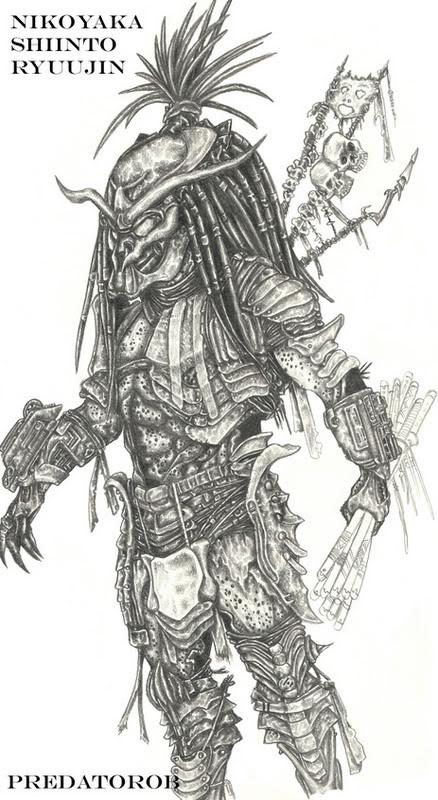 I started to sculpt over a Gort bio and that didnt go so well and I wasnt happy with it so I scrapped that idea and picked up a Boar bio from Biohunter76. This is my favorite movie bio and it has the base look I want. A few mods and additions to this as well.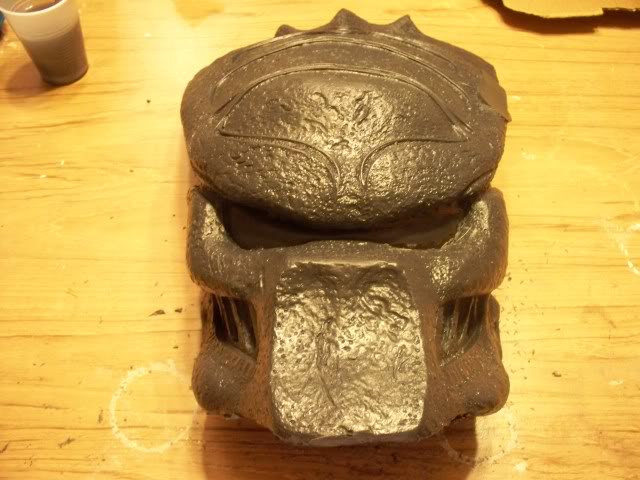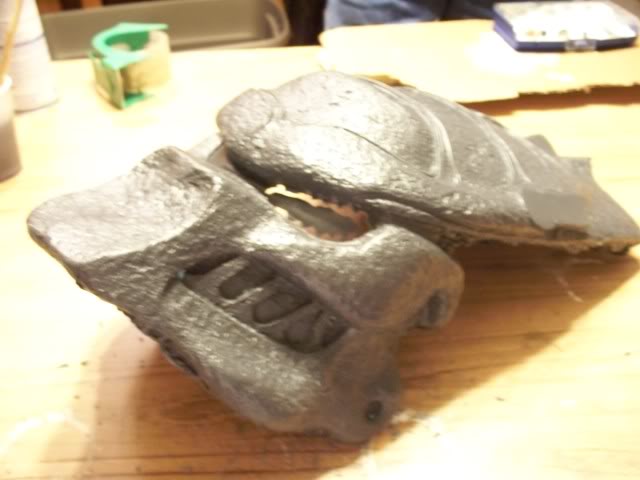 The suit itself will have pieces of armor and things from every movie we have seen so far. In Rob's drawings it looks like the Samurai clans had all types of armor mismatched together. I for one liked that look. I think it gave them a more primal and savage look.
AVP Chest Armor from Seahunterr. These will be highly moddified and things/details added to them.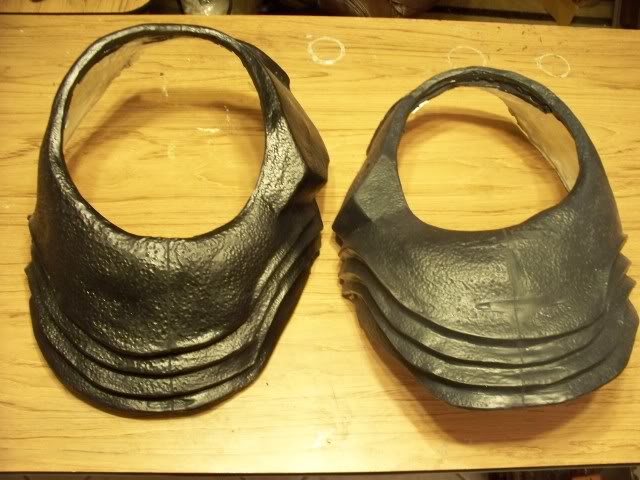 P2 shins with AVP Ankle armor.
I will be running dual blade gauntlets. P1 and P2 gaunts that will have mods and additions as well.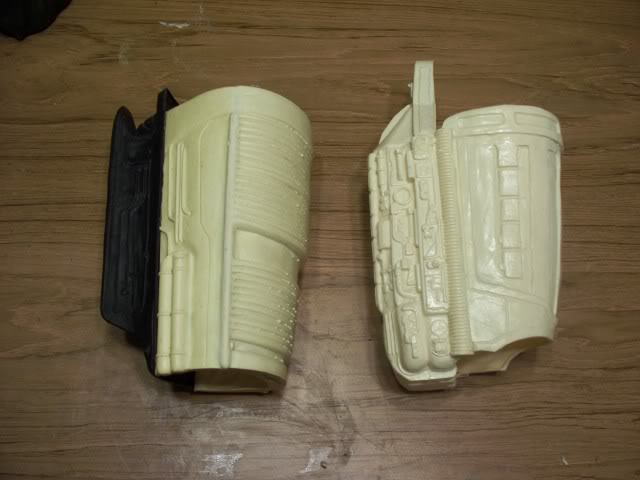 A Wolf neckring, P1 cod, P2 shoulder armor and cod. These pieces wont necessarily be in the original places they were before but, its gonna save me some sculpting, molding, and casting time.
Money being as tight as it is I am reusing some old P2 hands I had. Paint is wasted on them but, gonna be redone anyway.
Ruffkin feet with toe dusters. I will be making some custom blades for the dusters as well as the blade gaunts.
Box of misc dreads. Mostly Bambooie's but, not sure whats all in there.
Bought a couple Tiki torches from Wal-mart. THese will be the the trophy poles you see on his back. The belt and harness I will make out of leather much like I did on my Ceremonial suit.
Misc. boxes of bones and stuff for details.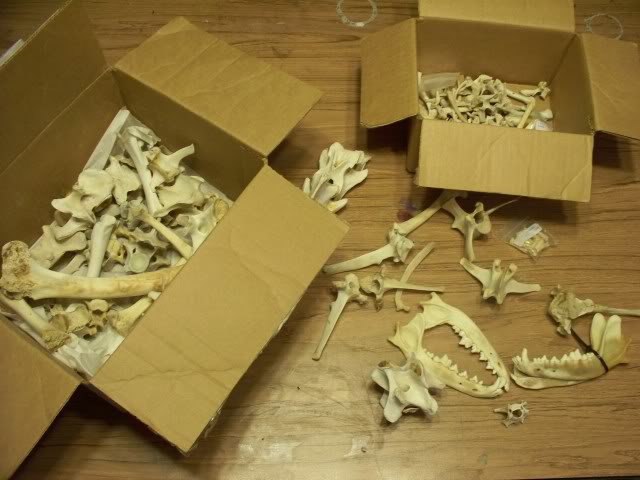 So far these are my favorite pieces for the suit. These are armor details from @ the Edo period. I got these from a seller from Japan. The same seller of the Samurai armor I sold to Paintninja. I love these pieces. Very detailed and just neat little pieces.
I have stoked the fires and am excited to get going on this suit. Havnt done something for myself Predator wise in awhile. Its gonna be a blast to do this suit. Its been in my head for over two years. The rest of the armor and many other things for the suit will be sculpted, molded, and casted by me. Im gonna do my best to bring Rob's drawing to life and make you guys say...Ceremonial suit what? If it comes out like I hope it can and looks like the image I see in my melon...should be pretty cool.
Thanks for looking,
Bovine13