I thought I would share with you my current build of a complete VX Gas setup from The Rock. So far it has been a painstaking process finding the exact components to make it as accurate as I can.
below is a picture of the screen used gas string:-

Here is my effort so far:-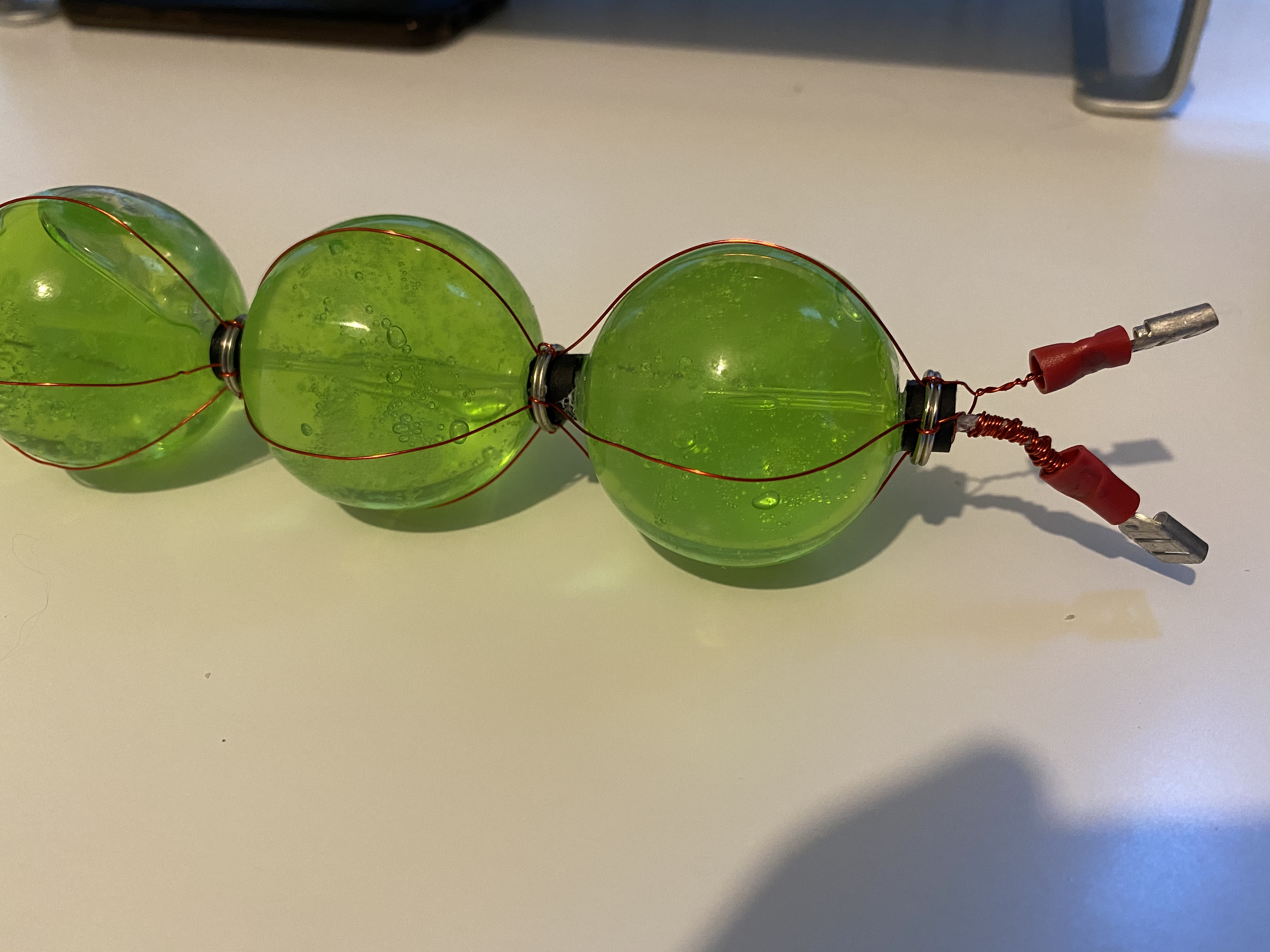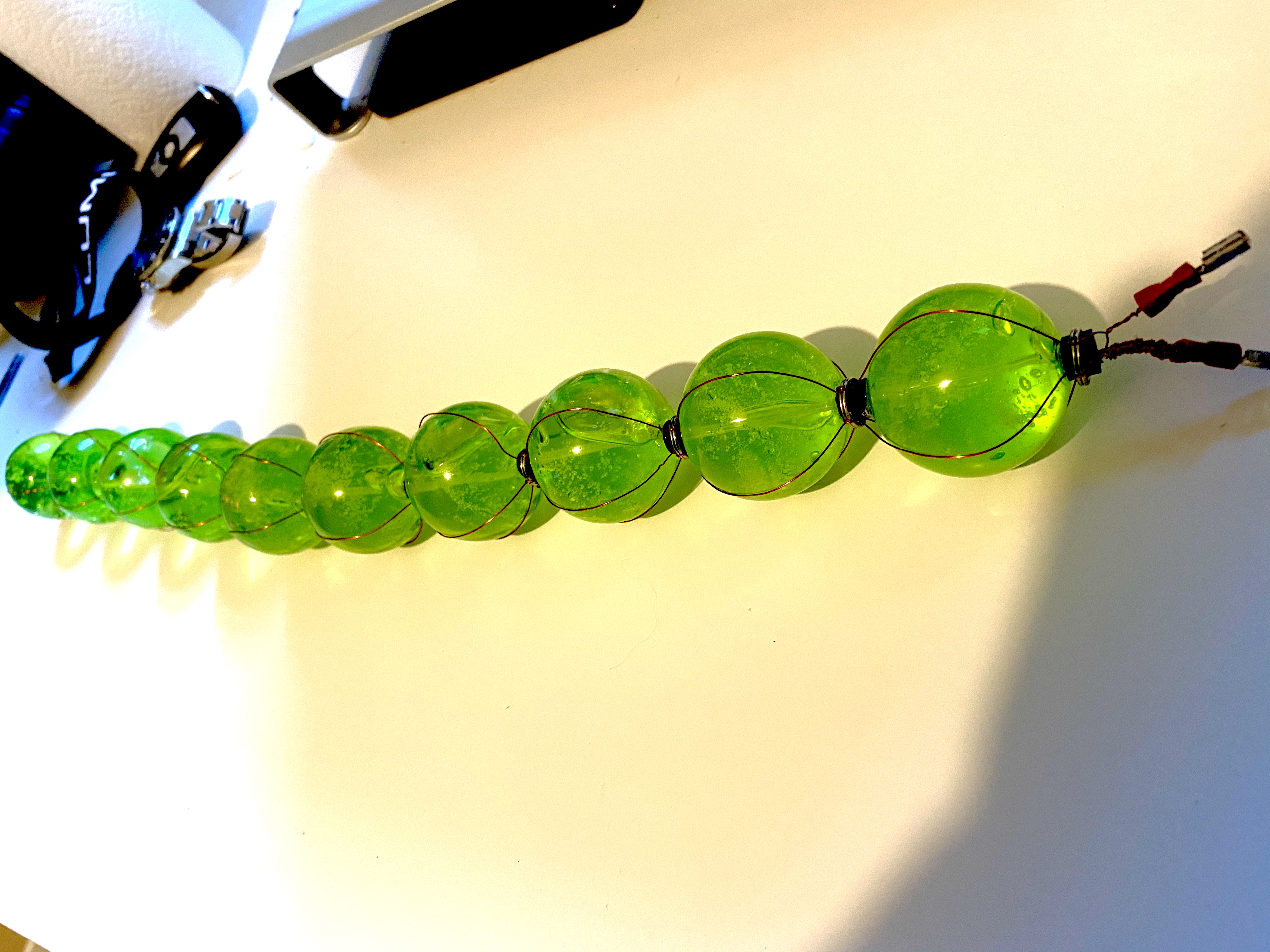 I have tried to be as accurate as possible using the filling for the pearls as well as having an inner tube running through each glass ball which you can just about make out from each Photo.
Four more strings to go and then I can start work on the container which I have just laid the primer down onto:-
Thanks for looking.
Dan.