Recently, I happened across an EBay listing for a 38" Polyurethane foam replica of Conan's Atlantean Sword from the 1982 film "Conan the Barbarian.'
While I was graciously gifted the Albion version, this version made of foam, actually looked very close to the original prop, and for a mere $30.00 cost, I couldn't pass it up.
It is very sturdy and the blade is stiff. Both the Handle and the blade are coated in a silver and gold covering to simulate the colors of the film sword.
I, personally, found the gold color a bit too gaudy so I decided to see if I could improve on the overall appearance.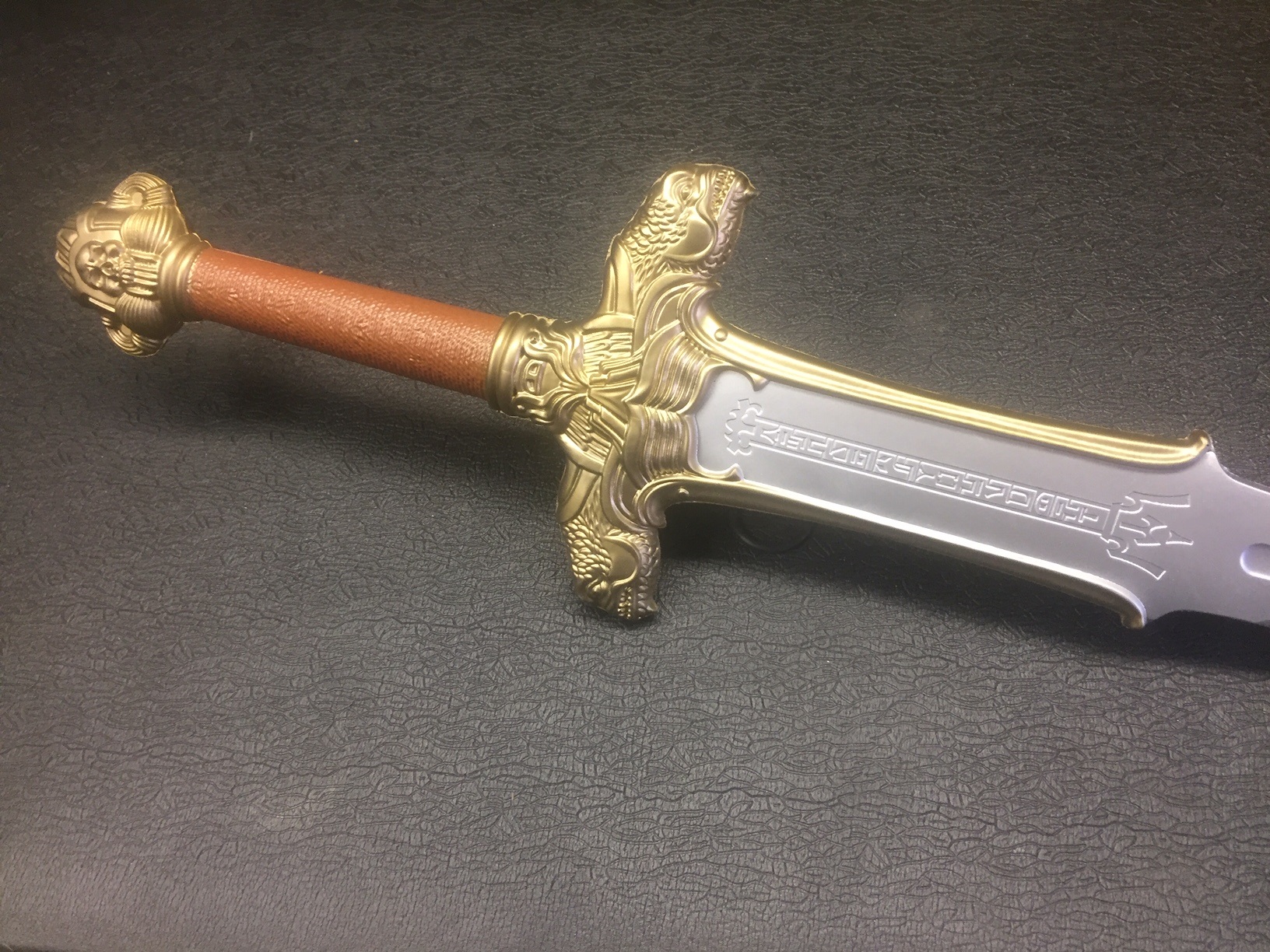 I started off by using blue tape to mask off both sides of the sword's blade.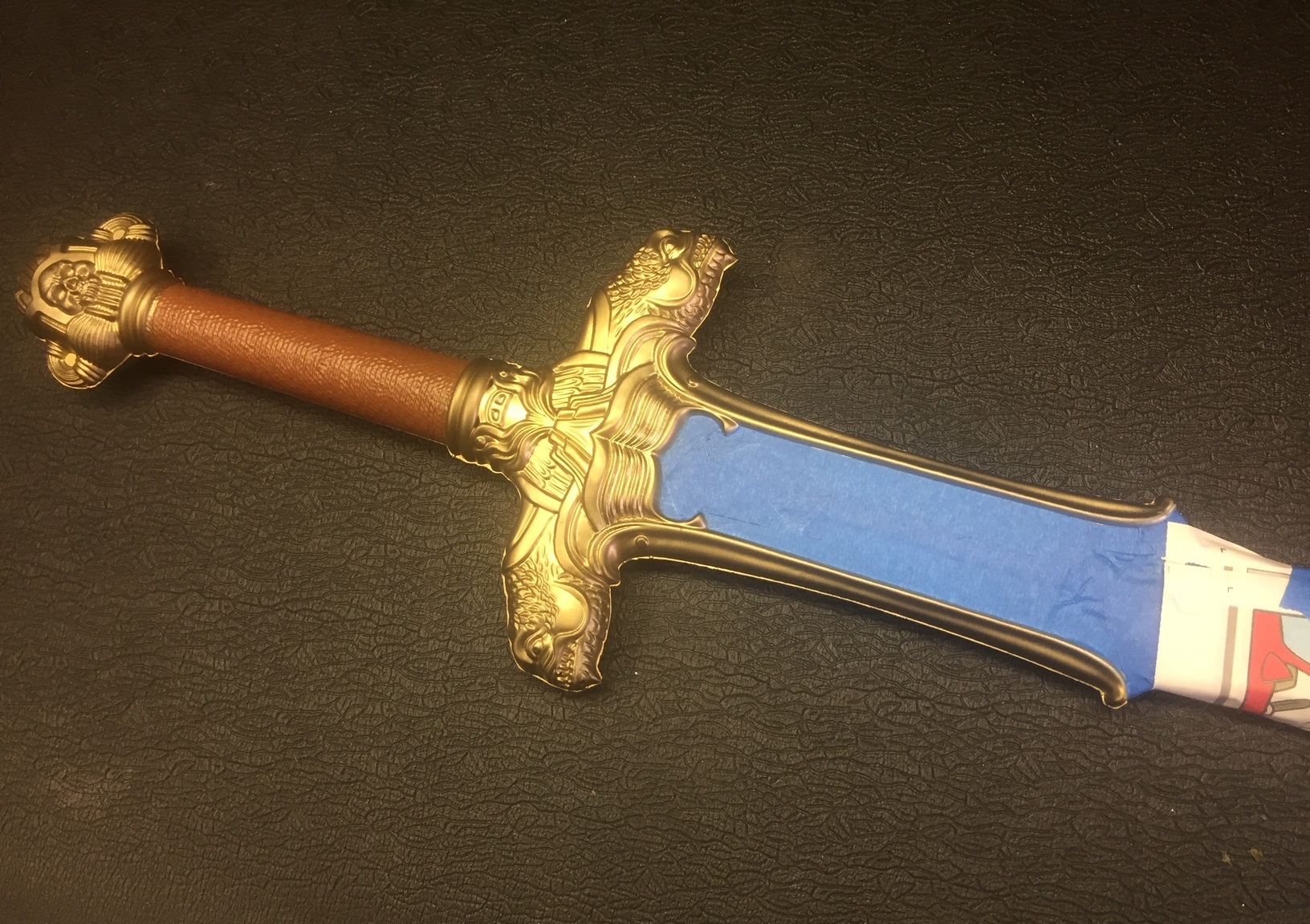 The next step was to paint the entire handle with flat black spray paint.
After the paint dried, I rubbed on graphite powder over the paint to give the handle a metalized steel appearance.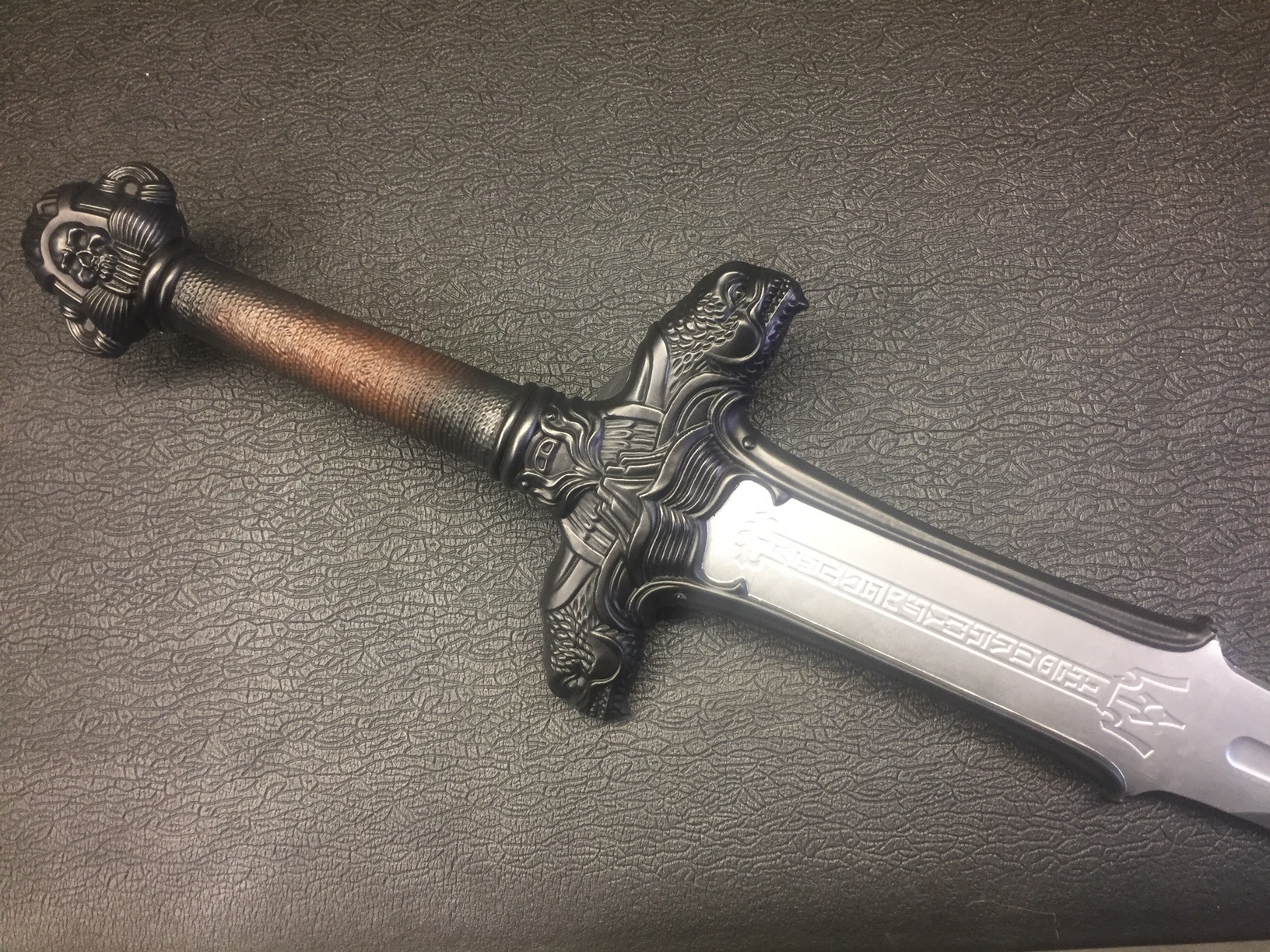 The handle was then coated with Testor's clear coat Spray Lacquer. This not only protects the paint but seals the graphite powder so it won't rub off on your hands.
Once dried, I removed the blue tape and wrapped a corded length of string that I purchased at a local Art supply store.
Using a light brown 'Cracker Barrel' paint, I used it to simply paint it brown.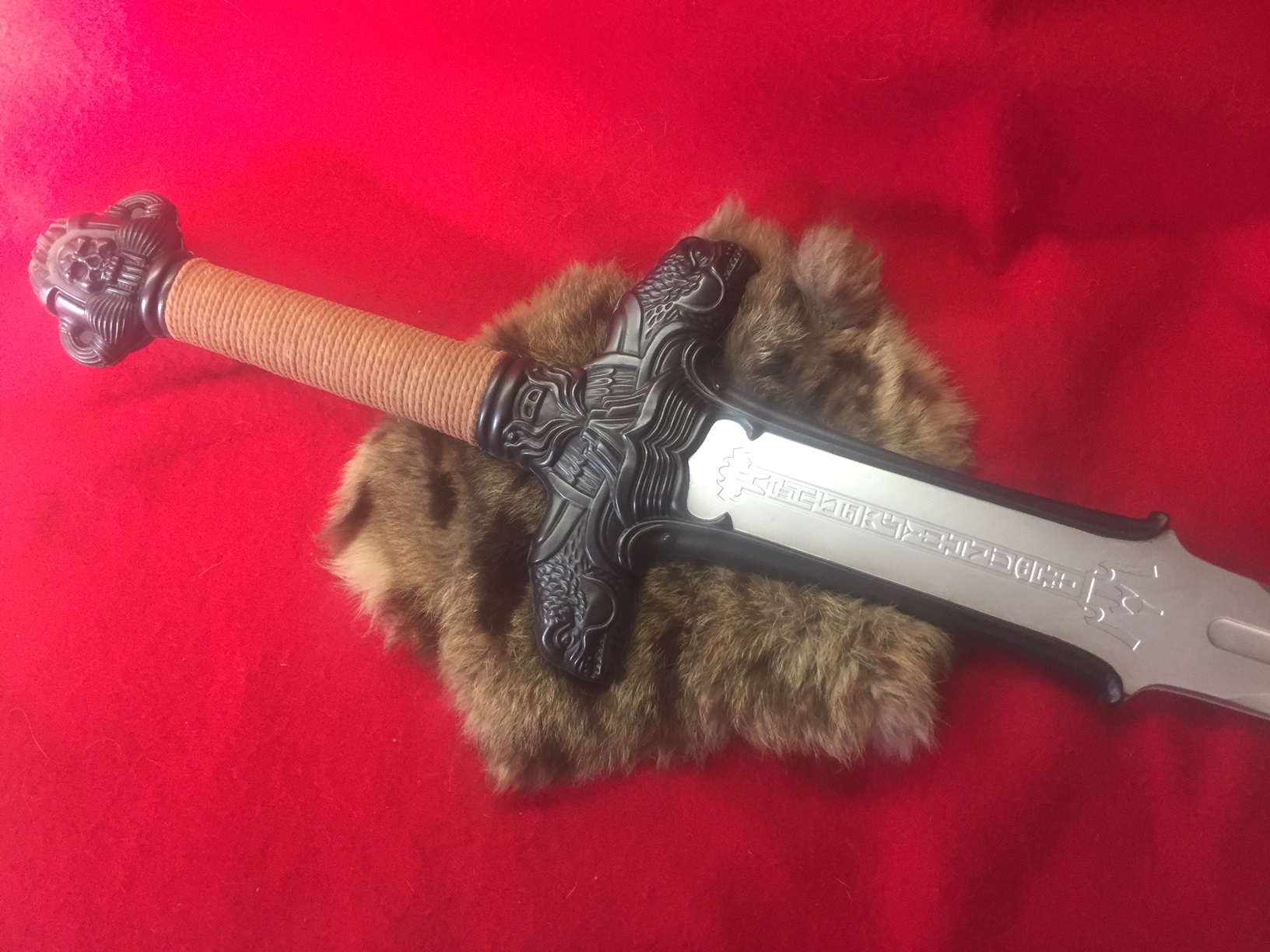 That's it! It only took a few hours, which was mostly the drying time of the paint and lacquer. I found this to be an inexpensive way to add a Conan sword to your collection that is both light and safe to handle. I might fill in the engraved runes on the blade as well with black paint.
However, I can't sing enough praises on the replica made by 'Albion.' If you've ever considered owning the absolute closest replica of the film sword, you should save your pennies and take the plunge. It is SO worth having the best you can get.
In fact, the 'Albion' replica was made using the original molds provided by the sword maker, Jody Samson, who also supervised the making of the swords prior to his passing.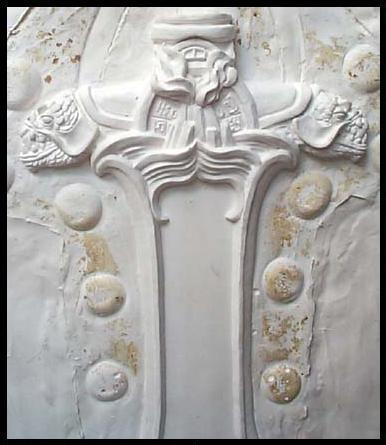 The sword we often seen being wielded by Arnold Schwarzenegger is an Albion replica. About 20 years ago they made it for him to replace his original lost in a fire.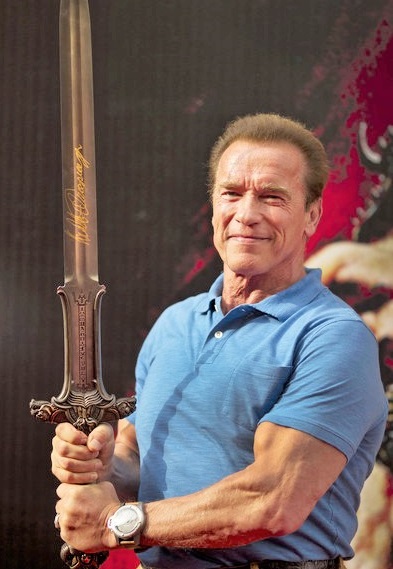 It just don't get any better than that! --Ed