Hi guys
I've started work on my 1:1 Poltergeist clown sculpt, with the intention of making a complete clown doll.
It's still in the really rough stages, just getting the shapes figured out, so there's lots of work still to do on this before I mold it and create the final head in slush-cast resin.
Here's the sculpt so far after a few hours work this weekend.
Mock-up using a tea towel as a hat: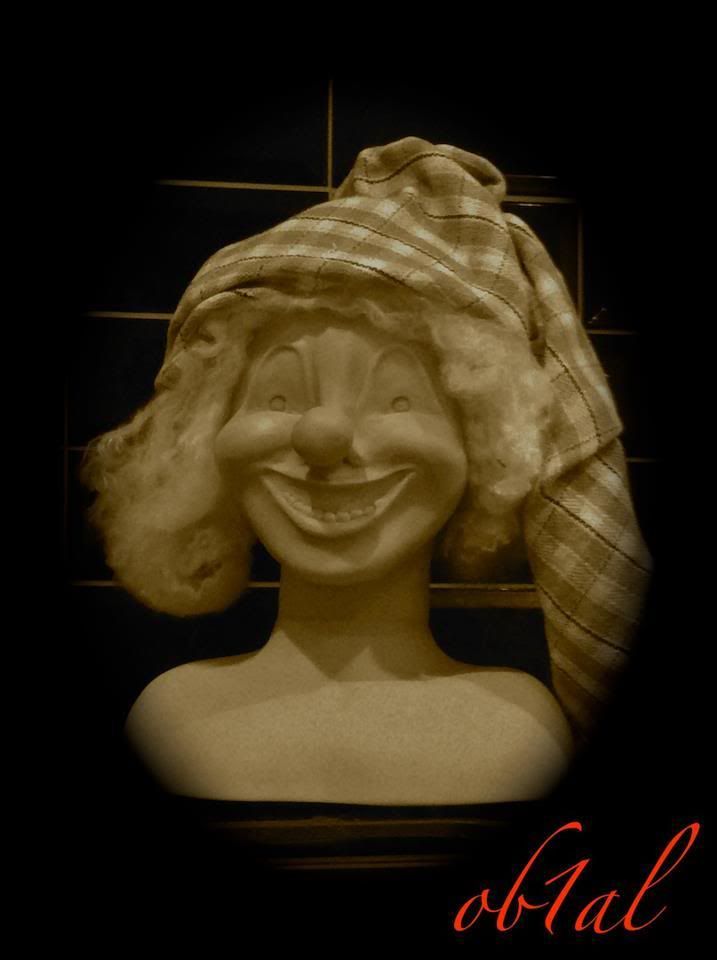 Let me know what you think so far.
Cheers,
Al
Last edited: