Well Hunters it's time to make another predator...
I started this thread in the masks and relized that I needed it in this forum if it needs to be moved please move it for me or show me how to move it.
This is the molded head this concept came from the jailer 1955 I have to thank him because without his artwork I never would have gotten this done.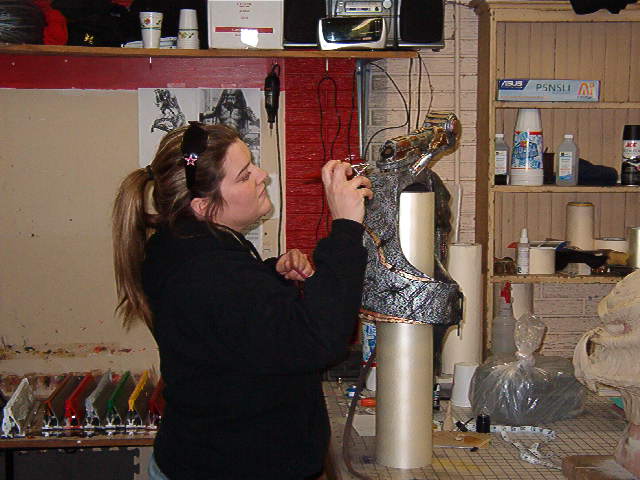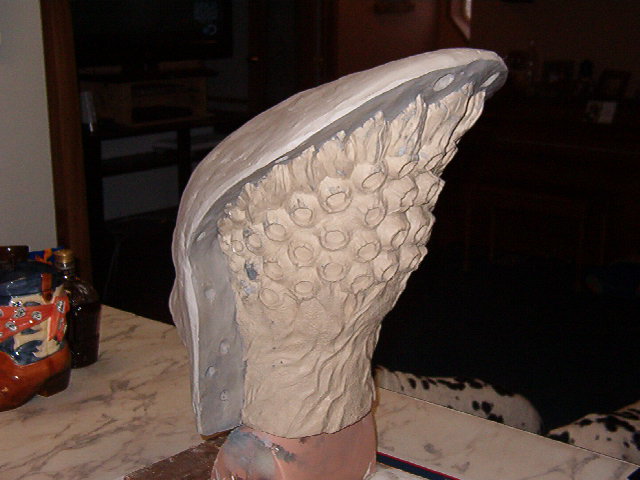 It's going to be a desert predator I'm going with a very alligator/lizard look for this one with the desert colors and roughness as well. I have been working on this since around christmas and I'm throwing in pics of the molding and casting processes. I forgot how long it takes to do this it took around 6 hours and 35 lbs. of ultra cal. The cast looks very bad ass, now im just waiting for the weather to warm up so I can start pulling some heads.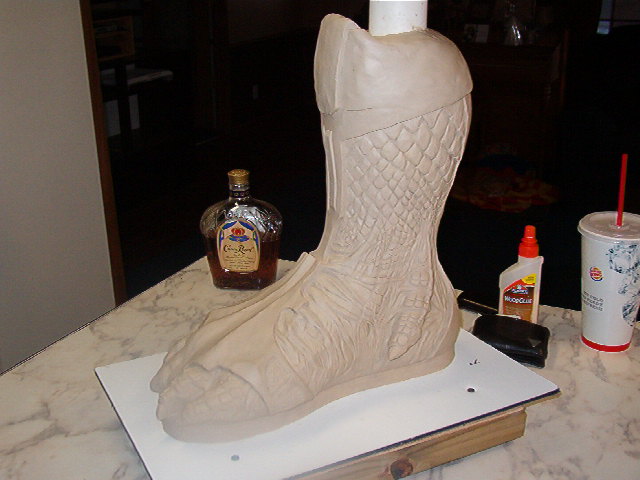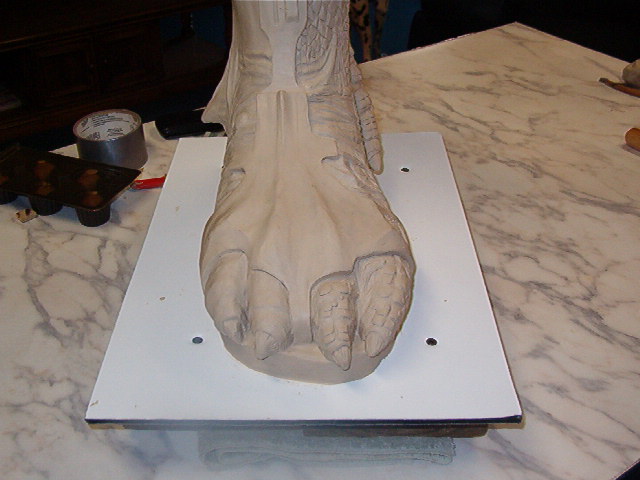 I have also been working on a very different style of foot I saw a lot of threads on here and found some info on how to build the foot so this was my take on it. This foot will be molded with the leg armor I"m going to make the cut down the middle of the back so I can slip a shoe on inside of them and glue it to the inside so I can get my leg and foot in it more easily and I think will be easier to use for me and I can be more creative when designing it now that I know I have more options. Please give me some feedback on all this.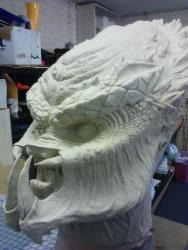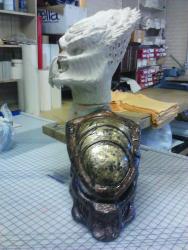 And last but not least my daughter helping me airbrush and touch up armor for not ever air brushing in her life she did a pretty good job.
 
Well thats all for now let me get some feedback so I know if im going in the right direction
I'll keep posting as I complete parts of the suit.
Last edited by a moderator: