Hey Everyone,
I picked up some models that I found online for a decent price for the Skulls of Touganda, and I am working through some prints to make myself a set of Skulls of Touganda.
This is a prop I've wanted for a long time so I am happy to be having some progress on this and not break the bank.
Check out the page for the files here:
Skulls of Touganda 3D print model | CGTrader
I won't post their photos here so take a look at the link if you want to see them better.
I started by getting the
Jade skull
printed in PLA: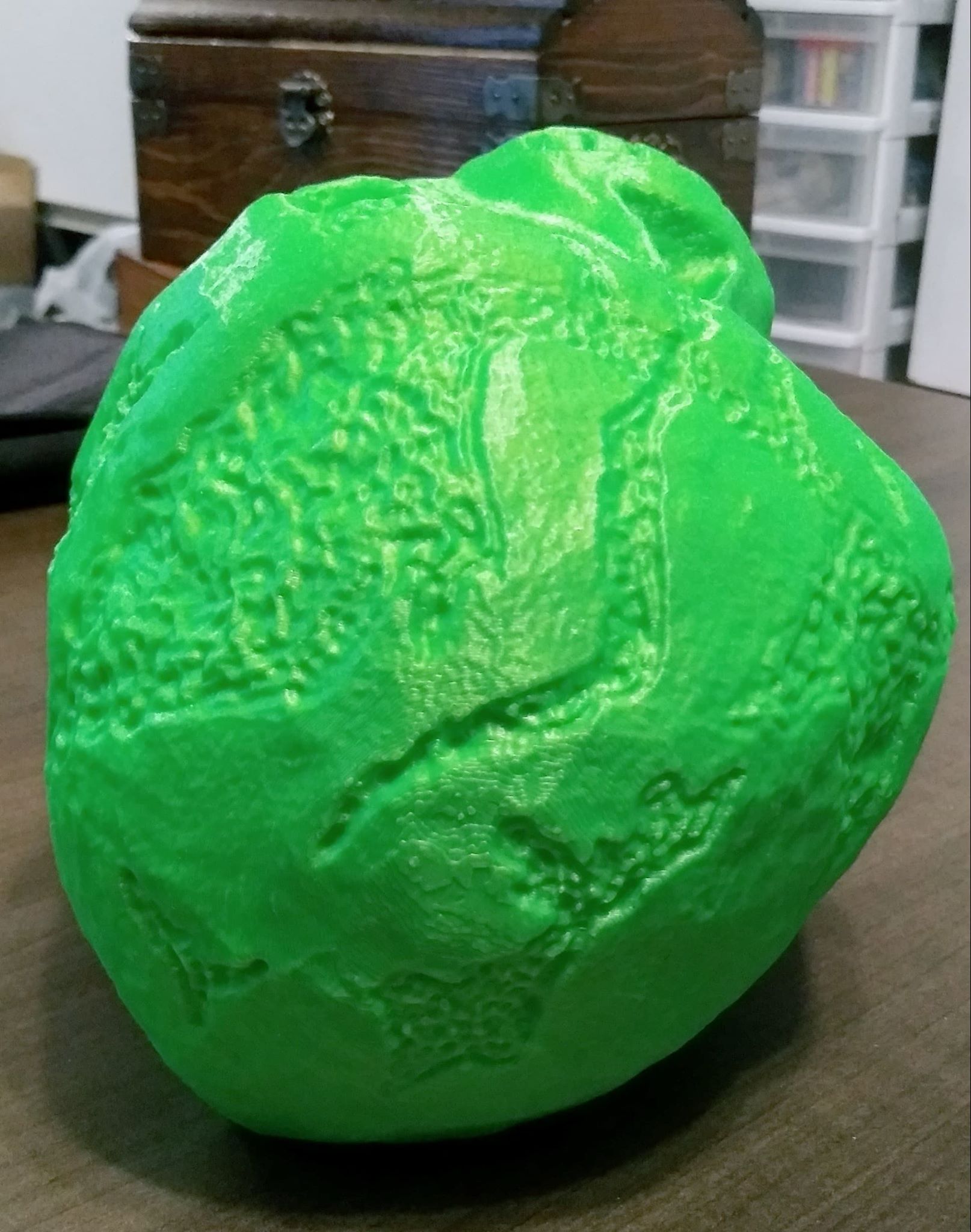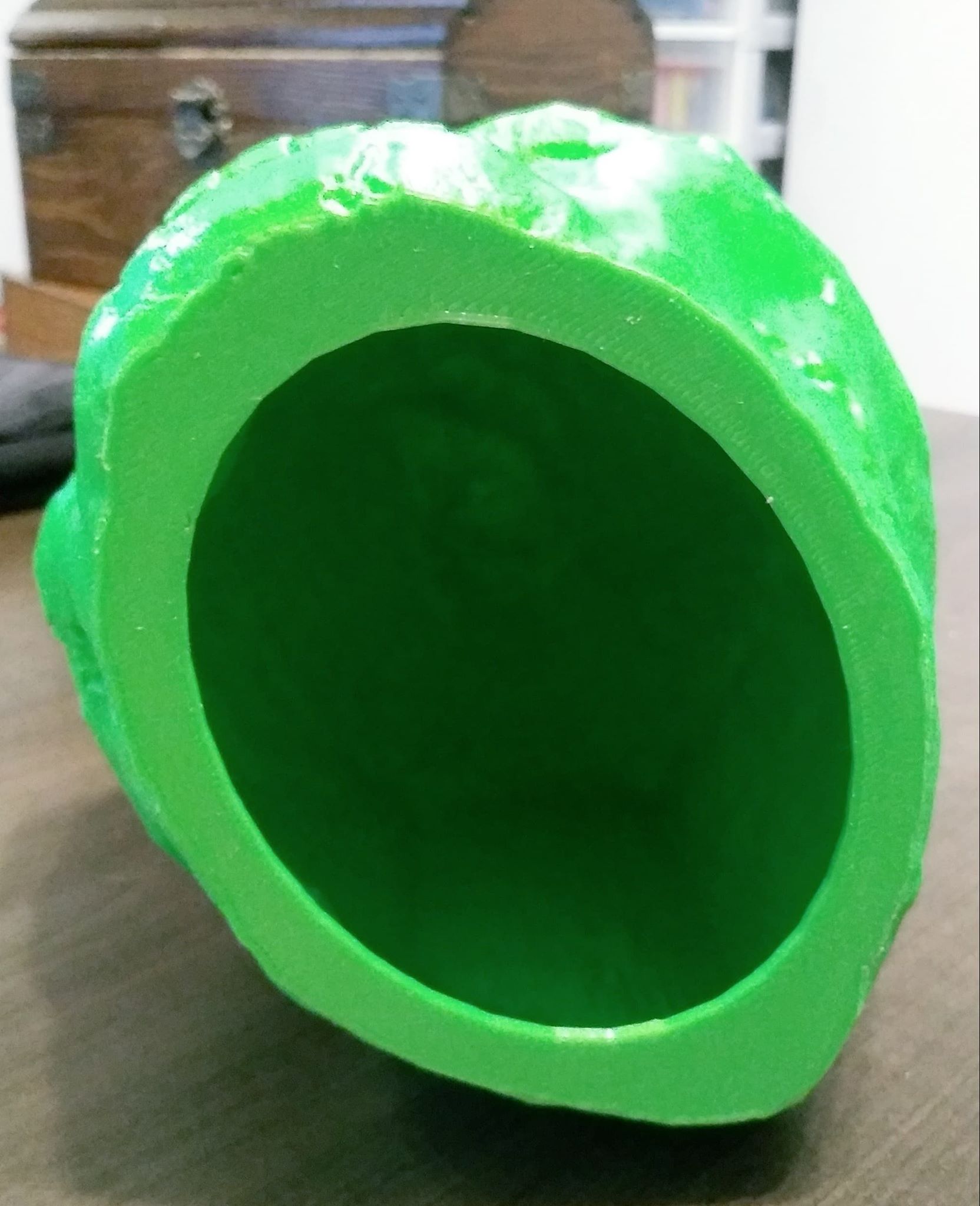 It's hollow and looks quite nice.
Since this came out so good I decided to have the other 2 printed.
Silver skull: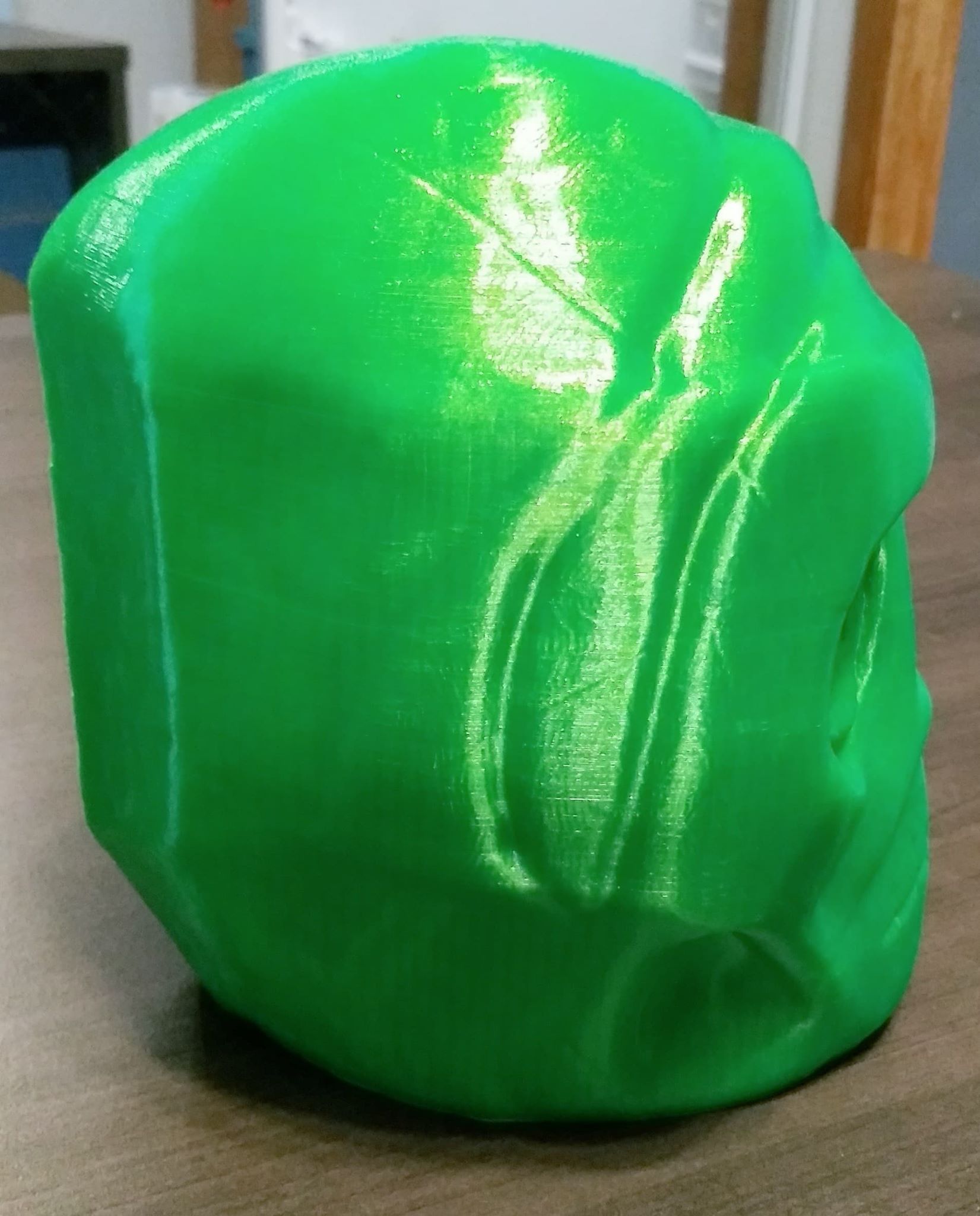 Gold Skull
: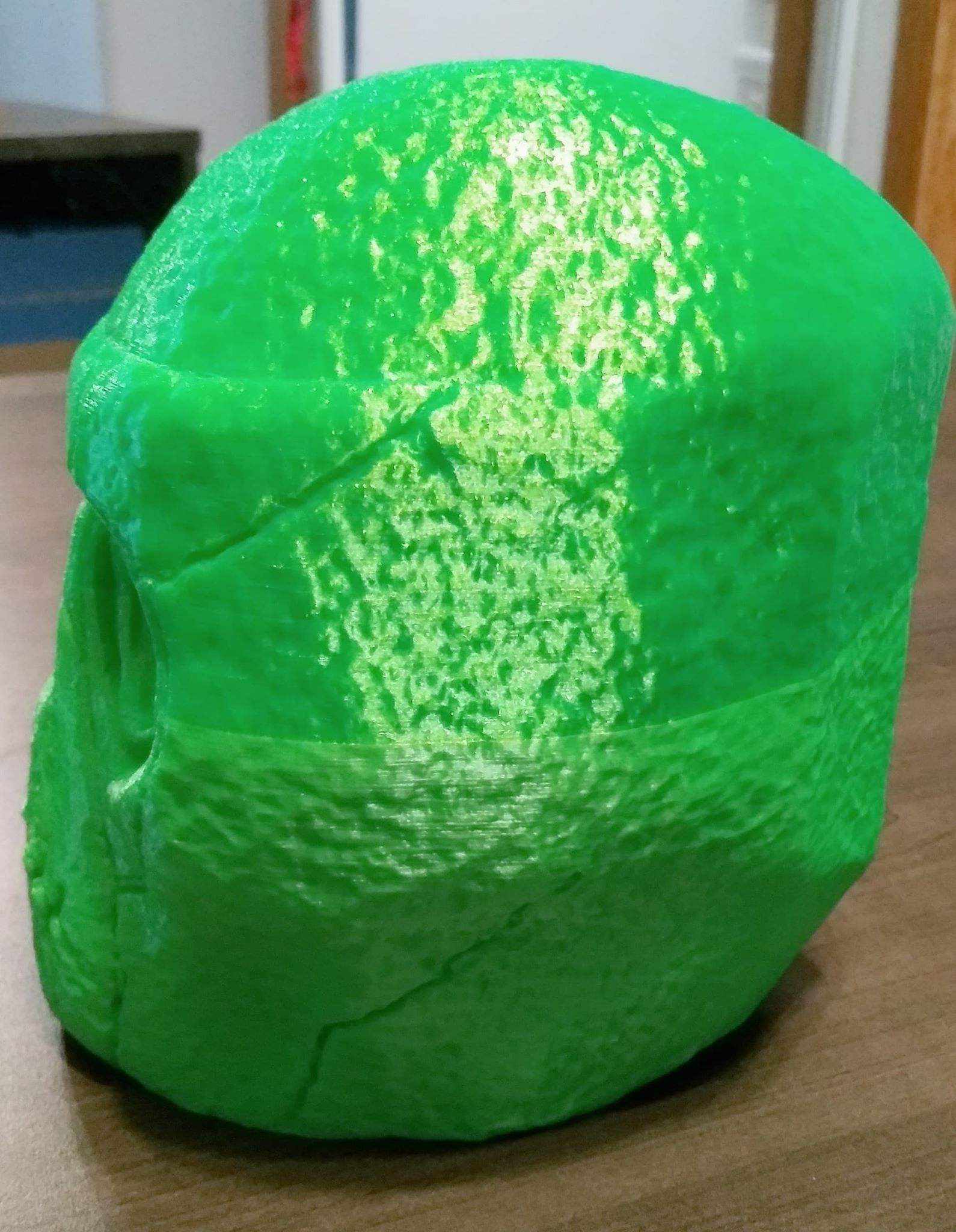 All 3 together: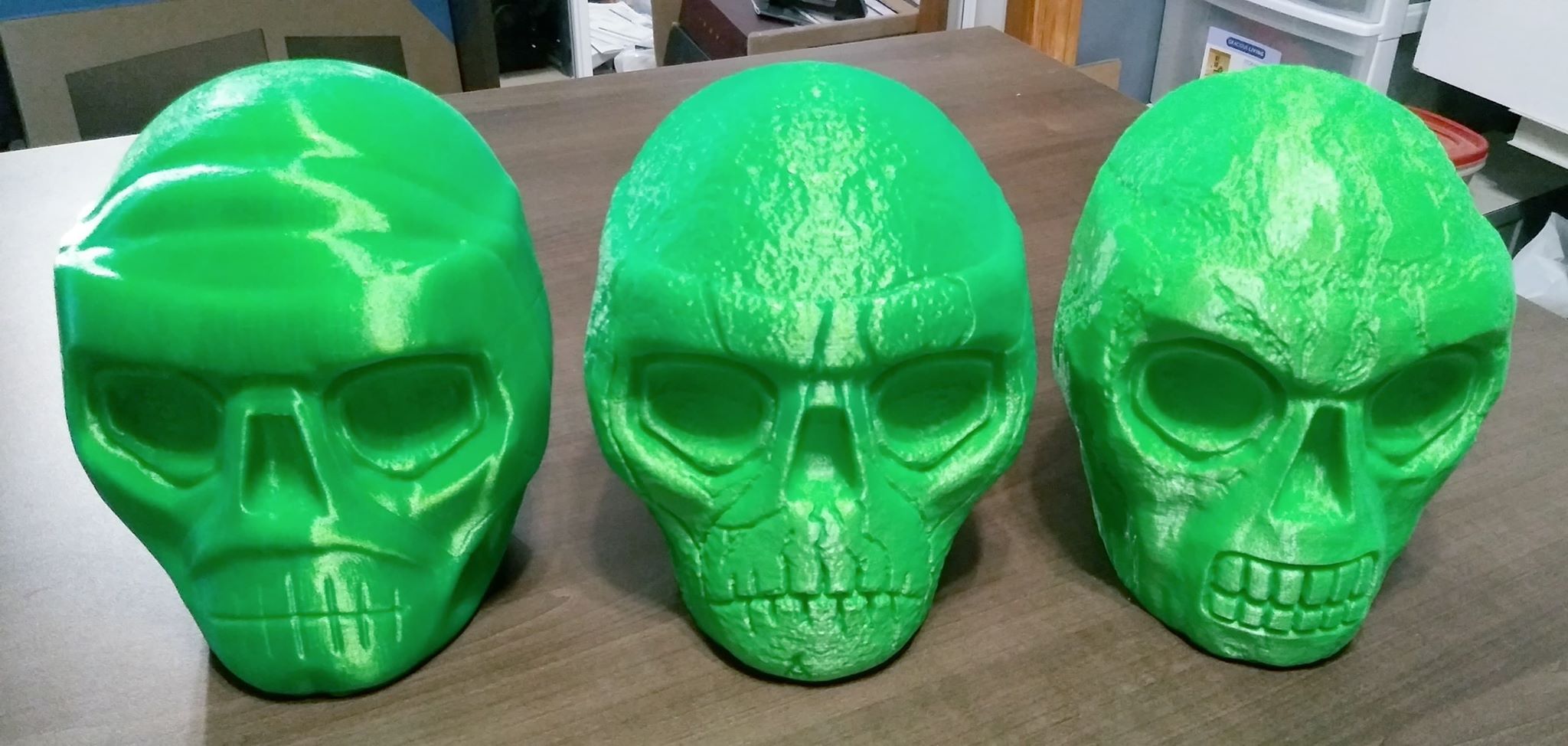 The Skulls all fit together as such: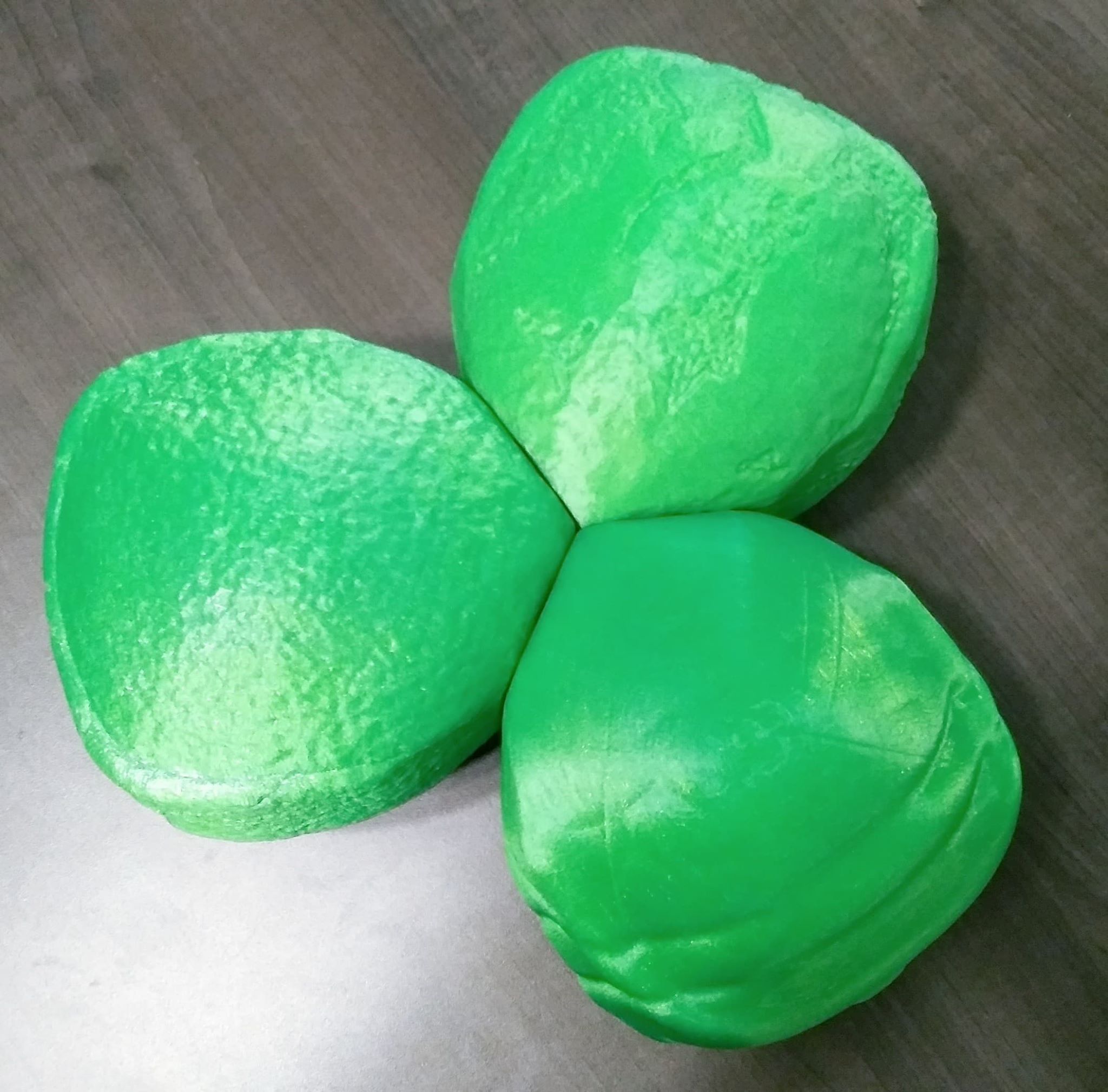 I love them, but the printed 100% size is a tad too large and might need to be shrunk by 10%.
I have also had the eyes printed in resin as I want to cast them and cast them in epoxy in the correct colors per skull. They came out really nice:
I also used some stickytac to place the eyes in the Gold skull for a photo though.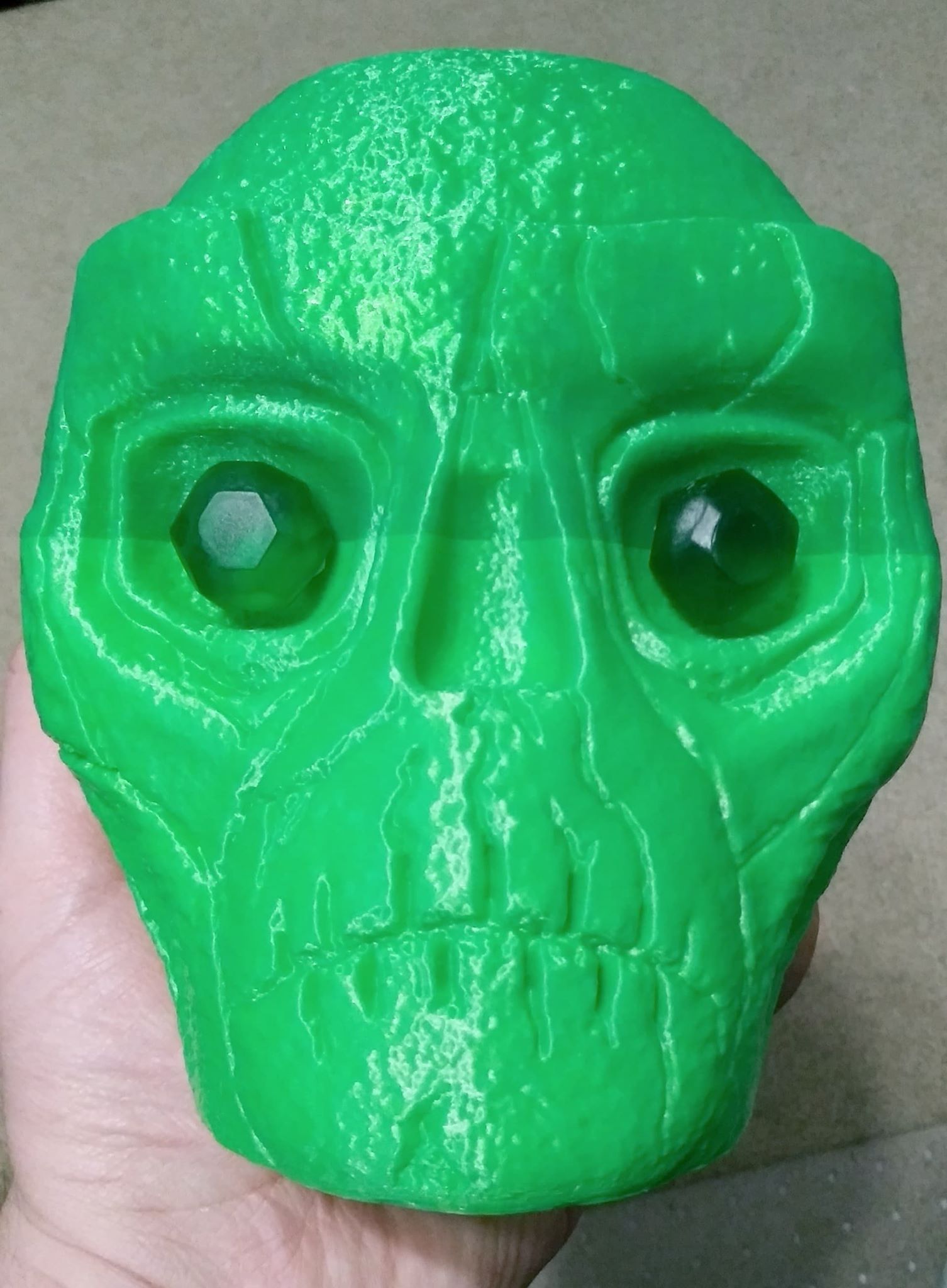 Things are coming along.
Now I need to look at some smoothing.
I'm trying to find something I can use so I don't have to fill and sand as the surface finish is already quite smooth. Also would love some suggestions of gold or silver paint I could use, or maybe i should just paint black and use rub and buff?