Master Member
RPF PREMIUM MEMBER
The big one… Accurate Obi ANH Crystal Reveal with CFLS
Man, I think I talk about this enough in the video to not write too much about it here, but I'll try to be brief.
Alberto came to me last year with wanting to do his accurate Obi with CFLS sound board, LED string blade, and a crystal core reveal.
He drew a picture of what he envisioned the core to look like and sent me this: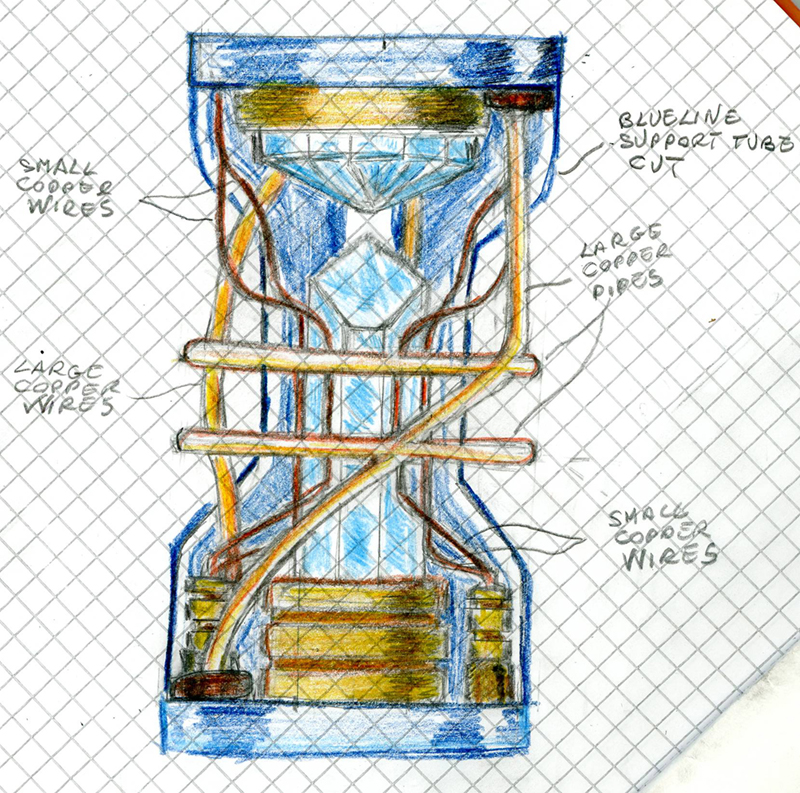 Right away I knew that I needed more structure to make sure it would be strong enough to display open, and work the mechanism to have it open and close… AND have a way to pass through all the wiring this build would require. So I would need to make the tubes pass-throughs, and with the scale of the core in an accurate Obi the horizontal tubes would be problematic, and possibly render the crystal unseeable.
I DID try different things with wires going around the crystal but they just mucked it up visually or caused problems with the opening and closing. I chose to keep it more simple since this crystal core is so small and compact.
I realize this is a departure from his drawing but we will try to get closer to that on the next one we do.
SO… this require maximum use of every spare mm inside. The booster was bored to the maximum, and I scratch machined everything inside.
We used A mix of Russ and Roman parts, and here's the results with some build pics too.
Check the video at the end of the post for detailed build babble and whining.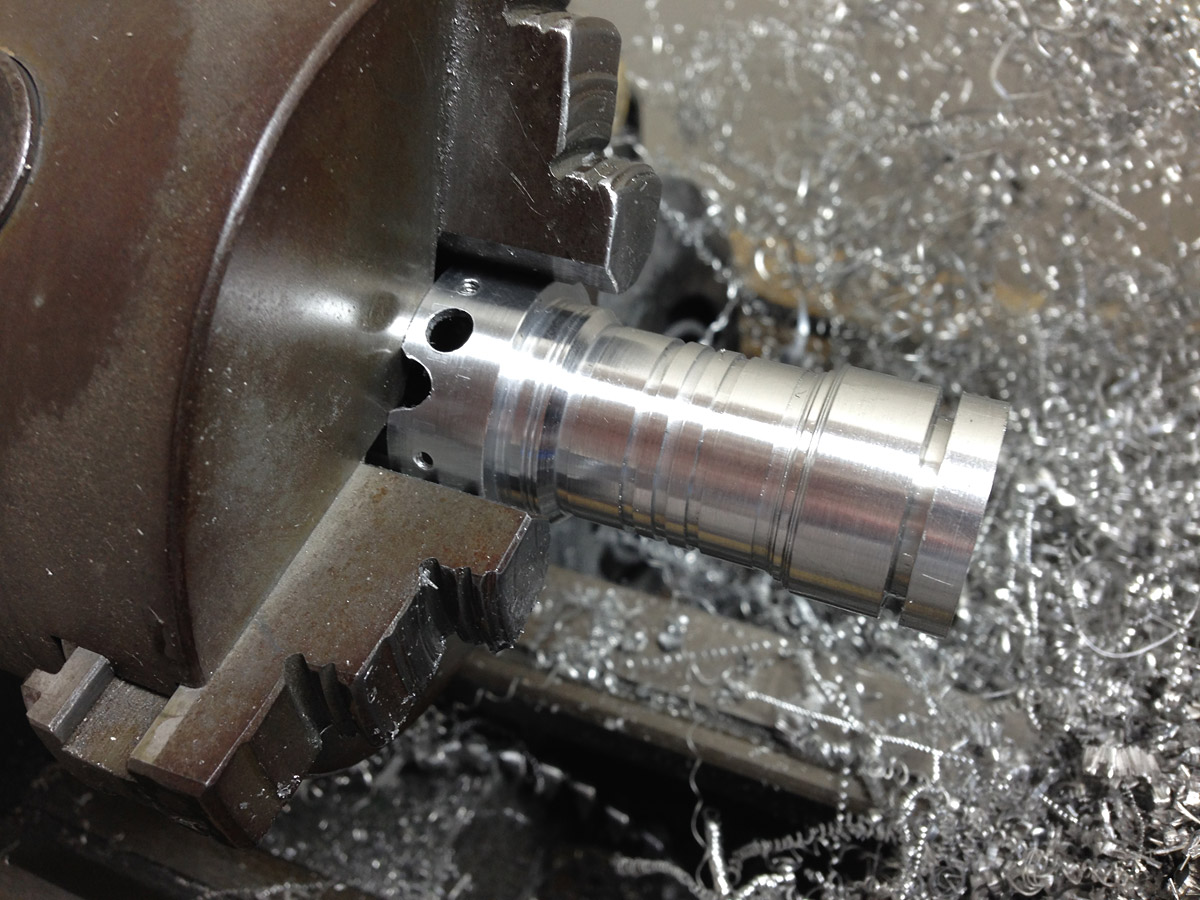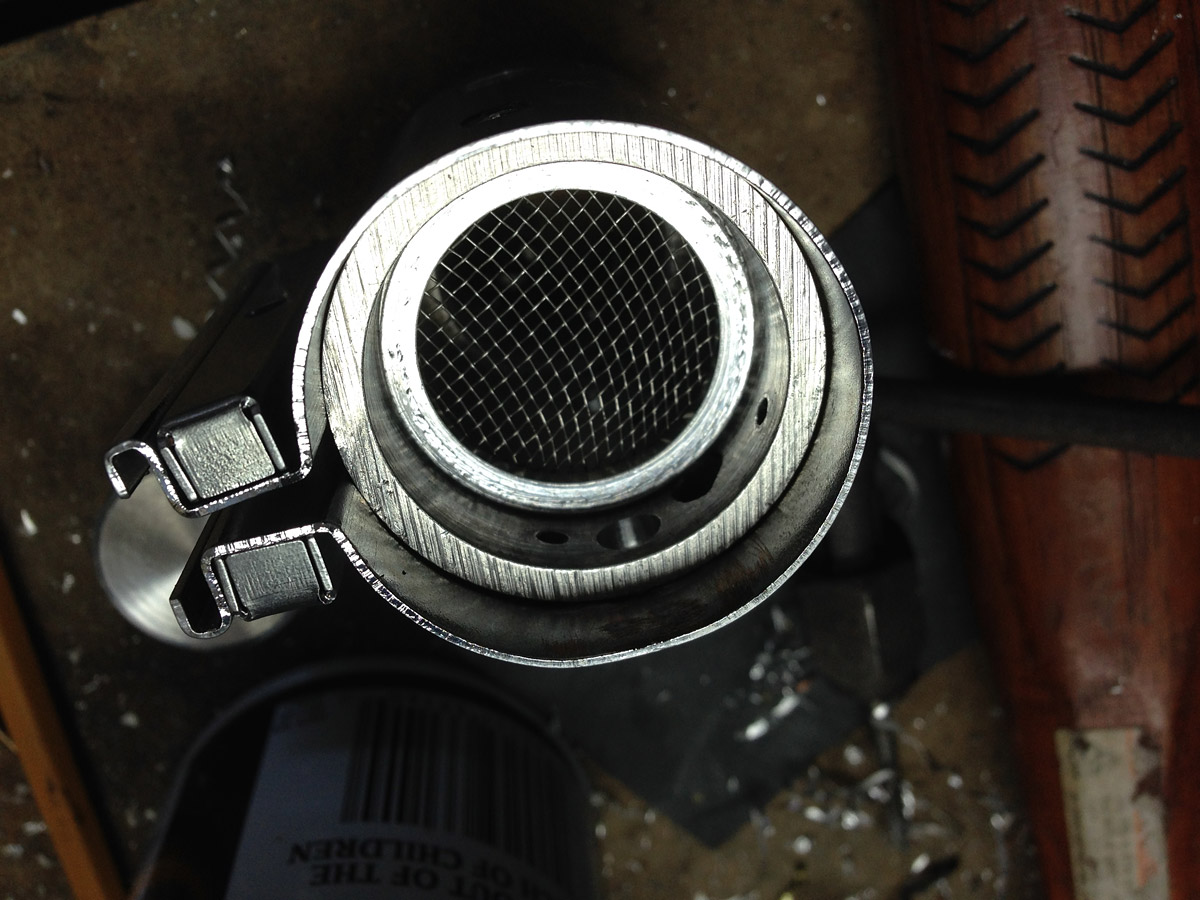 Scientific marking off of chamber windows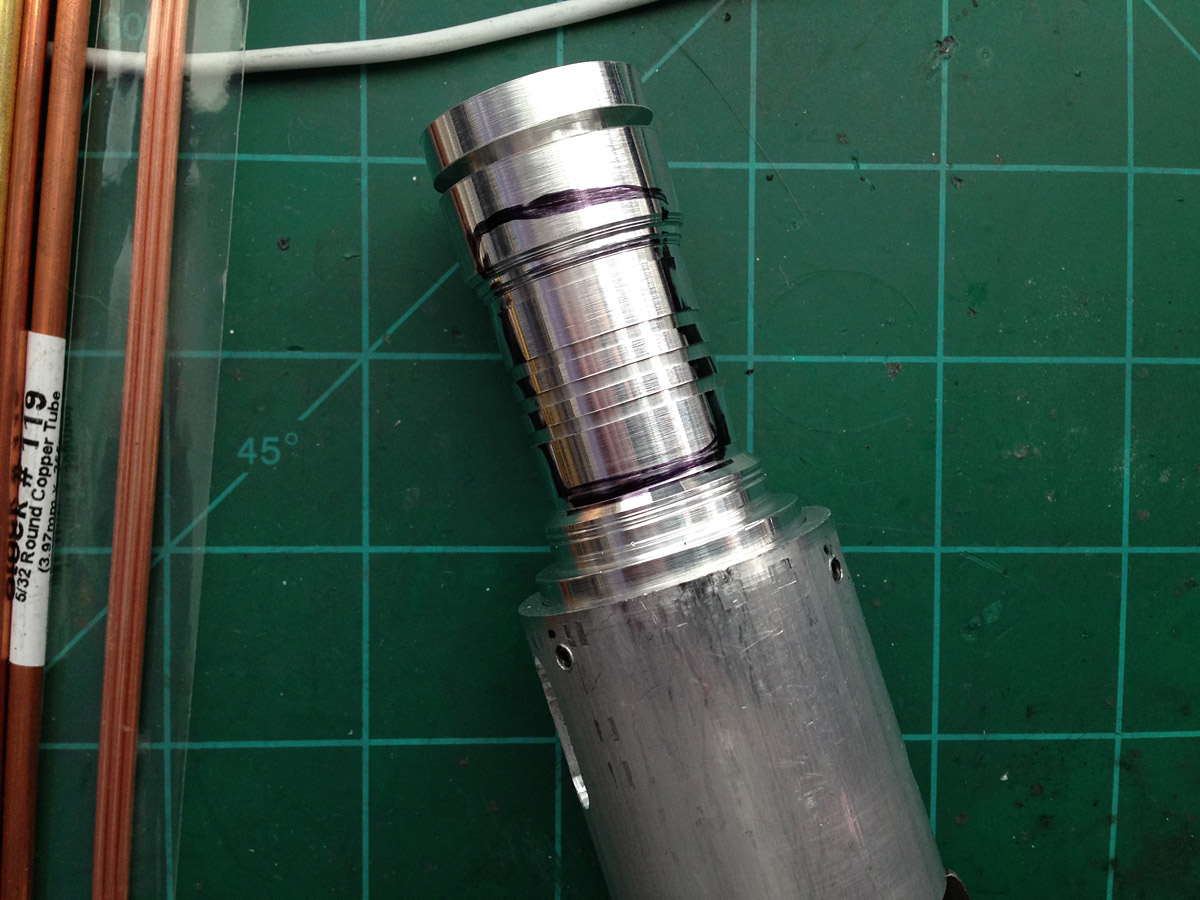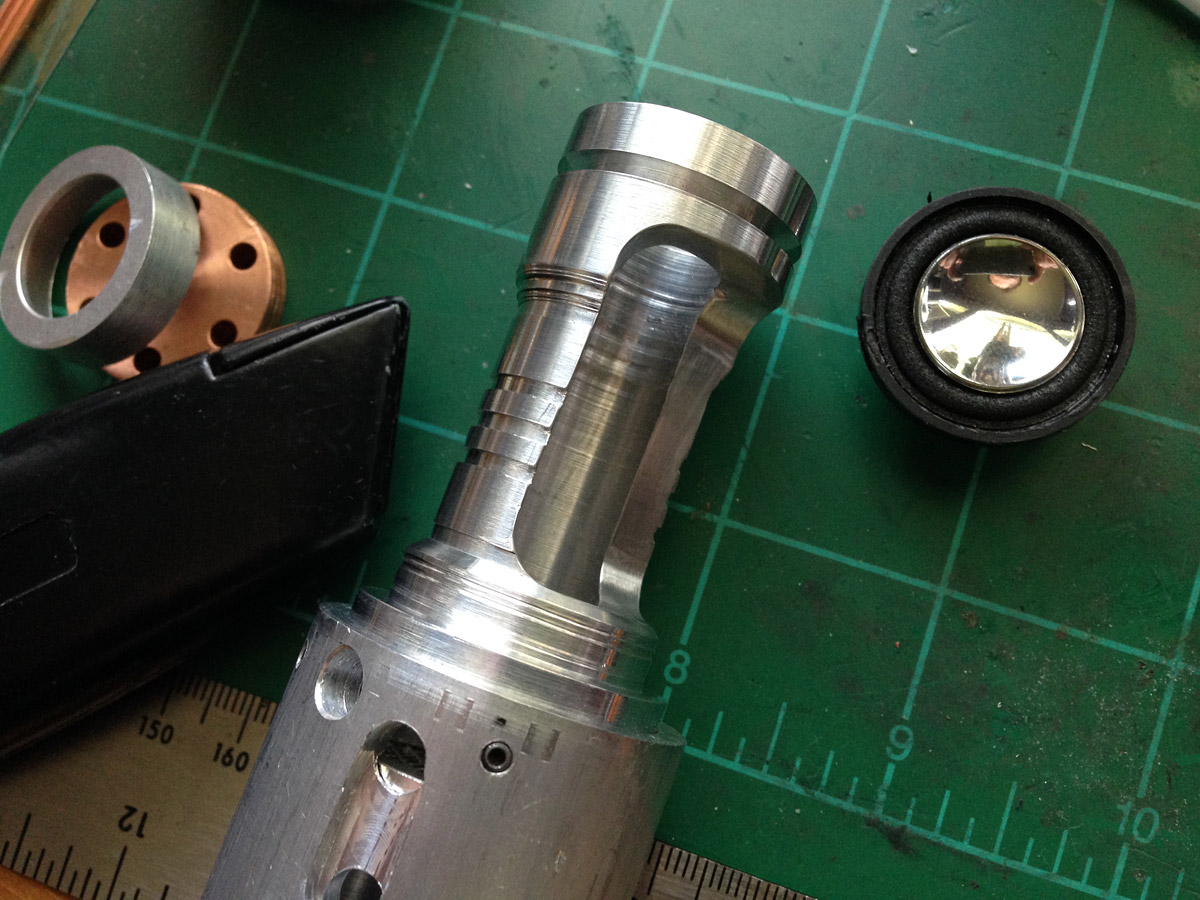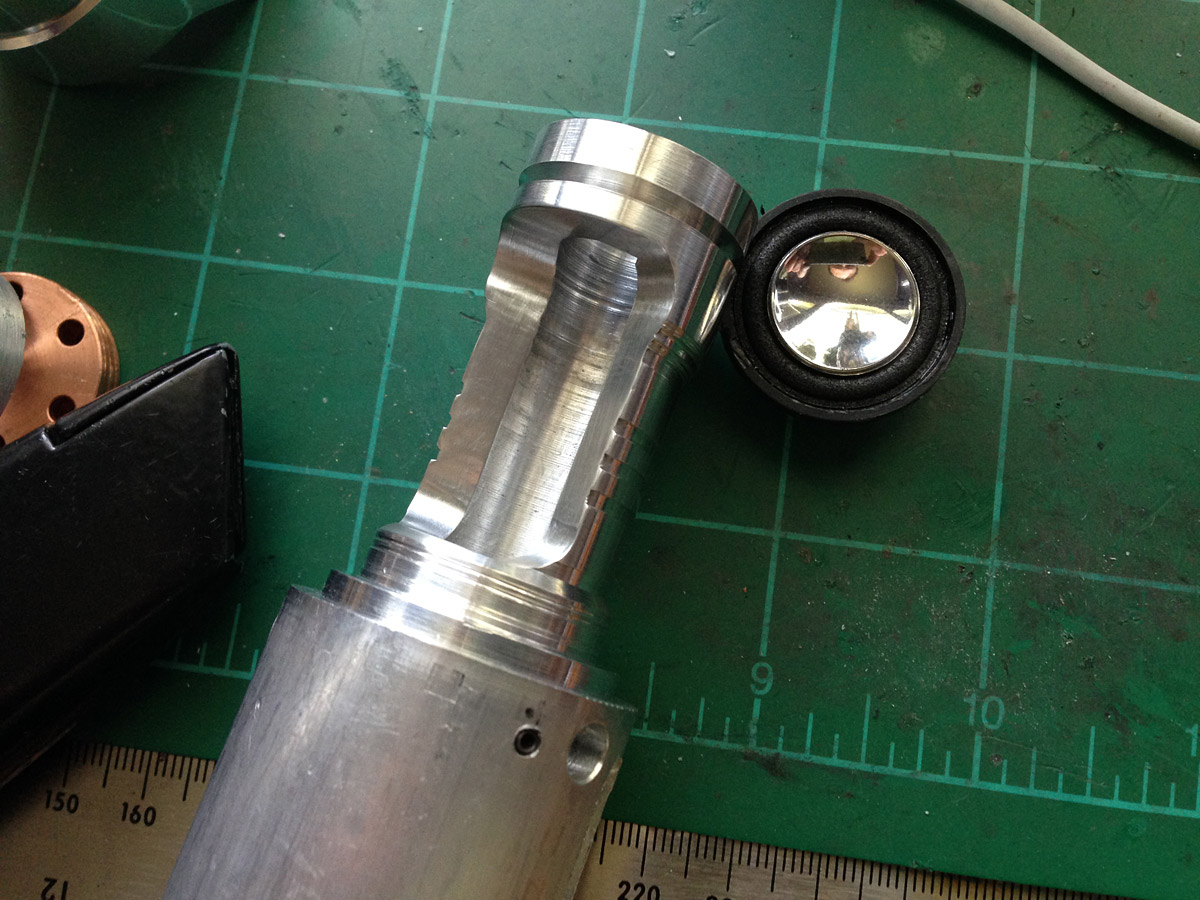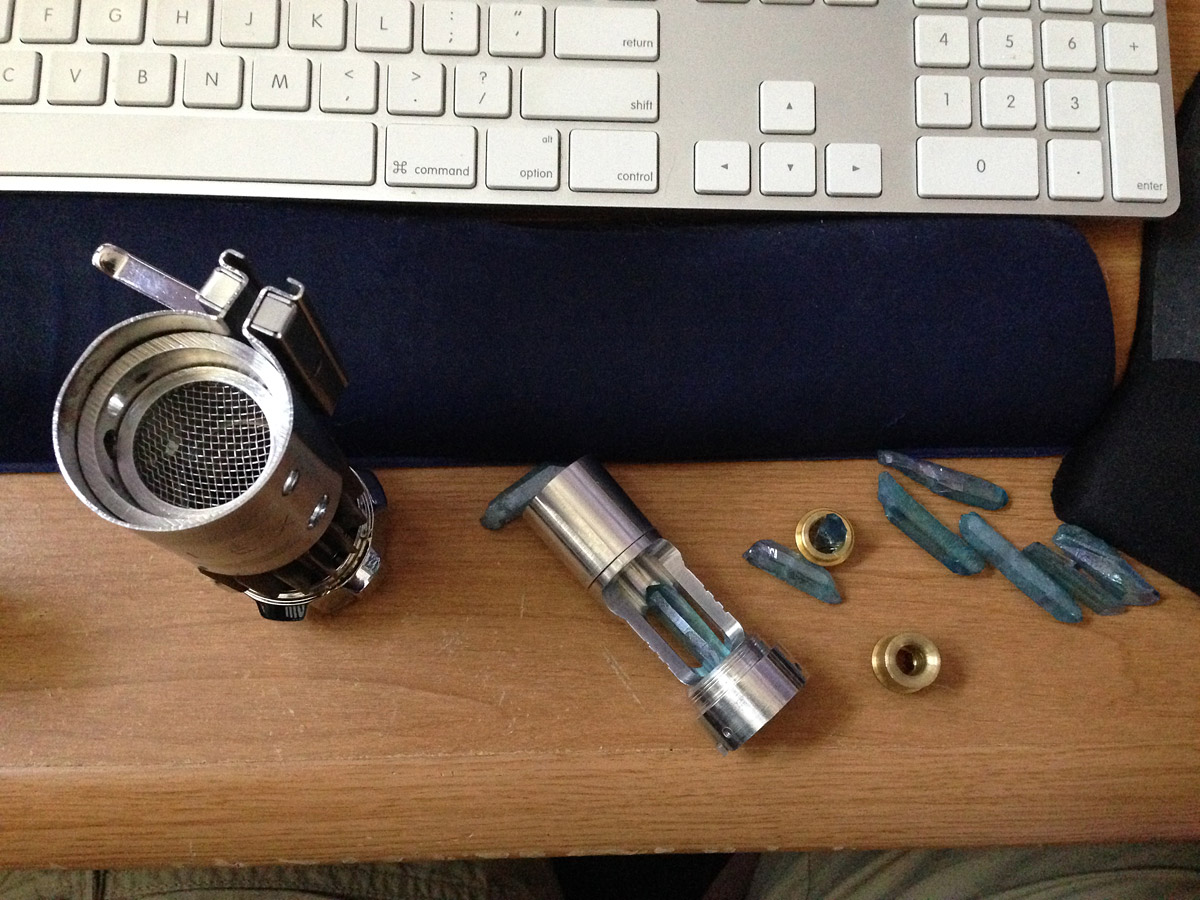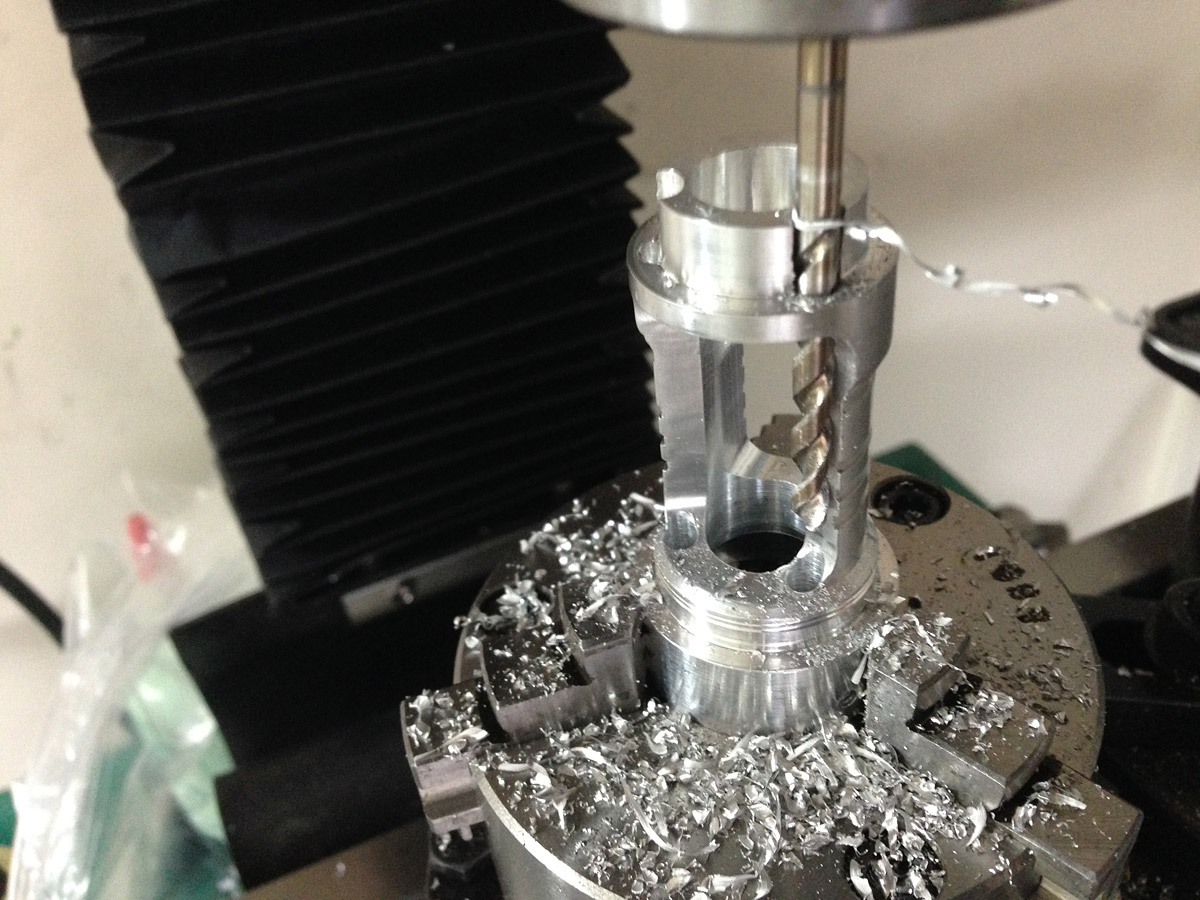 This I made long ago to work around the crystal. You can see the scale didn't work.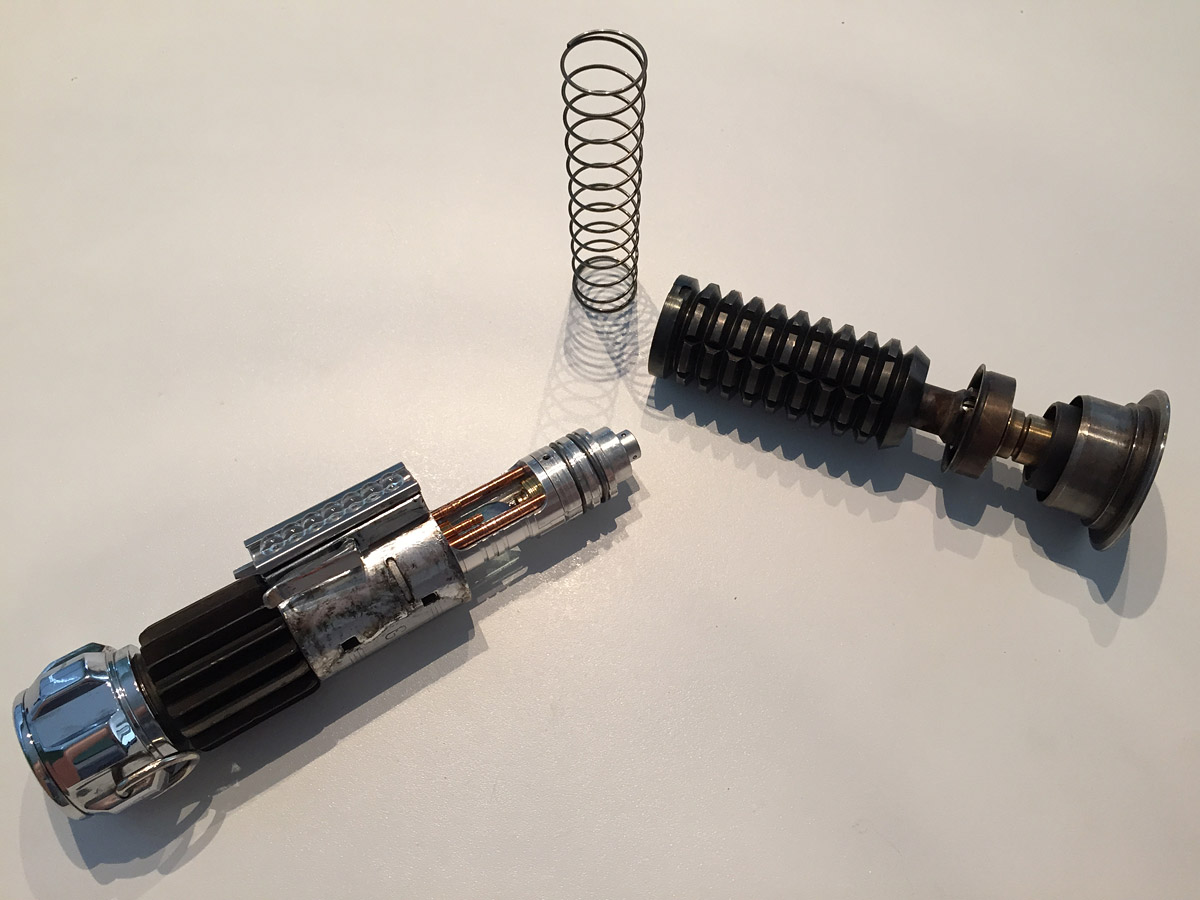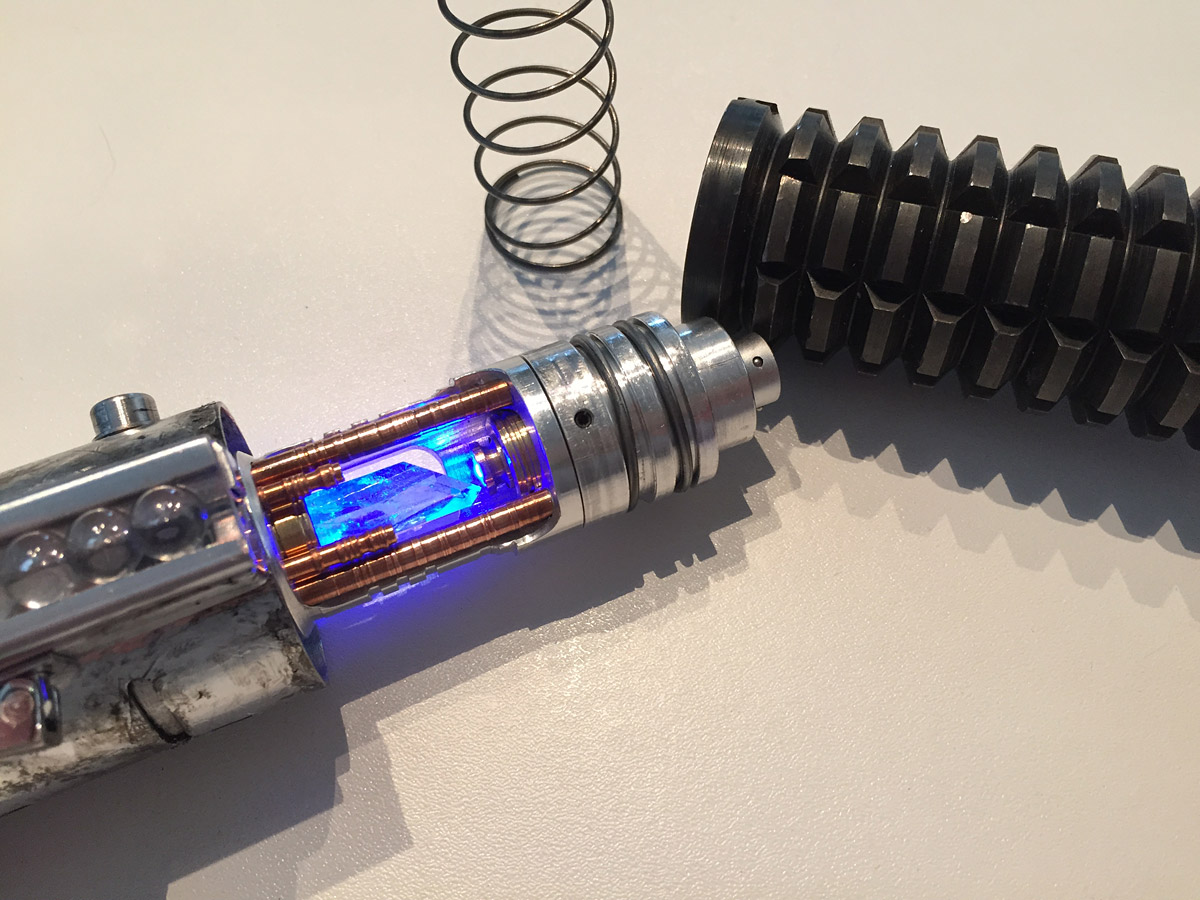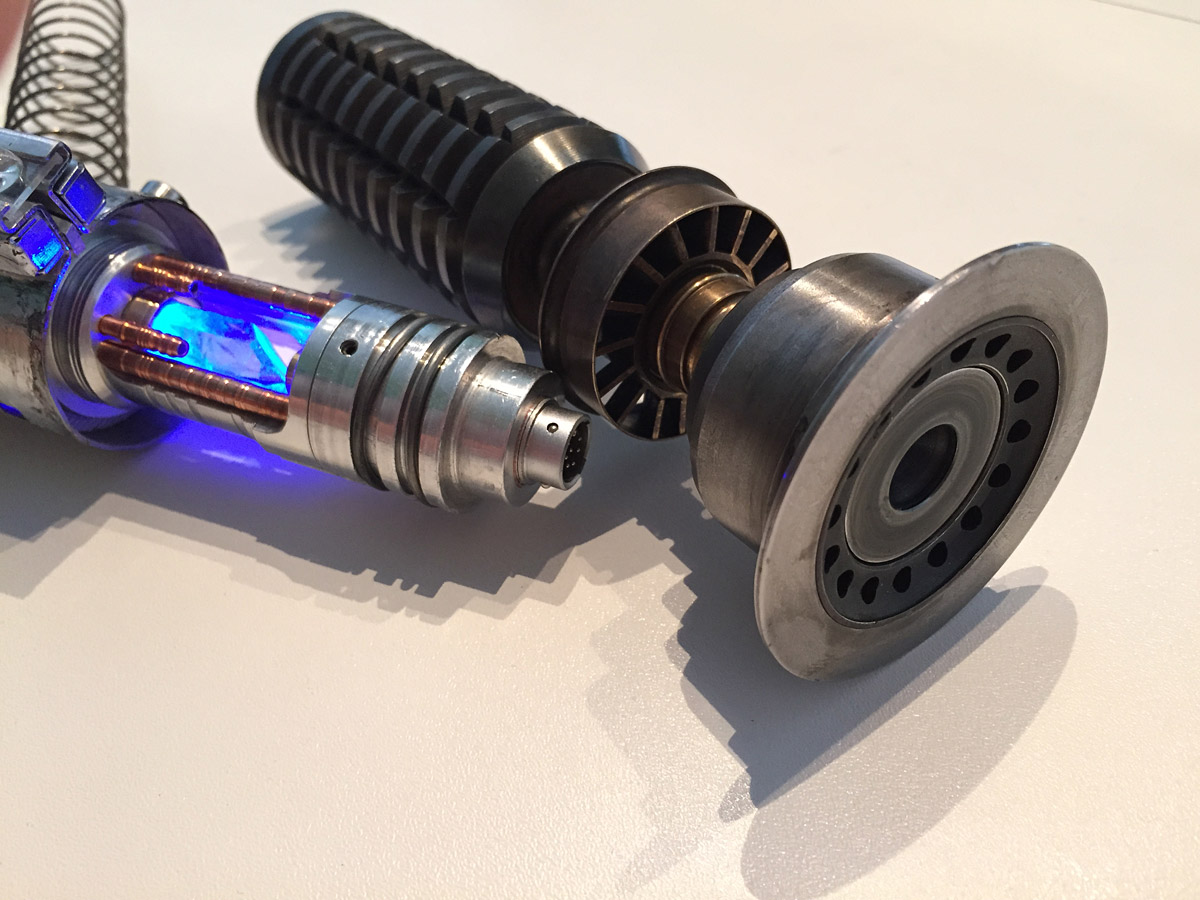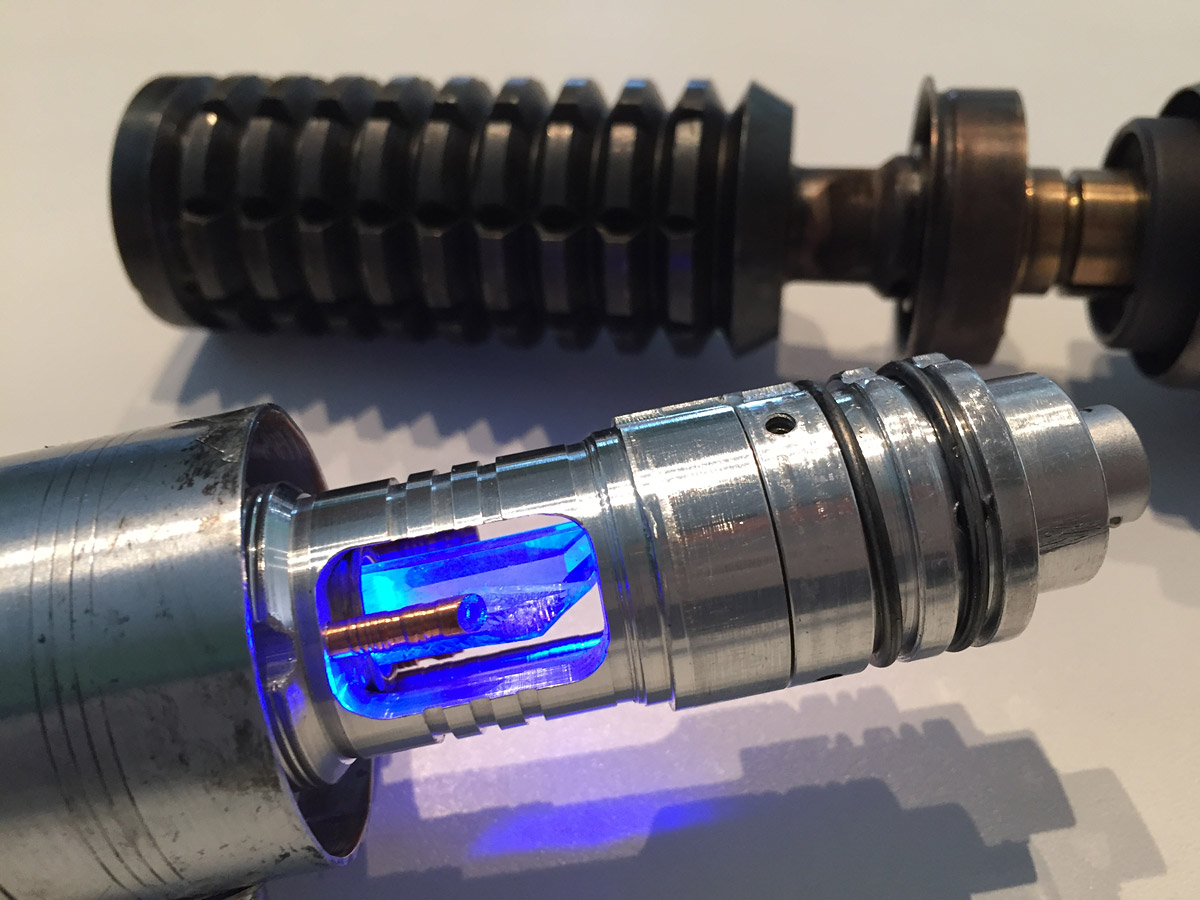 Next to my real parts Obi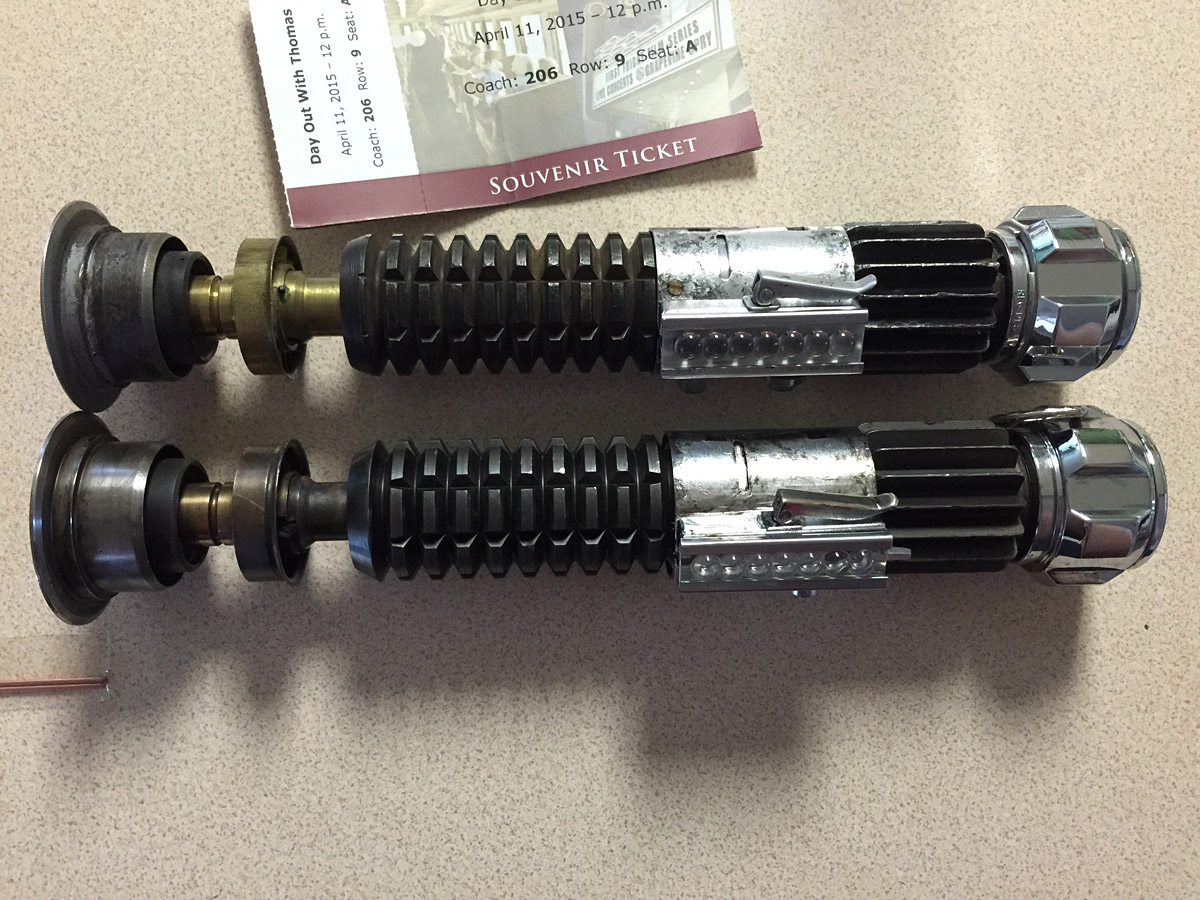 Last edited by a moderator: