Active Member
RPF PREMIUM MEMBER
Hello all, been awhile since I posted anything but I've been a busy guy lately. I pulled out my really old MPC x-wing kit to build and kind of got carried away with it. what started as a simple out of the box build became a little more.
I threw out the cannons and replaced them with brass rods, spruced up the cockpit a bit as the kit one was pathetic, added two mounting points - one on the bottom with a plug and one in the rear with a plug. I cut out the round area in the rear area and glued in a magnet on the back. added detail to the interior wings and cut off the those two damn nubs/filled holes on the wings. lit up the engines with four red flickering LED's - The cockpit and R2 with FO along with styrene bits here and there. for those of you who have built this kit and many there are you will notice the addition of added. I wanted to cut the windows out of the canopy but being over 40 years old it was very brittle so it's not glued on as well as the cannons just sitting in place for removal later. hoping to find someone to 3D print me a new canopy and maybe a pilot as well.
a bit heavy on the weathering and in no way is this depicting any sort of RED # anything I just had fun with it and enjoyed every second of doing it. a far cry from my first time building this when I was 11 years old. enjoy and thanks for looking.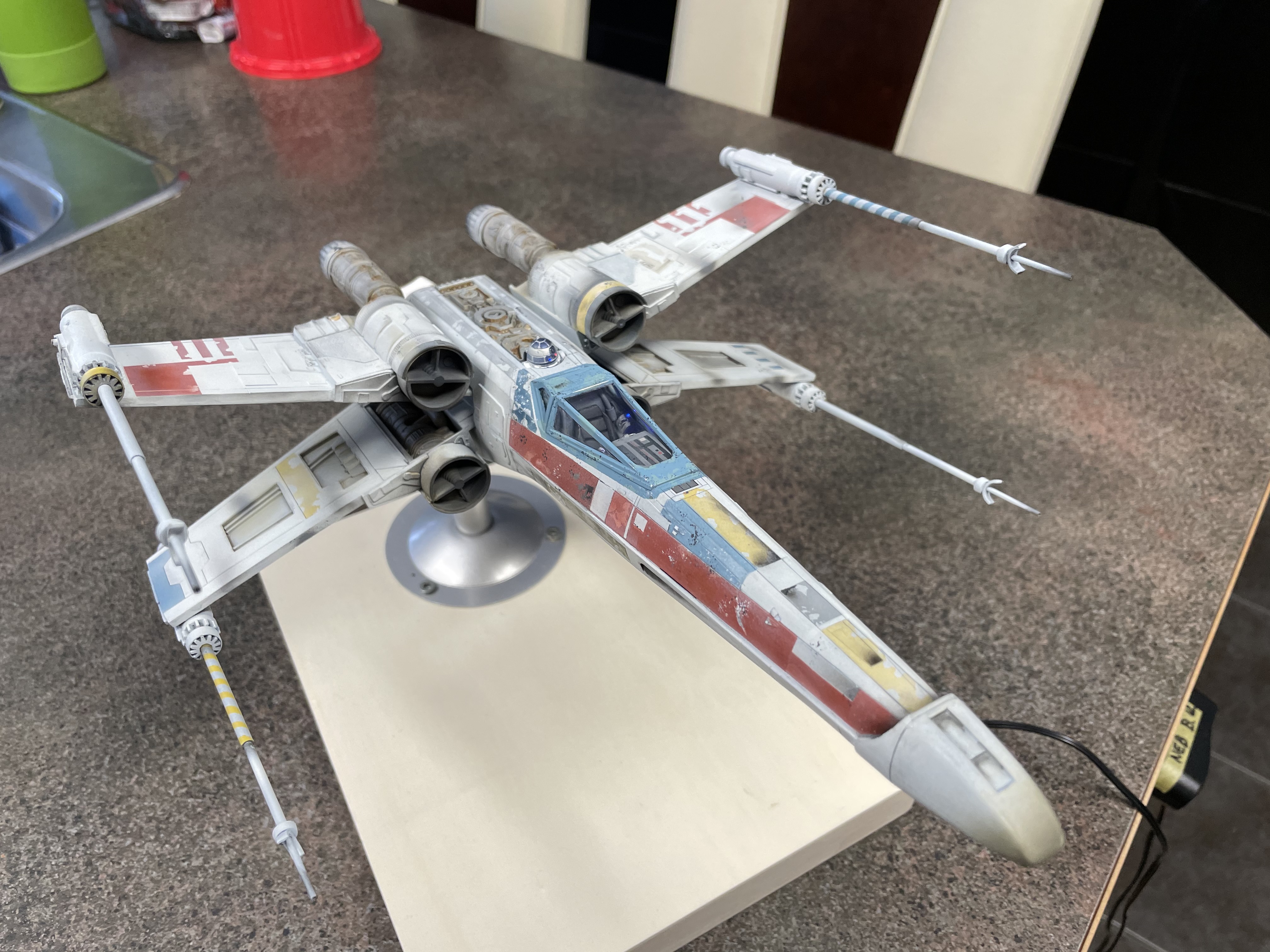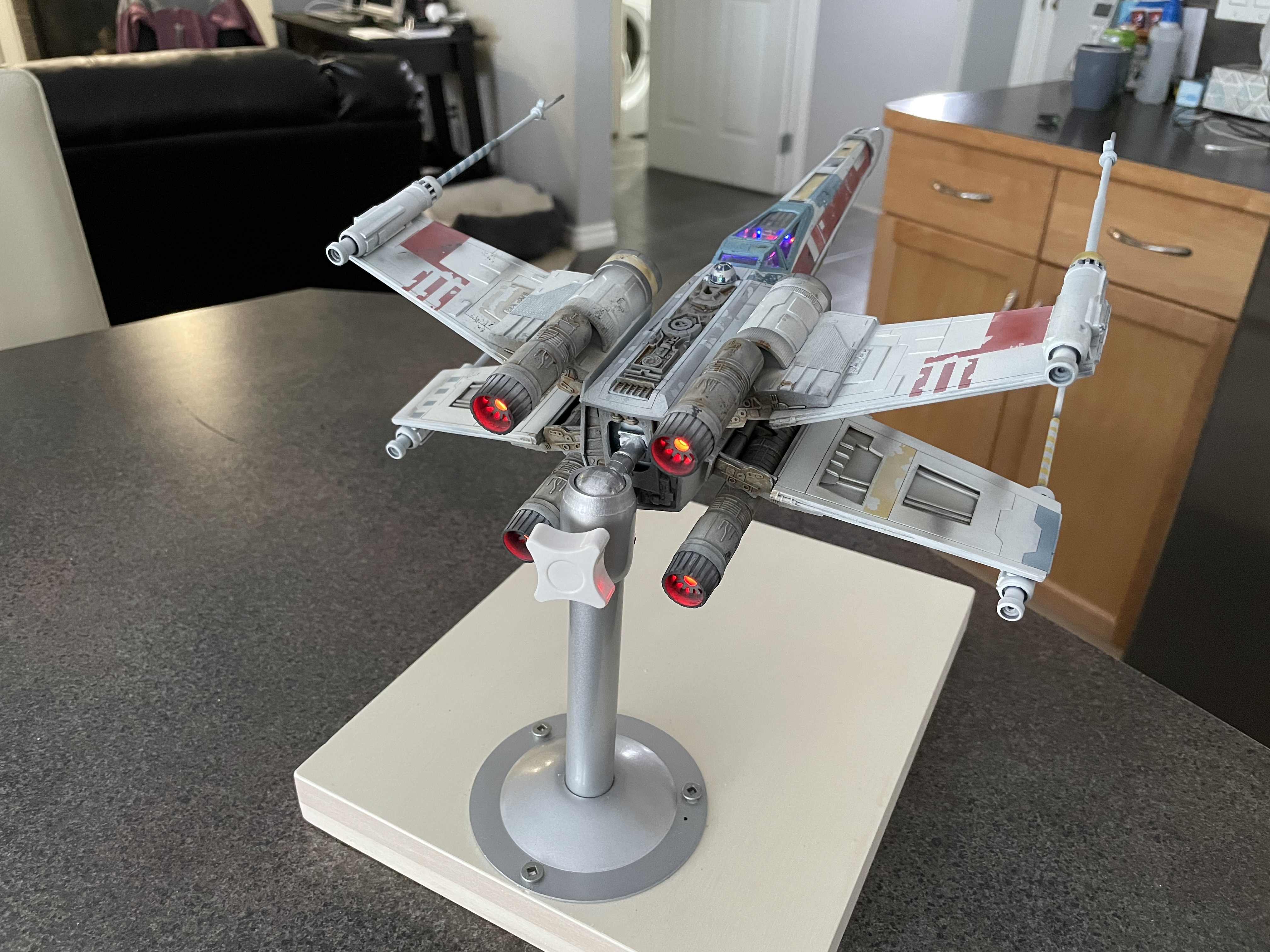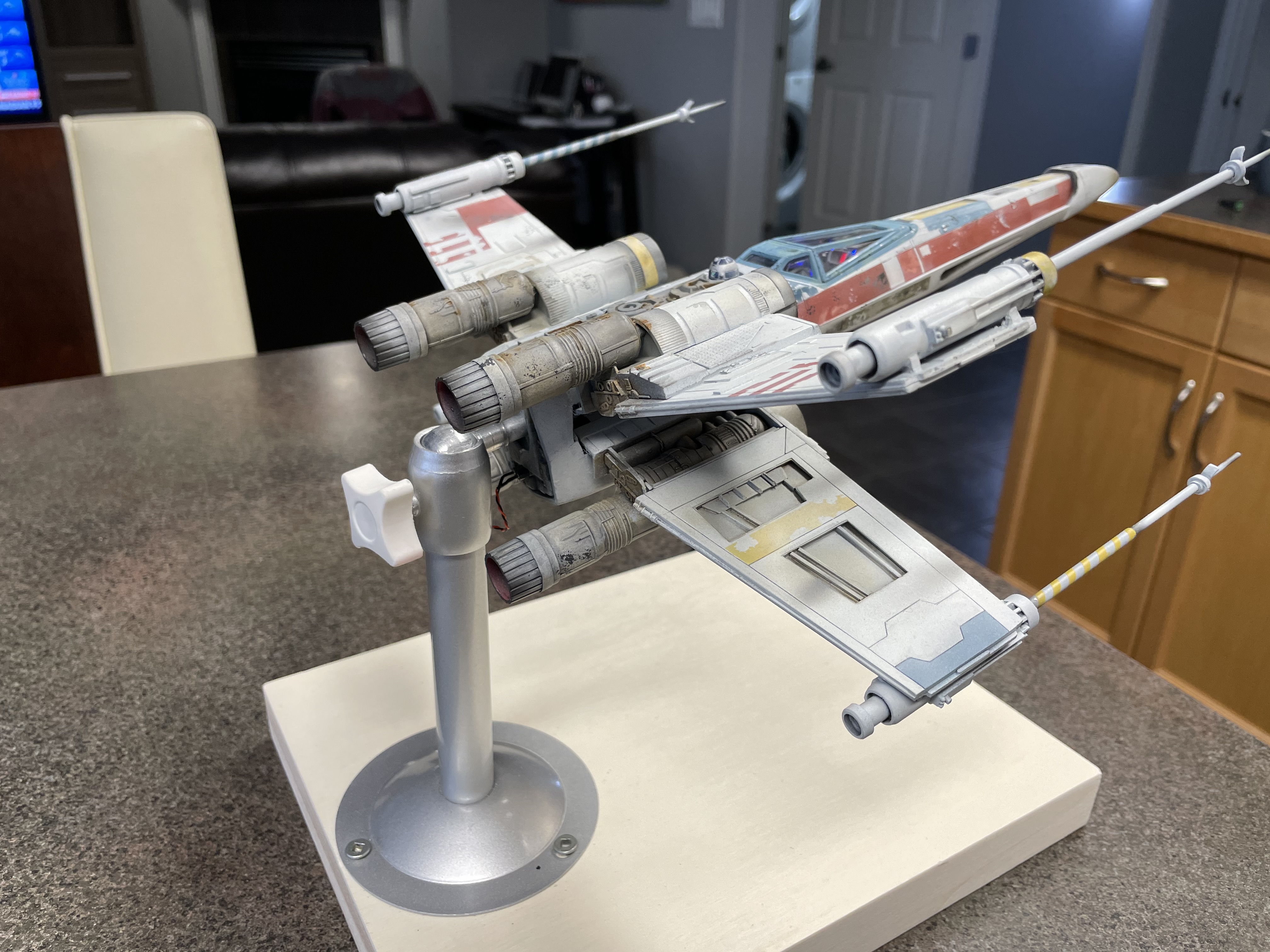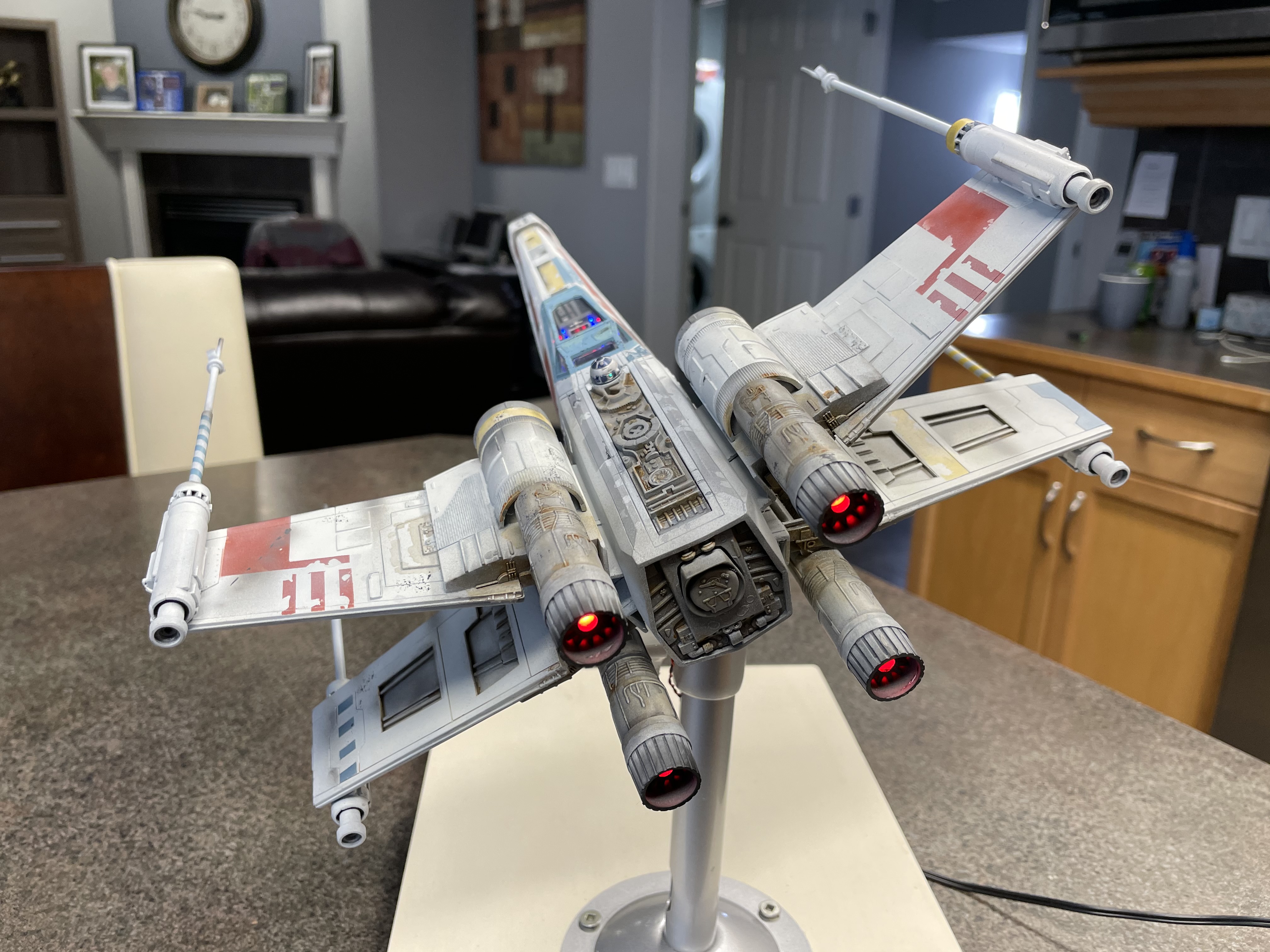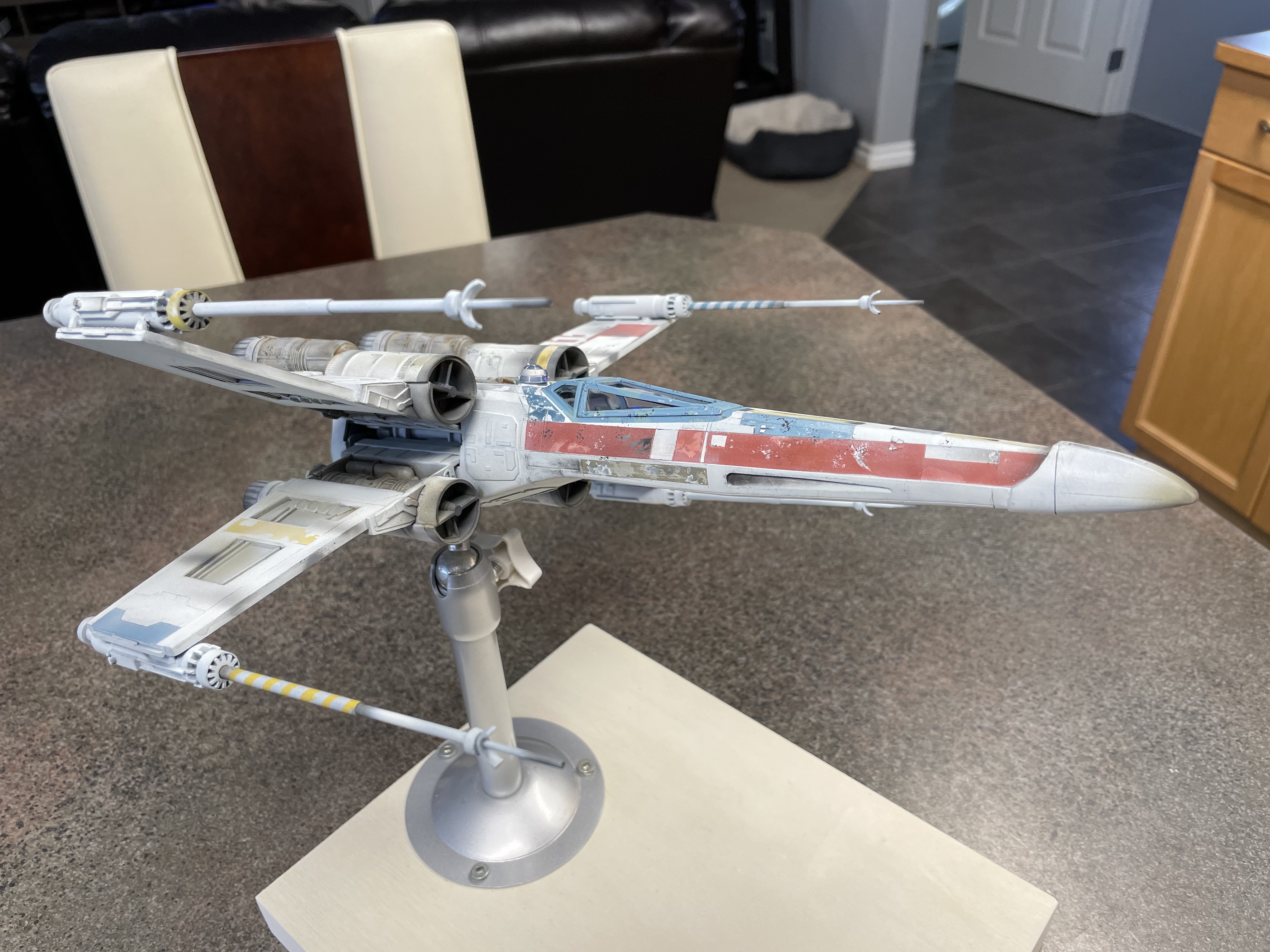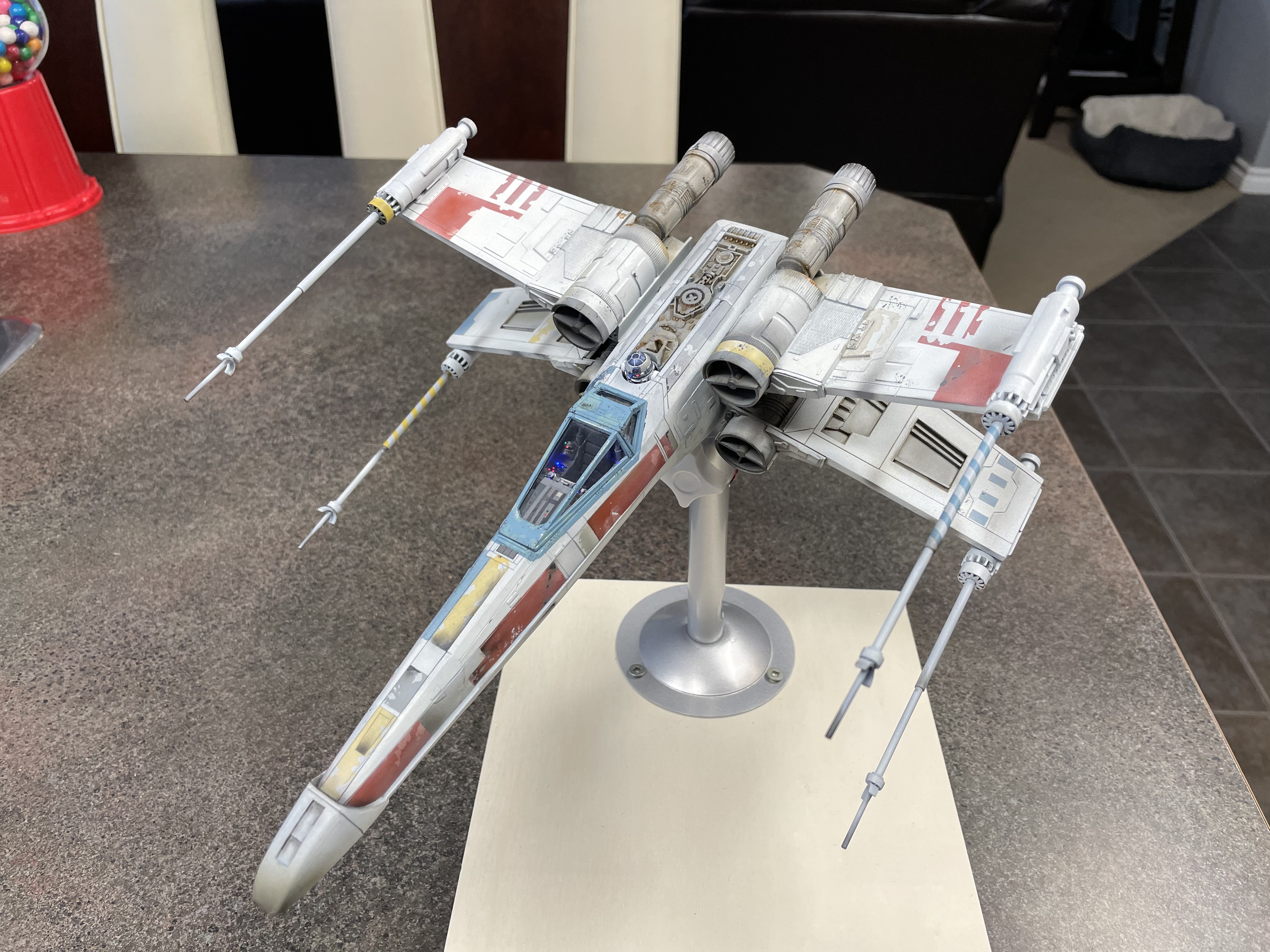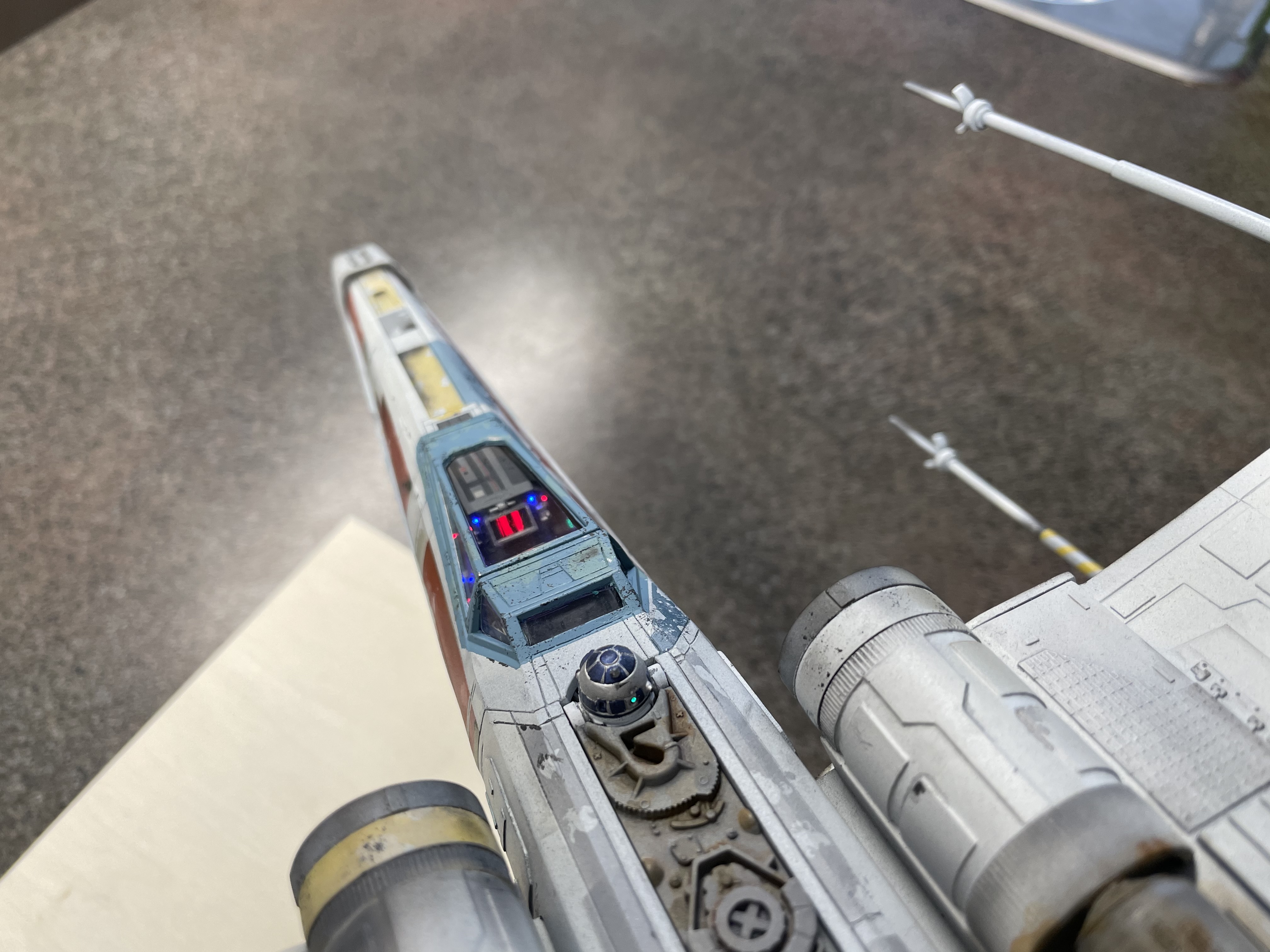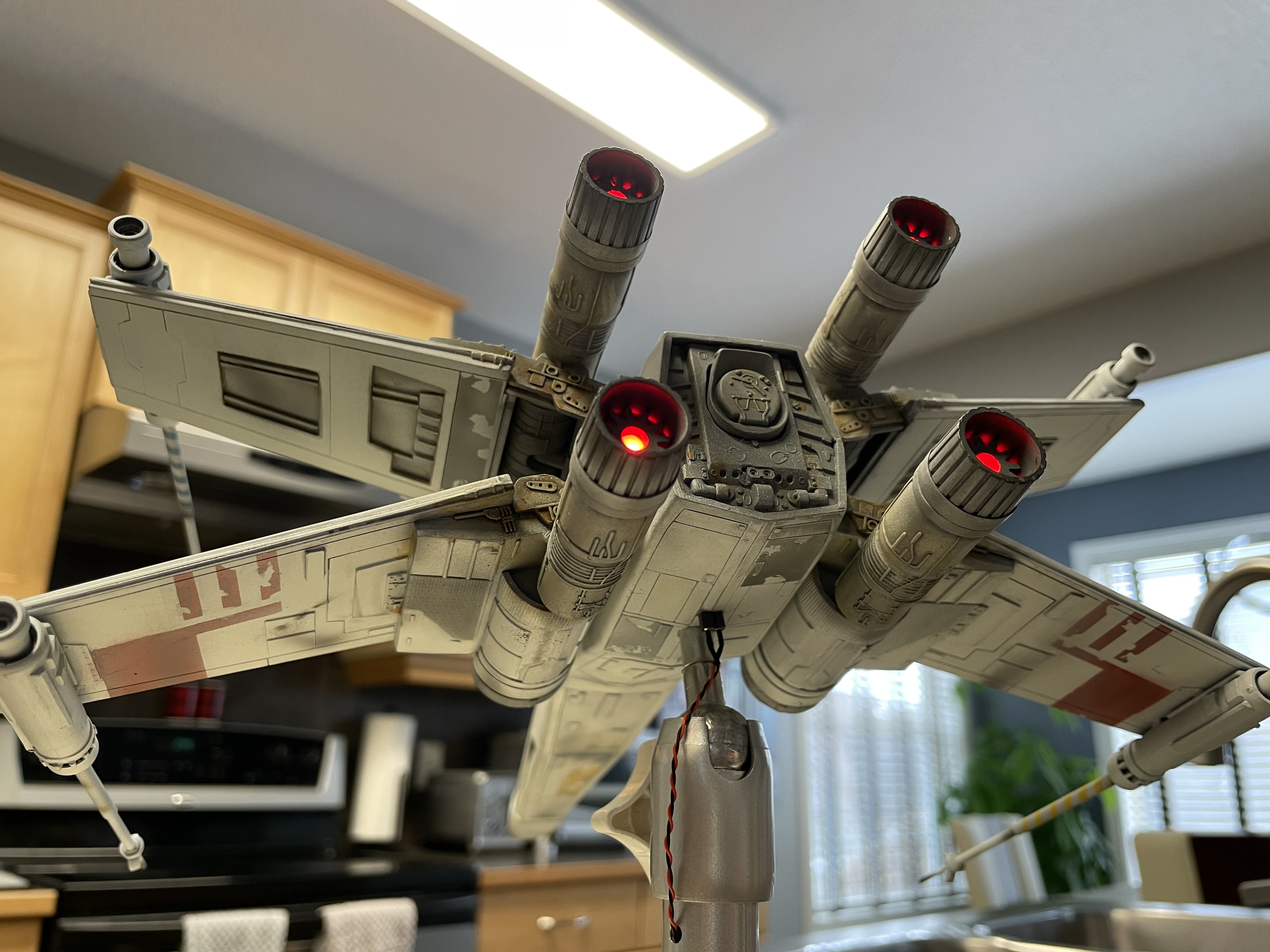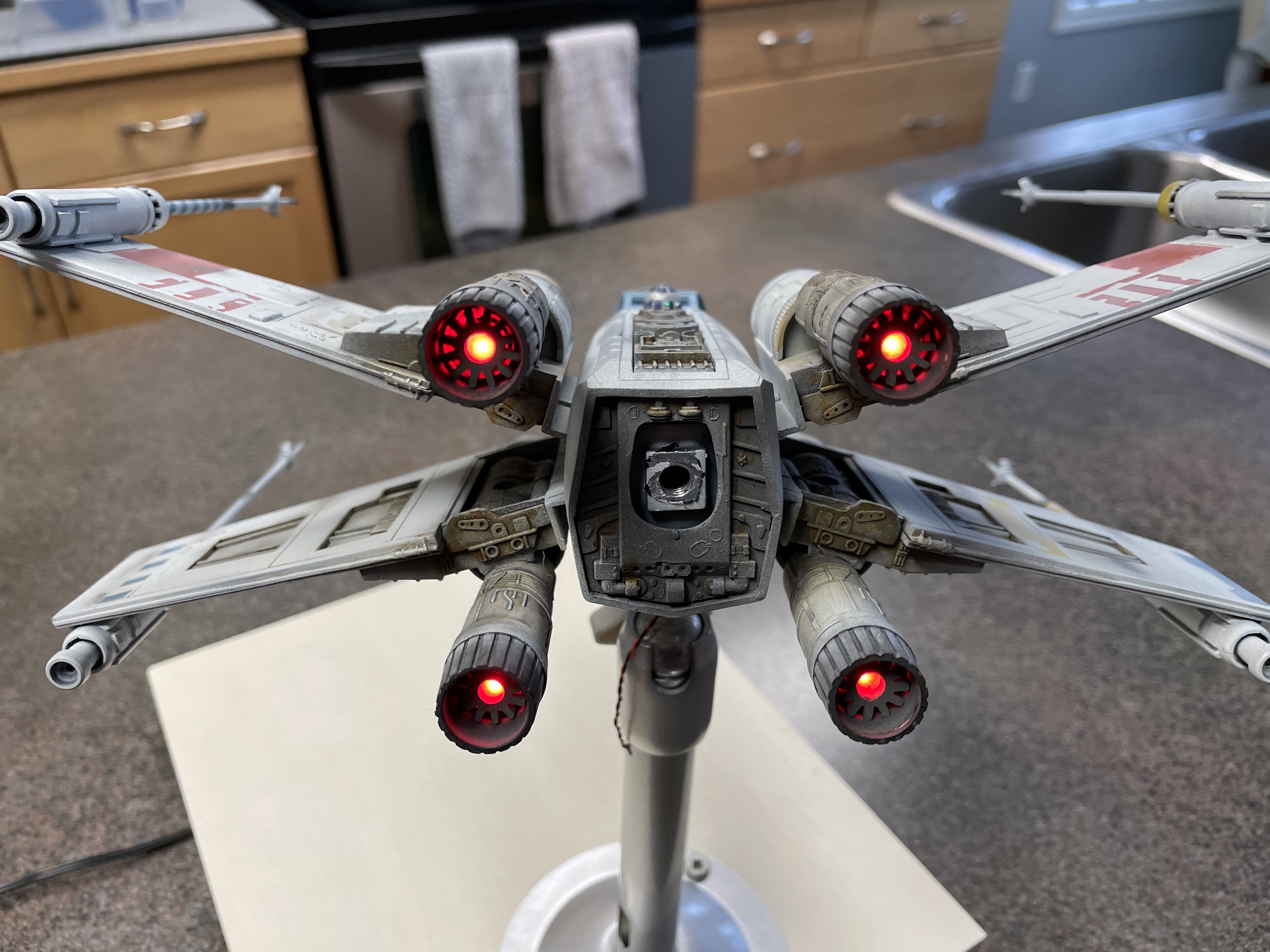 Last edited: