I needed a project to work on in between waiting for approvals on design projects so I thought I would lifecast my hands and make some wicked awesome Predator hands. I've been looking at different refs and I'm getting conflicting glove layouts from left to right and even in some of the hands I picked up here on the lair. so I decided **** it, I'll just sculpt the hands with out the gloves and make them out of neoprene. This will be a first time molding and casting latex for me so... yeah.. ::clears throat:: Here we go! See Title..
Resin hand in Alja-safe mold. Smooth cast 325 Not the Ideal material to cast in to the alginate. It reacts with the water in the mold and bubbles sparatically. Something gypsum based is best.
It'll do for a sculpting base.
1/6 scale hand chair. hah!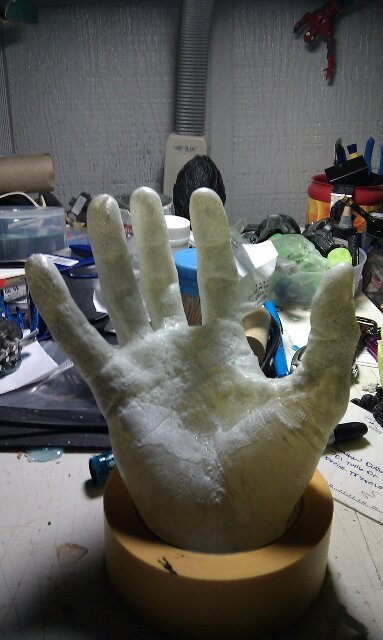 Yay! Clay and basic bone structure layed out!
Closer and well..looking at it now..crappier picture of the above.
Started putting some texture down. Lotsa dotsa.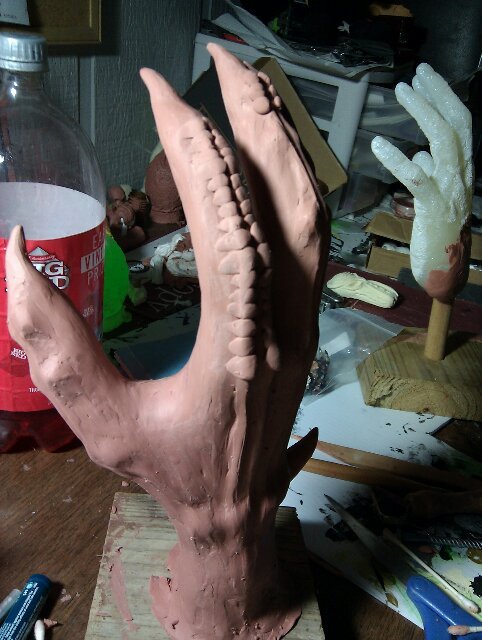 More dots. This is where it's at as of now.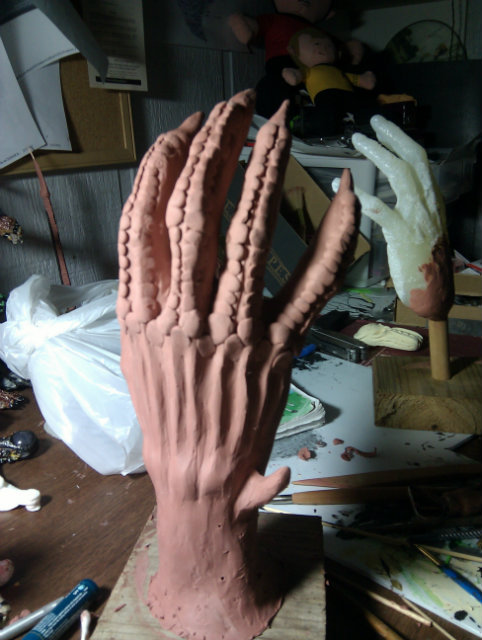 I have a question. I know I could use ultracal to mold them buuut has anyone ever made a mold for latex pulls out of ShellShock from Smoothon? They claim for it to be a alternative to gypsum based hard molds. I know I could pull Dragon skin out of it but would I be able to pull latex as well. I would assume I would have to use latex dust to help with releasing it from the ShellShock. I'm new to the latex casting so any input or experiences with ShellShock in particular would be awesome.
Thanks for looking!