I've been meaning to tackle this project for a while, as it seems pretty straightforward and a nice short-term project to use up some of the materials I have laying around, and would go great with the Karloff bust I have and the
Scroll of Thoth prop
(where there is JamesM242's scroll) and here is the
(BritishMuseum.org scan).
Thought I'd ask here first if anyone has tackled this already, before I dived into it myself. (Or if anyone has pics of the original, if it hasn't been lost to time)
I'll either try carving it full from wood first, or else I'll sculpt the dagger with some fast-setting Fix-it sculpt, and after molding it, cast in some smooth-on resin with bronze powder / gunmetal powder tests.
I stumbled across this old site of someone that tackled it.
How to make the dagger prop from : The Mummy :staring Boris Karloff (part 1)
The pictures from that site are pretty low quality, but are a good guide nonetheless.
Will definitely have to get some Hi-Res screen caps of these pics before diving into it.
________________________________________________________________________________________________________________________________
________________________________________________________________________________________________________________________________
Side Profile 1: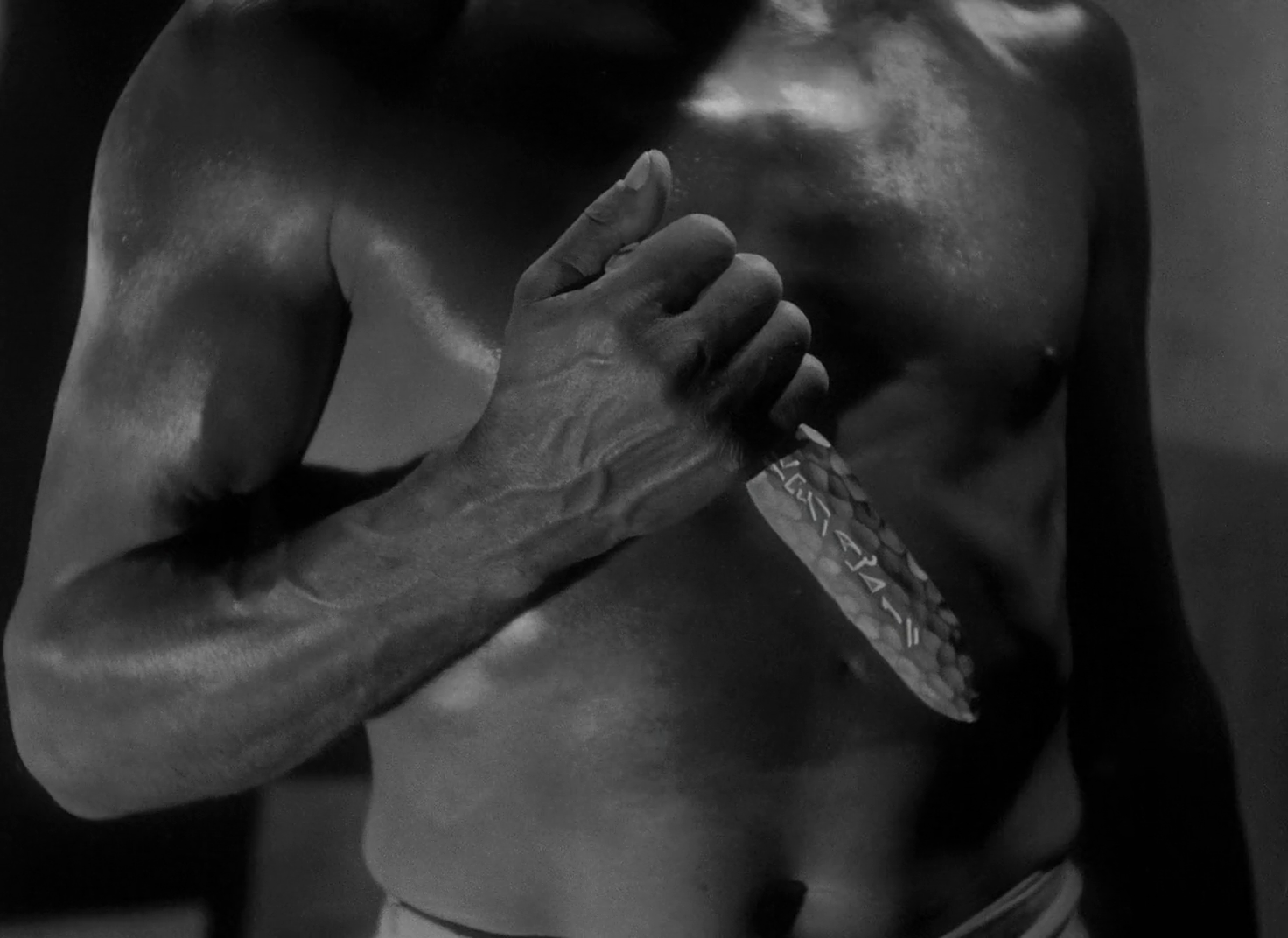 Side Profile 2: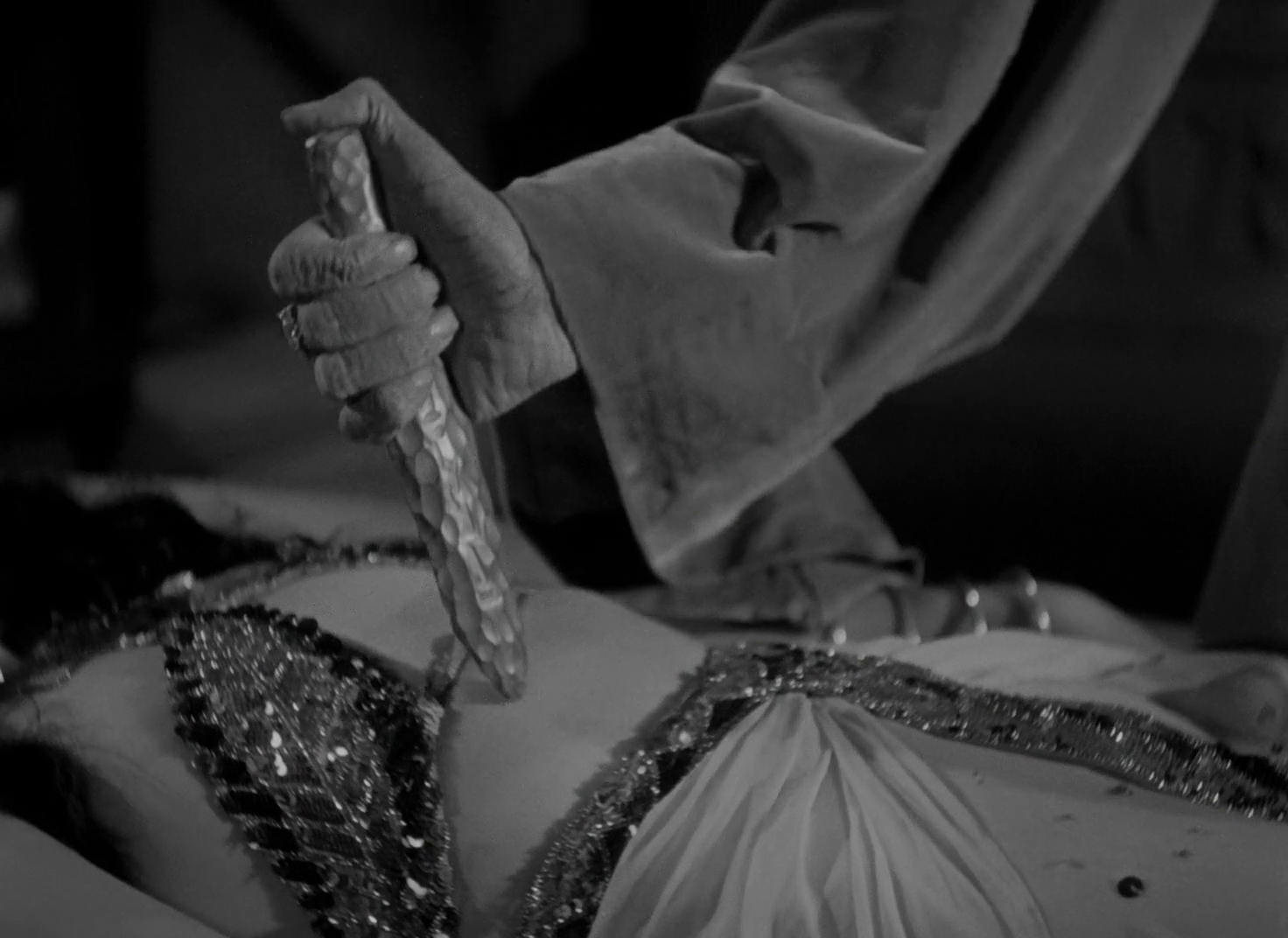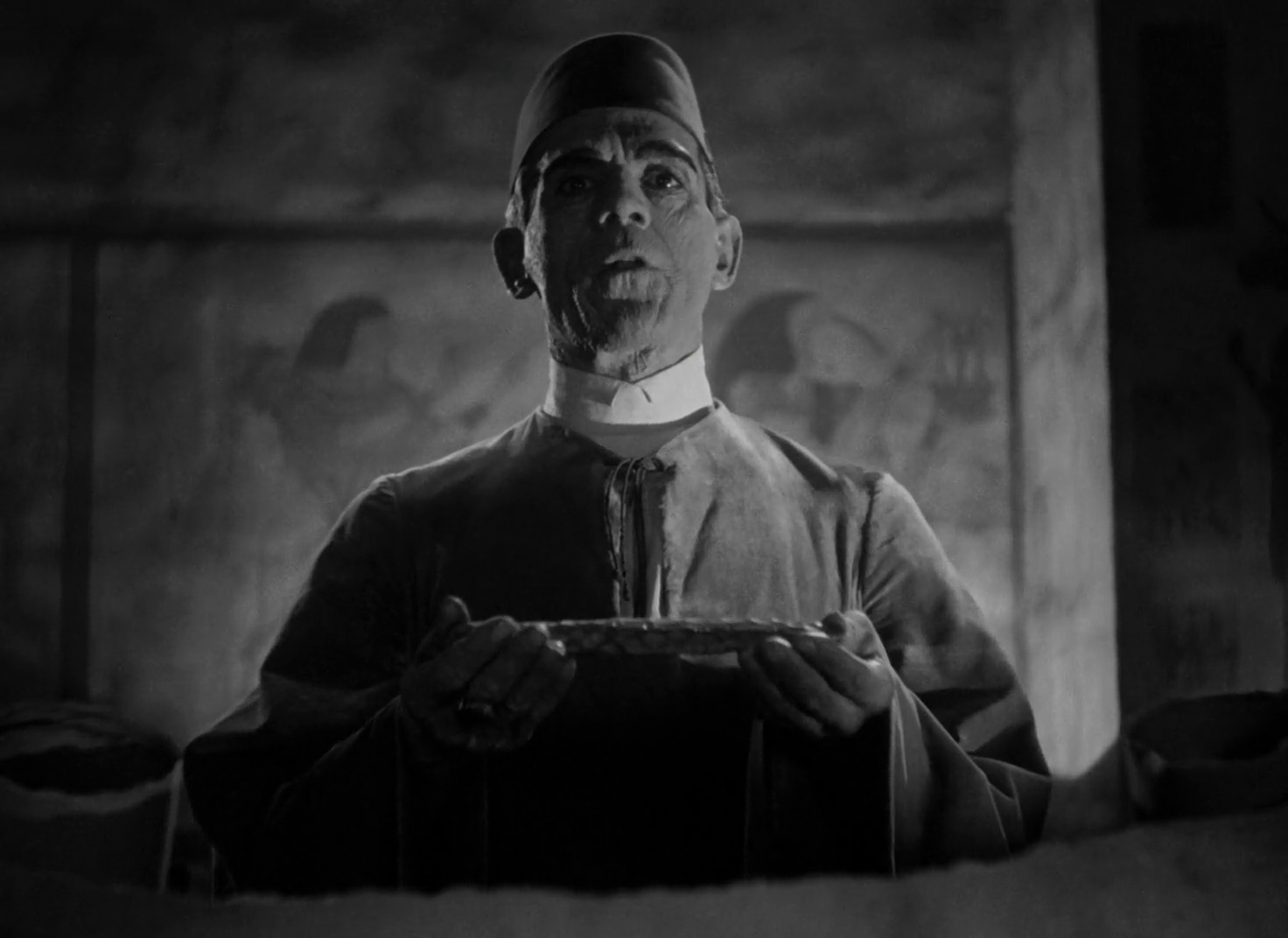 Another prop from The Mummy that would be fun to tackle also, would be the pendant / necklace:
Last edited: