Sr Member
RPF PREMIUM MEMBER
Hey everyone, it's been a while since I posted on the grand ol' RPF. Looks like she's going as strong as ever with new faces and some old ones still around.
Some of you know me from back in the day as a bit of a Vader fan and I was lucky to have had the chance to spend some time with one of the coolest Vader's in private hands, the "MP" (Movie Poster) Vader.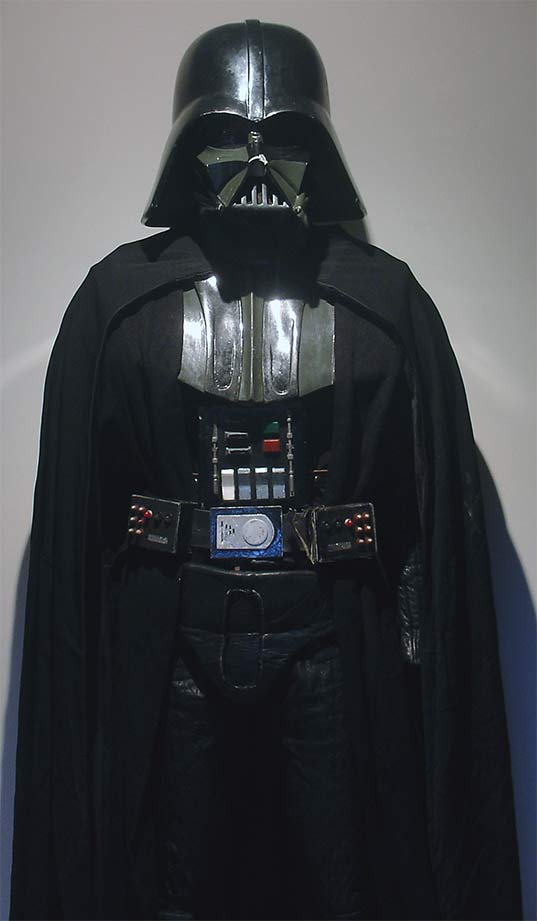 It was called that due to the helmet matching the ESB one sheet promo poster as well as being used on many Vader posters available on the market at the time. This is the guy I'm talking about...
Anyway, as it turned out, Lucas Film had done about 4 promotional Vader's and this one was sent to Australia and was discovered a few years ago. You can read about him on Jez's website, Star Wars Helmets... Thanks again for letting link your site Jez!
Darth Vader
He was sent to Aus in the late 70's between Star Wars and Empire. He did a lot of promo work and was then retired to a hot shed in Melbourne for a few decades. He surfaced again in 2008 after a long slumber, maybe he should've been called Rumple StiltVader. During his time touring, he's been dropped, banged etc, so he's really showing the hard life he had. One of the things that happened was a repaint. Well, that seemed to go OK, until they hit him with what looked like varnish as a clear coat. They sprayed on varnish you say? No, no, no, they brushed it on with a paintbrush, drips and all...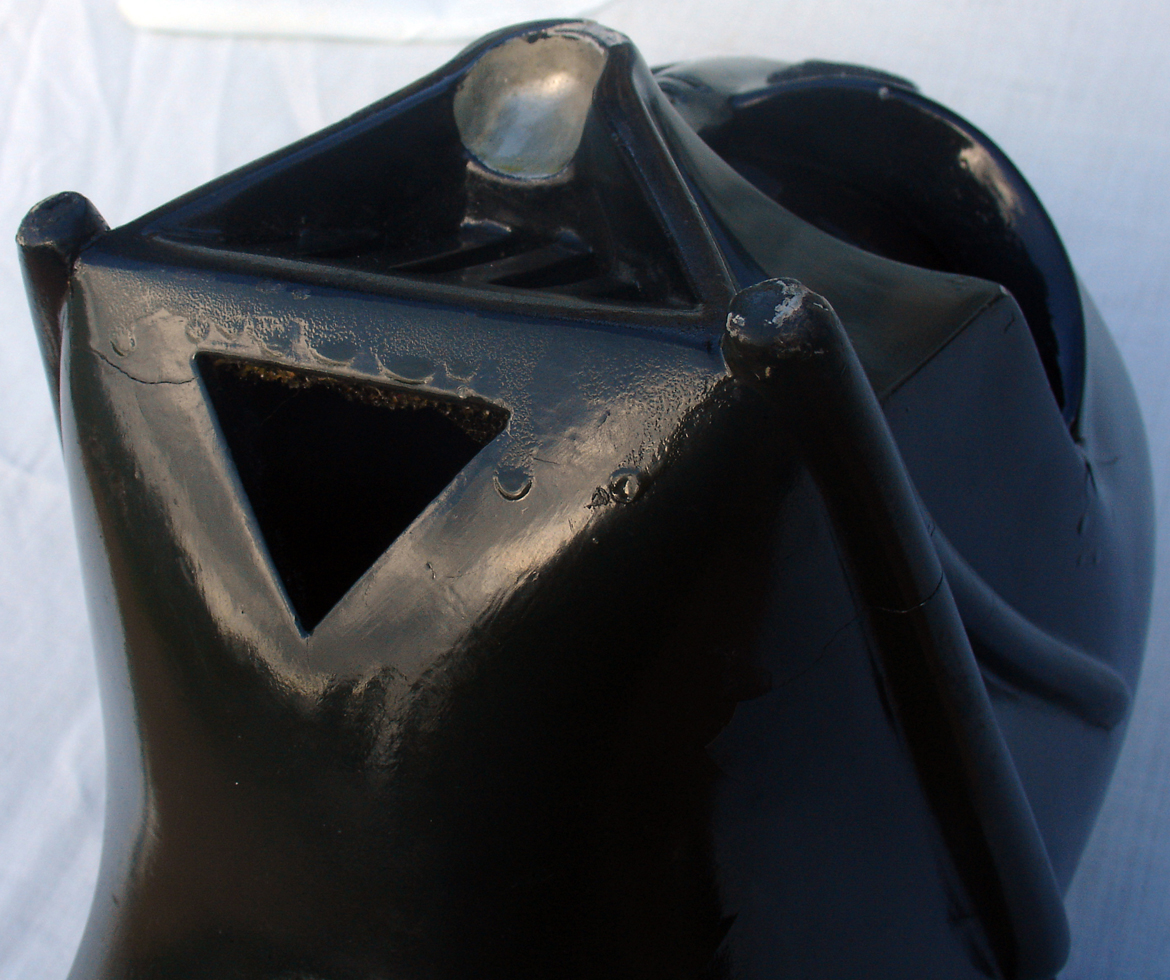 Heathans!
As we know, varnish can be quite yellow, so with the bluish tinge of the gunmetal, he turned quite green and still is to this day. You can see the green in the top pic.
Luckily when I had him in my possession, I was able to make moulds of him and I was able to roughly colour match the gunmetal hue that was under his helmet latch on the top of his face. So I thought I would try and do him justice by painting him the way he should've been in the first place.
OK, that doesn't look good, lets try that outside... Partly cloudy and 40c (104f)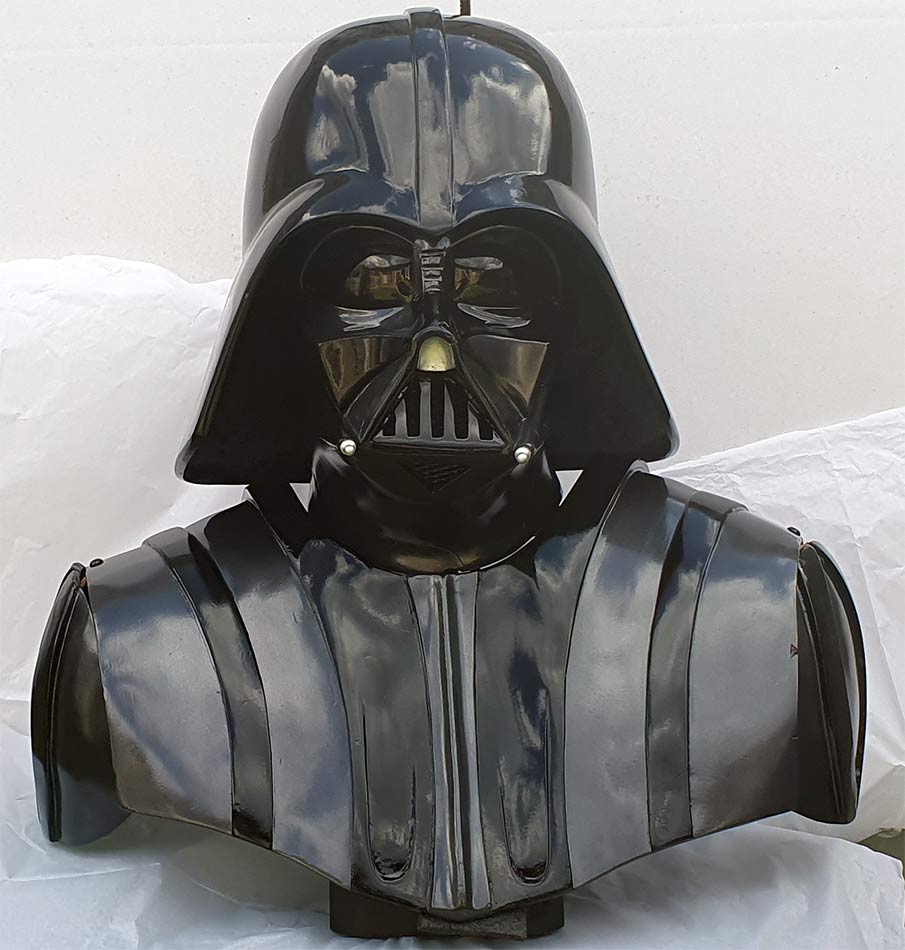 Right, it turns out that I suck at photographing Vader. How about B&W?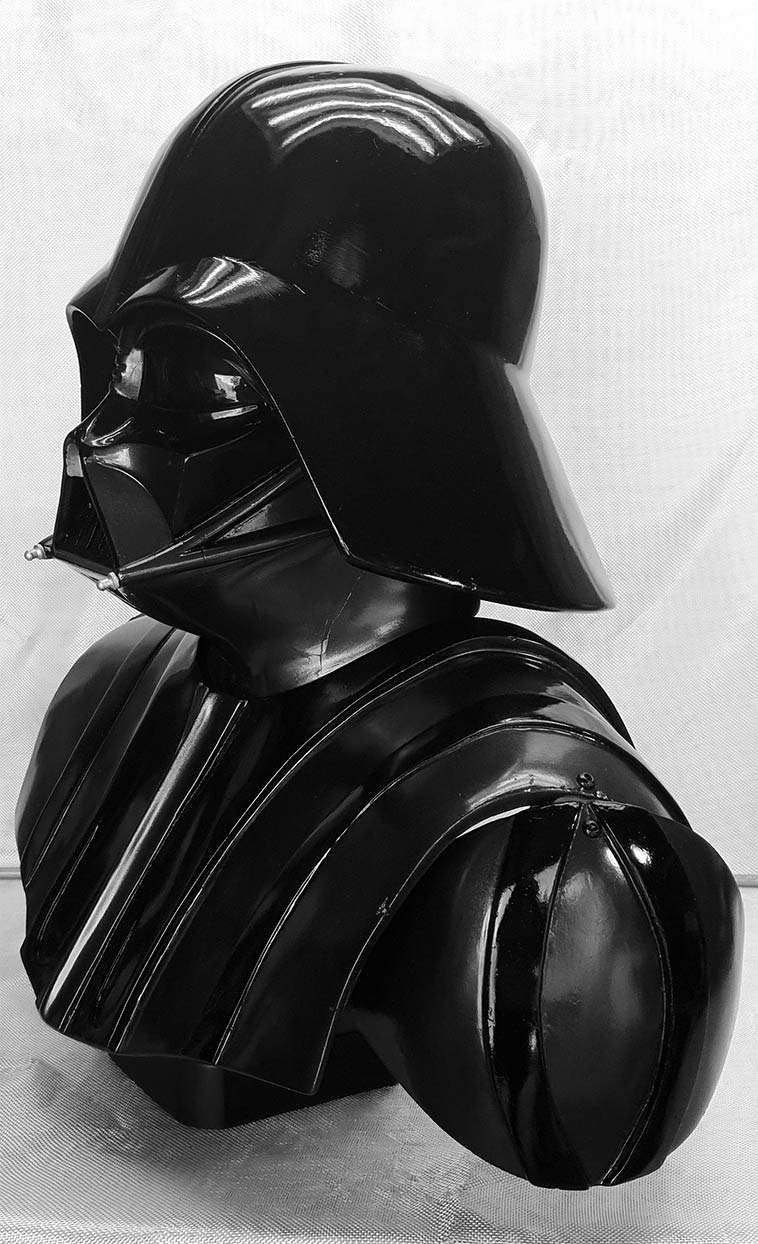 Nope
Being an ANH Vader fan, I had to try one of him too...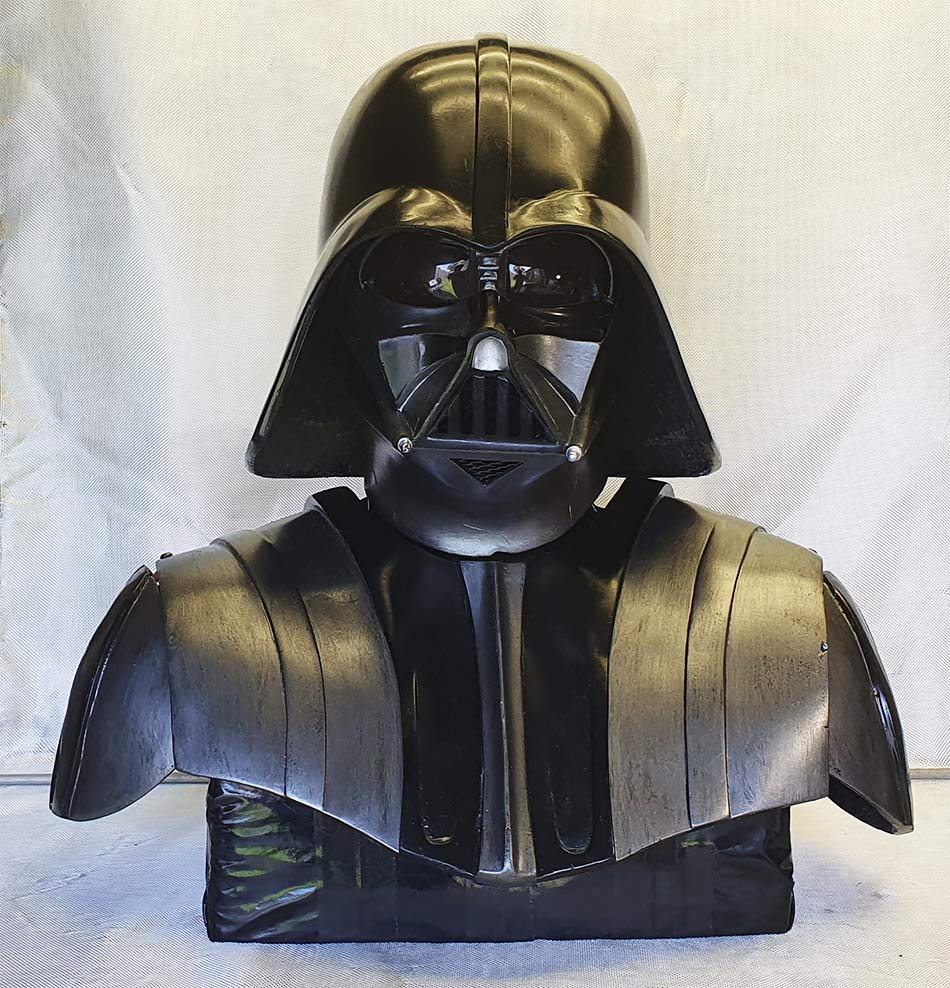 Still my fave. Nothing different in the castings, just different positioning and paintjob. The ANH is brushed on Gunmetal and raw gelcoat to help with the vintage look. The Shiny Vader is on a WIP stand that I'm still trying to perfect.
Thanks for looking everyone and letting me indulge.
Last edited: