Master Member
RPF PREMIUM MEMBER
*Update 01/23/16
Orders now open to the general public!
PM for order link.
*Update 10/29/15
I'm still working on the embroidered versions. I'm doing these in 6 color to add more detail.
The fabric patches are highly detailed. Far higher resolution than embroidery will get you. Great for adding them to sweatshirts/hoodies, or an additional canvas flight jacket, etc.
I can do custom names on the wings patches as well. But they will take a little longer to produce and cost a bit more.
I'm still working on the site.
BRING HIM HOME!
- J
---------------------------------------------------------
OK, this run for the ARES 3 mission patches and stickers from
The Martian
is a GO!
Here is what I have so far (designs subject to change as more resource material becomes available):
V1 - Distressed space suit sticker version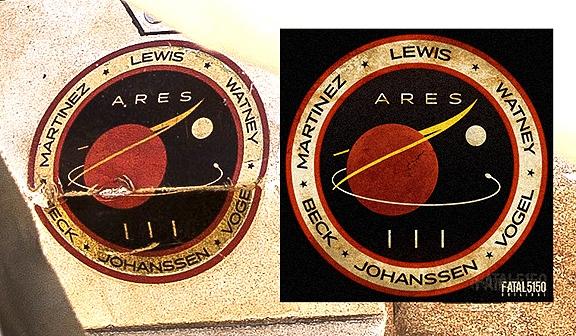 V2 & V3 - Embroidered versions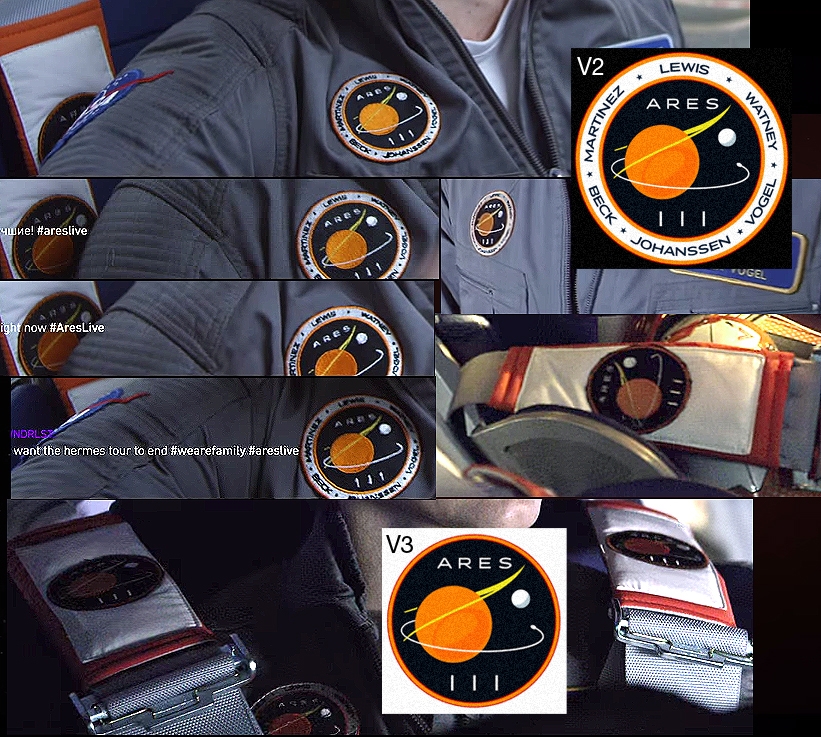 I also have a bonus V4 - Detailed printed patch version
This is very high resolution artwork, here is a sample section to give you an idea (and this isn't even at full res):

Big thanks goes out to
bend215
for his discovery of the original NASA seal on which I based my file and
Mike J.
. for posting the high-res press stills in the
Space Suit thread
:thumbsup
I'm looking into doing a couple different options including vinyl stickers an embroidered patch and possibly a neoprene backed dye-sub patch like the Weyland Megacorp patches I offered a few years ago for Prometheus:
I'll probably be offering these as some kind of set that includes 2-3 patches and 1-2 stickers.
I'm also including a high quality embroidered NASA patch that I've modified to match the screen used as close as possible!
*UPDATE - 7/14/15


The wings patch will be included with this set as well!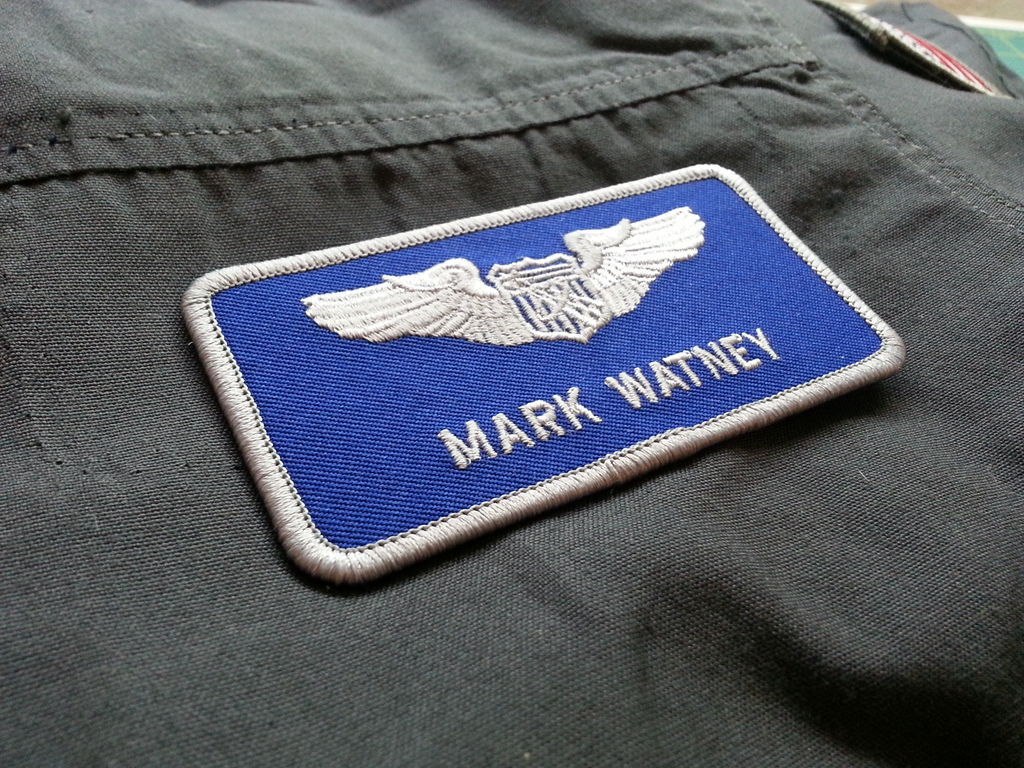 I'd like to be able to offer custom names on these, so you can go with the standard "MARK WATNEY", any other crew member's name or even your own name! I can also offer these with just a blank space where the name would go at a slightly discounted price.
Here is a flight jacket I added some patches to: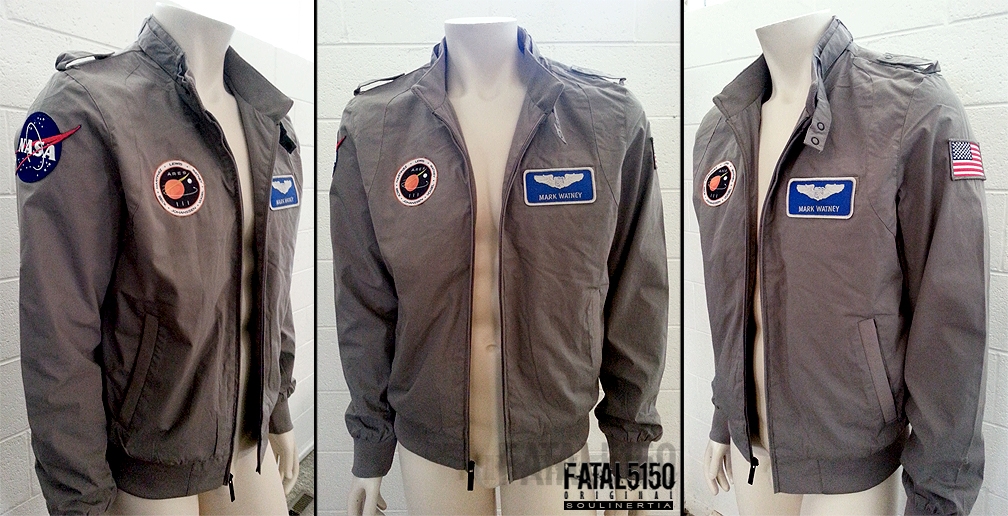 I might throw this up on ebay for auction.
Due to the interest received I'll be breaking this run up into batches of 25.
If your interested, post in this thread. :cheers
INTEREST LIST:

BATCH 1

paperfarm
enterprise0216
WBE
Tuckanator
3oin
Rajman1138
KhalDrogo
p51
unusualmidget
shadedurza
bend215
jedichase
Joker31
kitemare
sigspace
Panaflex
Jockey
breakfstmachine
thejakemoore
HowMuch
bearings
Ellimister
Lowbacca
mbmcfarland
donbert
BATCH 2
Dayereth
Bedon292
starbuc
kevincupp
Daniel Nelms
Master Tej
TK9336
Alonzo Fonzo
mcx786
bilboreilly
qwajman
mercuryapollo
Mystic5523
Aienan
mbmcfarland
Traveller255
BlkMesaHero
superhorus
FuseNova
breen2057
jontom
obiwanamati
hobosox
pandabearaaron
sctcarts
BATCH 3
JR33D3R
Rgsauve
ryguyrocks
BurnerTurner
Shrubpig
gchrisdean
battlehawk4
MaarekSteele
protonpack
YSoXiruious
throwmetheidol
DoctorKreiger
amlai
dlbracey
Browncoat11
Cerealius
Treeman
antila
ArsenioDev
Kalel76
Mr Mold Maker
rosweldrmr
Nostromo
slythrntimelord
asavage
BATCH 4
docx
Player2
sliuman
Entropy
SantaKlaus
Picard1138
andromeda
SenseiFetter
Stormshadow
James Short
Andreas Persson
aussieoc
Banzai88
MoviesColin
ACalamity
nealsherriff
Warmachine2000
MarcinPrzybys
foginsmoke
ShadeNinja
JoyMonkey
sain
radioactivebees
Andyb
Underworld54
BATCH 5
SamBell
TMacken
Freez89
SlyGuyTtjn
Esseth
moonyenoom
Na16Patman
N8icus
Astrobirder
KissyLipRaptor
Husker75
MrSinistar
davidhelms
RockIt
Arlington Beech
Owenator
adastra1
Jbar
Ashaman
WackZak
justin
MisterCroup
PyroDenny
Johnnyfl
Cervelo R3sl
BATCH 6
Timtastic
wholder

edzeez
jstubbs104
CptClownfish
SantinoCasas
Yodajammies
laurencejk
Beaver Man
Cervelo R3sl
technophobe
Samralex97
Yeats
mzman
geekdriver
Ronpur
JonnyT
cassius
agentjencosplay
Tom Sheldon
Aideon
Mr Bubbles
Alpha Earth

Cannikin
veektohr
BATCH 7
Last edited by a moderator: