So after watching the 1st season last year it was pretty set in my 9 year old son's head that he wanted to be Din for Halloween. So fast forward to late September and me starting late as usual. All armor is EVA with some XPS for his whistling birds and helmet details. The rest is thrift store finds, and cosplay junk drawer stuff. His mag charges are submersible LEDs off Amazon. Finished with minutes to spare, but never got to his blaster. His rifle was anemic, and I'll restart that and his blaster build this weekend so we can finish the darn thing. Need to remount fasteners for his pauldrons, and make some tiny adjustments here and there. Last pics are when it was already getting dark and I just put his signet on last night so I'll update with better pics this weekend.
Here are the build highlights:
This is the Punished Props template which I printed out at 90%. I ended up modifying the cheeks later on to be more accurate.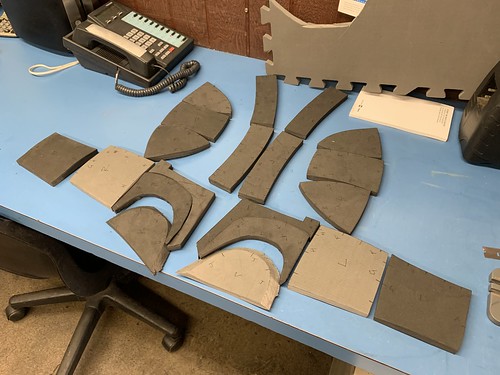 All the other pieces were sketched out or modeled directly off the kiddo.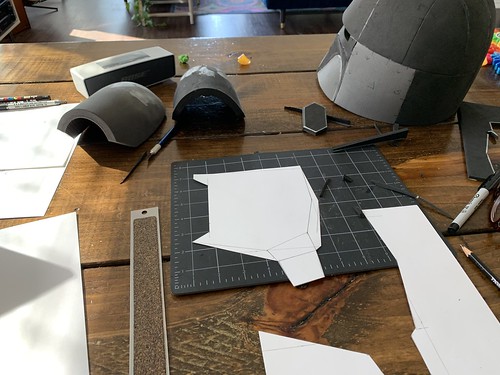 His first chest piece I was really proud of, but alas, it ended up being too big. I tried to size it down but had to just start over. His final smaller version wasn't as clean/sharp at the bottom corner bevels. Oh well. This is the first version.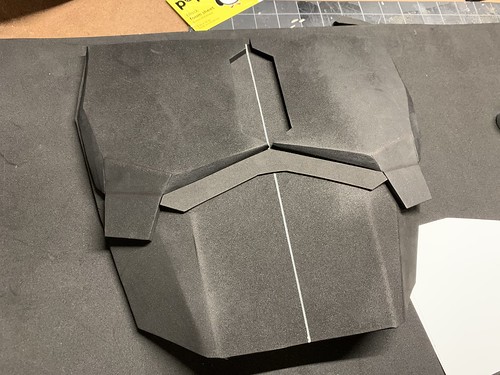 Also failed at his first pauldron attempt. Here's the start of the redo.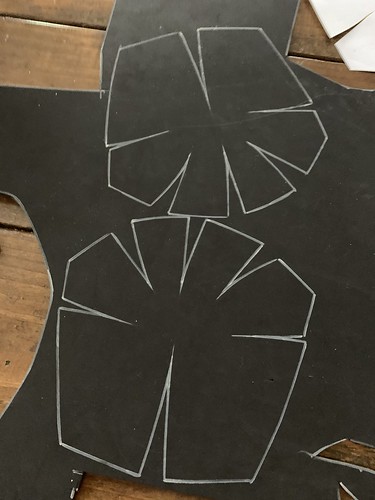 First and final versions.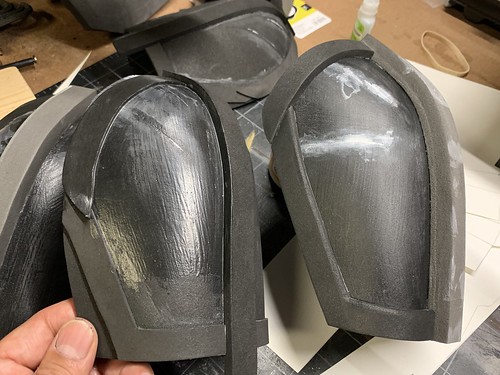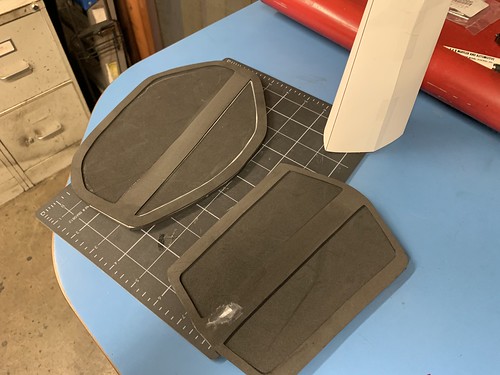 I ended up making 6 versions of the stupid whistling bird thing.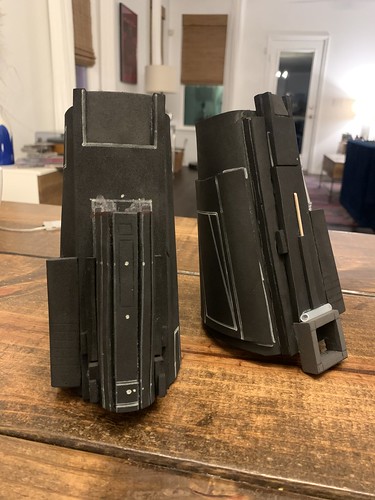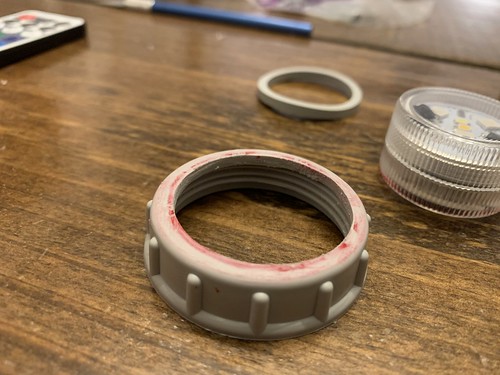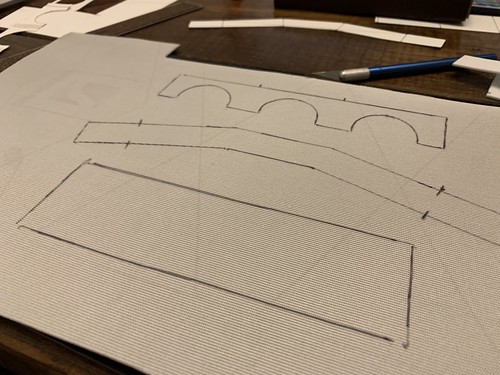 The more rigid pouch was backed with eva foam. I used light brown craft eva to back the synthetic marine vinyl to
give it a more leathery look. Also used a brown paint marker to hide the white backing of the vinyl wherever necessary.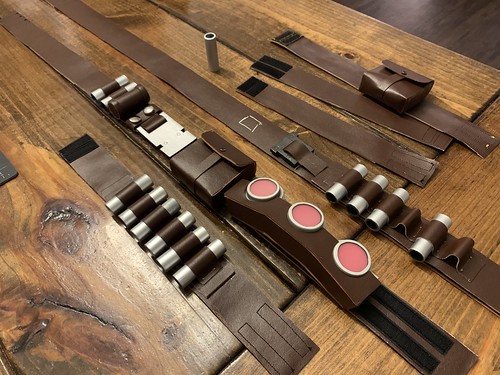 Last edited: