Sr Member
RPF PREMIUM MEMBER
Wanted to share the current obsessive personal project I'm working on. I – like just about the rest of the world – am totally a fan of "The Child" on THE MANDALORIAN. As a puppet builder, I decided I wanted to take on building a fully practical puppet and be as accurate to his look and size as possible. I'm making him initially as a "ragdoll" static prop, soft body construction, then I'll do a version that with either be tackled as a more traditional cable puppet, or possibly a fully remote operated animatronic. I'll update this as he progresses, but I wanted to share the beginnings of things –
I did initial head modeling from scratch in SculptGL to lay out the basics of his head shape, some symmetry, etc.
I exported that as an STL and printed the rough file on my Taz Mini.
From there I made a jacket mold from Smooth-on Body Double, and then used that mold to do a liquid Monster Clay pour.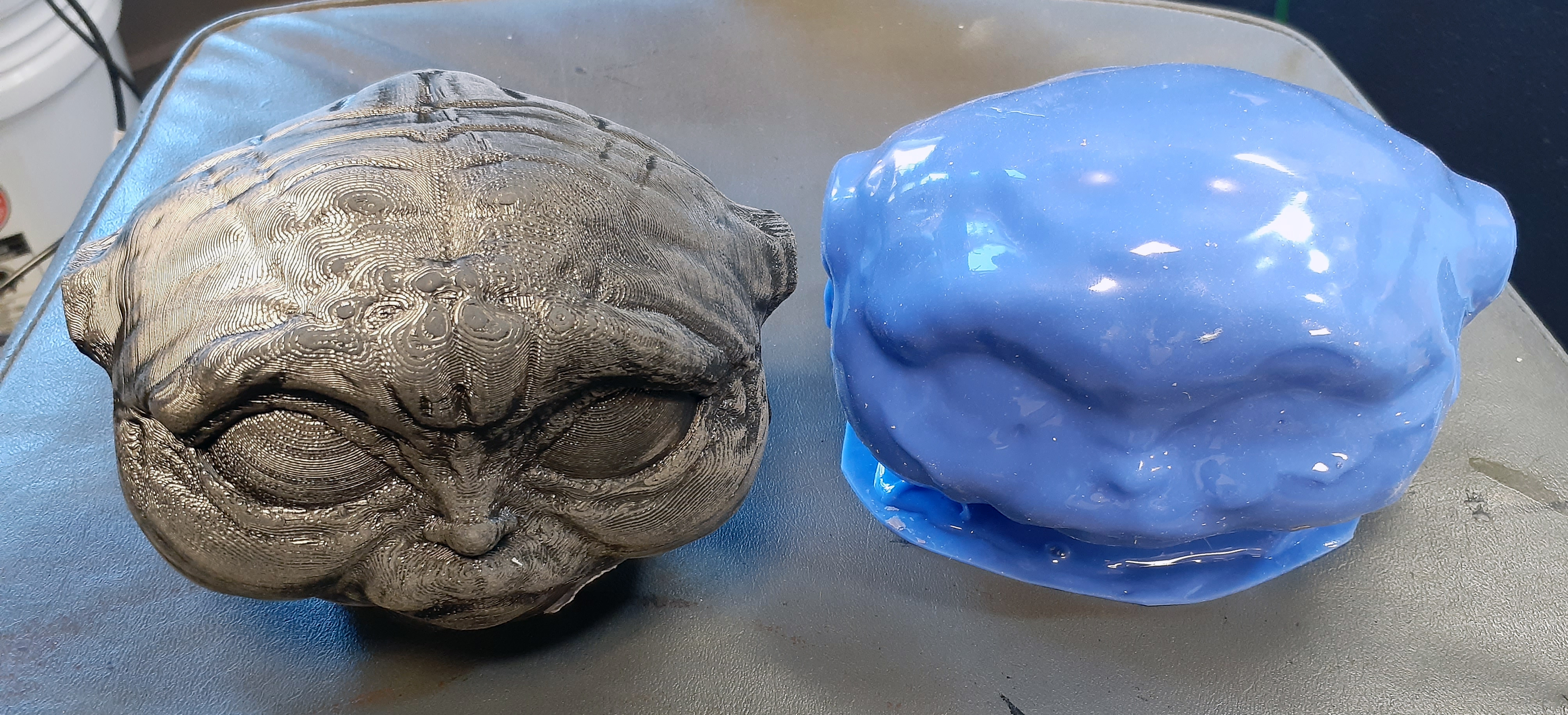 From there I moved into physically sculpting and refining.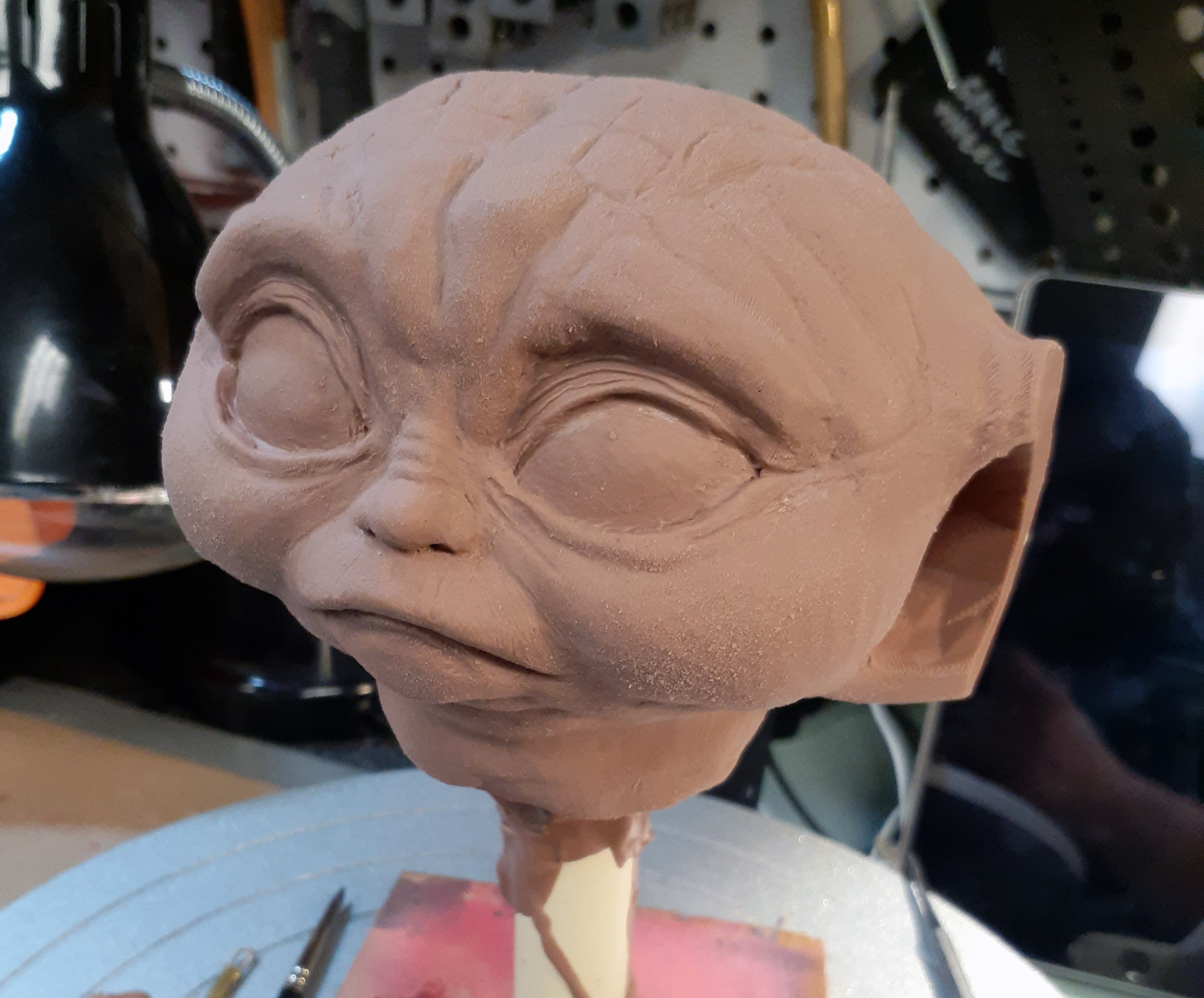 The ears were sculpted traditionally and initially my scaling was off, so I chopped them down.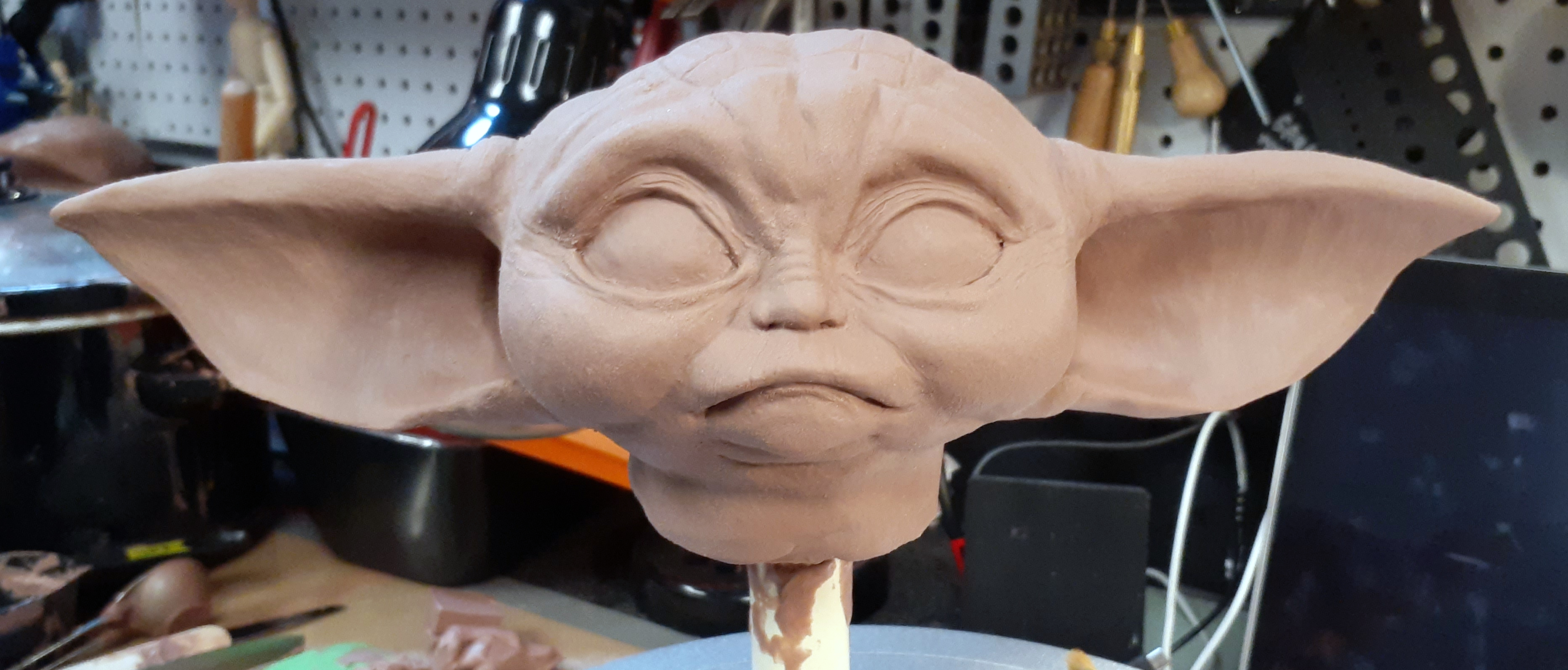 I also was so excited to get sculpting that I jumped the step of installing resin eye forms to sculpt around, so I decided to core out the initial sculpt areas – add the resin bucks – and resculpt to try and get a better approximation.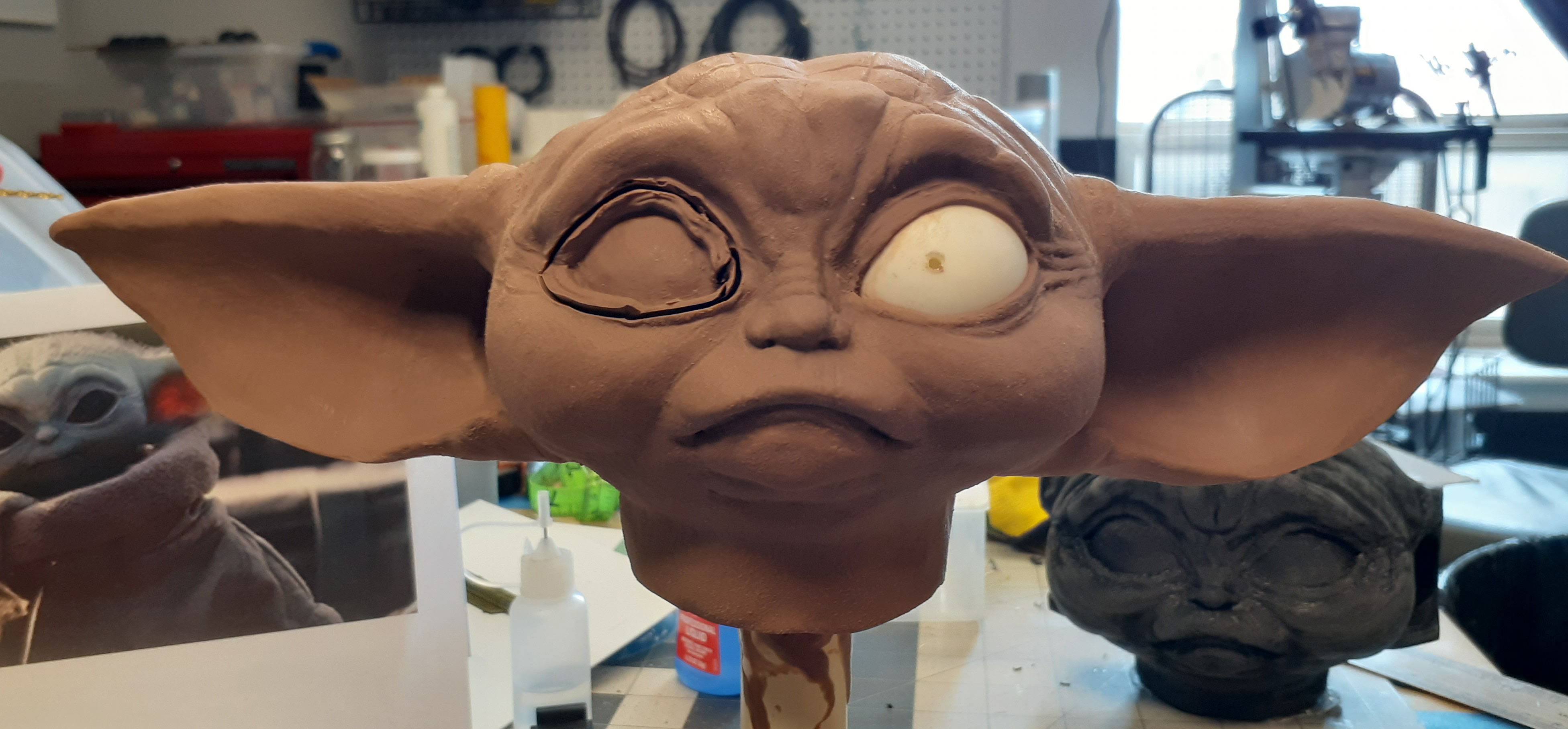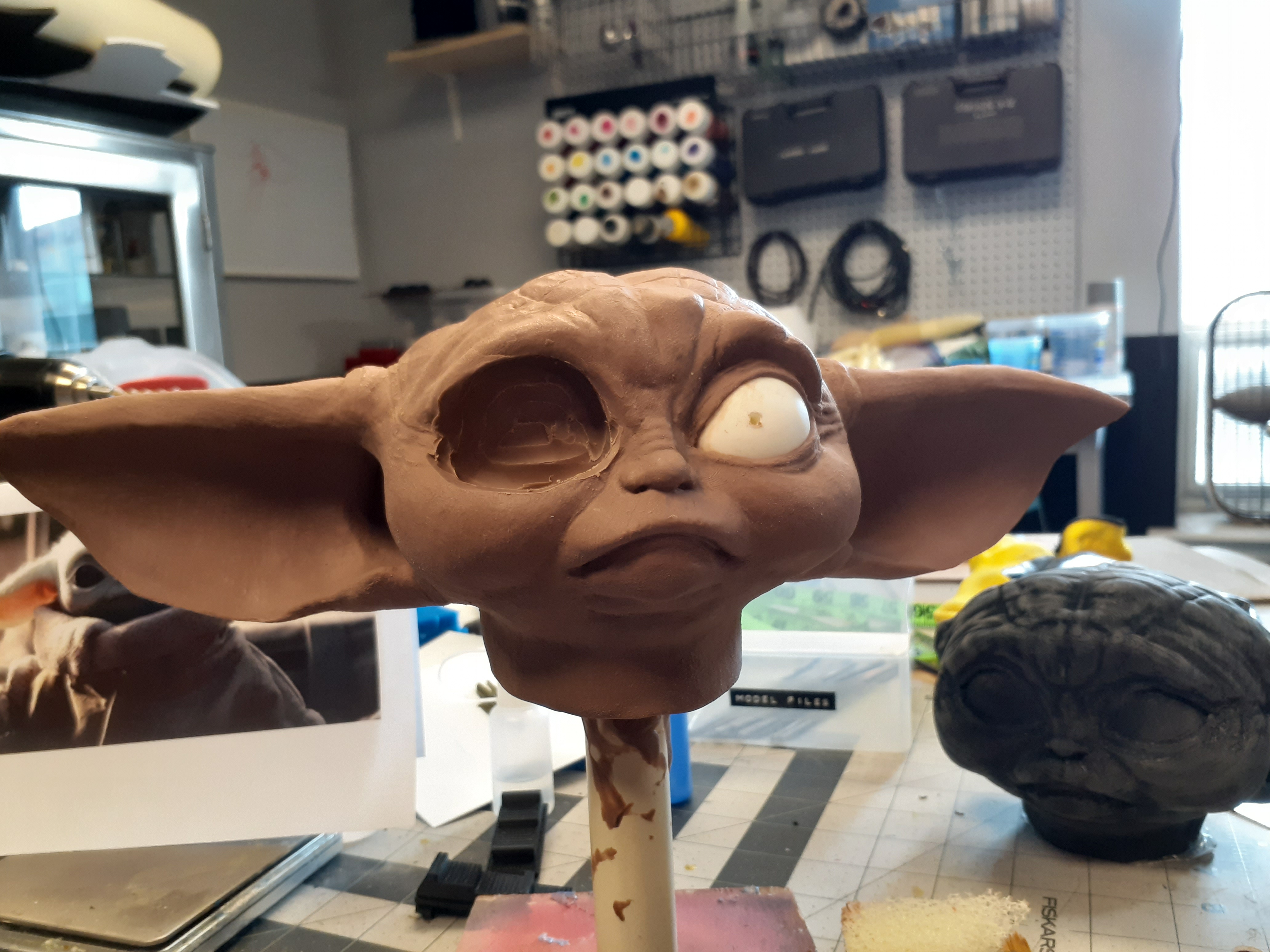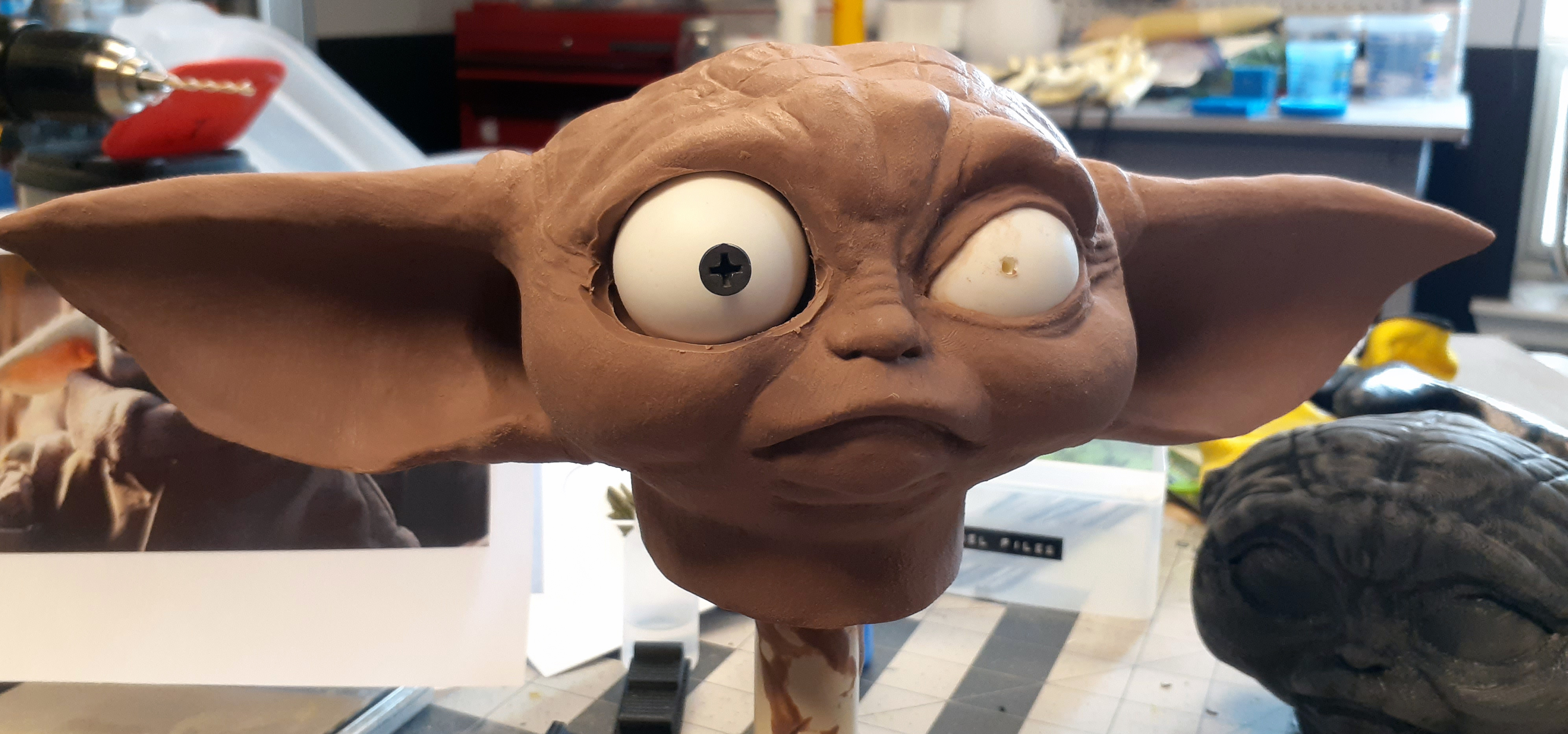 After texturing and what not, I painted the bucks just to make sure I was happy with the look. I think he's ready to mold now. I'll be separating the ears so that I can mold them independently from the head.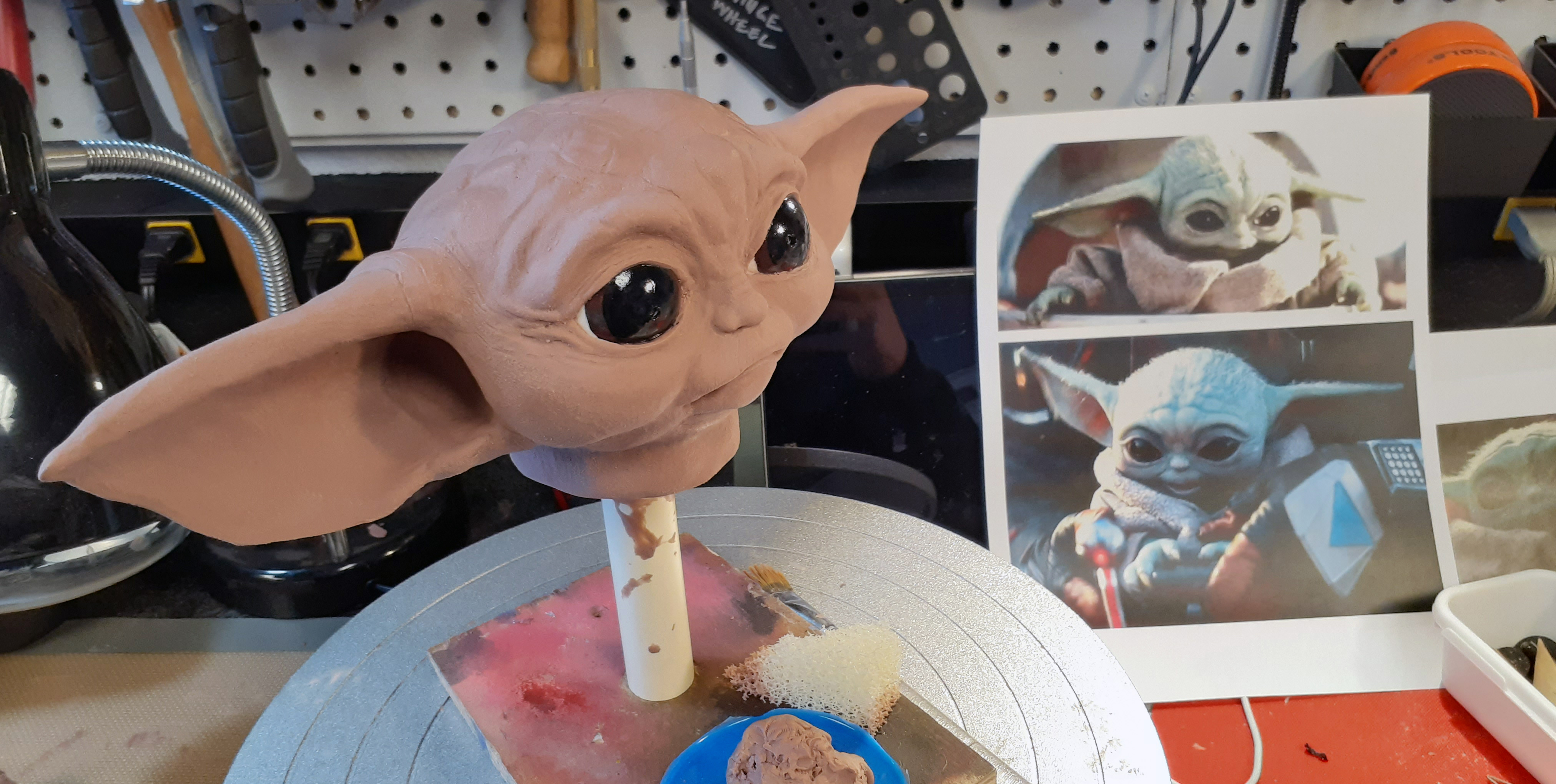 I also sculpted the hands/forearms, and have made indents for the nails, which I'll add using translucent Primo after the parts are run.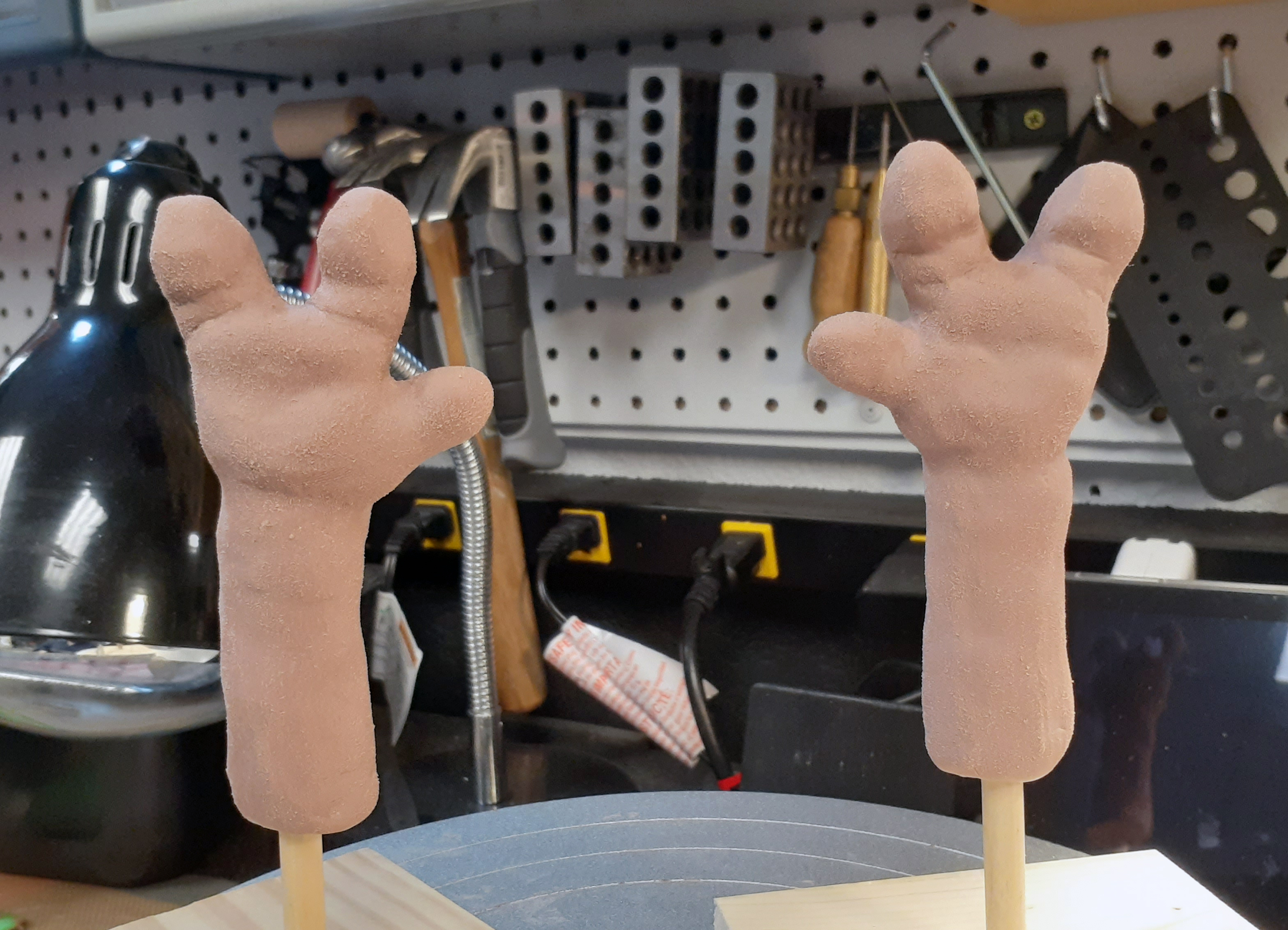 I'm going to be doing a 2-part urethane mold for the head so that I can cast his head, hands, and feet in silicon – FX Pro – tinted appropriately, with the head core backed in a soft polyfoam. I'm going the silicon route so I can capture that great ear translucency and overall look. He'll be painted with silicon paints as well, and I'll be doing epoxy eyes and hand punching every little hair on his head and ears using soft Yack belly fur. I still have to sculpt the feet and do soft fabrication for the body.
But he's off to a start!