I feel a little reluctant to post this. I've tried printing a few 3d prints of Star Wars items I like, but this is by far the largest and second most complex. The first being an in process Clone Trooper Helmet. I'm still pretty new at this.
Anyway, Im 3D printing The Mandalorian helmet. From a file by
robpauza
downloaded
@MyMiniFactory
. Printed in PLA. CA and epoxy bonding. Fiberglass reinforced inside. Bondo, sand, filler primer, sand, bondo, et c. You know the routine.
Here's where I'm at so far. I've been waiting to share, but can't anymore LOL.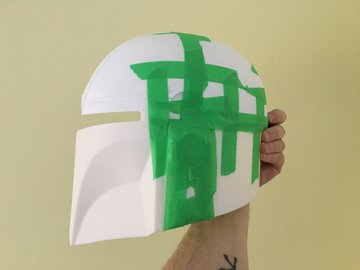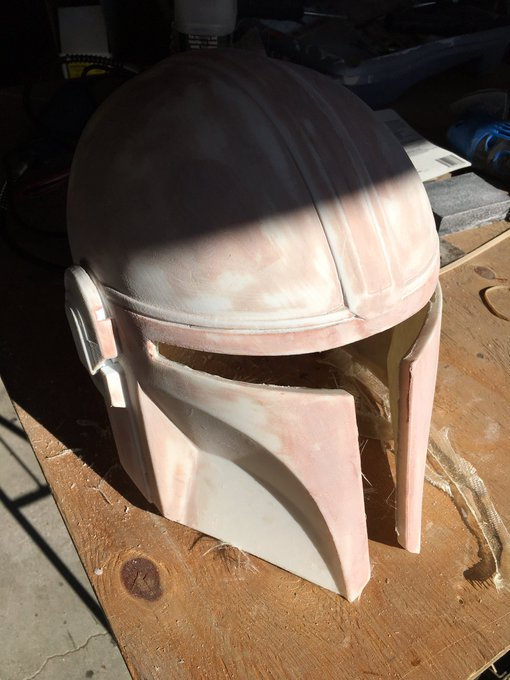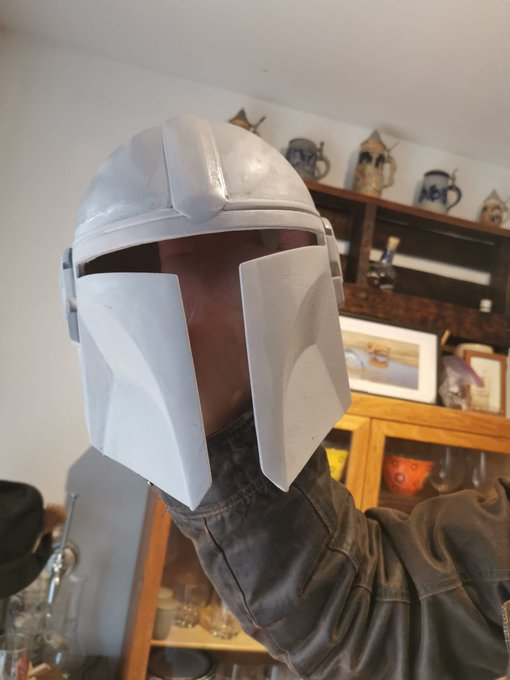 I've done some more filling and sanding and painting since that last photo. There's some detail's I'm trying to work out, like scribing some lines cleanly along the crest of the helmet.
I have the visor on it's way. And I am planning on using soccer padded head protection as an interior padding to secure to my head to keep it from bobbing around. Those are only $15 to $30 on amazon (in Canada).
One issue I had is getting the pieces to align perfectly when gluing. And a lesson learned, is to ALWAYS orientate mirrored pieces the same way, or risk slight issues in fitting them together AND use the same PLA brand if you run out... I've noticed differences between the two brands of white I've used in this build.