Sr Member
RPF PREMIUM MEMBER
My daughter is 3yo and loves all disney princess movies; one of her favourites is "The Little Mermaid". As an easter present, I whipped together the seashell from the movie that glows when the main character sings.
Adafruit has this project up on their site (
Ursula's Seashell Necklace
), it was a great introduction to their FLORA platform. I'm using the same device as a base for an arc reactor for my son. I had two huge problems with the project as-is though:
1) There is a big ass hole in the back of the finished product. This is going to a 3yo, I can't be having little fingers getting into LIPO batteries and feeding them to the dog.
2) No charge-thru-usb, have to manually disconnect the battery and charge it, then reconnect.
So to solve both problems at the same time, I just mirrored the "front" shell, and then printed two to make a sealed shell. Then I added an Adafruit mini lipo charging board to allow me to charge the onboard LIPO, finishing it off with a magnetic charging insert to seal the port and just general ease of charging.
Above photo show from left to right, the USB charging board, 350mah LIPO, and an off switch (mostly as a safety for charging), with the FLORA board sitting on top. Super tight fit, and I had to desolder the JST battery port from the FLORA and just solder right to the board because of height allowances.
Two halves all wired up before sealing it together. Microphone on the left, note I've added a hasty insulator on the back of the LED ring to separate it and the FLORA and prevent any shorts.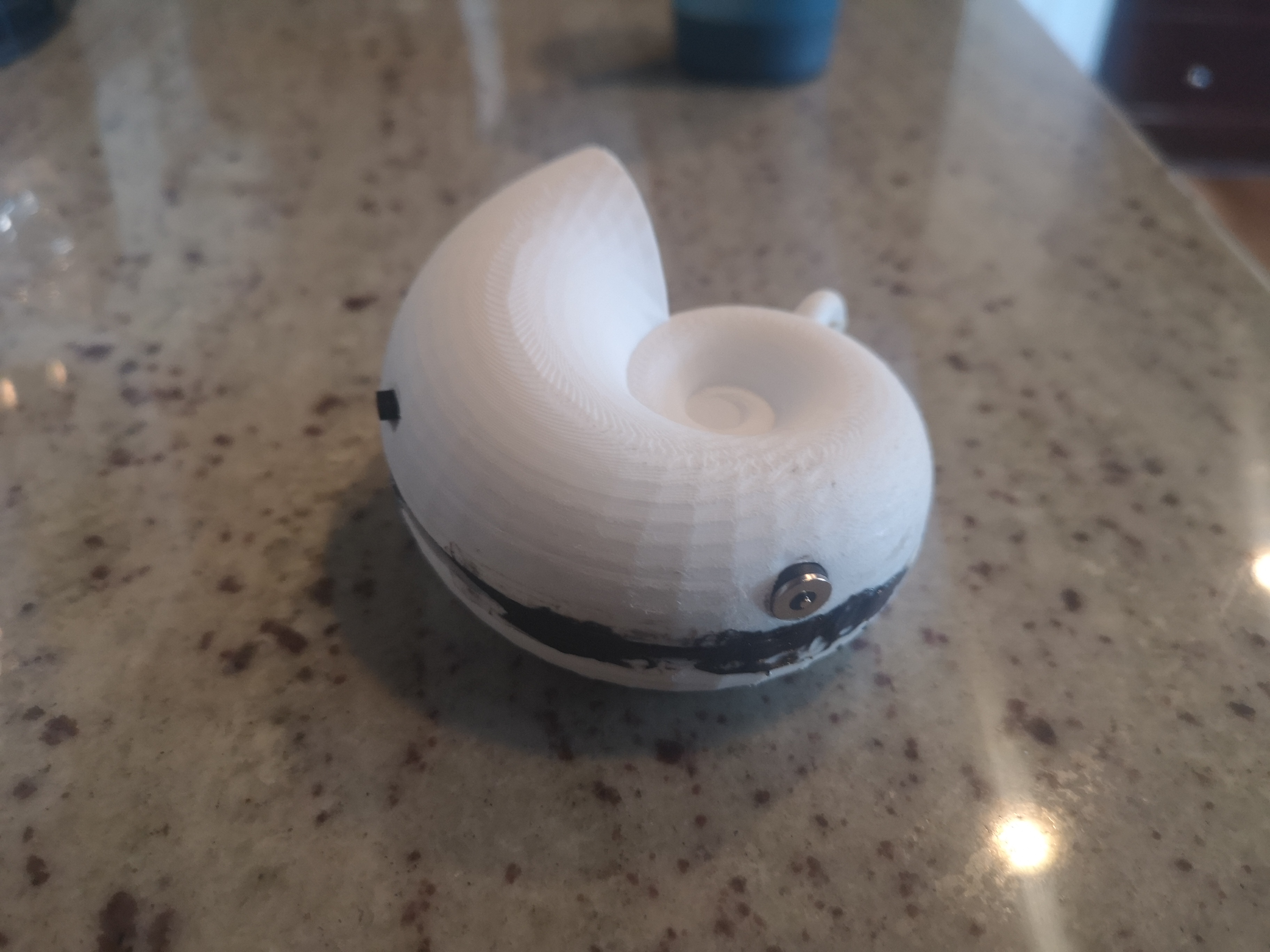 I used a length of filament and fused the halves together with a soldering iron, great solid connection and faster than epoxy. You can see the off switch and magnetic charging port here.
Of course, just gotta have some bondo and glazing putting involved to smooth it all out on the seam.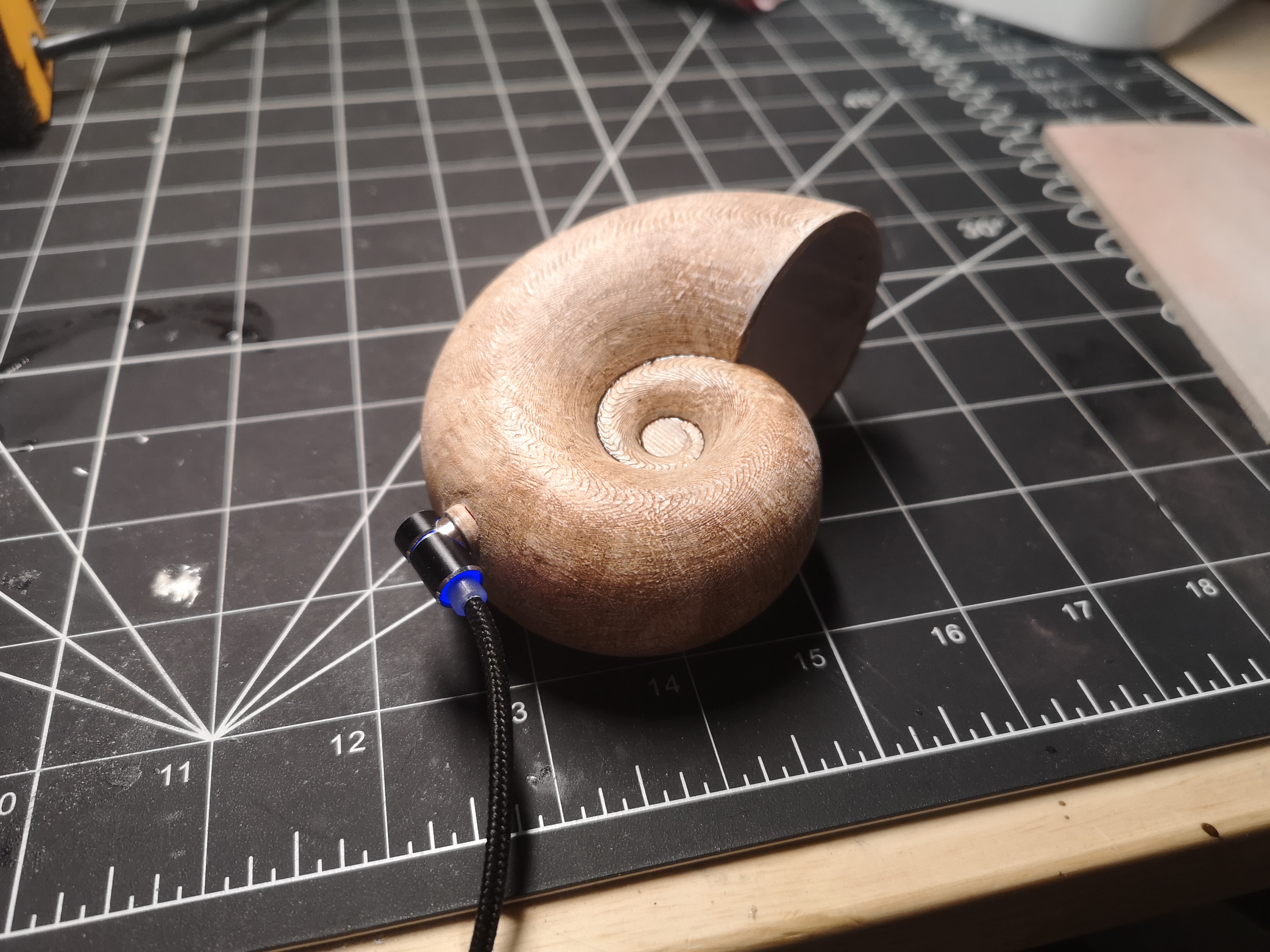 All painted up and charging.
And a shot of it illuminated when turned on and the microphone detects sound.
It's just getting a coat of gloss clear and I'll add a necklace to it and voila! It was a fun few day build and a reminder for me not all "replica props" need to be super serious StarTrek/StarWars/Expanse etc.....