I'd like to start off with many thanks to the folks here on the Lair that make and build the costumes and accessories, and put up the huntorials; they have been an inspiration to me
This suit is from an earlier time in my character's life, when she was just starting out as an Arbitrator/ bounty hunter....
its based on the generic AVP style.
I started off with the ducktape dummy to do the skin, its even better than a dress form, you get your exact shape plus extra to allow for shrinkage due to latexing.
Saran wrap goes on first, then the tape.
Strips lengthwise, then some crosswise seemed best.
To get out, have somebody cut down the front to the groin and then down each inseam.
Retape and stuff... I used shop towels from Home Depot.... a lot of shop towels.
I started from the ankles, went up to the waist, having slotted the back.
Then stuff from the wrists to the armpits.
Lastly, stuff the torso and close that slot.
Do a slot in front and stuff the bust, and retape.
Thing is, its heavy... so I had to figure how to get it to stand up for test-fitting.
Hubby came up with the idea of hanging it from a big hook, a woven strap goes around the whole thing, down the front, under the crotch, and up the back again.
I got some snyder AVP armor & bio plus netgun & blade ruffkin gaunts (many thanks to zubat) neckring (thanks to suicidalraider) loose shoulder bells and bicep flaps (thanks to mannowar) wristcomputer & blade ruffkin gaunts (thanks to seahunterr) snyder feet (thanks to mannowar again)
Here is the front, no head, gaunts, accessories, or hands, this was the first test fitting for the armor...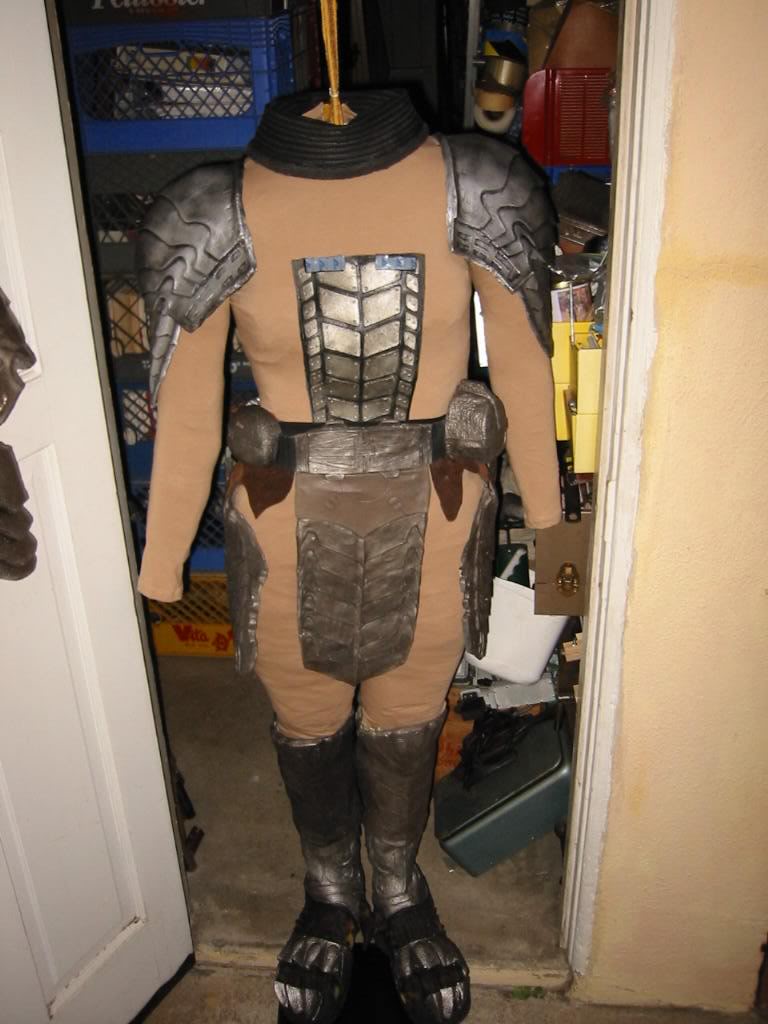 the back:
with loose shoulder and bicep armor; torso is next to it for size reference: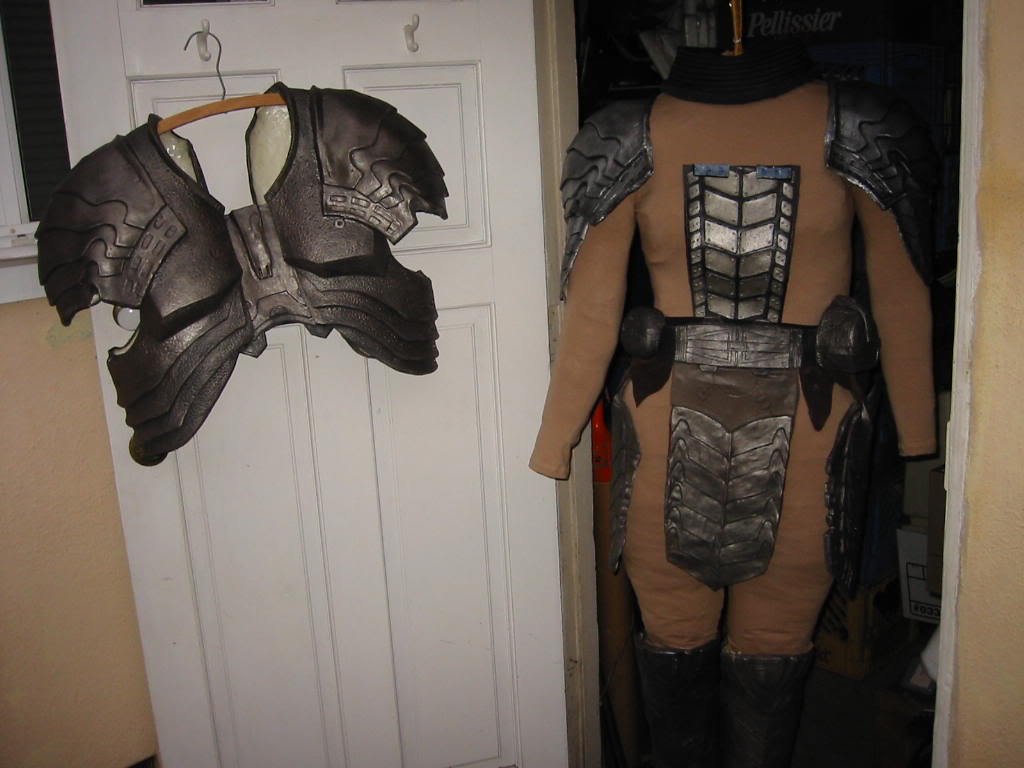 More to come
---
Ei'luj