First of all sorry for my English because I'm hungarian
The first what must to know about my predator costume that this is an OC character what I made. She is a human not a predator but I drew her in a yautja form and I decided that I must to do it.
I never made something like that so this is my first costume
In Hungary there are no one who created predator costume and It's sad because I want to meet with predators at Holdfénycon's (=this is the name of the hungarian comic con).
This is the place where I work.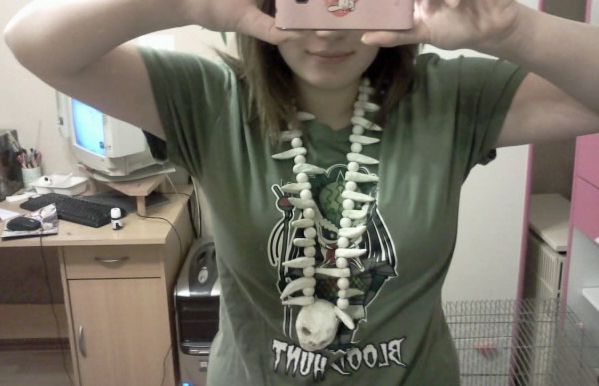 This is the sketch version of the real size head. I made it because when I work on the real size version I can see the details on the mini version.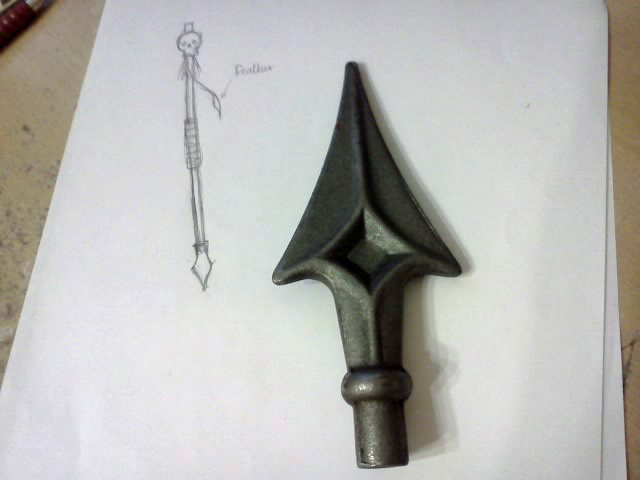 It's will be a circle plastic (don't know that this is the right words for it). Tomorrow I finished the front of the face and next time I will finish the back of the head. Forasmuch this is a circle plastic I can't do the back of the head this is why it's now looks like a little bit weird. For example the face wouldn't be such longish and the forehead will be more like a predator forehead, not round like now.
And now the accessories!

This skull will be on the dart / spear. I didn't want to do it like a human skull that's why it's looks like that but I will fix it's teeth and I will add some blood on it.

This is the spear nib (hopes this is the good word). On the paper I drew the sketch about the dart. The little thing on the dart is a feather but I couldn't drew it realistic... sorry xD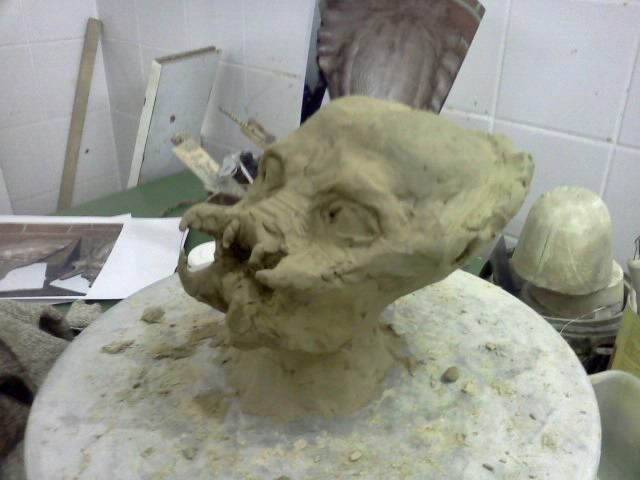 This is the necklace's adornments. The fangs are made of clay. Annndd...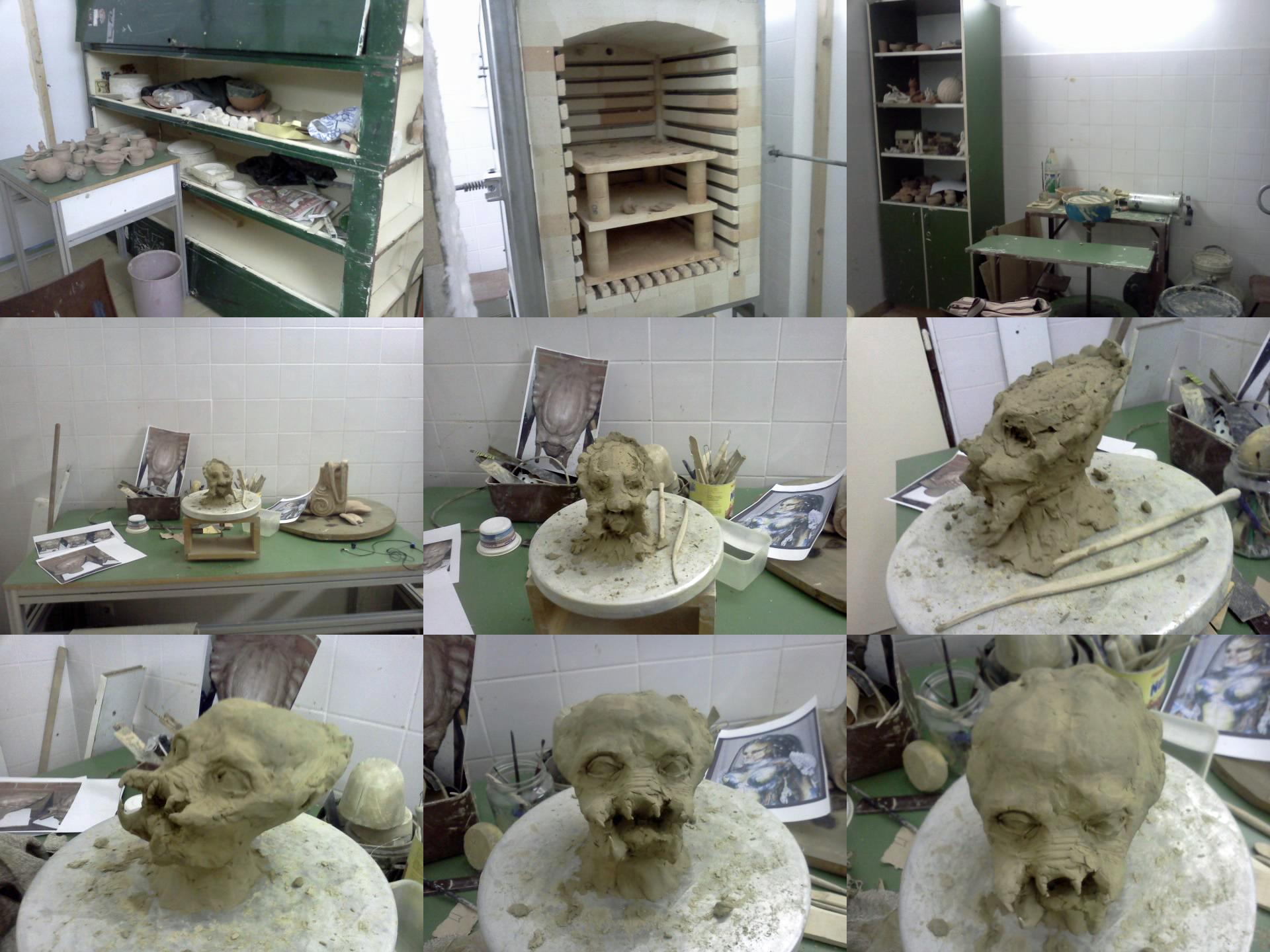 ... it's finished today!
Hopes you understood my bad English. I'm really excited about how will be this looks like if I finish it
Updates and pictures will come!
Last edited by a moderator: