Hi Guys,
it´s been a while since posting something here but finally I found time to work on a prop and finish something, that is worth showing here.
I built the dwarven sword Thorin uses before he gets Orcrist. It is built completely from plywood, that got glued together to form the grip and then carved mostly by hand. On the really fine details i used a dremel. finished the whole thing with acrylic paint. So I guess enough talking, time for some pictures!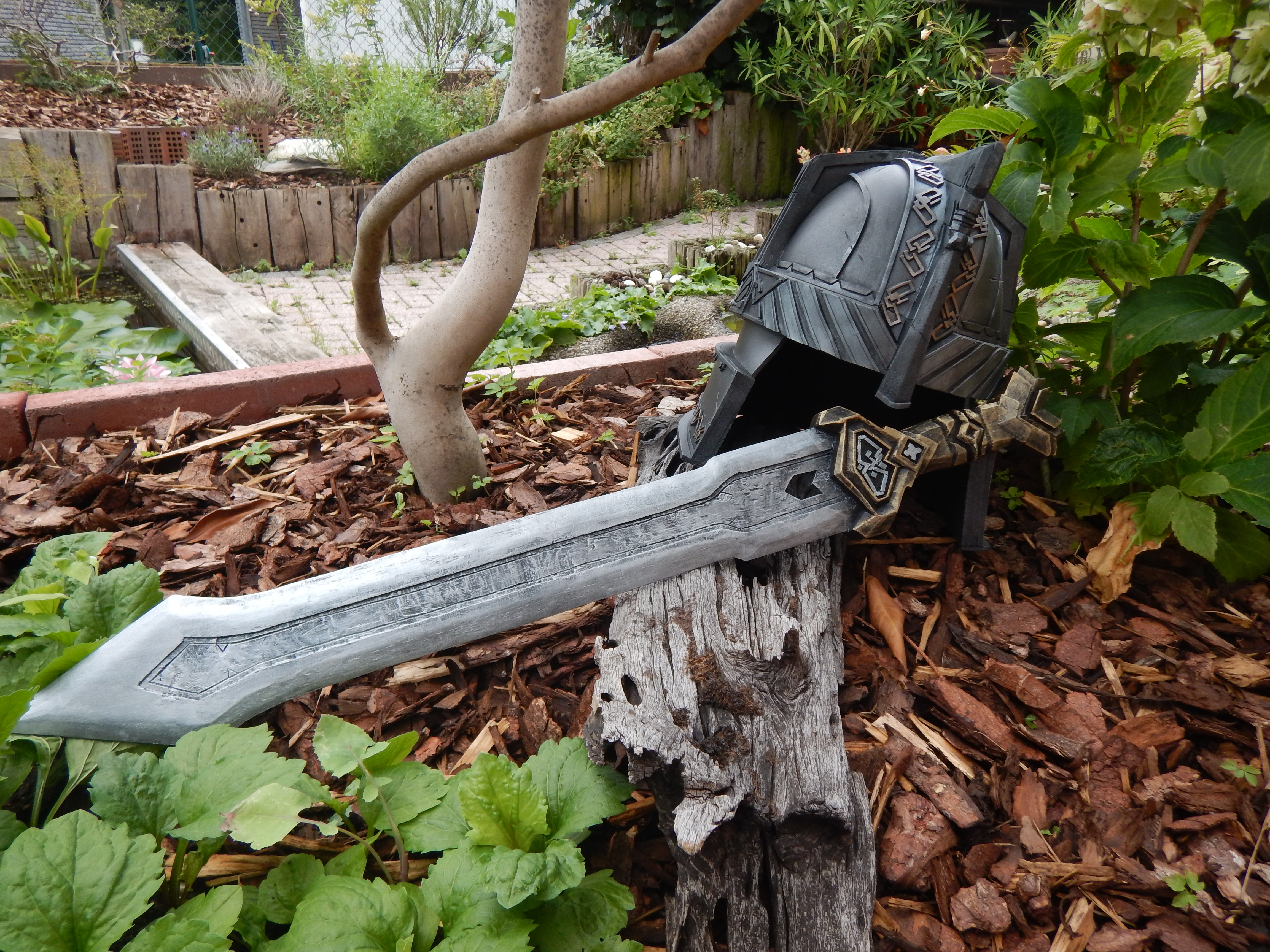 Details on the grip
And a side view of the grip
It is not a perfect replica, the knotwork in the middle of the handle is not exactly matching and the details on the ends of the horns is not perfect, but for hanging it on the wall I like it very much.
If somebody wants to check out more details on the build, i uploaded a video of it on youtube:
If you want to know more details about the sword let me know. If you have any questions I am happy to answer them.
Thanks for taking a look, have a great day!