So some friends of mine were able to extract the Episode 7 Stormtrooper model from the Star Wars App. It's fairly HD and very accurate. Credit goes to Corra Ashu and PepMaster for the extraction, I'm just posting it on here.
Check it out:
http://www.mediafire.com/download/9hvkq43kwnwd99d/EP7ST.rar
Anyone want to try their hands at unfolding it? I'm currently unfolding the helmet for foam/cardboard, but I know some people will want it for paper!
They also have the blaster but it is way too HD for unfolding, unless there is some unfolding guru out there.
Here's a 3D print-worthy file:
http://www.thingiverse.com/thing:922236
And here's a possibly pep appropriate one:
https://www.mediafire.com/?7drs35np68sogdm
Here's a pic of the helmet
And here are the foam files! Not included are the Helmet (I will add it separately soon) and the belt pouches (easier to freehand).
http://www.4shared.com/zip/2OFW-qg6ce/EP7ST_Foam_PepMaster.html?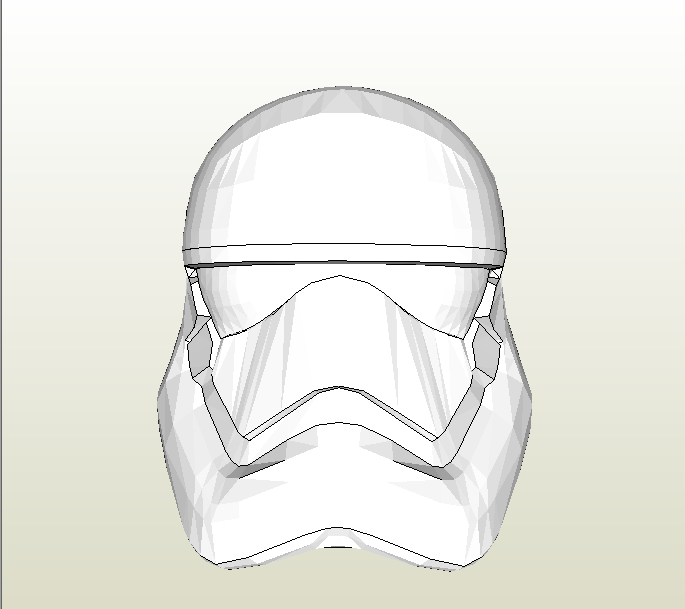 Last edited by a moderator: