Sr Member
RPF PREMIUM MEMBER
Hi all,
I've wanted this piece since I saw the movie for the first time many, many years back and with the help of Reelprops, we were able to get it commissioned to be designed for 3D printing several years ago. However, certain circumstances happened that made me unable to get it completed as a 1:6 scale piece.
However, my friend just recently purchased a large SLA 3D printer and needed some income since he is out of work at the moment, so I am having him print me a 1:6 scale for my personal collection.
I also wanted a smaller scale telepod to display or possibly two as a diorama piece and eventually sculpt a Brundlefly to go with it down the road. (Of course the port window on the second telepod will be switched to the opposite side)
I'm trying to gauge if there is any one else interested in this printed as one full piece @ this smaller scale at around 1:18 scale @ 4.75" or even scaled up to 5.5".
The "glass" for the door will be printed solid (no detailed interior), to cut down the need to print separate pieces.
We may consider also doing ones with separate door sections for an additional cost.
Here's a sample at 1.75" tall that was printed through shapeways several years ago which shows how much SLA printing picks up all the details even with those older printers back then.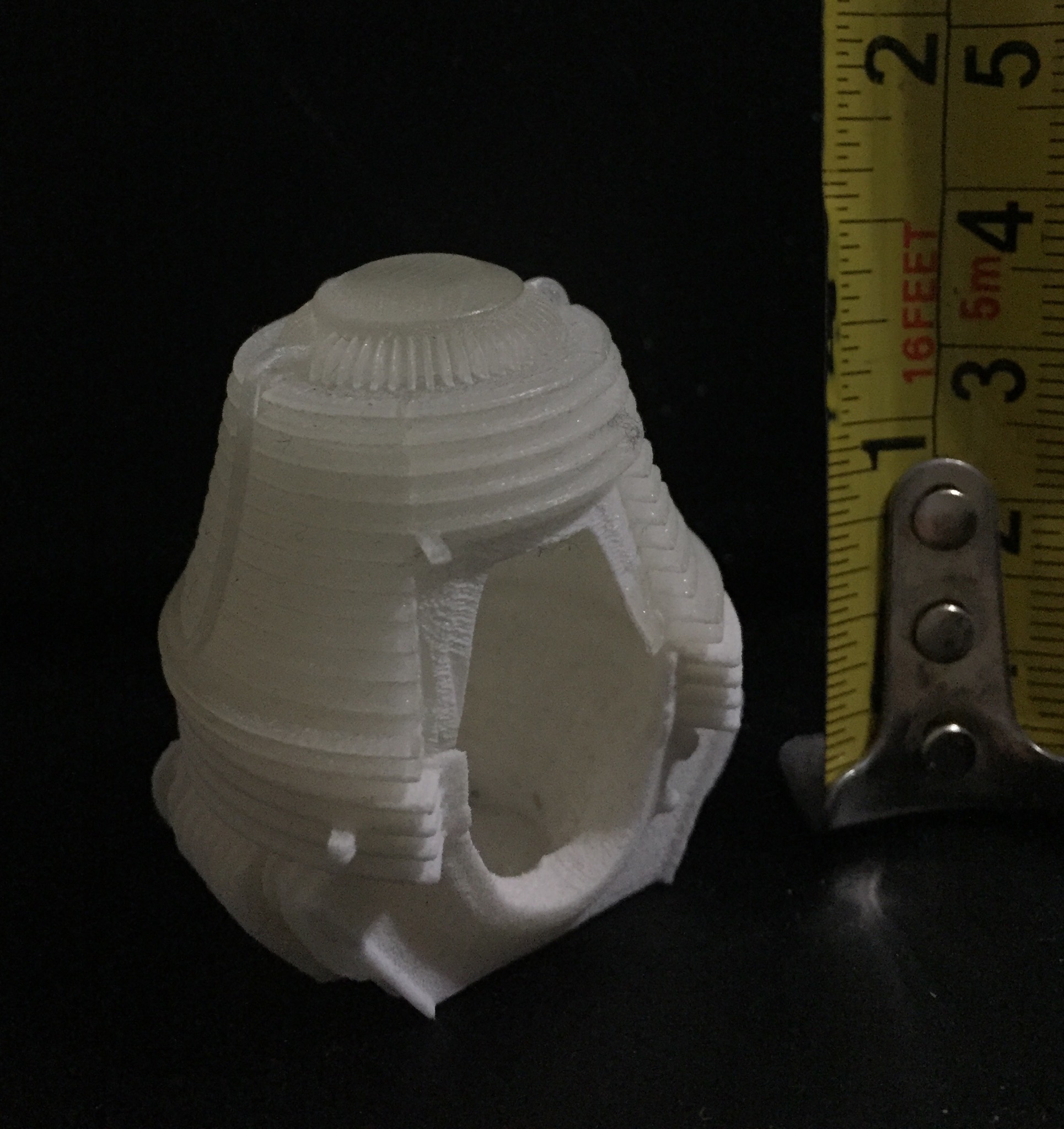 For one full SLA print, unpainted, at either 4.75" or 5.5" at this time may run roughly $80 -$90 plus shipping
If more than 12 are interested, we may be able to lower the price a bit more.
Please post if you would be interested in getting this in your collection.
-Ely
Last edited: