Sr Member
RPF PREMIUM MEMBER
I'm working on a paper about The Fifth Element for a conference exploring the reception of ancient Egypt in Sci-Fi, which looks at how Egypt is represented and recreated in the film. Surprisingly it's not a topic which I can find has had much/any discussion, and the closest I could find are some inaccurate replicas of some of the hieroglyphic inscriptions - so I thought I would start a new research thread!
I've been looking at the opening scene, with the archaeologist trying to decipher the hieroglyphs in the temple. This interior set was created at Pinewood, and has three different areas; a colonnade, a large wall with hieroglyphic inscriptions, and the internal chamber. I would love to know what happened to the set once filming wrapped, unlike Stargate or The Mummy I haven't seen any of the sets come up for auction.
Colonade
This is one of the opening shots of the film, where you can see the columns the best:
It's taken a bit of hunting, but this part of the set is based very heavily on the columns of the Hypostyle Hall at Karnak temple (as seen in James Bond The Spy Who Loved Me). Here are some good references I've found:
Hieroglyphic Wall
This is the section we see the professor studying. I have a lot of work to do here to try to track down the sources, the wall is very complicated and you never get a good shot of it all in sharp focus. There are some pictures of inaccurate replicas of some of the panels but I've not been able to find an accurate replica (or even thread on here discussing it), so I will have to start from scratch and make my own diagram. I'll post that up here when it's ready.
Here's a shot of the whole wall:
Internal Chamber
Interestingly the architecture changes here and the walls have very Star Wars/Blade Runner style motifs: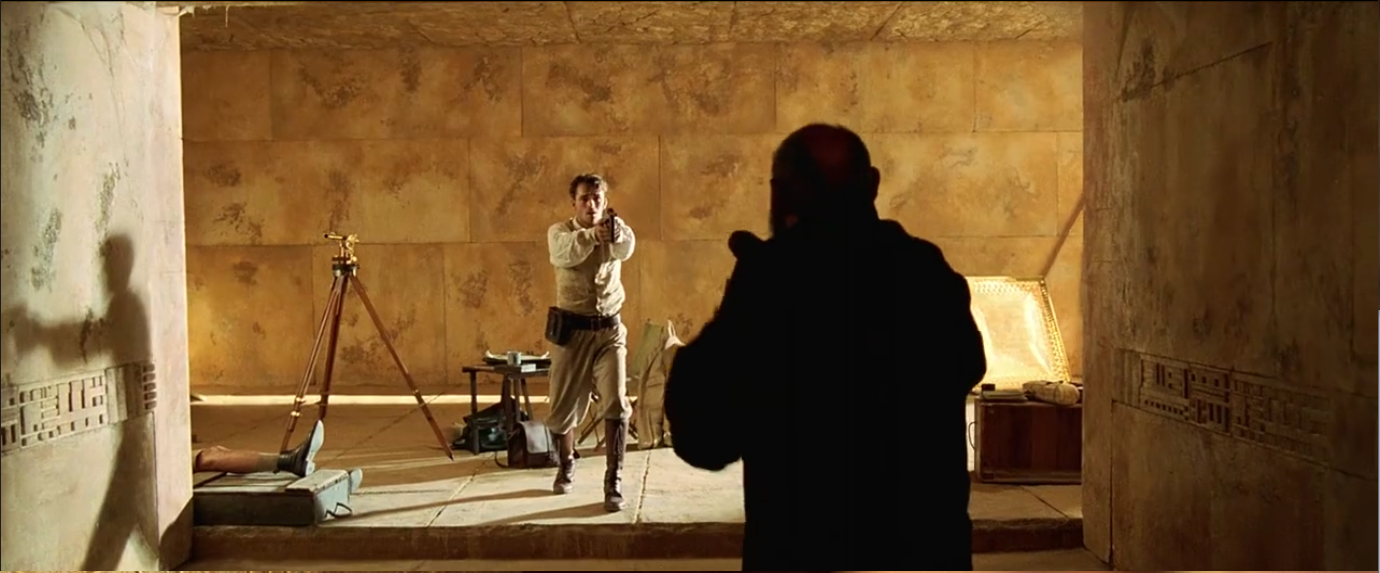 There are also some niches with almost Chinese looking horses in them, seen here on the right:
More details and discussion to follow!