Sr Member
RPF PREMIUM MEMBER
Oy beratnas!
I've decided to do a generic Belter costume from The Expanse for Halloween 2021. As opposed to my Apollo A7L suit for last Halloween (
Apollo A7L Moon Suit
), which was all scratch built this build will be a good mix of found parts, 3D printing, and sewing to complete it.
I want to acknowledge the great folks over on the Expanse Cosplay group on FB (
Facebook Groups
), where you can find a lot of files (STLs, graphics etc) that one needs for a build like this, as well as a good wealth of friendly expertise.
So onto it! First bit to do is the Chinese TK-1 high altitude helmet.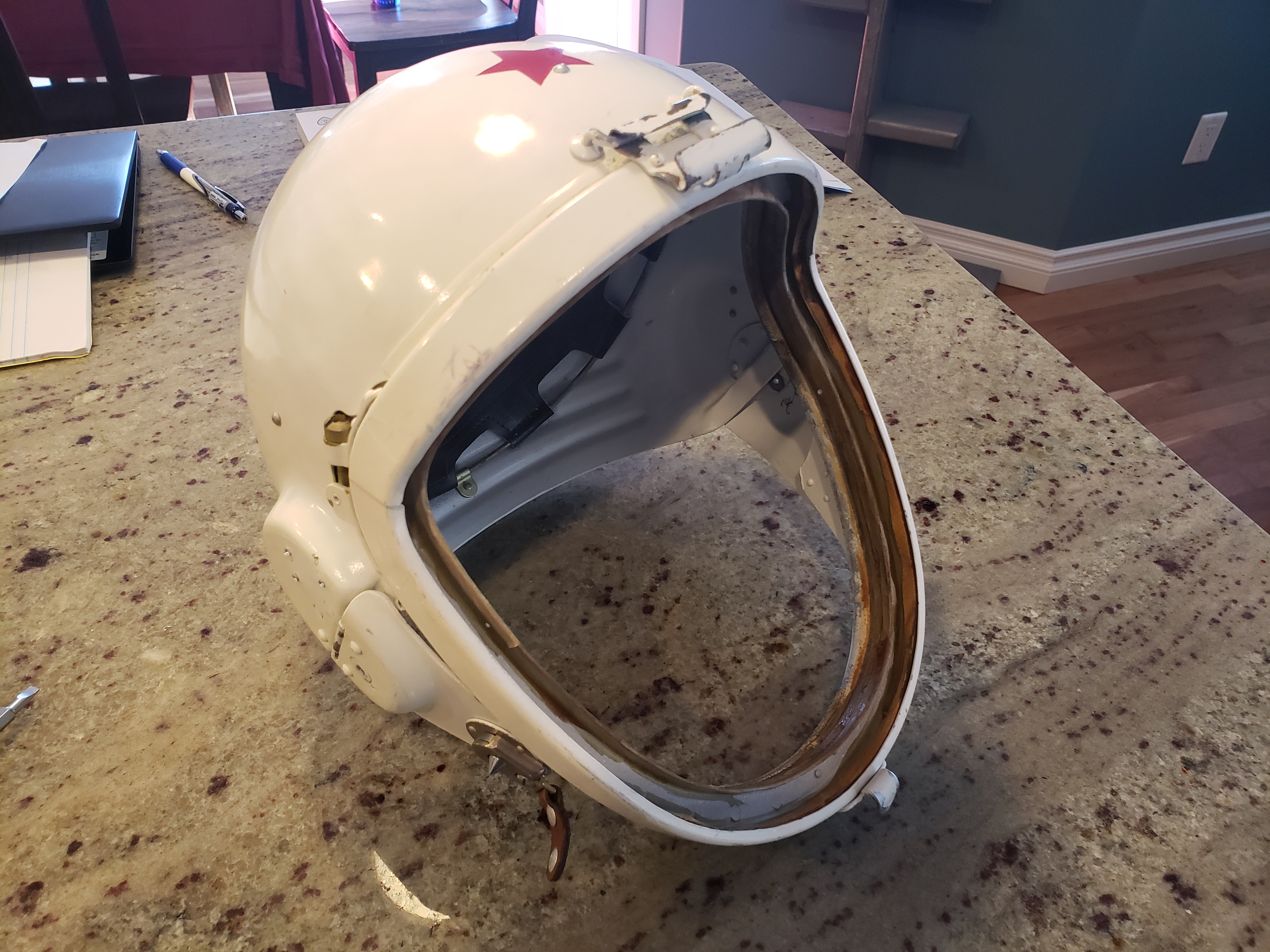 Here is a photo of mine mostly stripped of components. A fair bit of grunt work, keeping in mind the paint is lead based!
First component to be refinished was the inner mid faceplate. In the previous photo you'll notice that it was a lovely brown colour due to all the sealing wrap used on it. After stripping that off, leaving the part in coke overnight and a light sanding it was hit with a blast of aerosol graphite powder spray and buffed to give it a blackened (but worn) appearance. The outer two parts of this subassembly are getting a final coat of orange paint in the garage right now, more to follow.