The Discovery phaser is definitely a favorite of mine, especially considering all the thought that went into bringing in elements from previously used Federation phaser designs.
It is a brilliant Frankenstein of almost all (the cool) Star Trek Phasers rolled into one. (I was never a fan of any TNG props)
Using a slightly less pronounced humpback profile and gold accents of the kelvin phaser, the over all look, especially in the top body and P1 is reminiscent of the Classic TOS phaser but everything is much more beefy.
The side knob, P1 Release, 10 turn knob and rear cooling fins all come from the classic TOS phaser.
Throw in a removable P1 with rising site and rolling thumb wheel controls and add in the ratcheting, multi barrel nozzle from the Cage laser.
The rear palm swell in the grip resembles the movie Assault Phaser with a removable power cell, blended with a touch of Enterprise phase pistol handle. The Star Fleet Emblem on the rising hood comes from the Kelvin Communicator.
The color scheme is unique and cool, and the combination of colors work well together.
The communicator is pretty cool too, it uses the large size of the cage communicator and it mixes in the TOS communicator design and looks with the Wrath of Khan movie communicator and a touch of Enterprise communicator display screen.
I love how they use all the cool design features but still make them look less futuristic than the original phaser and communicator from the 60's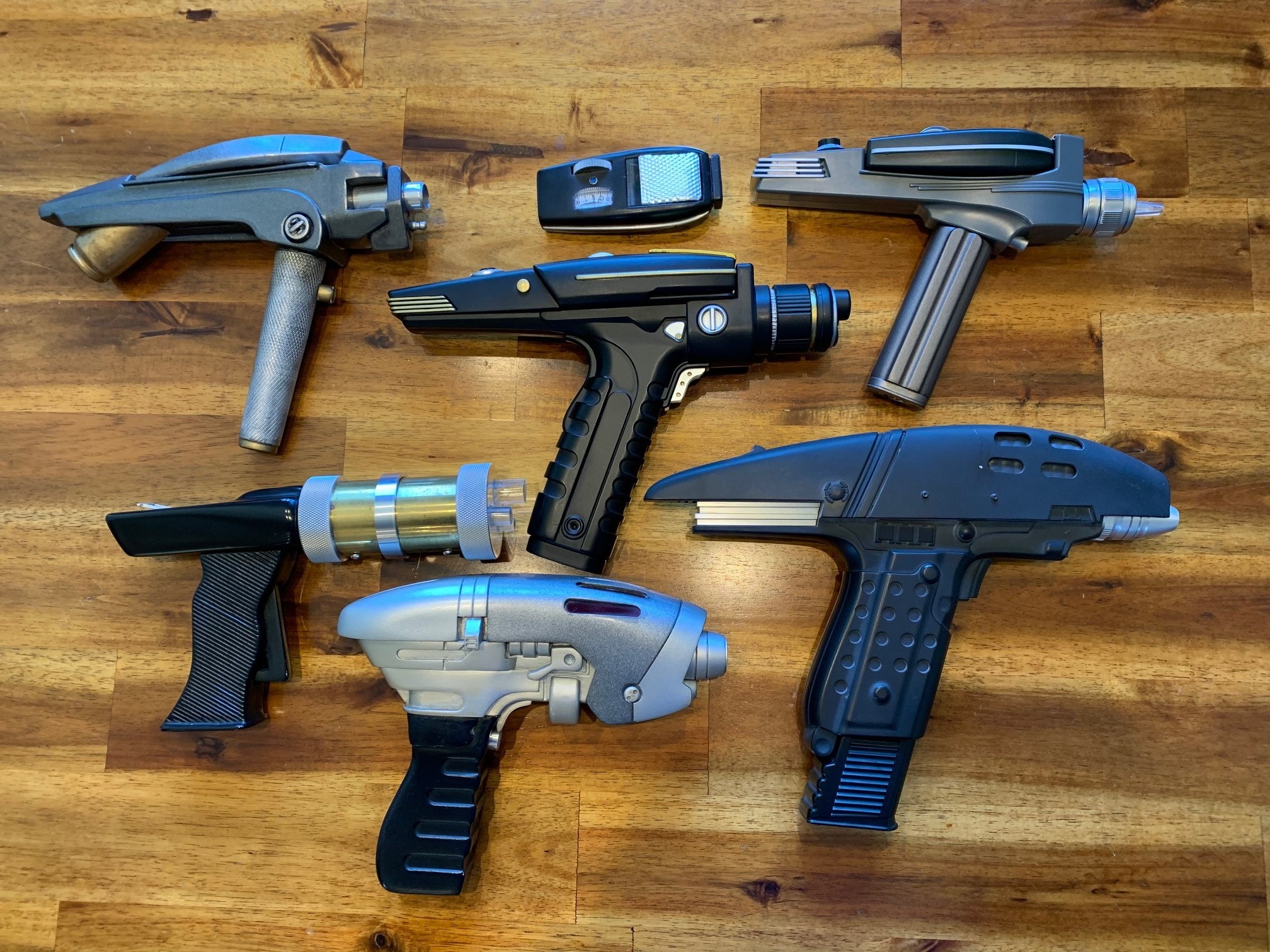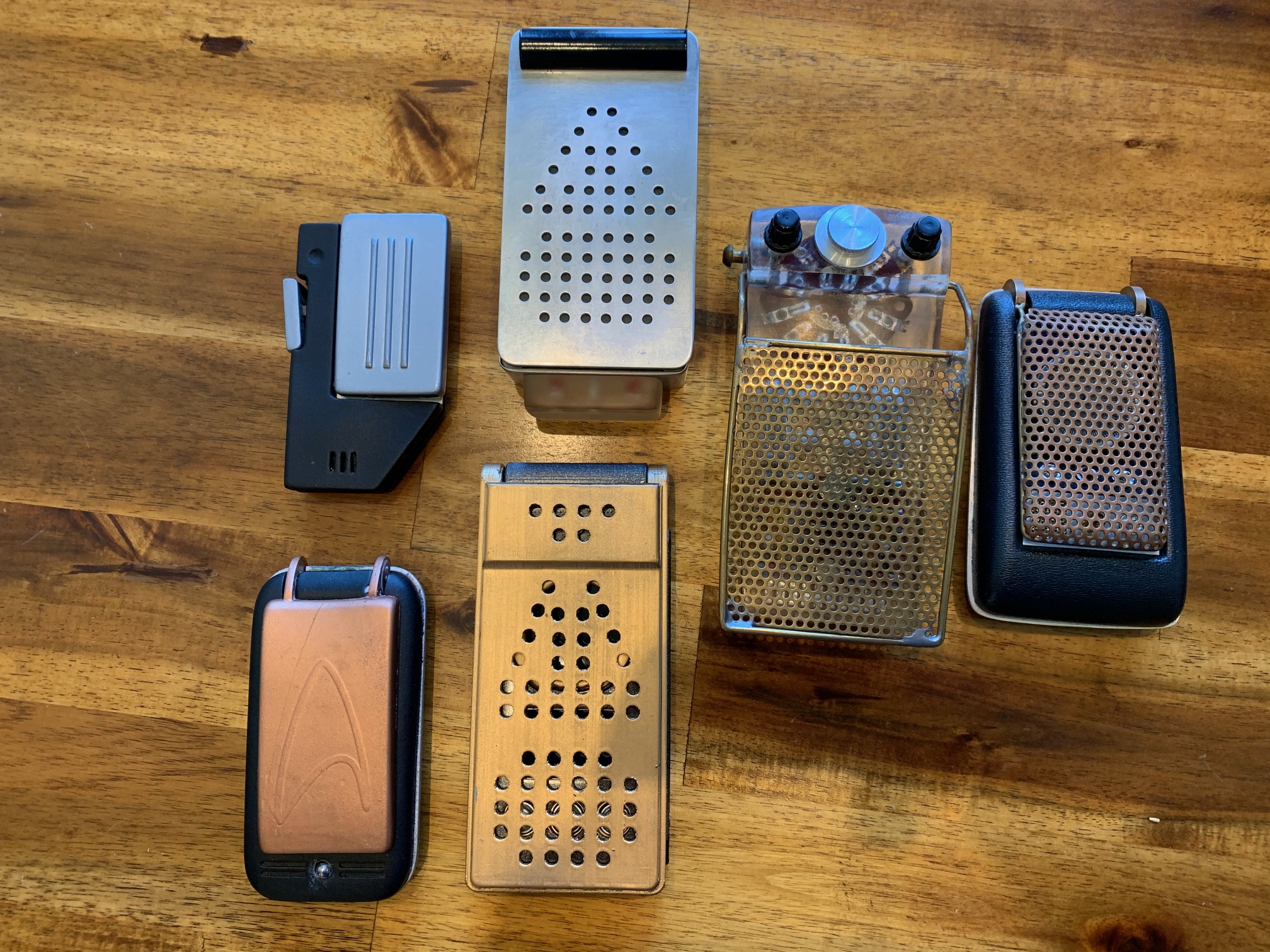 Last edited: