We have a two story house and we mostly hang out in the Bonus Room on the second floor.
Kitt (my wife) has arthritis and fibromyalgia so going up and down the stairs all day long is too much for her
About a year ago I realized we would have to renovate the first floor. We decided to replace the Star Wars Room and Dining Room with a new 14 x 24 Theater Room and move the Dining Room to the seldom used Living Room.
Kitt was not very happy about this, but soon realized it would be the best solution for our situation.
The Bonus Room will become a Guest Bedroom and our house will finally have 3 Bedrooms which should help if when we decide to sell in our twilight years
I have been selling off a lot of the collection and finally started the demolition today.
It comes down a lot faster then it goes up, this took about an hour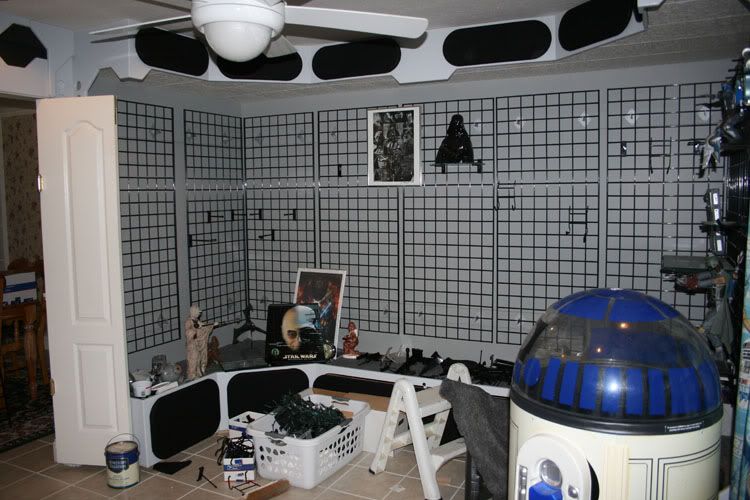 Most of what was saved for the final display cabinets which will be in our new Theater Room.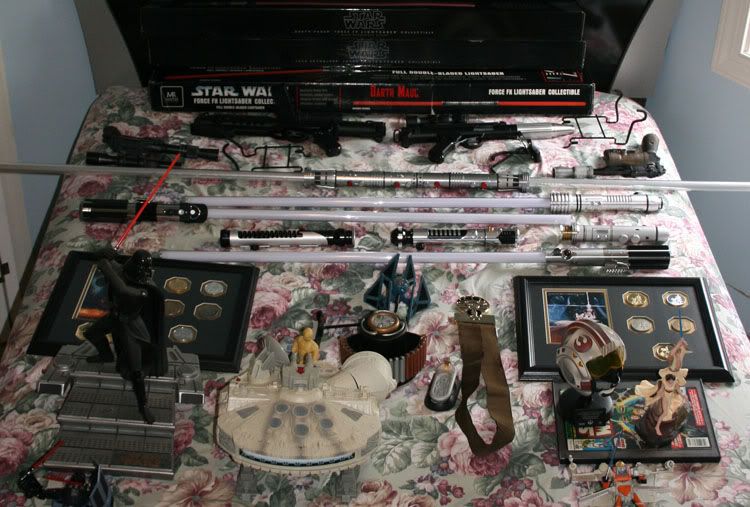 This will probably be gutted by the end of the week.
Last edited: