Hey Guys. I've been thinking this over a while and, you know, it probably would have been the conversation for 10 years ago, but here we are.
So, the general consensus has always been that the viral decks are/were "made for/by production for the movie then given away for the viral campaign. And the many decks that are out there were leftovers."
I'm gonna level with you, that sounds like the most contrived b.s. origin for the cards anyone could, and most likely did, come up with.
I honestly think they were made by a hired marketing group by WB themselves. The other items given away at the viral events were basic licensed promo items. The Batman mask was a plain Rubies mask with a Batman fist logo stamped inside. Also, name a studio that just GIVES away leftover movie props by the deck(s)?
Anyways, I'm not gonna just bring it up without any substance. I can give you 3 strikes against the viral decks.
First: There's a joker card discrepancy. Observe.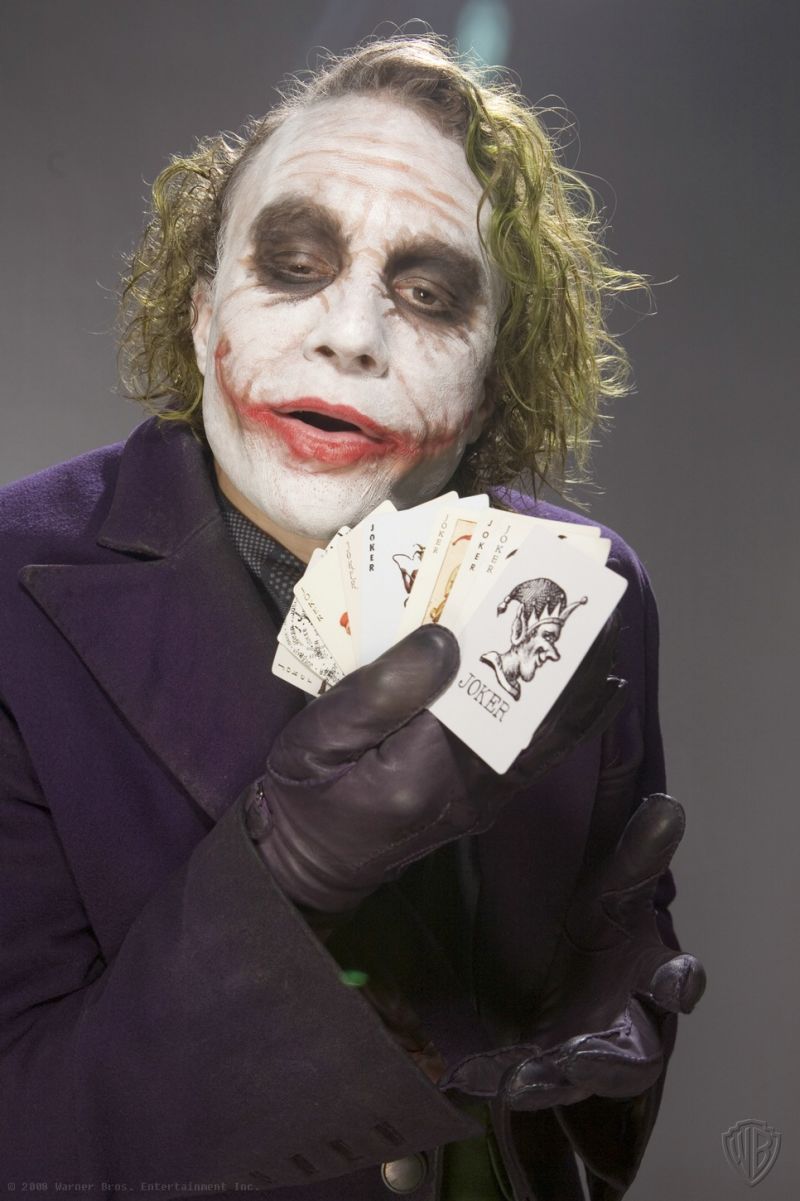 That's a lovely card right there on the outside, huh? Odd looking jester facing right almost sitting snuggly on top of his own name "Joker."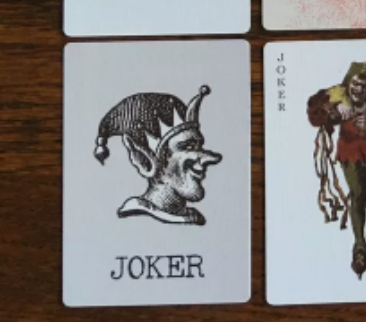 Well well well. There's the viral deck. That's odd. The "Joker" just drops like that? Well, that's kinda strange.
Second strike: What you may not know is I have 4 sealed viral decks. What you also may not know is I own a production made Joker deck's empty box. I obtained the box from with certificate and all that noise from a VERY reputable prop handler/seller/etc (dude looks like Tony Stark!). I can tell you that without a shadow of a doubt the box is NOT the same box as the viral boxes.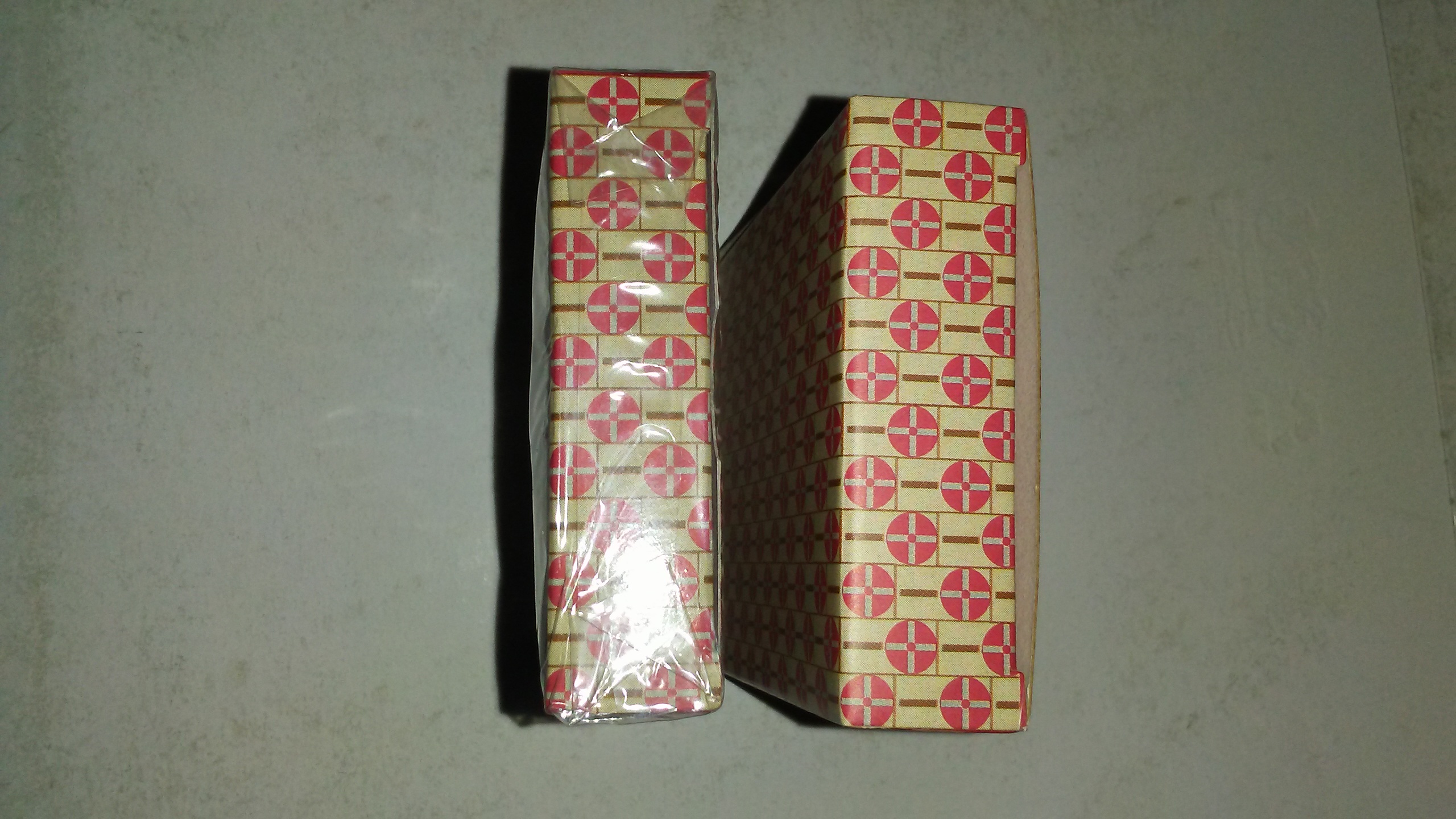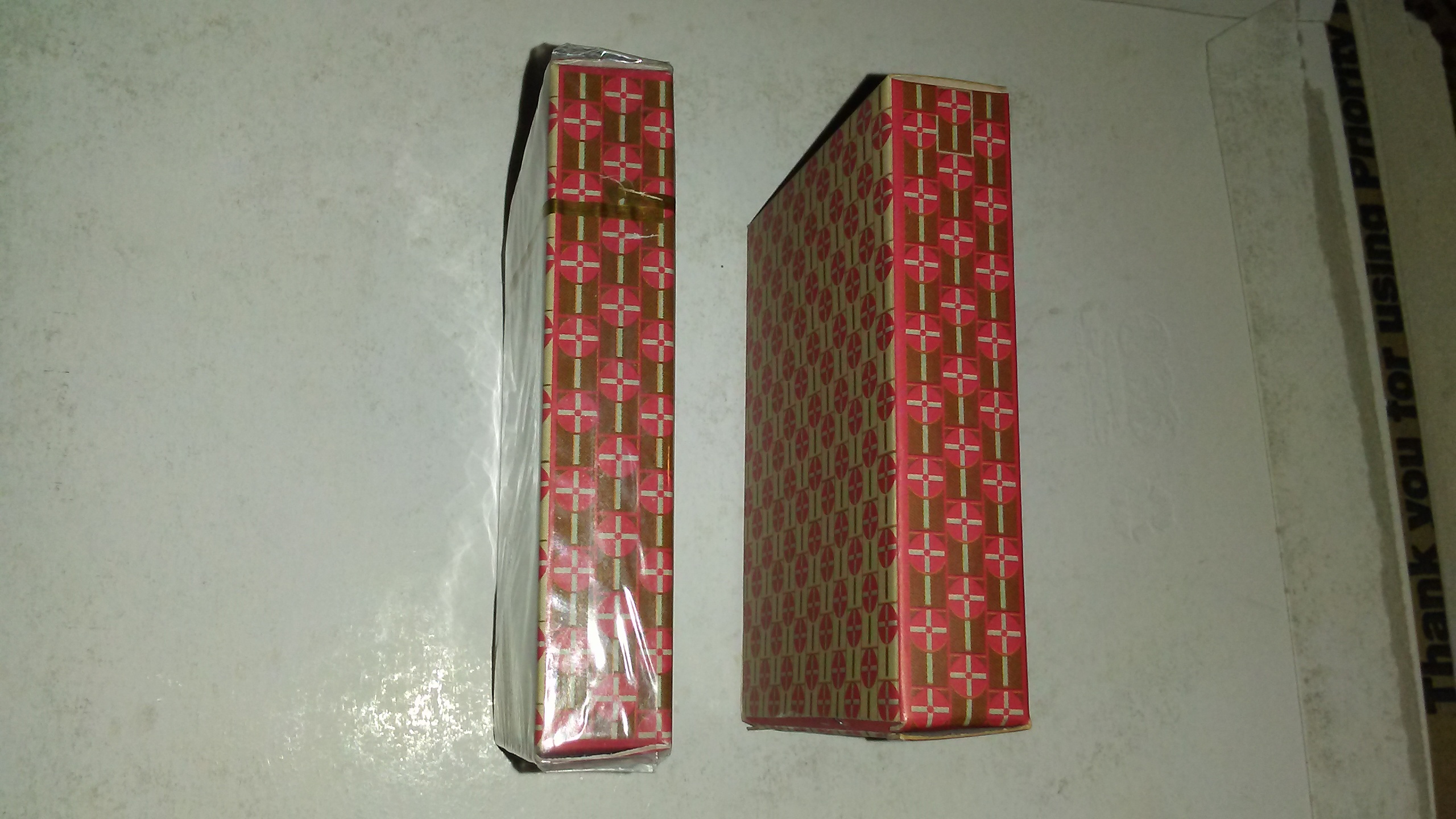 Look, I know a coa means nothing without physical proof. But the guy & auction house, from my understanding, and limited research when I had social media, are very reputable.
Also, the box is unique on its own. It's unlike the viral deck as it doesn't have the notch cut out. From what I've looked into, there hasn't been a fan made replica that even looks like this box. I won't touch on the Joker Poker Kit or anything with copyright stamps.
Third strike... I can still get viral decks from a guy in Burbank who sells a LOT of WB promo items. He used to have almost every viral campaign item (masks, stickers, keychains, etc) at one point so I know they're legitimate. And he still has decks left. That's a lot of leftovers from the film, yeah?
My reason for starting this discussion is because, well, this is The RPF. This place is/was the high standard of message boards when it comes to props and replicas. We have members from around the world including some of those on the inside in the know. Let's discuss this topic. Who started the "leftover from/made by the same company that made the production" origin? What proof is there? Is it just internet hearsay? I mean, it's really contrived if you think about it. Company's hire promotional vendors, they don't give away props without a huge MTN Dew give away your soul entering these cap code contests. Right?
Discuss.