Well-Known Member
RPF PREMIUM MEMBER
Well back when I was starting in 3D I started on this project with a hope to finally 3D print it one day and I just have never got round to it
The goal was to build the CAGE which I also have modeled but it is not pictured and well, I would love to see someone else give this a crack if you can afford to make the files and finish them.... To be honest there looks like there is a lot of pieces but some of them are really small. It is a big project but to me back in 2008 it was one of the best batman costumes ever designed and would be worth it to put the effort into this beast. It also took plenty hours to produce.
Now I'm still trying to figure out how to host these files and I'm not sure if I'm going to do a shapeways thing on this... Don't really see the point.
Any one using the files please give credit and let me know how the build goes in fact why not upload your progress to this thread.
I'm actually releasing it so they actually see the light of date and don't go to waste.
if there are any pieces missing (they should all be there) then let me know.

[URL=http://s328.photobucket.com/user/silkscreener/media/Batman%20TDKR_Part_numbering__zpsabalozkh.jpg.html]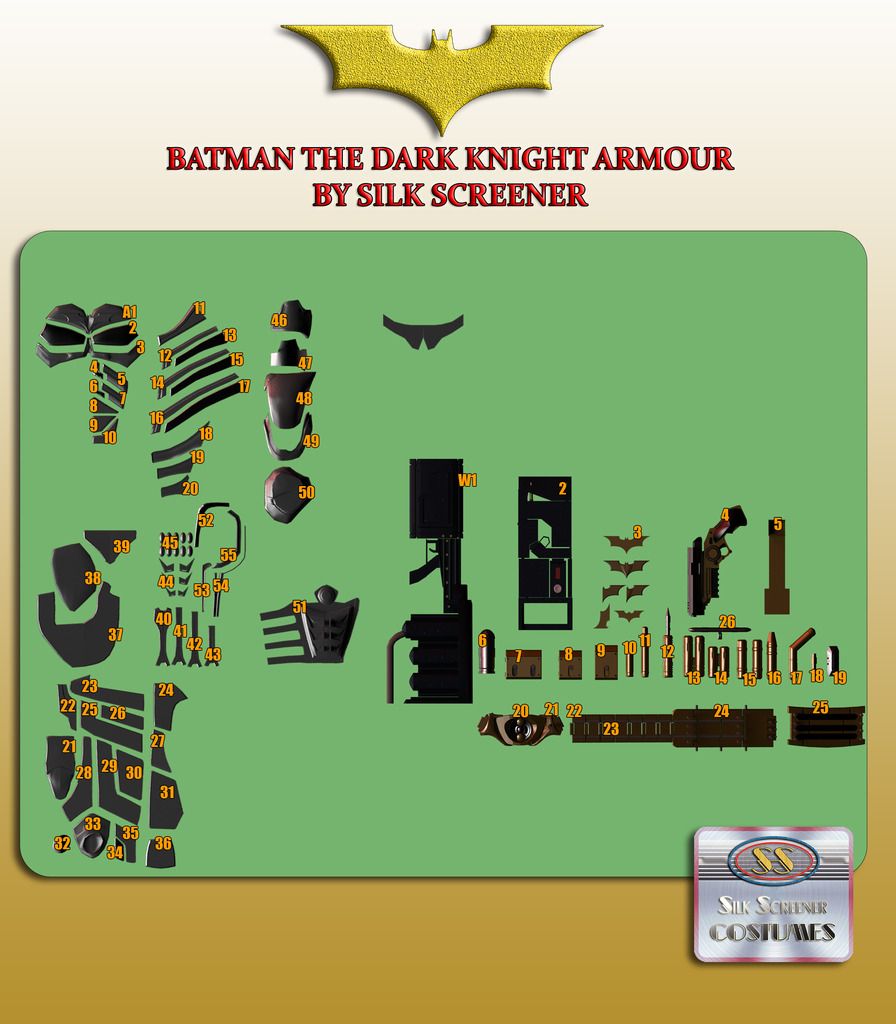 [/URL]
Last edited: