Sr Member
RPF PREMIUM MEMBER
UPDATE:
I got the quotes back on having these parts 3D printed in resin and the price is very good. Resin prints will actually be much easier to sand the resolution lines off!!
So here are the details....
Pricing for a group run of five kits, of which I want two... so I need three people to proceed
A kit for one saw will cost $50.00 + shipping
The kit will include
saw blade Quantity 1 (resin print)
saw blade mount Quantity 1 (resin print)
saw cylinder A Quantity 1 (resin print)
saw cylinder B Quantity 1 (resin print)
saw hinge cap Quantity 2 (resin print)
Neodymium Magnets Quantity 4
aluminum hinge pin 1
The printing will take approximately a month then I will ship the parts... So six to eight weeks from when we start.
So let me know if the price is acceptable and you're still interested. I will be requiring a $25.00 deposit to start the process. The rest, plus shipping when the kits are ready to ship. Thank you to everyone for helping make this happen!!!
Signup...
1) 13doctorwho COMPLETE
2) Zettijosh SHIPPED!
3) gregday SHIPPED!
4) mbmcfarland SHIPPED!
5) jhusel DEPOSIT SHIPPED!
___________________________________________________________________________________________________________________________________________________________________
Original Information
My latest Batman prop project is the Saw from The Dark Knight. It is used in the scene where Batman cut's out the brick at a murder scene to analyze the shattered bullet. The Dark Knight Manual has all the information I needed to start.
I've modeled it in fusion. It is hinged so the handle folds and the blade is removable. I have made one for me and was pretty happy with it so I am considering offer a kit. Right now I'm seeing if there is any interest. So if you are interested please respond to this thread. It would be a 3D printed kit and require finishing. I can include magnets if people want them. Not sure on the price yet. Here are some pictures of the model and my prototype (the wall hanger will not be included).
The reference images I used.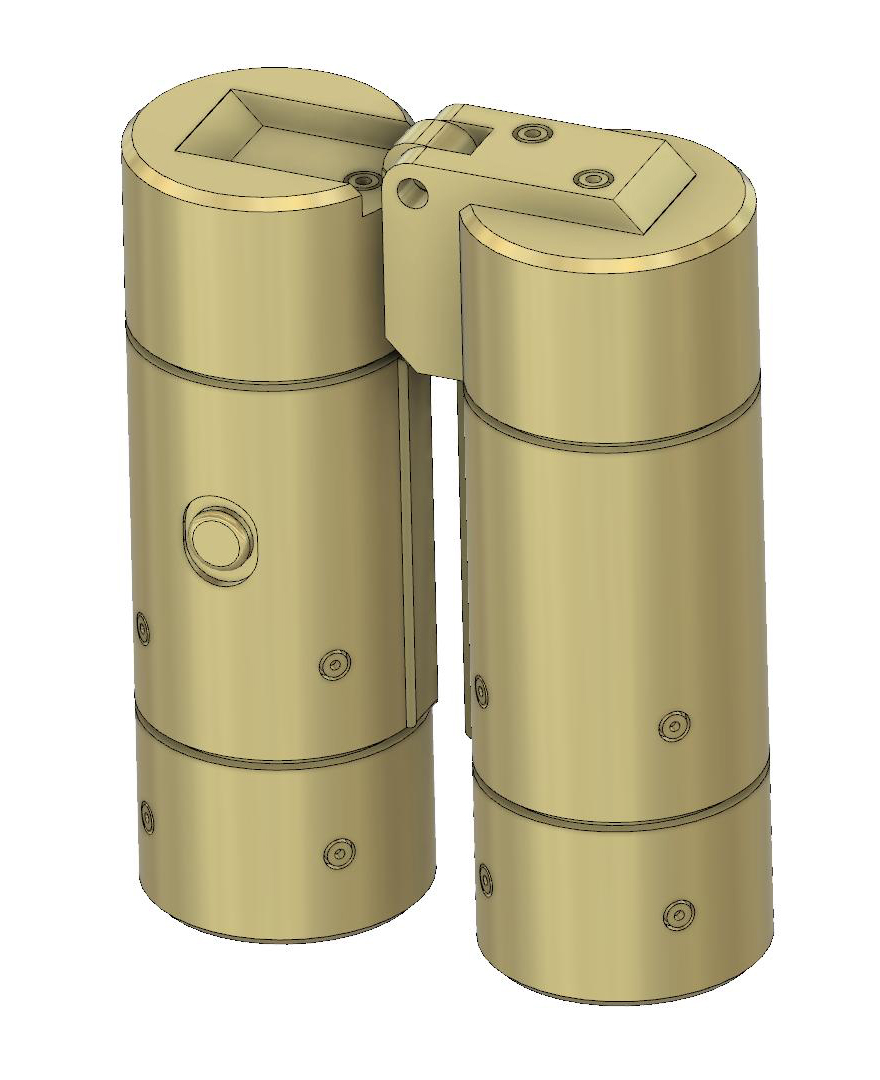 The completed prototype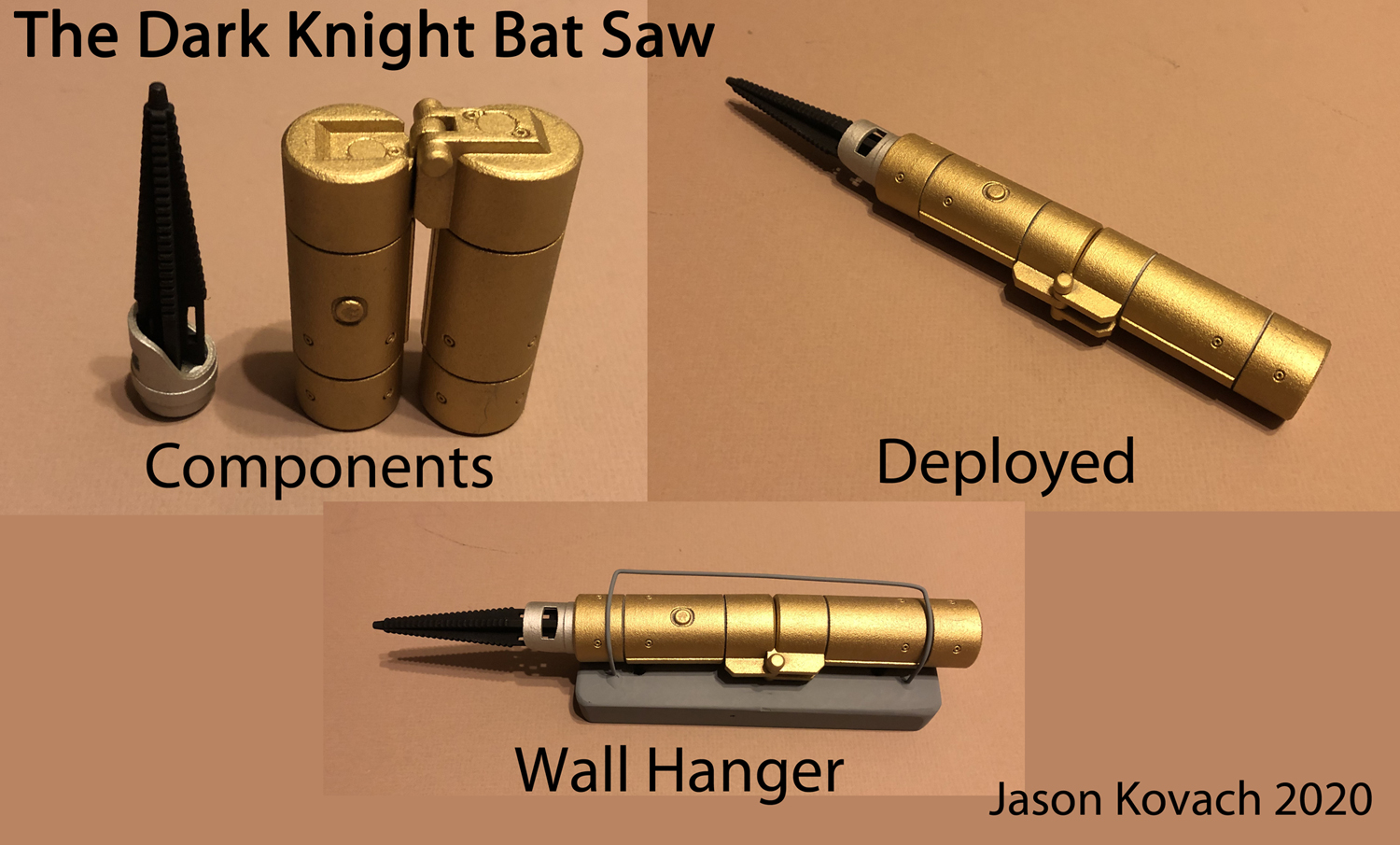 Last edited: