I started working on putting together a display of the mask from the 1973 George Romero movie The Crazies.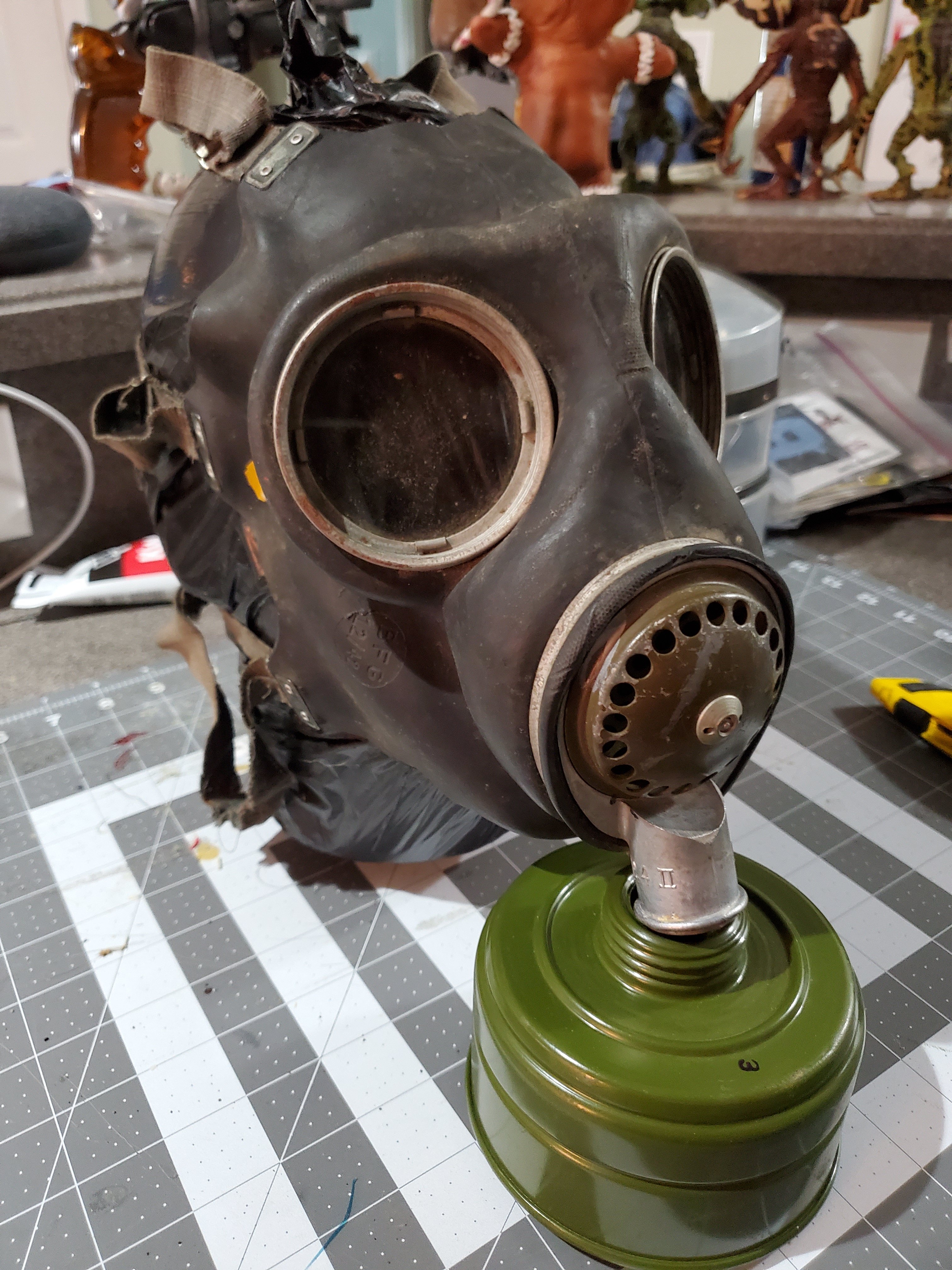 Im pretty sure I got the gas mask right (WW2 era British MK5). However, I totally failed at identifying the canister.
Can anyone help me identify the filter being used in the film?
Thanks!