Hi Folks,
A couple of Preds from Narin fresh off the bench! Double Axe released by Predatore, and Bad Blood released by Narin himself.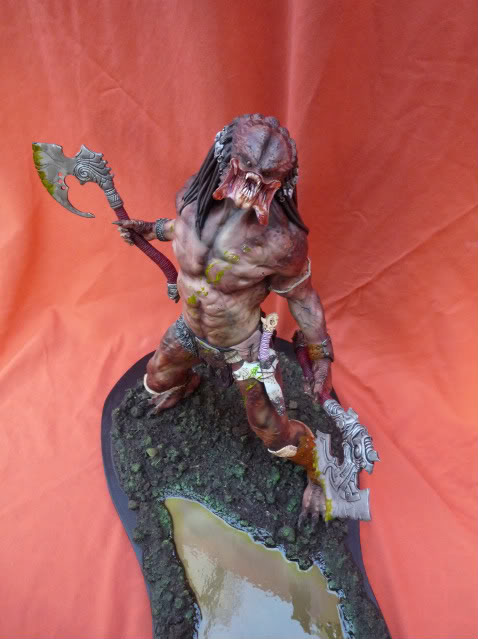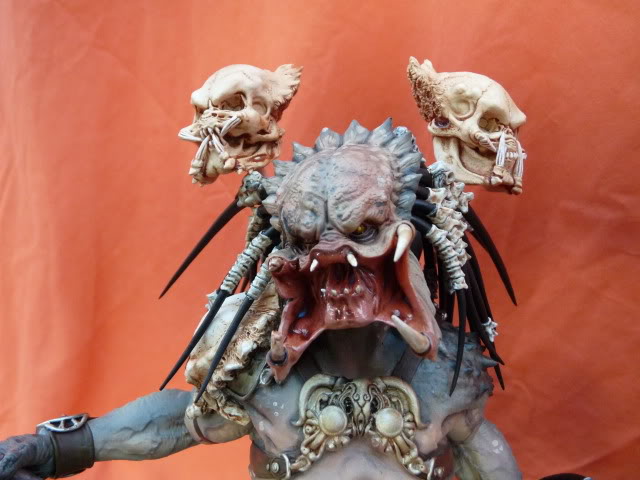 Well I couldn't resist putting these two together, my vision was of Old Double Axe having just despatched the Predator draped over the log is about to do whatever he needs to do to his downed adversary when along comes Bad Blood himself to claim it for himself.
We leave these two facing each other off, who will win, who will lose and possibly become a trophy himself?
All I can say is thanks to all involved in the production of these two fantastic kits, had time been kinder to me I would have added some more detailing, but the 'sand' ran out.
Hope you enjoy.