I'm really excited about this one! It's one of my favourite ships. I settled on 1:30 scale, so the finished thing will be around 55cm in length.
I drew up some designs based on screen grabs from the film. This model is quite a bit smaller than the studio scale model so I'm not intending on capturing all the detail from the actual craft.
These designs are not finalised in terms of the detail. I also need to draw up designs on the large side thrusters.
So I'm pretty far into the build at this point, most of the form for the body is there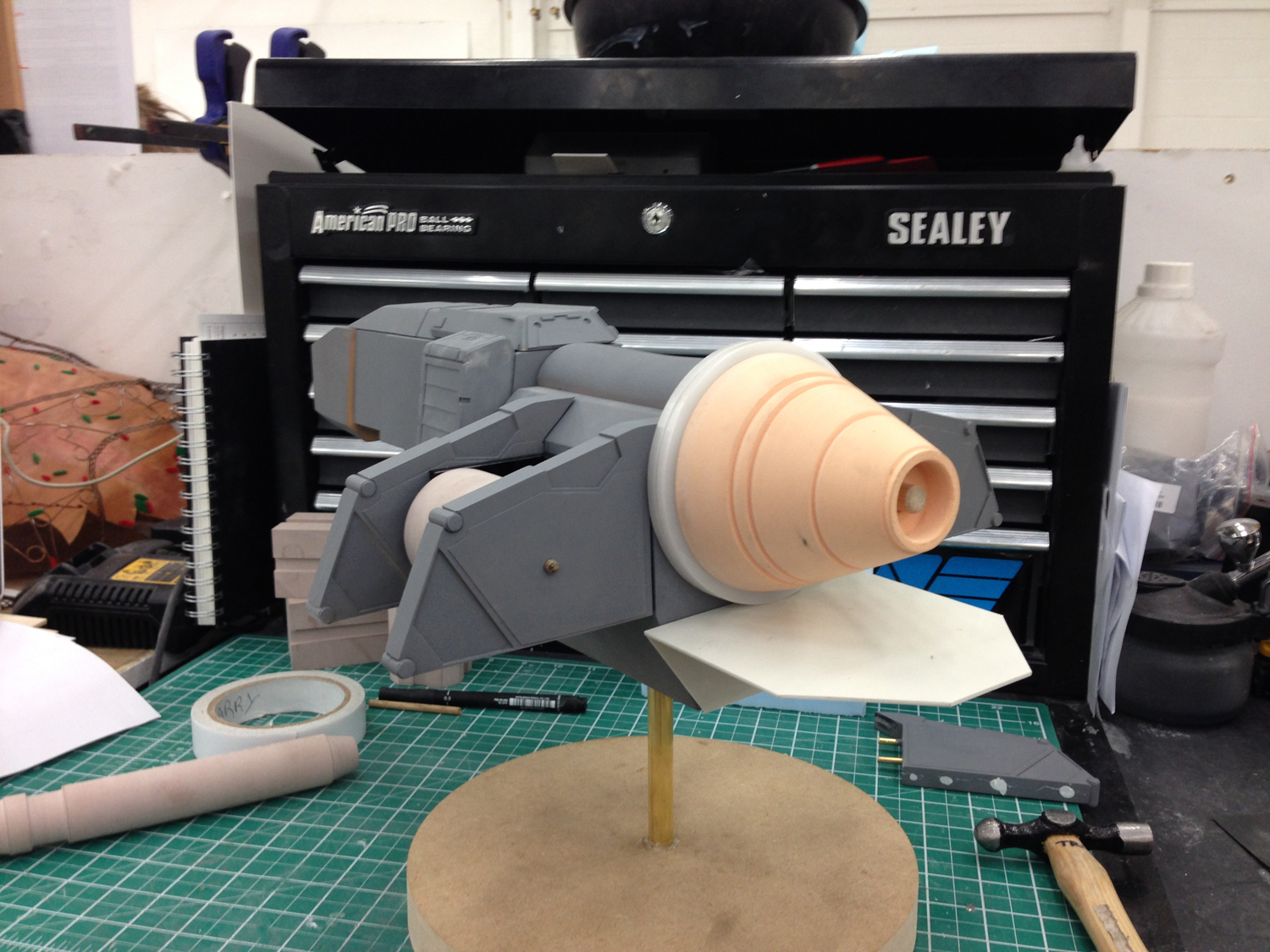 Expect more updates soon!