Master Member
RPF PREMIUM MEMBER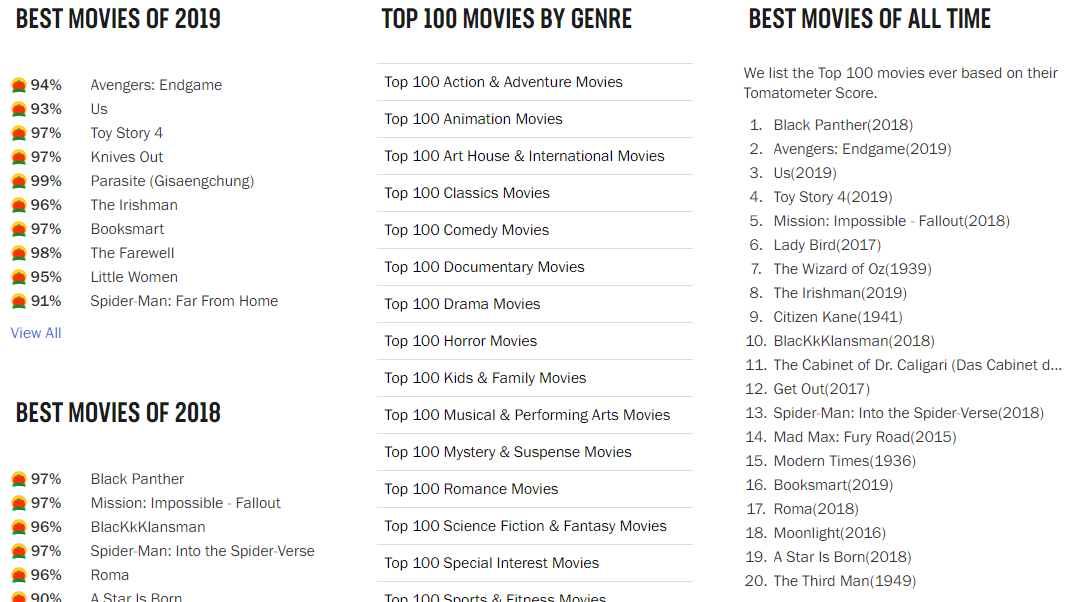 On a whim, I googled "The Best Movies" just to break it down into the simplest terms possible, and clicked on the very first Google result (top rated) to find the above result, linked here.
Top Movies - Best Movies of 2019 and All Time - Rotten Tomatoes
In my experience, rarely do critics scores reflect my own opinions, or the opinions of most fans, hence the vast discrepancies of the Rotten Tomatoes "Tomatometer" compared to the "Audience Score". It's a strange phenomenon that there seems to be such a large disconnect between film critics and the everyday moviegoers. Films the vast majority of the general public love and are widely acclaimed, but receive a low score by critics, compared to high scored movies by critics, only to receive little appreciation by the audience as a whole.
Why such a disconnect? Who are these critics? Why does their opinion differ so much from the rest of us? Why do they matter more than the fan base that spends the money? How much do you agree with them? Is Black Panther REALLY the BEST film of all time?? I can think of so many films that are infinitely more impact full, meaningful, that don't even make the top 50 list.
What say you?
Last edited: