Having watched TV's 'Doctor Who' on saturday, I thought it might be nice to make a Sonic Cane like his.
So, having a spare 11th Doctor sonic, an old pool cue, a 60mm plastic sphere and a long weekend to hand, I thought I'd make one.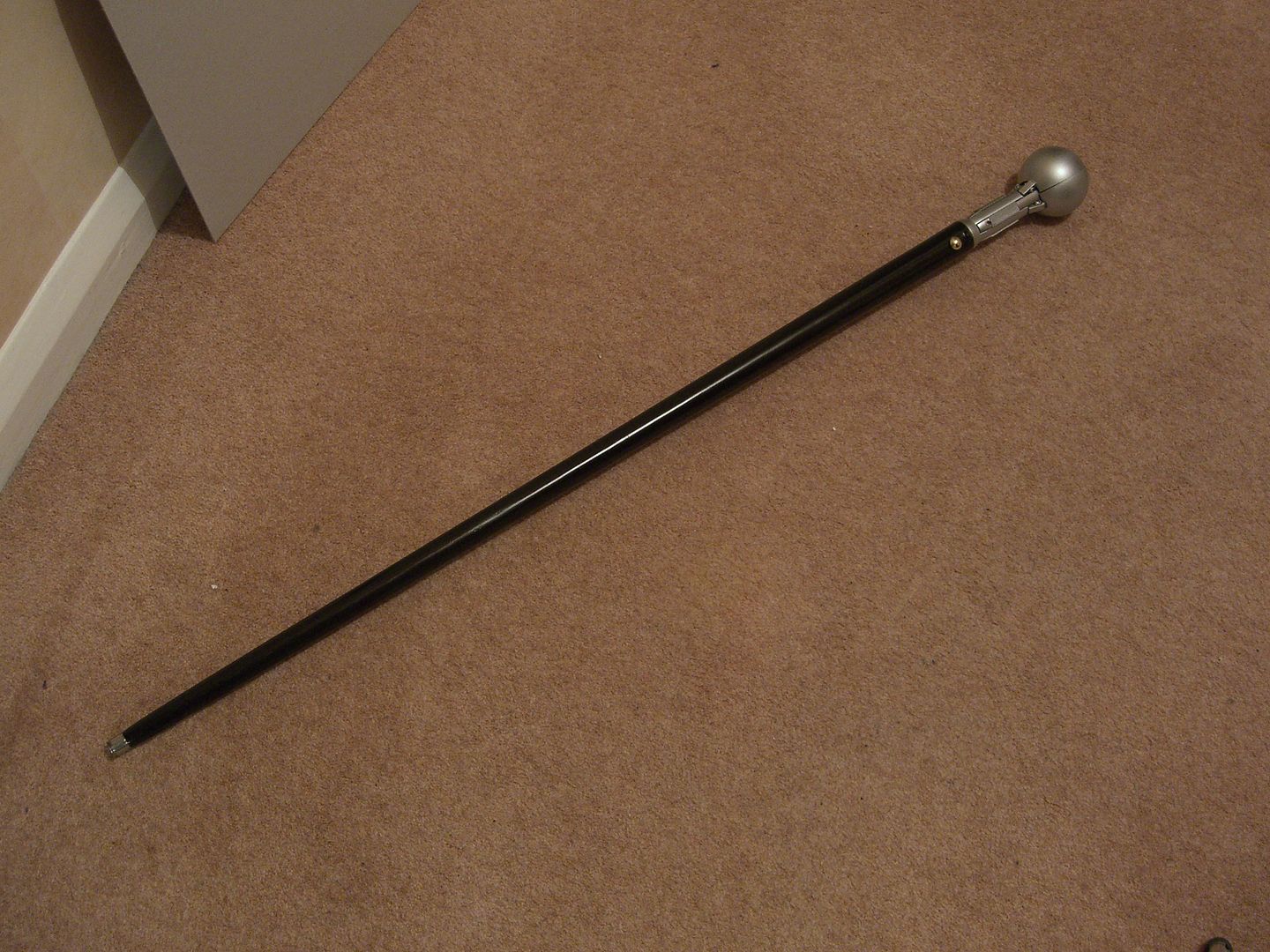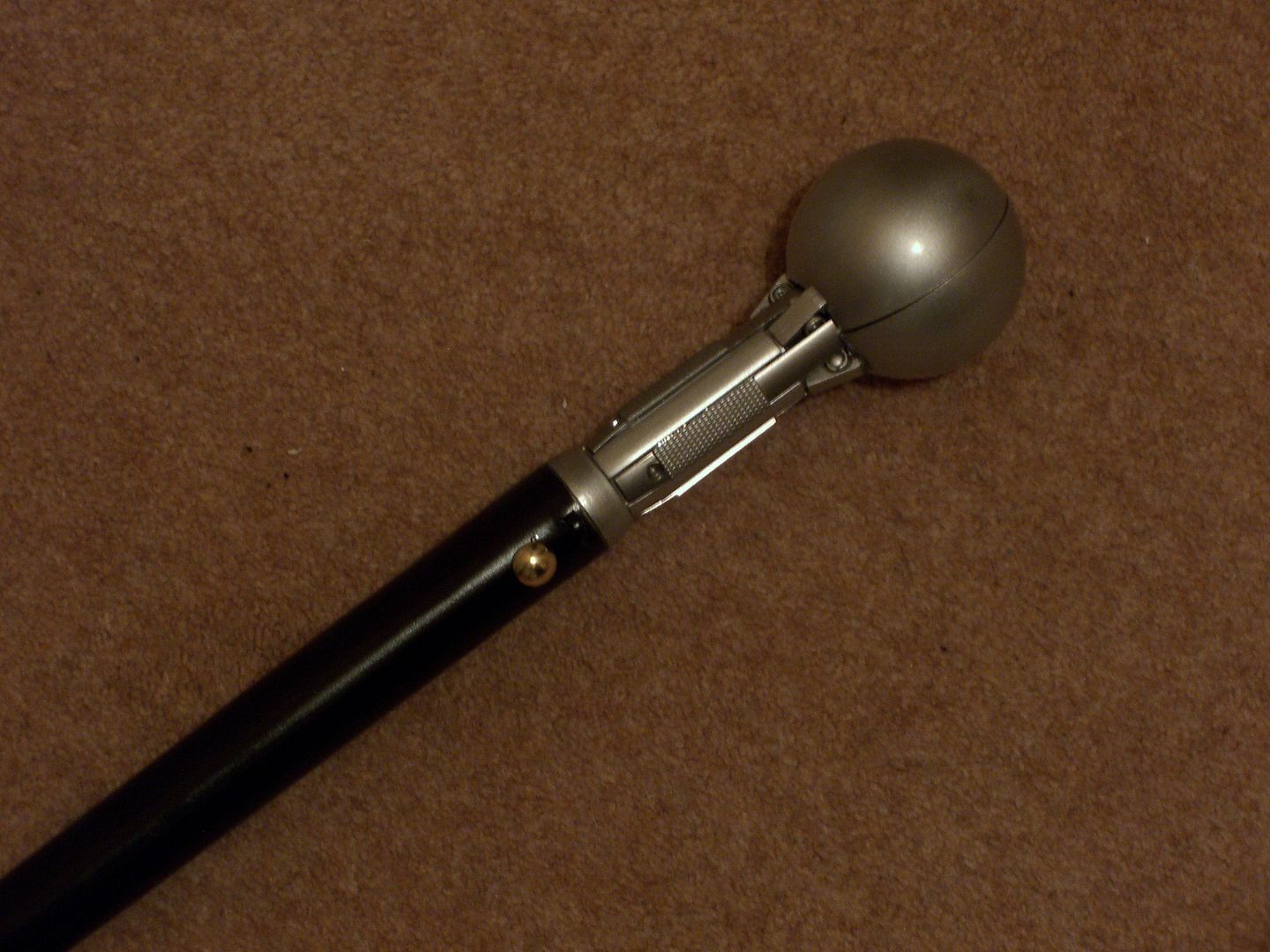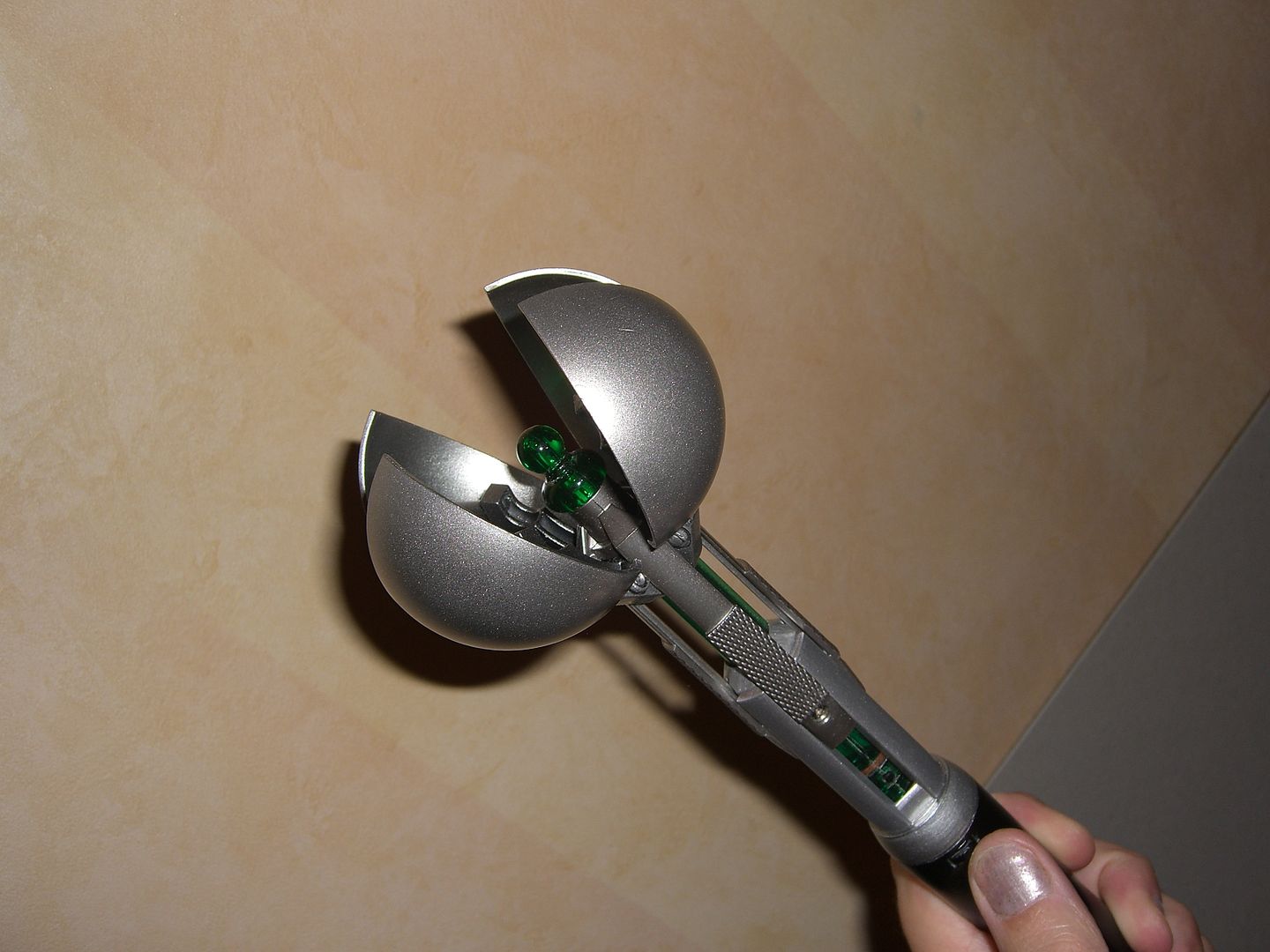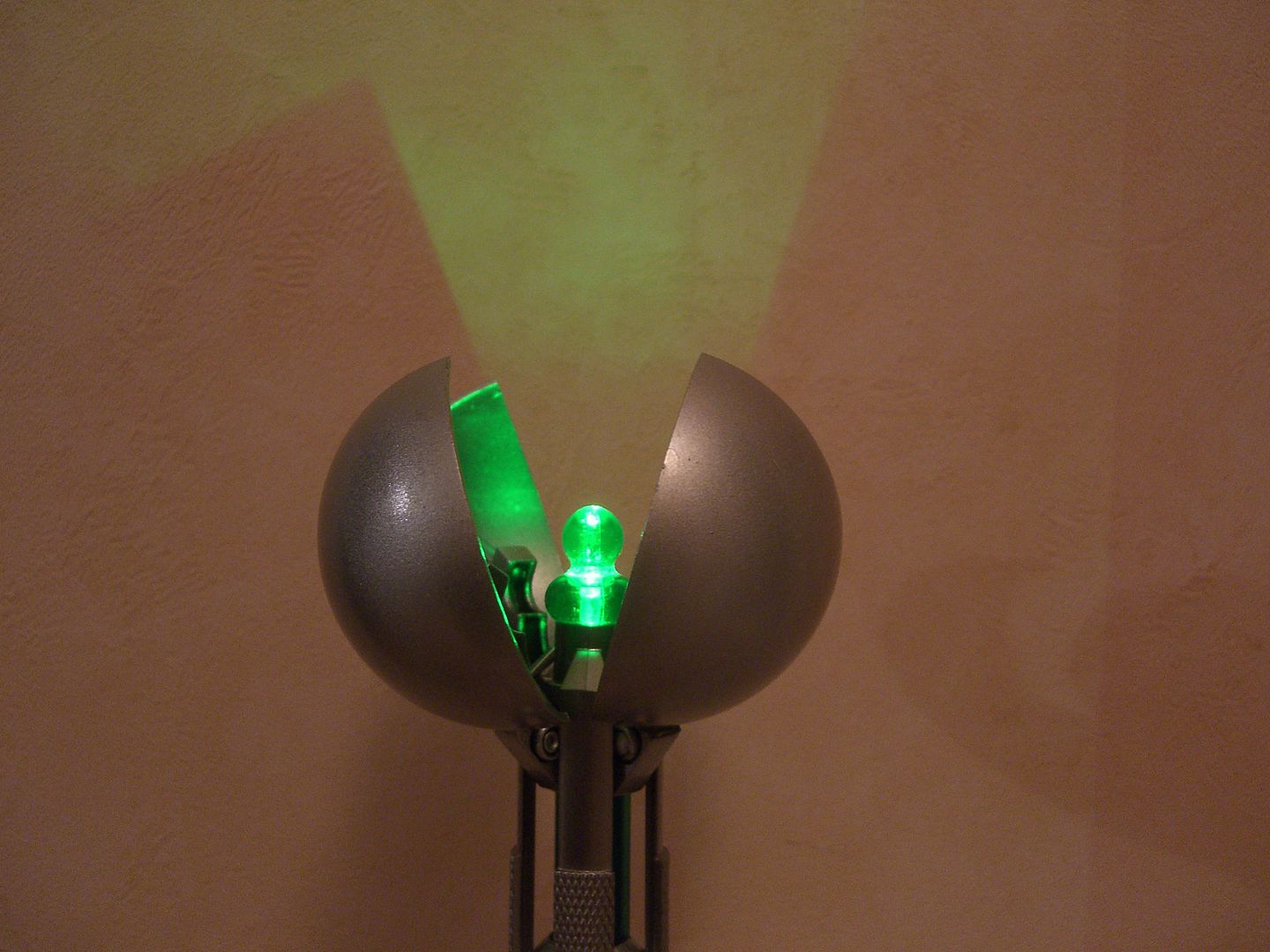 Works just like the one on the show, only real difference is mine has a taper, whereas the one on TV was straight.
It's a little bit fast of a and dirty build, and the four part ball section needs some fine tuning, but it'll do for now!