Sr Member
RPF PREMIUM MEMBER
Hi all! Not really meaning to jump in the band wagon but i just love to sculpt (though i'm just a beginner) and i love Starwars! TFA is a long way off and i thought what better way to channel the obsession than to work on this bucket.
I had a bit of practice sculpting the 2003 Clone Wars Microseries lids so i thought i'd try my hand at this.
Here goes!
Here are the templates based on the available photos from Celebration VII:

I based the size on my Microseries Phase 2 Fordo bucket which is roughly the same size as the original Stormy bucket. I printed out the template and traced them unto foam board. I then cut the shapes out, removed the backing paper and build the basic frame.
I'm using XPS foam and sculpting in quadrants to help me maintain symmetry. I also use expanding PU spray foam to fill gaps / fix mistakes.
Here it is roughed out. Just the basic shape. Next step is refining the shape and fixing symmetry issues. As i'm doing this all by hand, there are bound to be some left over symmetry issues. I have to step away from the project several times so i can see mistakes with fresh eyes.
And here it is after refining the main shape. Rough sculpting is more or less done for the moment. I painted the black parts with acrylic so i can better compare with pictures and the templates.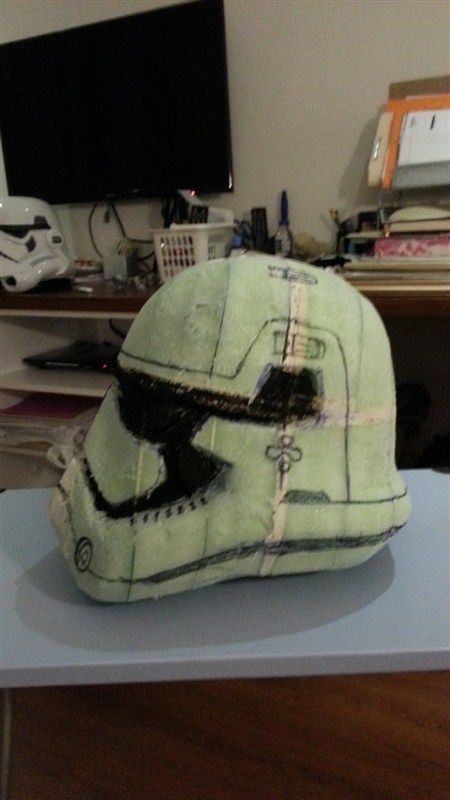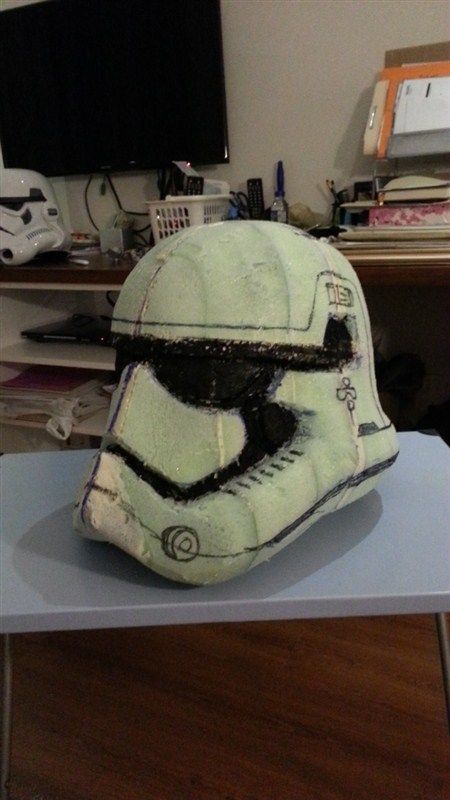 Next step is what i'm dreading most: surface finishing with bondo and the next-to-endless sanding...
What do you guys think? Feedback very welcome! Especially at this stage of the project.
Last edited: