Sr Member
RPF PREMIUM MEMBER
After finishing up my unscarred T3 bust, I knew I had to have Arnie with some battle scarring, and managed to pick up this great Stage 4 bust. Another chance to do some skin tones.
Bust primed, then endoskull sections hand painted with Humbrol silver, then masked off and spray painting with Halfords Chrome: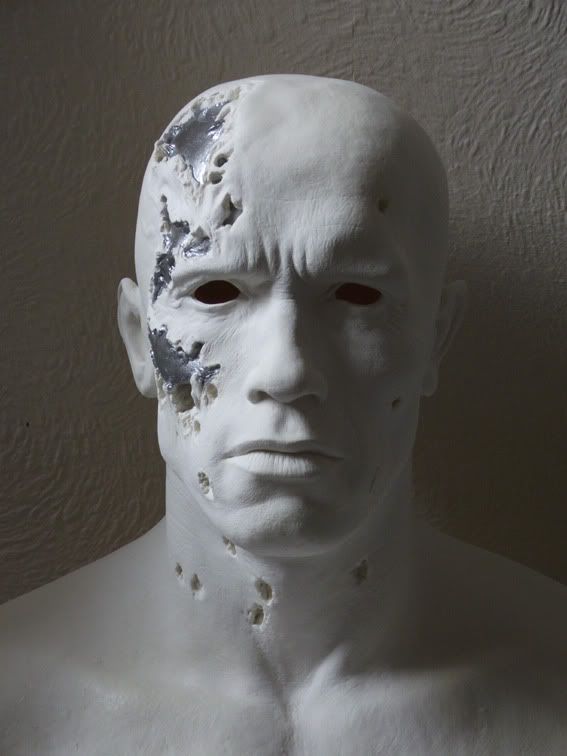 Skin tones applied. All done with a paintbrush. I used 5 different fleshtones produced by Warhammer, plus cream and blue/grey from Humbrol: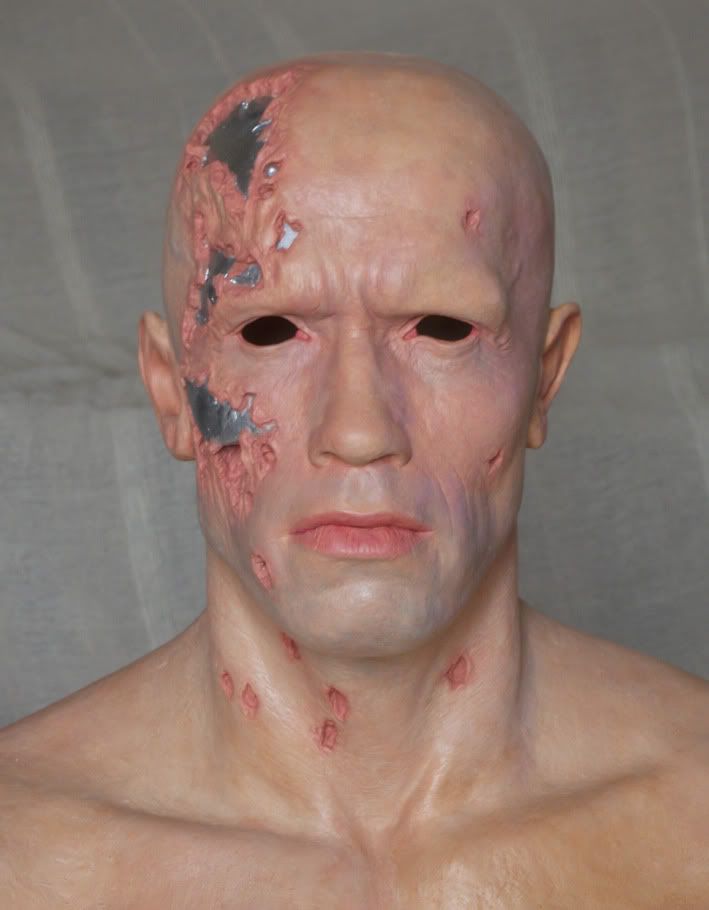 Blood applied: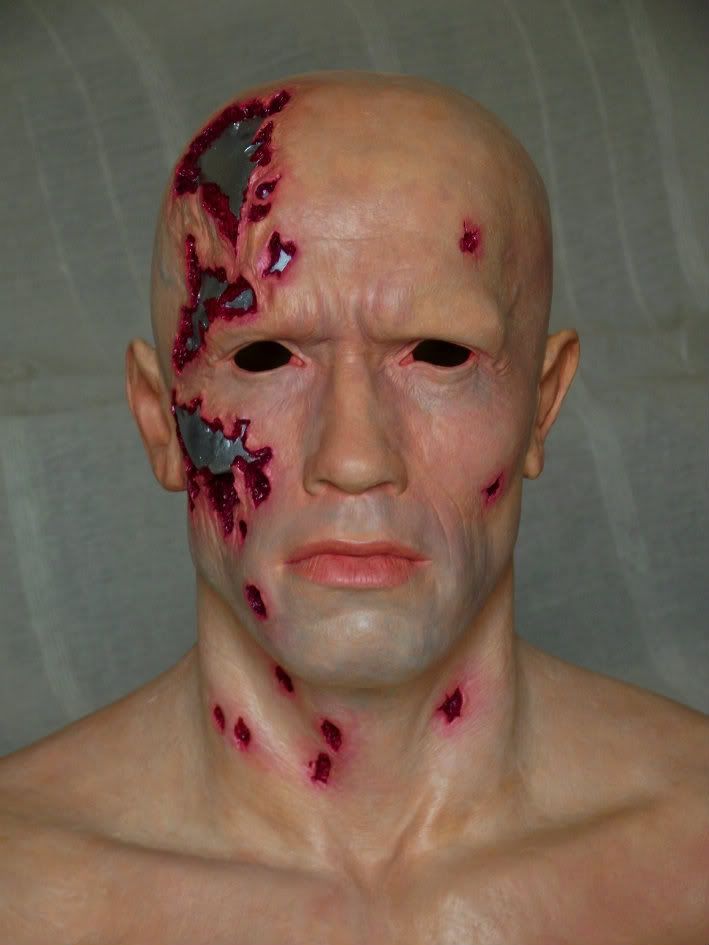 And one with some spare cheap plastic dolls eyes in place to check out the look. I have just ordered correct glass eyes that match Arnie's, so these will be replaced when they arrive: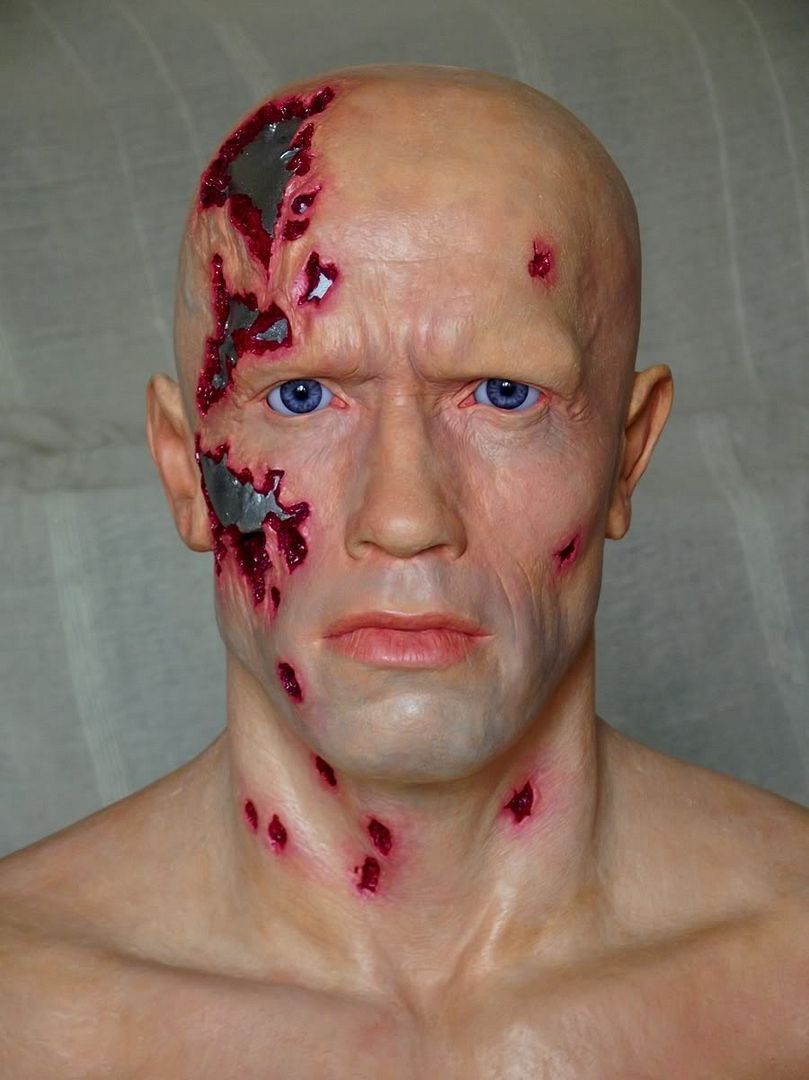 Any tweaks needed, feel free to give constructive feedback. :thumbsup
Next up will be the wig and eyebrows. I have the gregory wig already. And I'll need to be careful, as this is what can make or break these busts.
Last edited: