I created a mini replica of the Katy Perry Spinning Peppermint Dress. I saw many other attempts and how they added the sparkles ect. but NONE that actually spun and used motors with a battery pack. This was my first attempt at mixing sewing with electrical work and it was a lot of fun. I've very proud and will be attempting more things like this in the future. (may a build is in my future!) I had many challenges, at one point I started over. A lot of the things I had to order online and then had to re-order. My first motors were too fast but honestly I had no idea how many RPMs that I need. I started sewing strait stitches at the age of 2 and by my 7th grade year I was designing my own dresses. My mom showed me how to mix and match pattern pieces to get what I wanted. Early high school I was the costume mistress in drama program began making some of my own pattern pieces. I learn as much as I can like taking leather tooling classes, I now can custom digitize my own embroidery designs and recently learned how to screen print. I can now add minor electronic projects to my resume because of this costume
Thanks to some Amazing help from DrewSmith007 on the electrical aspects. I am now ready to begin construction of the Katy Perry Peppermint dress. I will be placing this peppermints a little differently because it is for my 6 year old daughter
For the skirt I started with this pattern:
The short poodle skirt but took it in a few inches so it wouldn't be AS Poofy. (they have this pattern in adult version too
) The pattern for the skirt calls for to pieces to be cut on the fold. Well I cut the front piece on the fold but for the back piece I wanted it install the red zipper in the back like Katy's dress. So I cut NOT on the fold to get two pieces and Added an inch to the fold line side for seam allowance to install the zipper.
For the Top of the dress I used the bodice to dress pattern I had laying around. I just altered the top of the pattern in a pretty shape and cutting off where the patter goes up to meet at shoulder seams. There is straps on her dress but I'll be adding them last and treating this like I'm making a strapless dress for the pattern.
I connect the bodice and skirt together to form the dress. I used white satin and Also used medium weight fusible interfacing for the outer shell of the dress. Katy's dress looks very stiff and holds form well so I though the interfacing would help with this. Also I cut out a lining layer for this dress. Not only does it help it look more professional and finished but in this case I NEED a lining layer to hide all the wiring. Another good thing about the interfacing makes it harder to see thought the white so it will also help to hiding wiring in case I can't get white.
So here is what the dress looks like so far: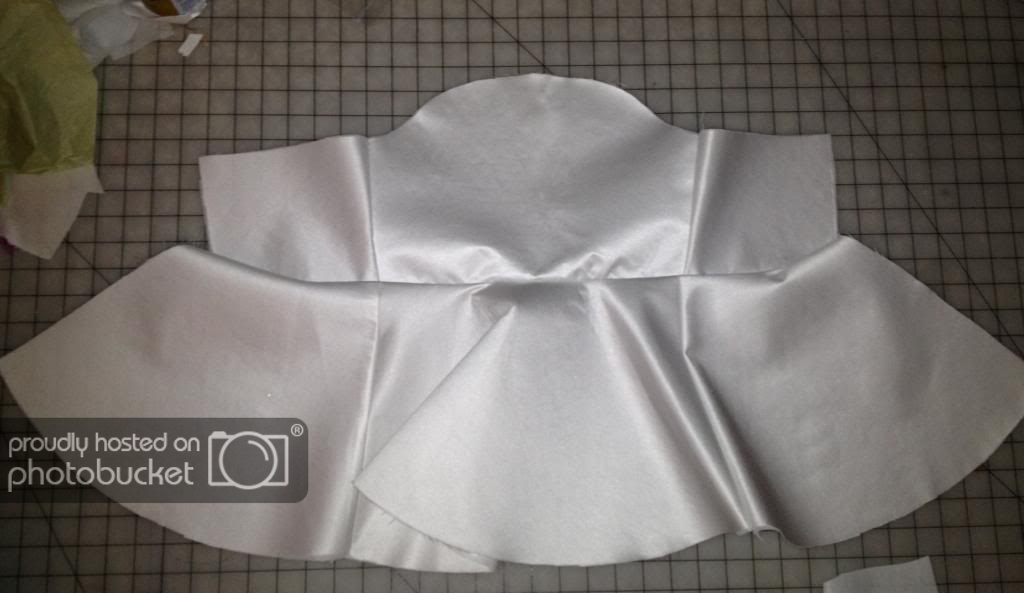 I am now ready to start making all of the peppermints and start wiring up the dress! My motor and batter back came in, I'm sooo excited! They are very light weight and small! I tested them, they all worked and i think they are PERFECT!!!!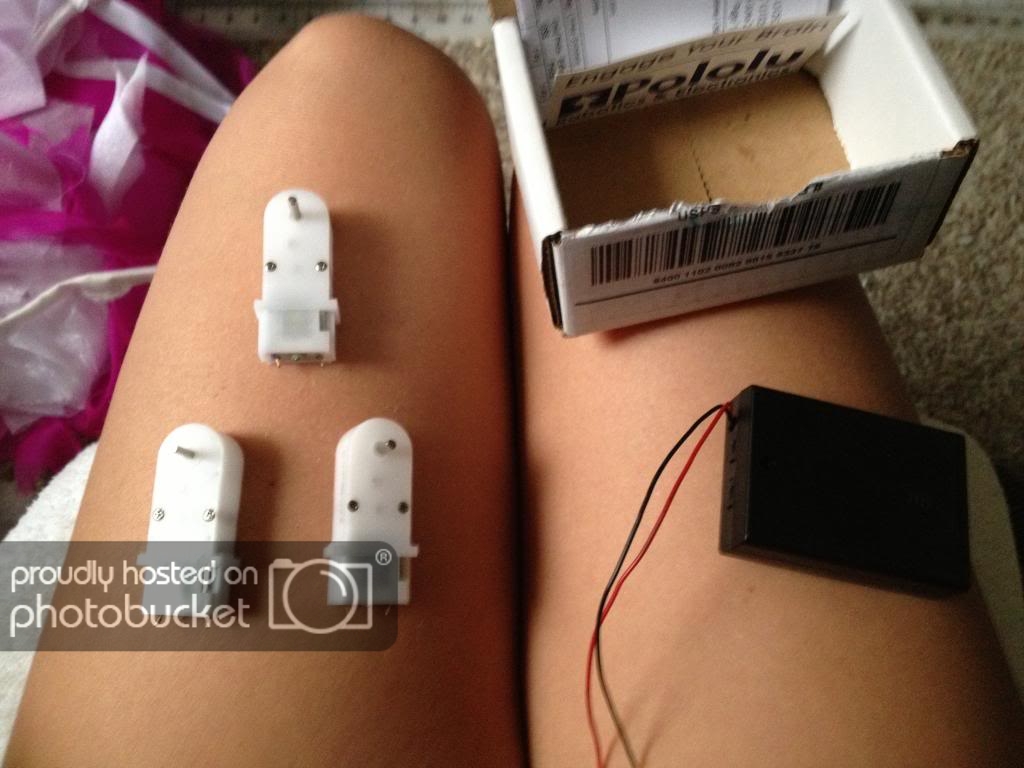 Last edited by a moderator: