Well, I've decided that for this year's Phoenix Comicon, I'm going as the Team Fortress 2 Heavy.
While I'm not quite built like the Heavy, I still think it's a good opportunity to build another fun 3D printed prop weapon. Last year, I built a Vera... but this year, I wanted to construct something with LIGHTS AND SOUND.
I'm starting with the Barrel Assembly (the visually "cool" component). I've modeled everything from scratch based on various screenshots and artwork... there seems to be a lot of variation in this prop which will lend itself well to my own creative license.
I do intend to include full sound with my light scheme. I'm in contact with someone to make me a custom sound ship which will include at the minimum sounds for:
- wind up and run
- firing
- run
- wind down
*The prop will be wired to activate the motor and lights right along with sounds from the sound chip... I hope I can pull it off.
I'm 3D modeling my special components in SketchUp and printing them in ABS plastic on my MakerBot Replicator.
The Barrels will be made of 1" ID PVC pipe, and the shaft the assembly will spin on will be made of 1/2" electrical conduit.
Rear of Barrel Assembly will consist of a 4" x 3" black PVC reducer coupling and 3" PVC pipe (with either a PVC cap or specially printed end cap on the back of the 3" PVC).
1" (ID) PVC and 4" x 3" PVC reducer (reducer will house front bearing support for barrel assembly)
My goals with the Barrel Assembly include:
- making it spin easily (to be driven with a small motor)
- installing 12v yellow LED lighting at the end of each barrel
- making the LED lights fire in sequence as the barrel assembly spins (uppermost LED will "fire" as it passes top position)
So, without further delay, here is my progress, thus far.
Flash Hider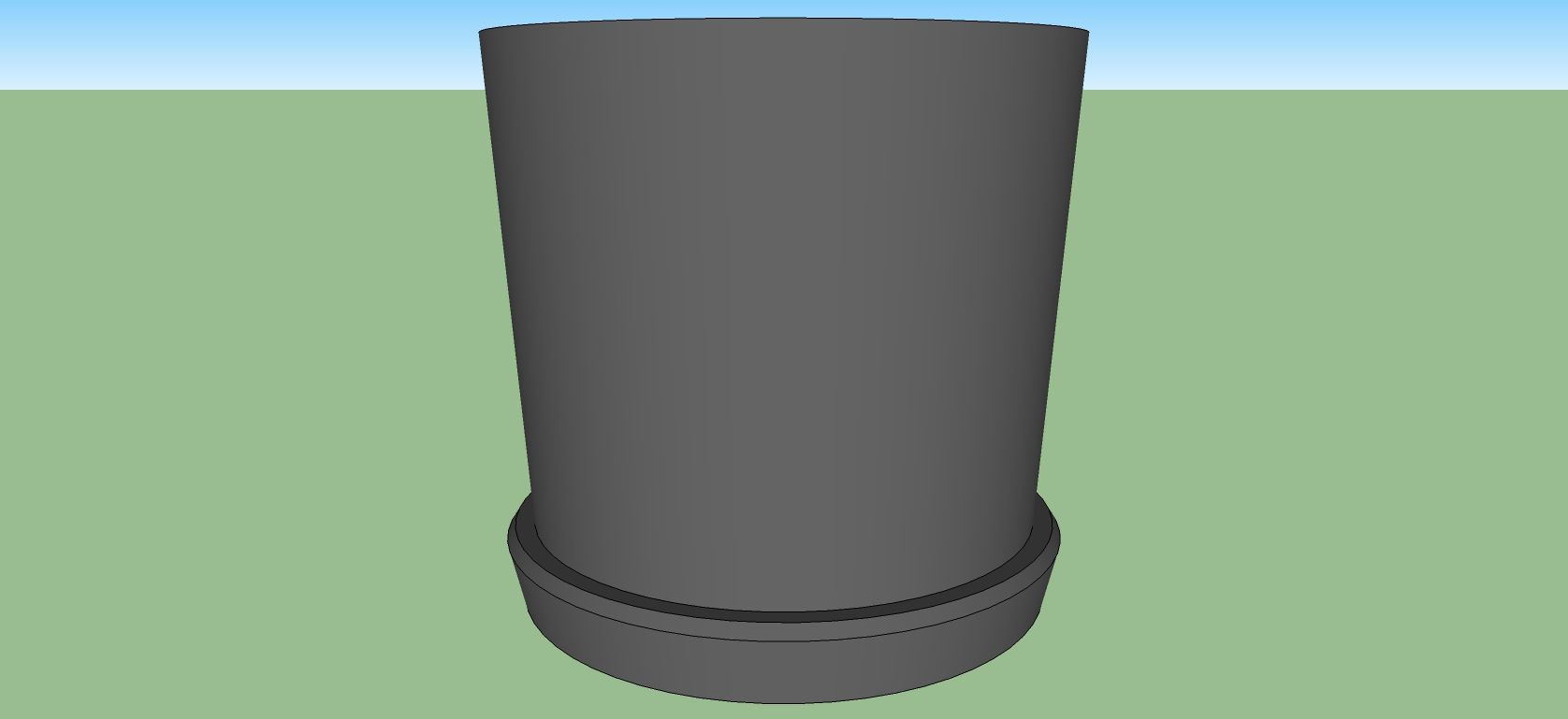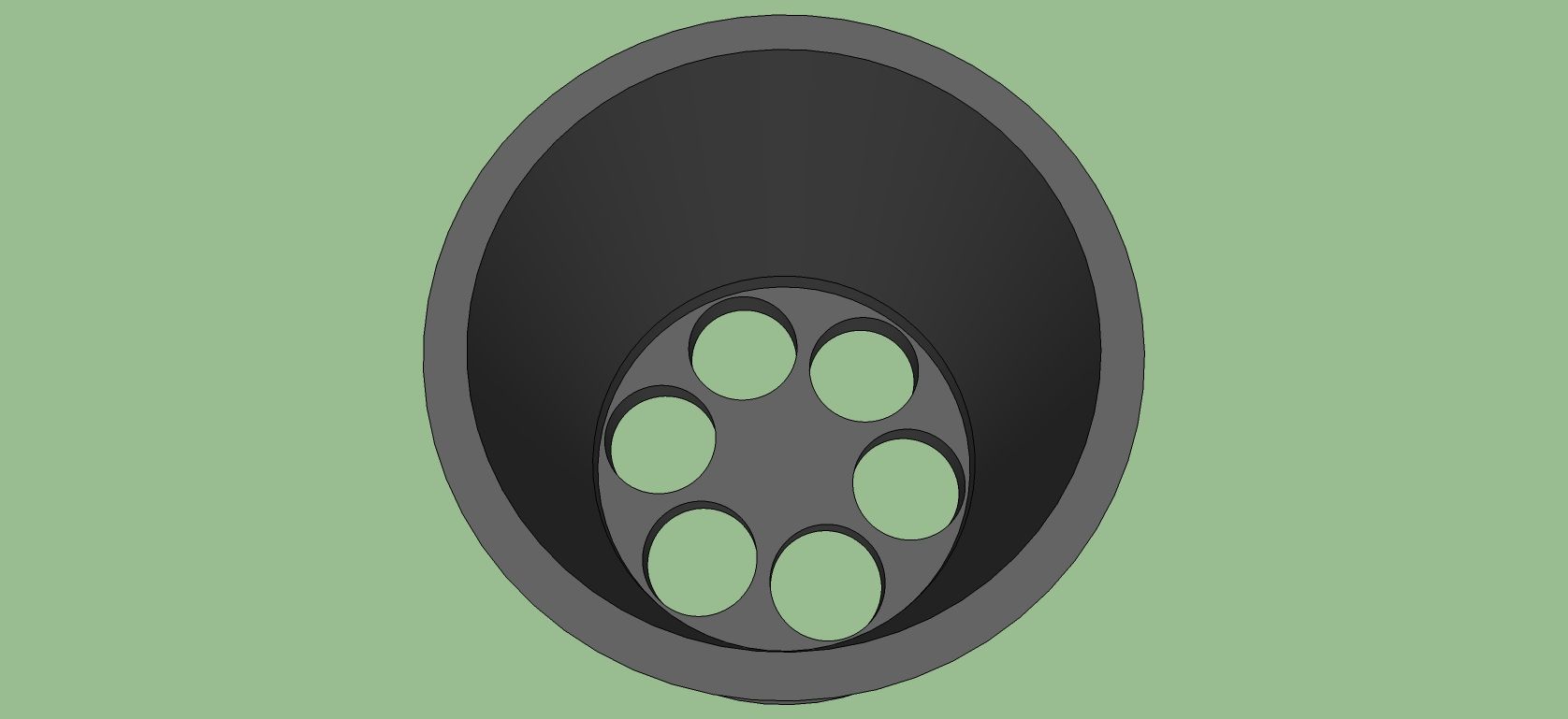 Spacer (2 of these prints will be affixed back-to-back... 2 full Spacers needed)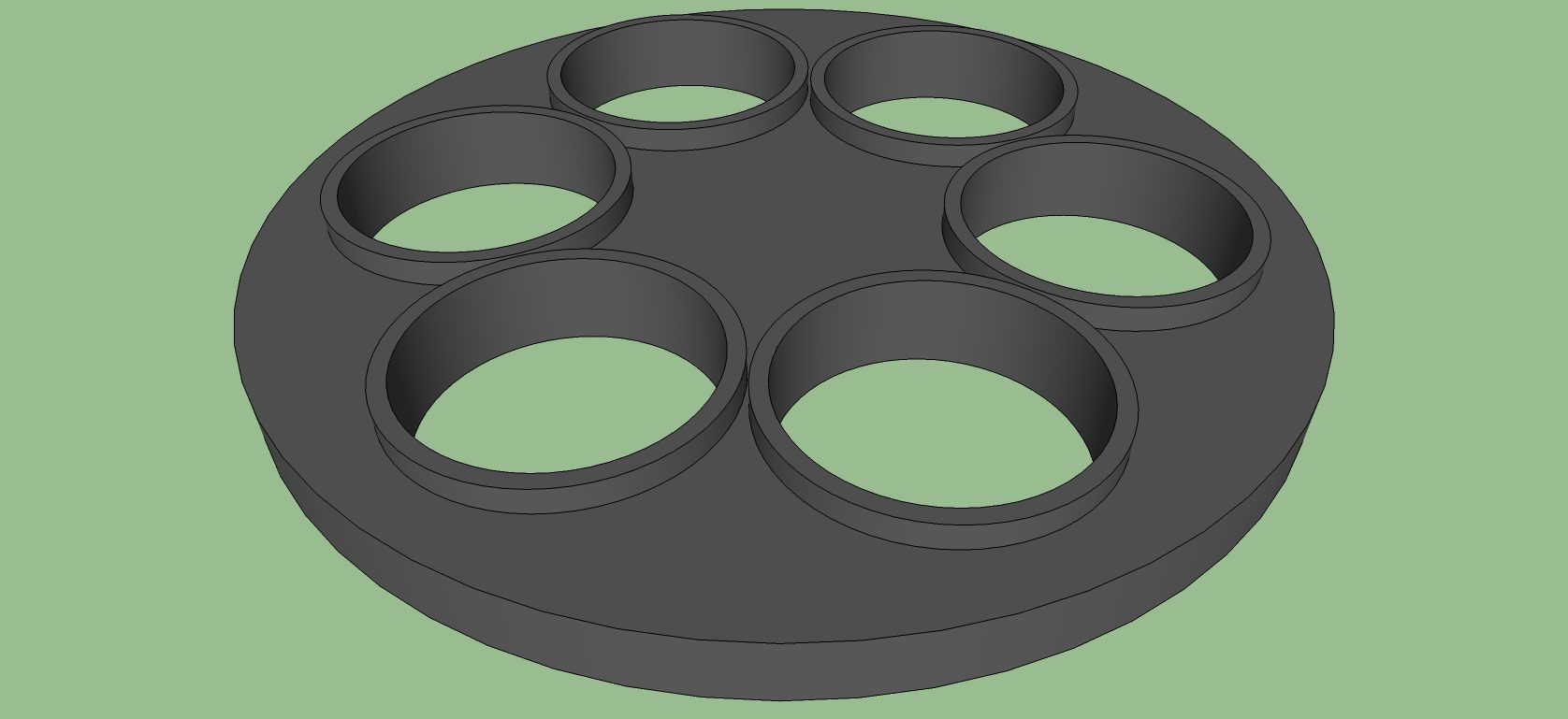 Wide Ring (2 of these prints will be affixed back-to-back, center hole is for 1/2" electrical conduit shaft)
Rear Ring (center hole is for 1/2" electrical conduit shaft)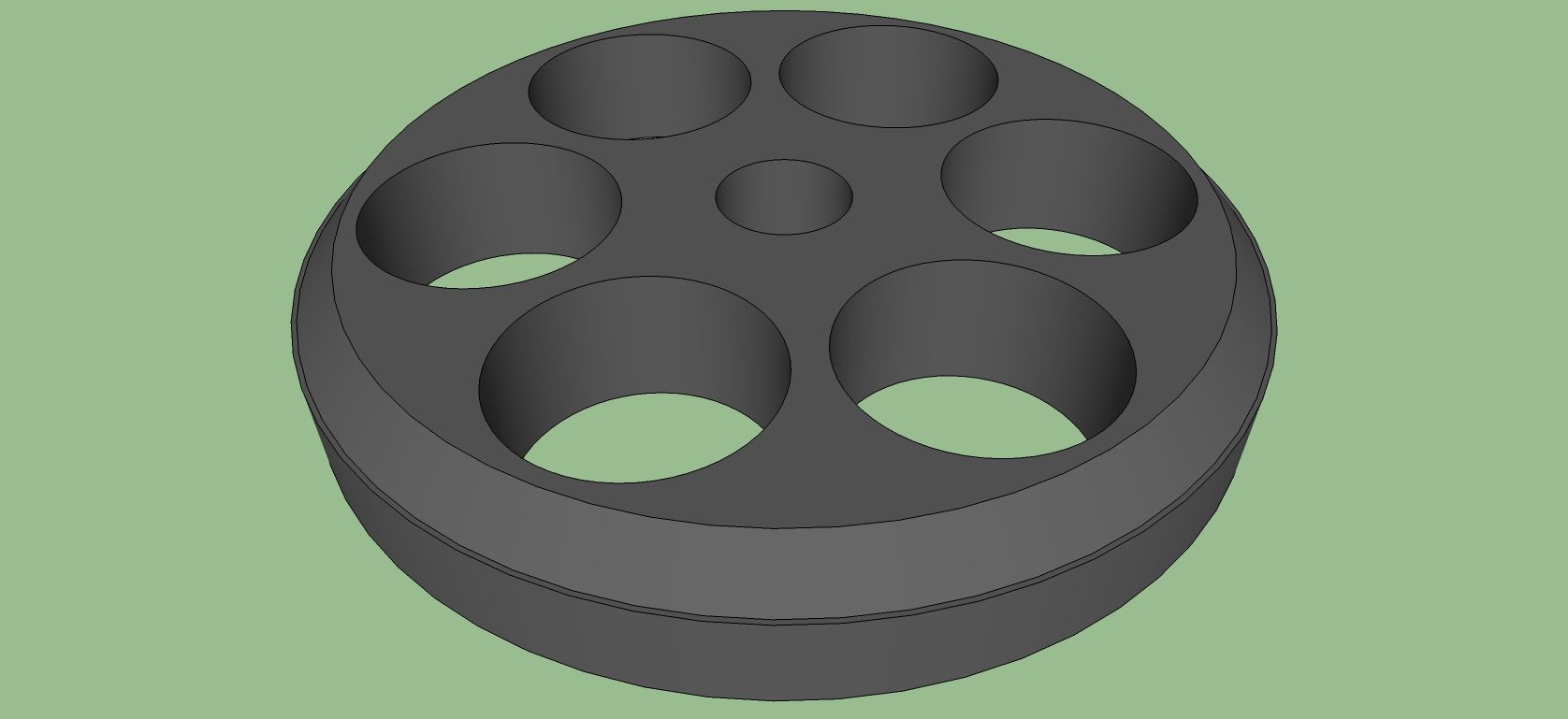 Light Holder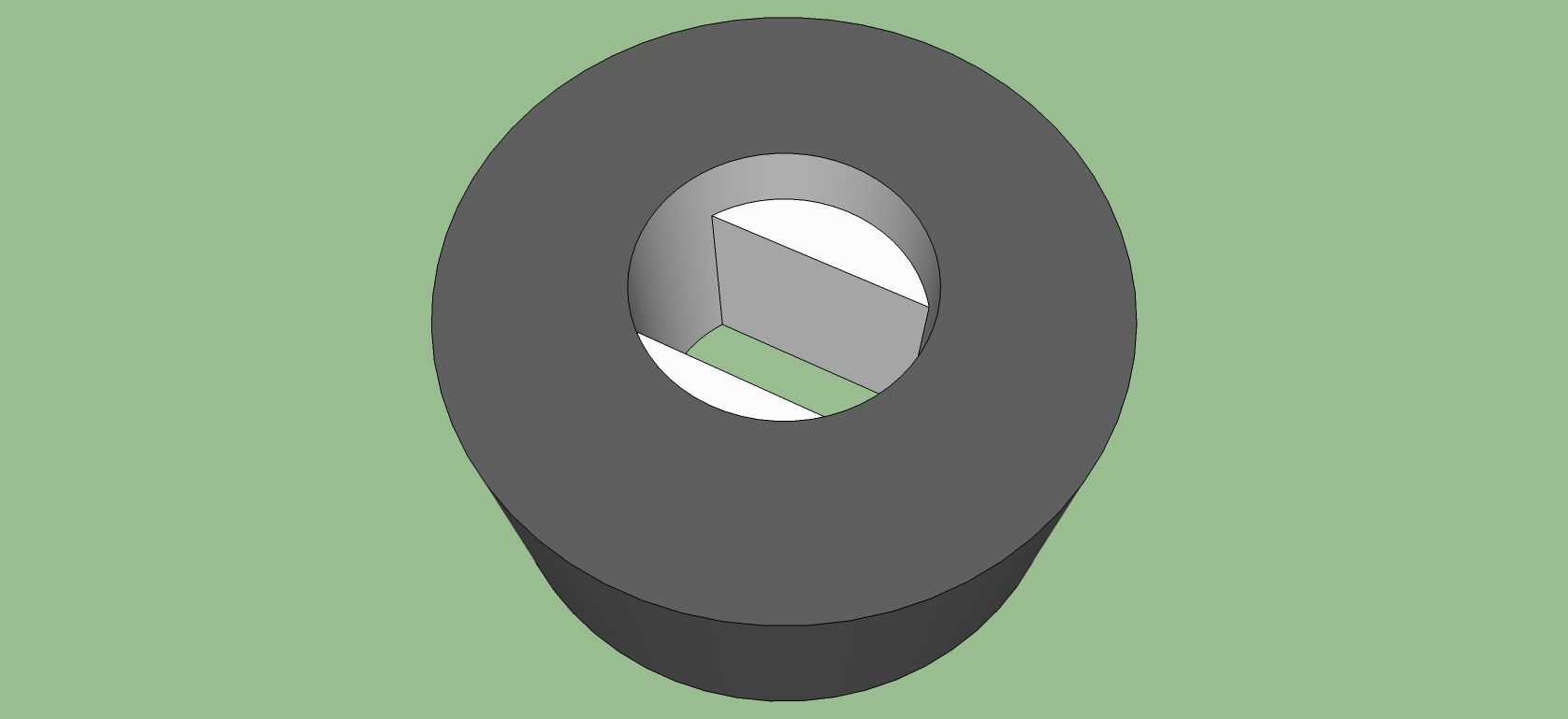 Printed Light Holder
Tabs on back will have wire soldered directly
LEDs fit flush with surface of "plug"... plug will be slightly recessed in 1" PVC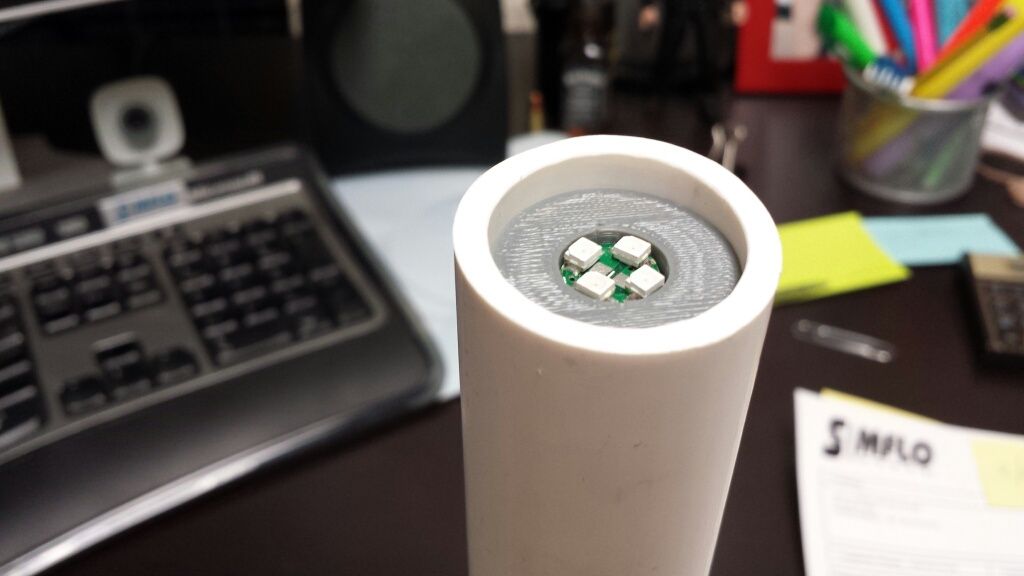 Printed Lot of Light Holders with yellow LEDs installed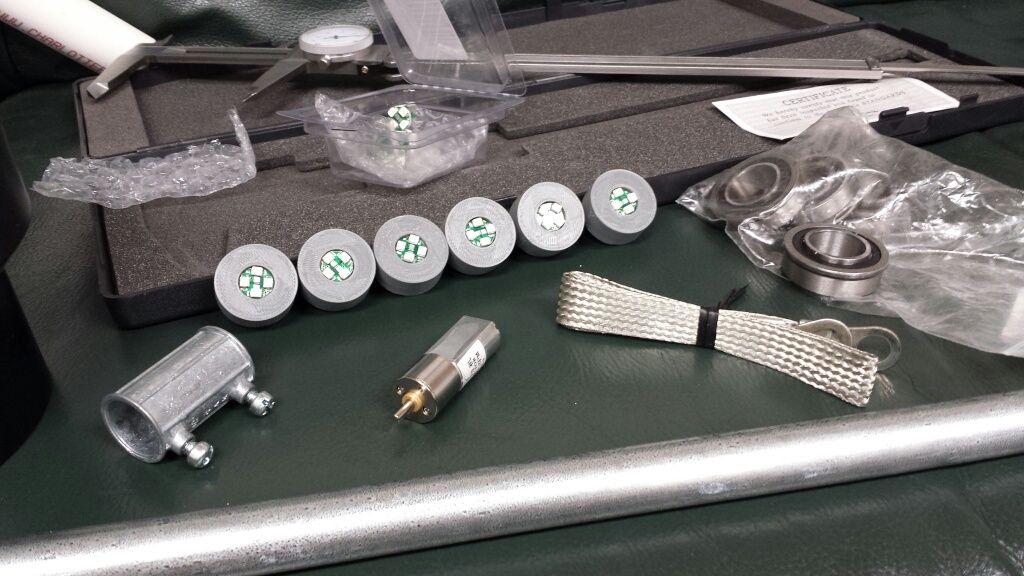 Light Connection (fits in the back end of each of the 6 barrels)
Copper Wire to be used for "feet" to make connection to the braided cable in the front bearing holder as the barrel spins
Front Bearing Holder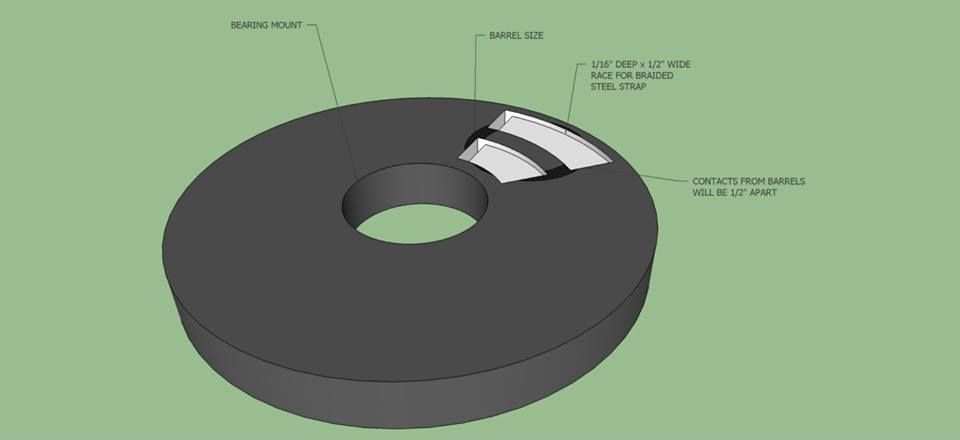 Rear Bearing Holder
Printed Front and Rear Bearing Holders (with 3D printed bushings to adapt the 3/4" ID Bearing to the OD of the 1/2" Electrical Conduit)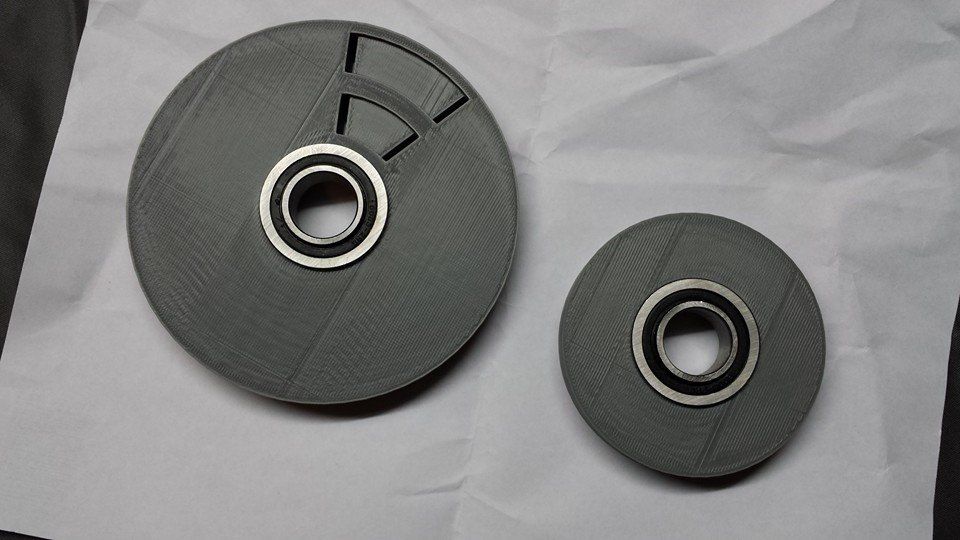 Front Bearing Holder fits right into 4" x 3" PVC adapter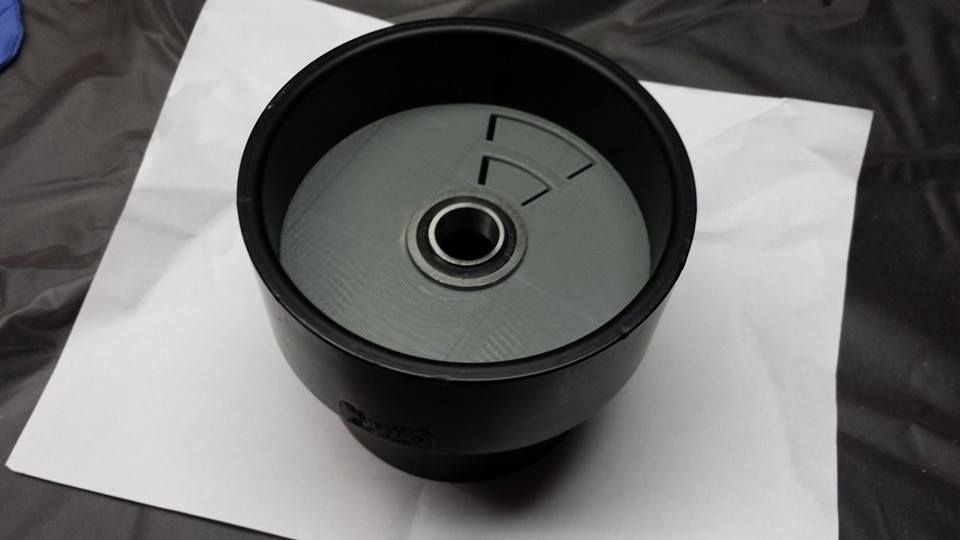 Shown with steel braided cable and printed bushings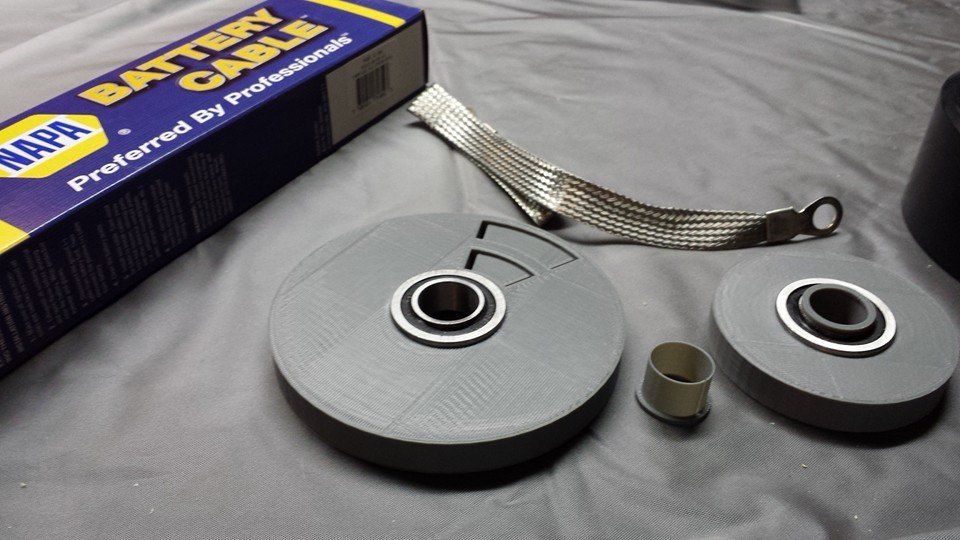 Here's a group of barrel items printed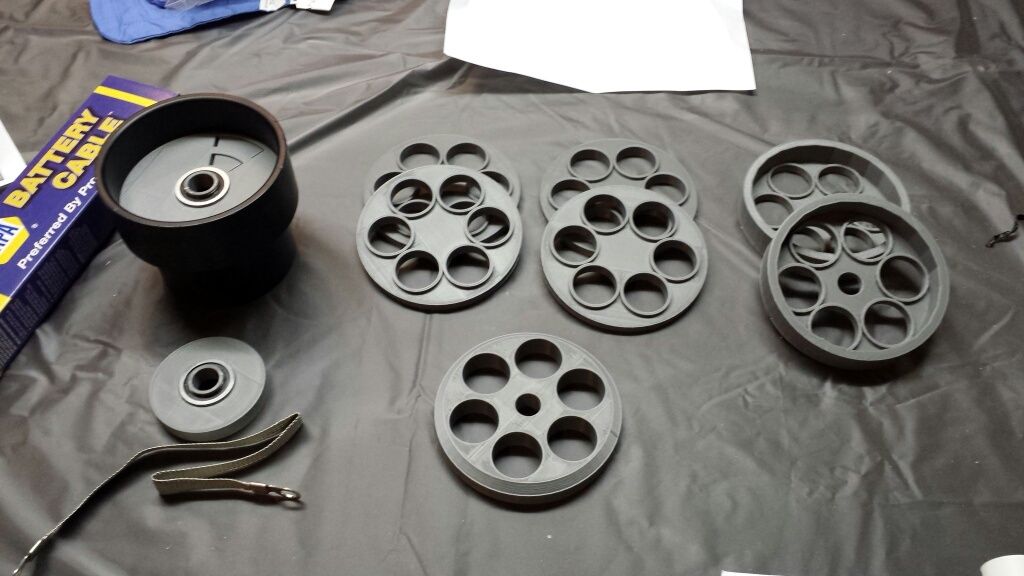 300 RPM high-torque 12v motor... I need to model and print a pulley for this motor and the barrel shaft (1/2" conduit)... 1:1 Ratio will likely be right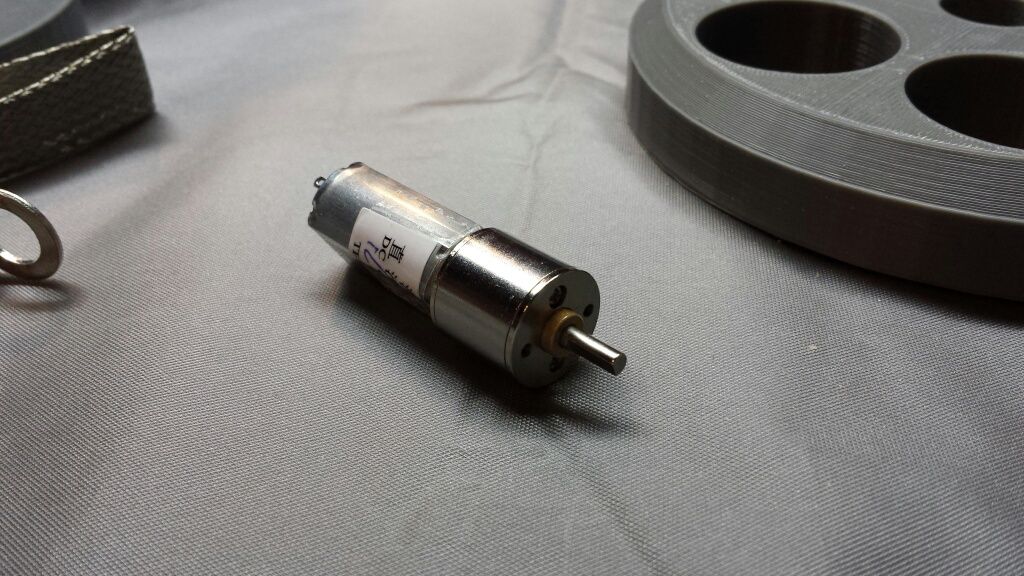 That's it, so far. I'll publish more as I get more done.
Wish me luck!