Hello,
Here a part of my vintage pewter era tankards collection
1) the little mug( same as the one show in the third image wich is from an exhibit )
Hobbit Things
2) Same model (produced from the same mold) was used in the LORD OF THE RINGS saga.
they come from the antique company 'Etain du Manoir'
Some originals from the production were sold by JULIEN'S AUCTIONS during past years, 2 of them coming from a collector who got them directly from Peter Lyon the swordmaker of the saga
Different size exist,
I guess i got enough to do a Hobbit party lol
Production of The Lord of the Rings (New Line Cinema 2001, 2002, 2003) utilized scale doubles and forced perspective on a level never seen before in the film industry. Large and small scale doubles of actors, props, and set decoration were used in certain scenes, while entire duplicates of certain sets (including Bag End in Hobbiton) were built at two different scales, so that the characters representing the different species of Middle-earth (Elves, Dwarves, Hobbits, Men, Orcs) would appear to be the appropriate size. This unique set of metal drinking tankards represents both the actor-scale prop and its matching, smaller, hobbit-scale counterpart. This wonderful pair of drinking tankards represents the ingenuity and filmmaking magic employed to bring the world of Middle-earth to life.
Juliens's
:
THE LORD OF THE RINGS TANKARD MUG PROP
SCALE SET OF DRINKING TANKARDS
***********************************************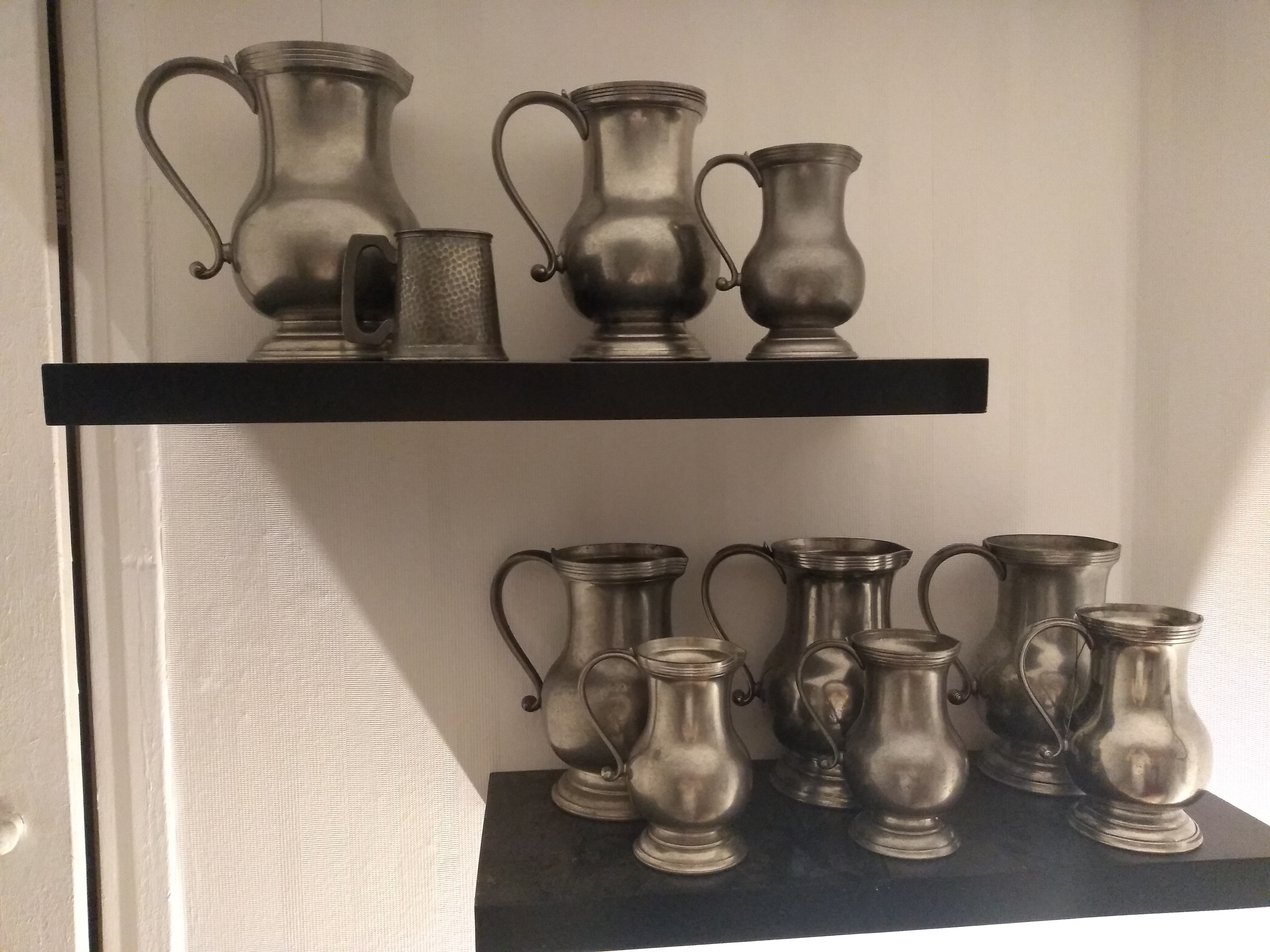 Julien' auctions 2013