Decided to dabble in digital painting as I've been meaning to expand my horizons a while and what better way than drawing Predators!! All Crits etc welcome =)
OK might as well start by posting something i started yesterday. Using wolf as a reference, i figured i'd try and develop my T800 concept a little.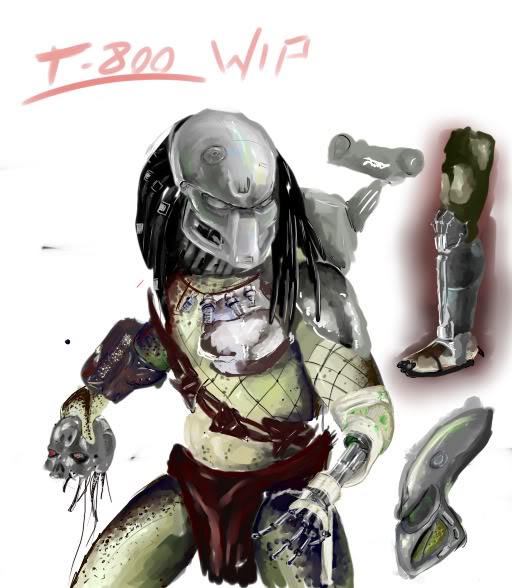 Still needs lots of work.