To start off with, I have never really been accused of sanity. On the contrary, I've often been told that I bite off more than I can chew. Well, chomp chomp.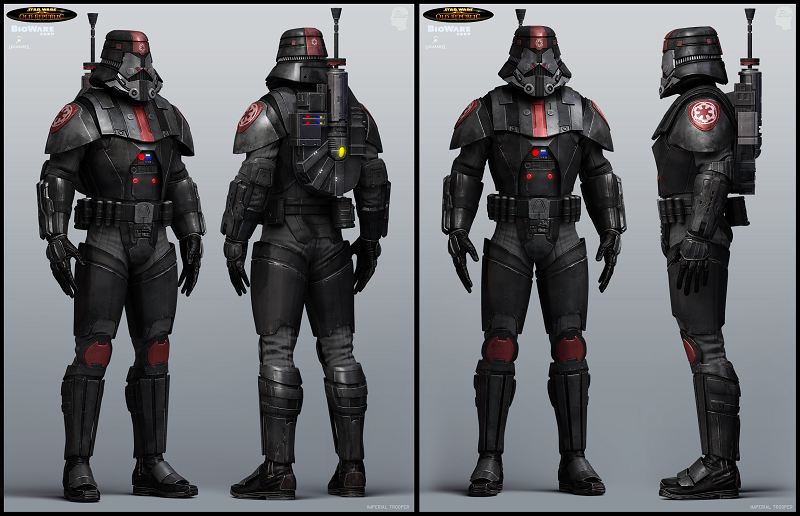 The Sith Imperial Shocktrooper from Star Wars The Old Republic. I'll be keeping it as perfect to the model above as I can. This includes the denim undersuit, the armor colors, lights, and some of the smaller texture details.
I'm planning to build this armor using a variety of methods. The primary method is pepakura. Besides this, I'll also be using various found items, sewing some, and purchasing some (boots, gloves, etc.)
Rather than boring you with a myriad of details, I plan to show each individual piece as it is built, hardened, detailed, painted, wired, and finished. That should keep my normal Wall-of-Text™ from happening.

I'll also be building the Imperial Rifle to go along with this build!