Just posting to share my Sweeney Todd razors that I own.
I actually own 3 types of razors. I have the NECA official prop replicas, ACME Brand replica razors, and the razors seen
here
. Not sure what brand that razor is, but those ones are actually sharp (obviously). My other razors that I have (NECA and ACME) are not sharp, they are just prop replicas. I have 11 razors total now. Not really sure why though, they just kind of piled up.
Below are various pictures of my razors. I will edit this post later with pictures of the three types of razors I have, as well as clearer pictures of my ACME Brand razors. Some of the pics below actually show up on google if you search Sweeney Todd razors, which is kind of funny. My Sweeney Todd razors are kind of google famous (posted pictures of them on FanPop and apparently they show up on google now).
The pictures below show the 3 brands of razors that I have in my possession. From top to bottom:
1. ACME Brand Replica
2. NECA Official Razor Prop Replica
3. Whetstone (?)/ mystery razor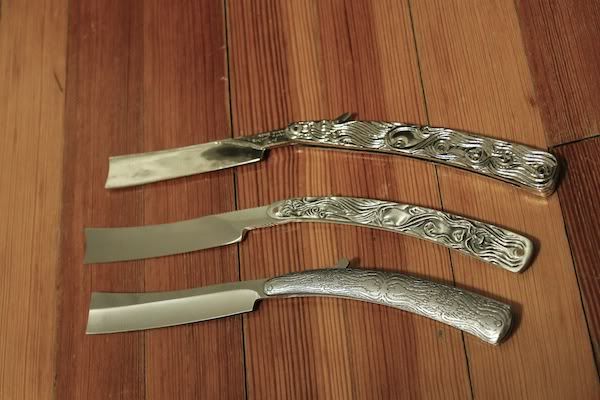 All of my razors (total 10)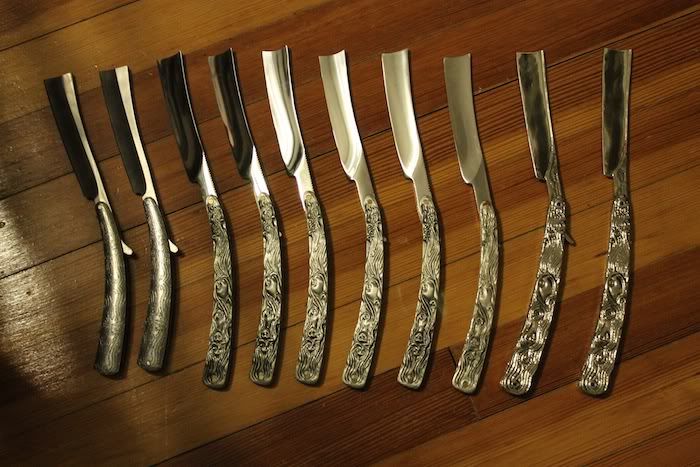 Blade comparision
left to right:
1. Whetstone (?)/mystery razor
2. NECA Official Razor Prop Replica
3. ACME Brand razor
Full set of razors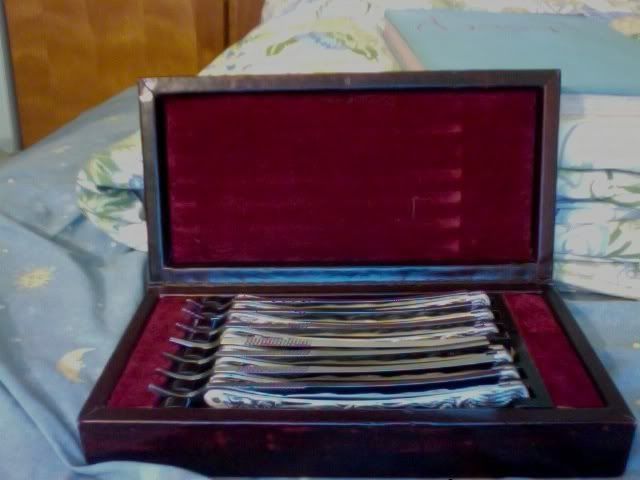 Top view of full set of razors (not really sure why the bamboo plant is behind them, sorry about that, I think I was using it to hold the top of the box open)
Just a kind of interesting pic of my razors
Last edited: