Hello, I'm new here, and thought I would post some of my costume pics in a thread for some feedback.
I have been doing some looking around on this site and I thoroughly impressed by the level of skill of the people on here. It really is amazing and I hope to learn some things while I am lurking around here.
Anyways, that being said, I ask that you please be kind with my photos. I know that my costume is nowhere near the level of a lot of people people's costumes and props on here, but I am just a person who has taken an intense interest in the 2007 Sweeney Todd movie. I have decided to cosplay Sweeney Todd, been doing so since 2008. I have been making updates to my costume along the way (maybe later I will show progress pics). I still consider the costume to be in progress since it is not up to the level of accuracy that I want yet. I must admit that I am a person who is dependent on commissions, however I am looking to learn how to make my own costumes and replica props eventually.
Below are some pictures of my Sweeney Todd costume. I am aware that there are many inaccuracies, but I am working on sorting those out.
Let me know what you guys think
Below is a picture where I tried to do something similar to the Sweeney Todd promotional poster.
Another one based off of one of the promotional poster. This time I actually have a Mrs. Lovett. Her costume is not accurate at all, that is because I did not have a legit Mrs. Lovett costume for her at the time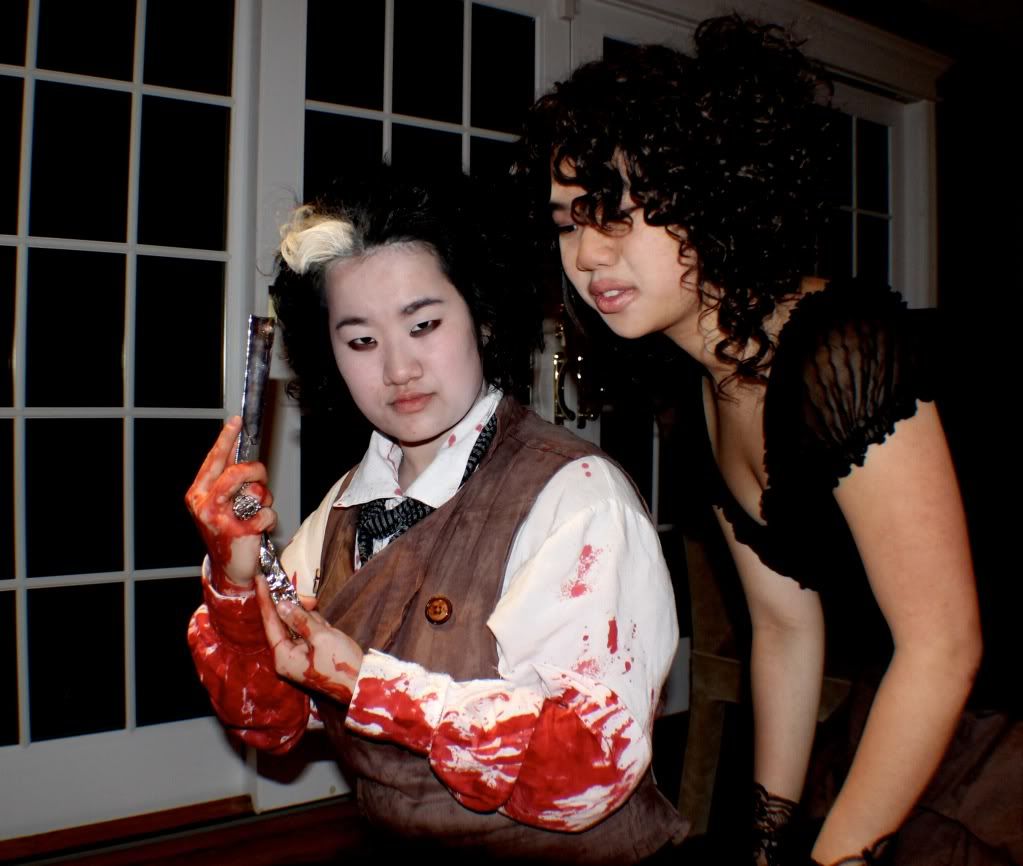 A comparison shot. Yea yea yea, I know... Sweeney Todd isn't Asian. Sorry. I can't really help that.
...And lastly a picture of all my razors. I just have the standard NECA replicas with the box. I have been looking for someone to make a more accurate box for me, with the accurate latch on it but haven't found anyone yet. So this is what I have.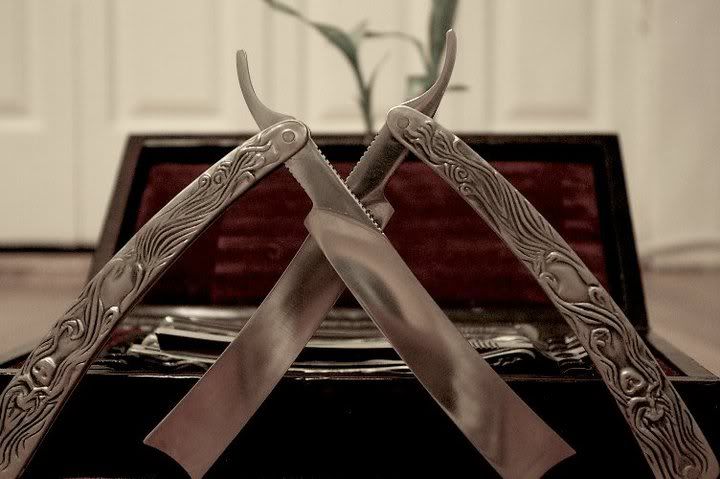 Sorry for all of the pics, Just wanted to share.
Thanks for any feedback!