Every start of the summer vacation there is summer fest in the part of Bruges where we live.
The second day there is a costume parade with contest.
This year we dressed the inlaw famely with a few costumes of us in hope we would win.
here are a few pics.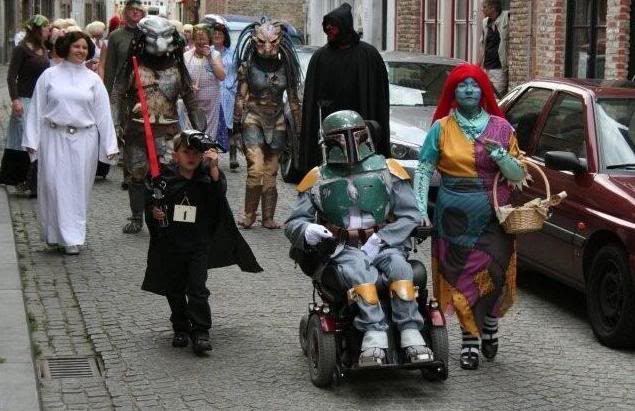 My brother in law, that is in a wheelchair, we dressed up like Boba
Mother in law was Sally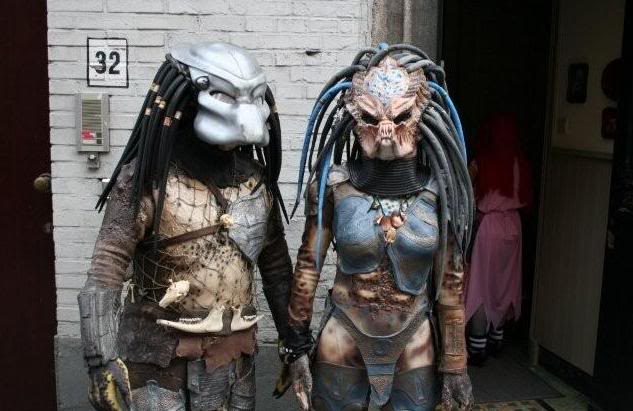 The misses and me (still in her old suit)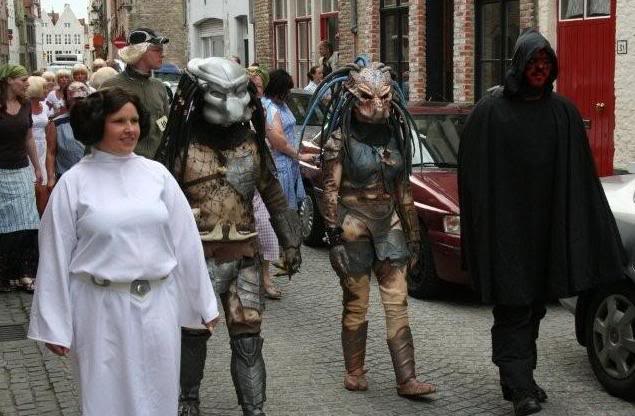 My sister in law dressed in Leia, her husband in Darth Maul. It took us 5 minutes to find some clothes that looked a little like Darth Maul but it took me 1,5 hour to paint him up
Our name was "The Hollywood freaks" and geuss what... We only got 3th place, nobody that took part in the contest could not understand it.