This was the first time my family and friends saw my suit, they didn't know I was making it. The other pred is my mate, he bought his suit off e bay last Halloween, since then I've modified the bio, repaired the armour, feet and made the cannon and spear for him.
We used a fog machine to make the lasers show up a bit better, and in the background is the alien suit he's just bought, I'm going to be working on this as well for him.
Had a real blast, but I quickly found out that having a full mask and a bio can make it hard to breathe comfortably, so I knocked up an air feed system in the backpack using a computer fan and some tubing.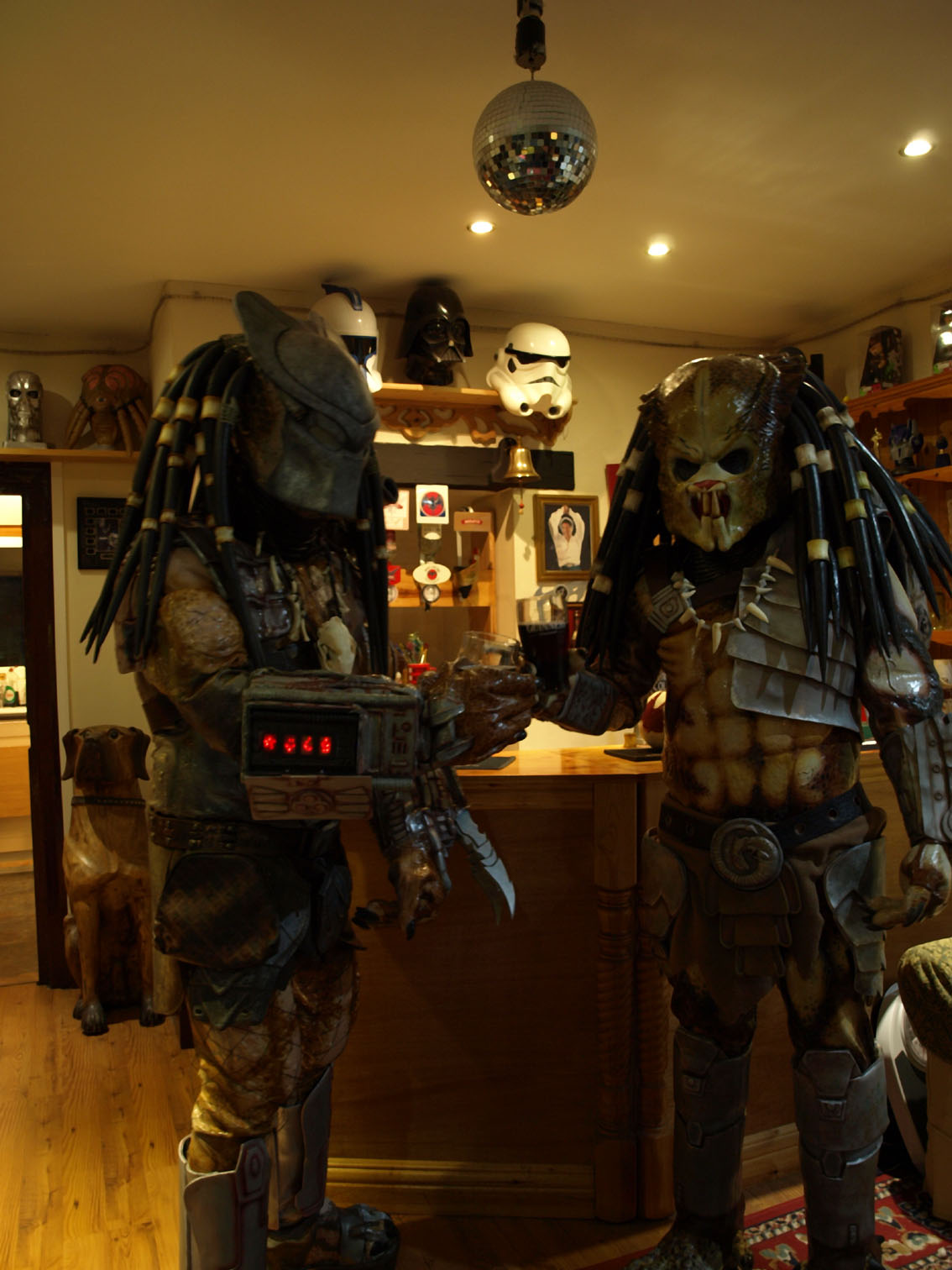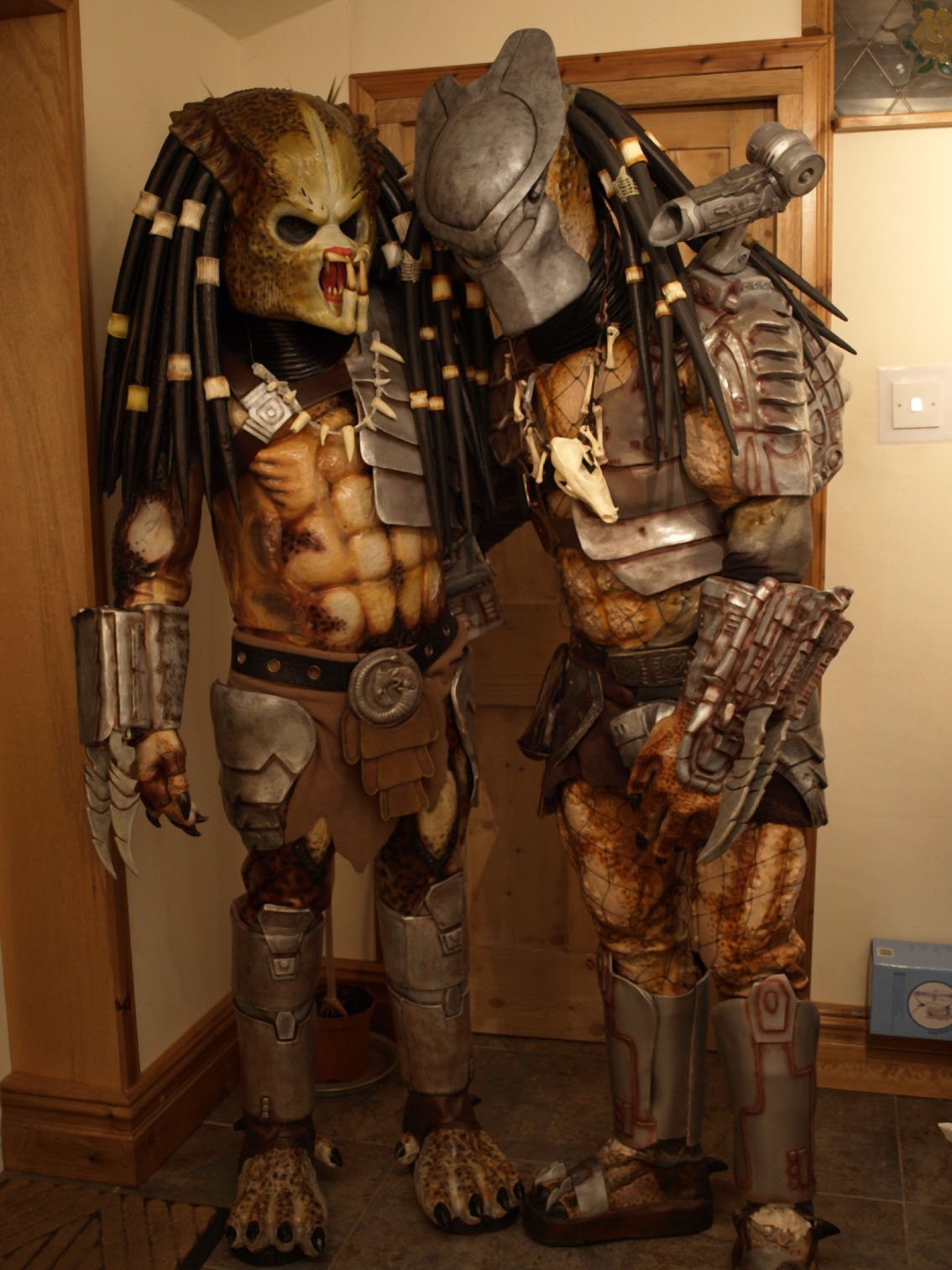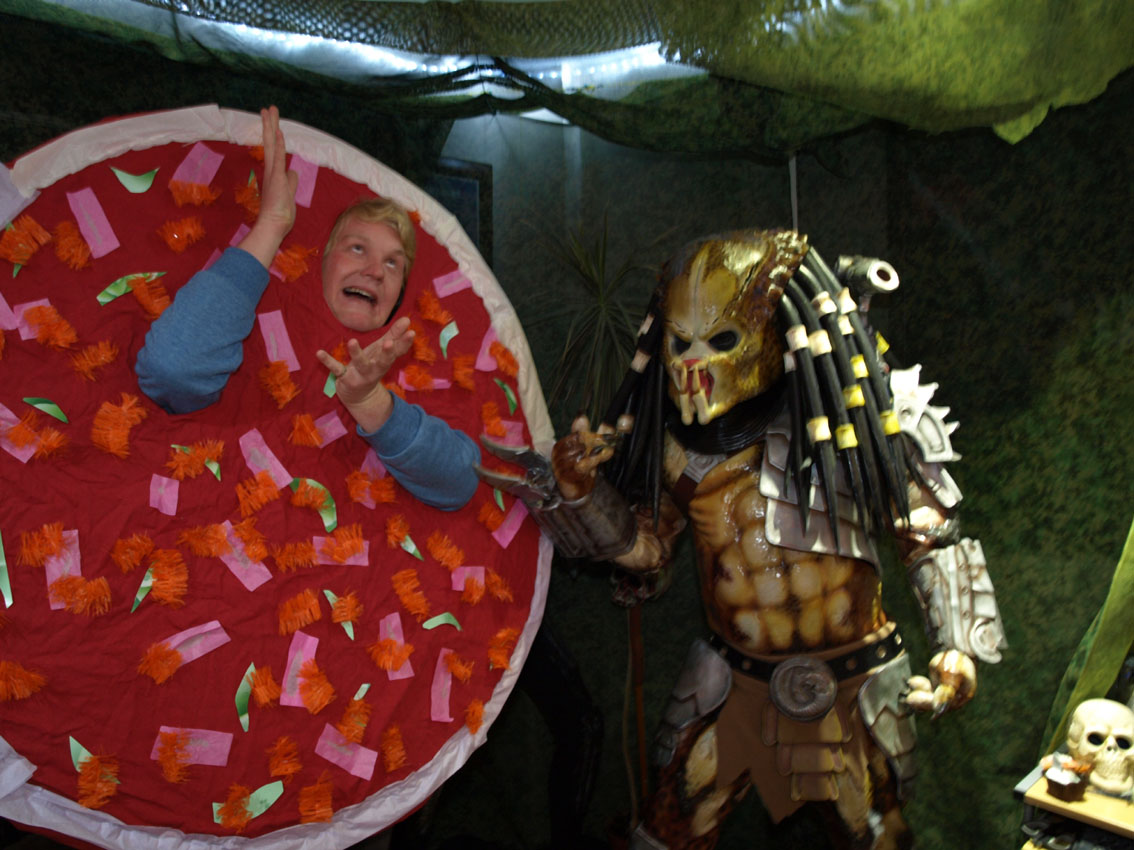 I've got a couple of small repairs to do to the suits, then I'm hoping to get some better pictures, now that I'm a bit more used to the suit.
Last edited by a moderator: