Sr Member
RPF PREMIUM MEMBER
With my SS TIE fighter build finally (and I mean finally) winding down, I'm now ready to tackle this project. And now that I know Icons had originally intended to use Death Star bases for all their future SS models, like my SS TIE model, I'd really like to use a Death Star base for this one. Hopefully, something will turn up this year. I'd like to avoid molding the one I have if possible.
This is a kit I purchased on ebay about 5 years ago simply because it was from a short run and it was the first SS Y-Wing kit I had seen available for purchase: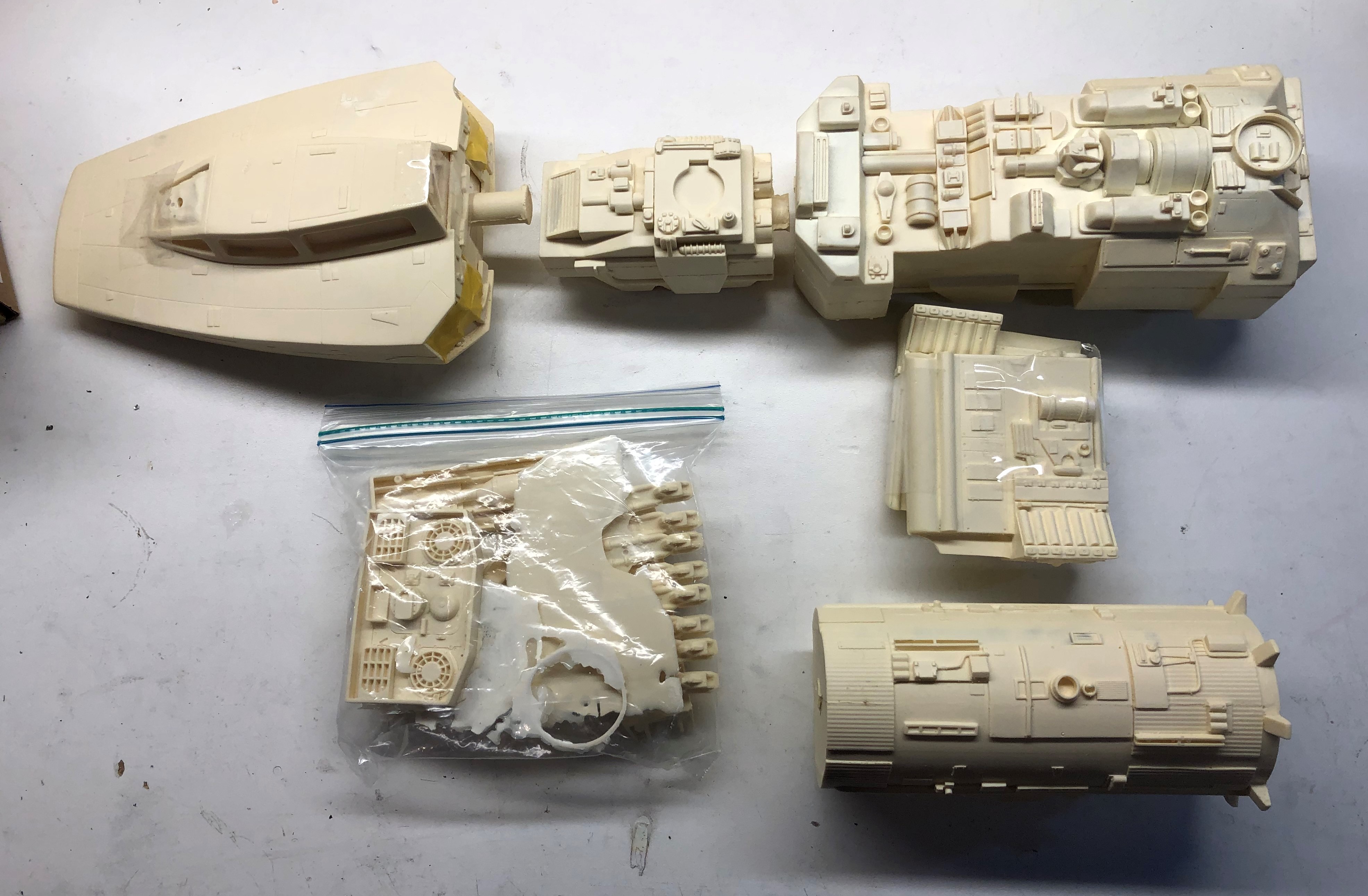 I also saw it as an opportunity to replace the Master Replicas Y-Wing I once owned 10 years earlier, but had to let go due to the recession. I actually thought that this might be a recast of a MR Y-Wing but after comparing it to some detailed photos I discovered that it isn't. The original artist did a great job with it, but I'm still seeing some small details that will need to be added to make this look more like Gold Leader.
Once nice thing about this kit is that it's much lighter than the MR version and it will give me that golden opportunity to paint it as close to the original filming model as possible.
Cockpit:
Like my SS TIE model, I'll be hollowing out this one partially to make room for engine lights and possibly some room for my ILM pilot figure.
Last edited: