Well-Known Member
RPF PREMIUM MEMBER
I am starting a run of
Studio Scale
model kits replicating the 1/144 scale
Starspeeder 3000 ILM model
that was used to film the original Disney motion simulator ride Star Tours. A few of the original miniatures have been sold through PropStore and this model replicates all of the details found on the original filming miniature, including the greeblie found part on the back near the engines.
This kit will include
: Five (5) resin 3D printed precision fit parts, one (1) resin greeblie casting, 3D printed stripe mask, and a steel rod used to display on the base.
As with any kit, sanding/filling and painting needed unless buying a finished one, but the resin prints come out really smooth and really dont need much cleanup, especially compared to FDM prints. The painted model in the photo is my V1 paint test so not final paintwork but gives an idea of what to expect.
Please list which option you are interested in and if you are US or international (Shipping: $10 for US, $20 for international). Payment via Paypal:
1
) Starspeeder kit with mask - $80
2
) Starspeeder finished and painted $300
Thanks!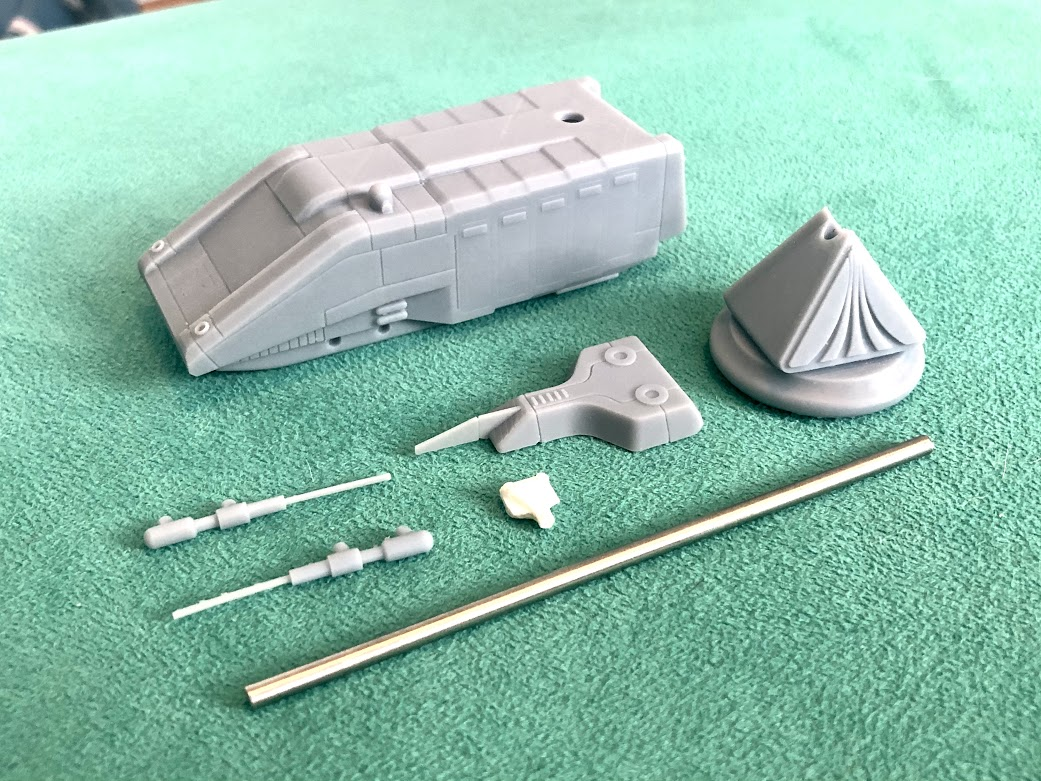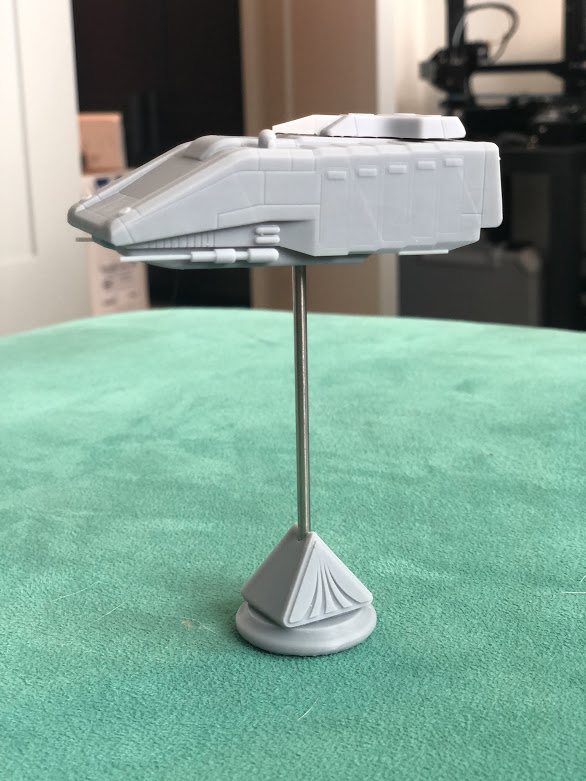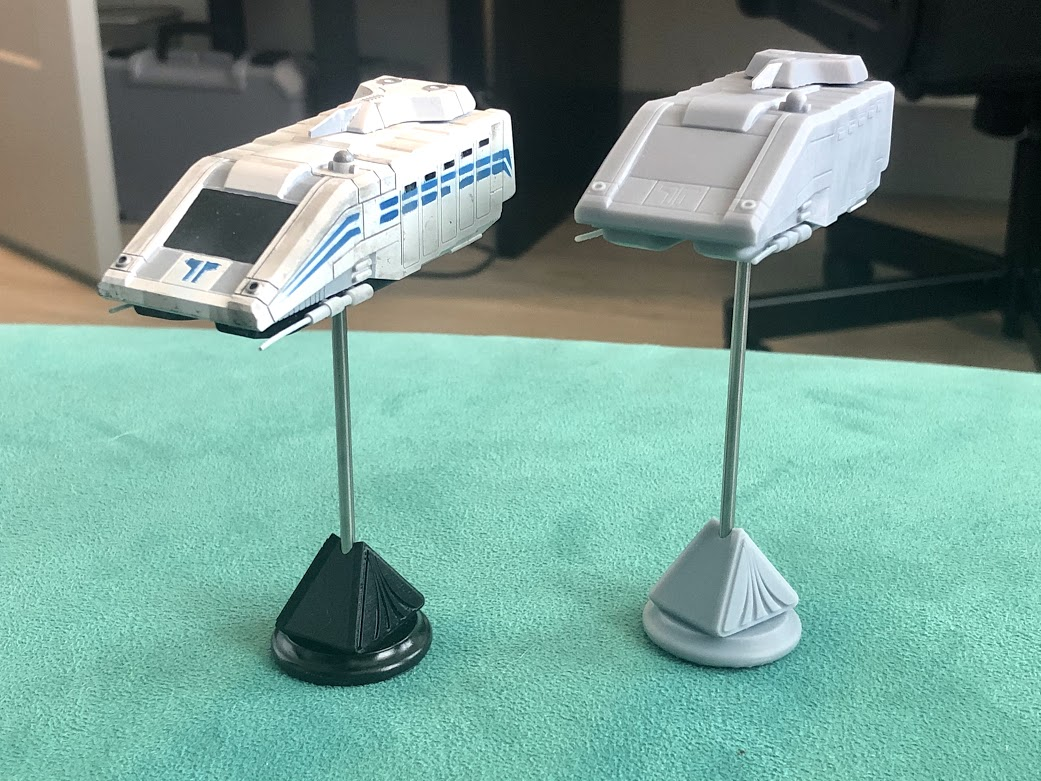 Last edited: