I decided to grab a group of friends together to build ILM's 2.59m/8.5 foot avenger star destroyer from Empire Strikes Back. They made the 2.6m version because the 4 footer that was retrofitted from ANH didn't meet the scale for the closeups they needed.
I've gathered a few reference images from some ILM documentaries. Here's two of them
: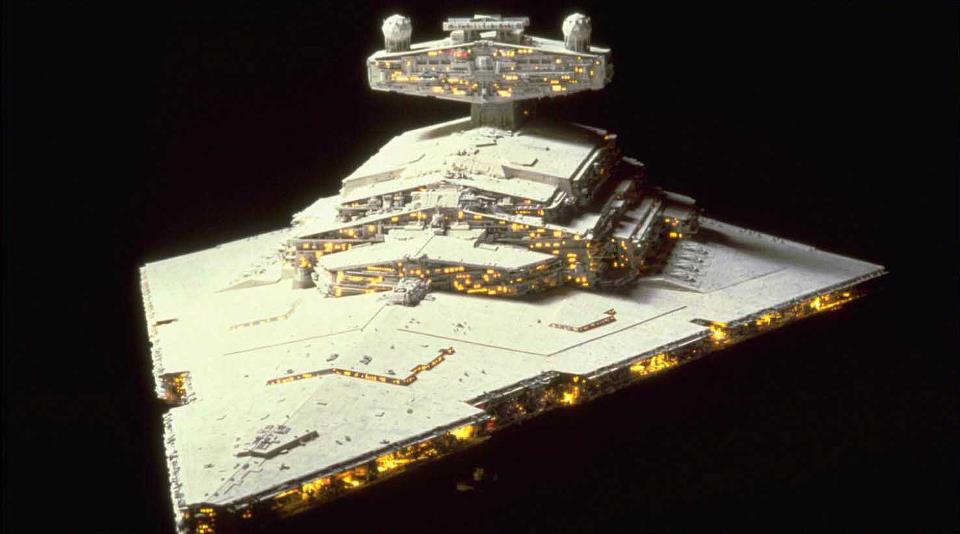 I reached out to GEEK1138 and bought his 1/300 Devastator files from him, including some measurements for constructing the wooden inner framing. His ISD isn't actually exactly 1/300, but rather 1/362. The length of a star destroyer is 1600m, and his is 4.41m, so some quick math gave me the exact scale he was at. I then divided his scale from my scale to find a scale factor of: 0.5873015873. So anytime I converted his measurements, i'd always use that scale factor.
I found a large chunk of MDF and 2x4s lying around at my college's student-run makerspace, so I began marking them up. After a couple of hours of work with my friends, this is what we've done so far: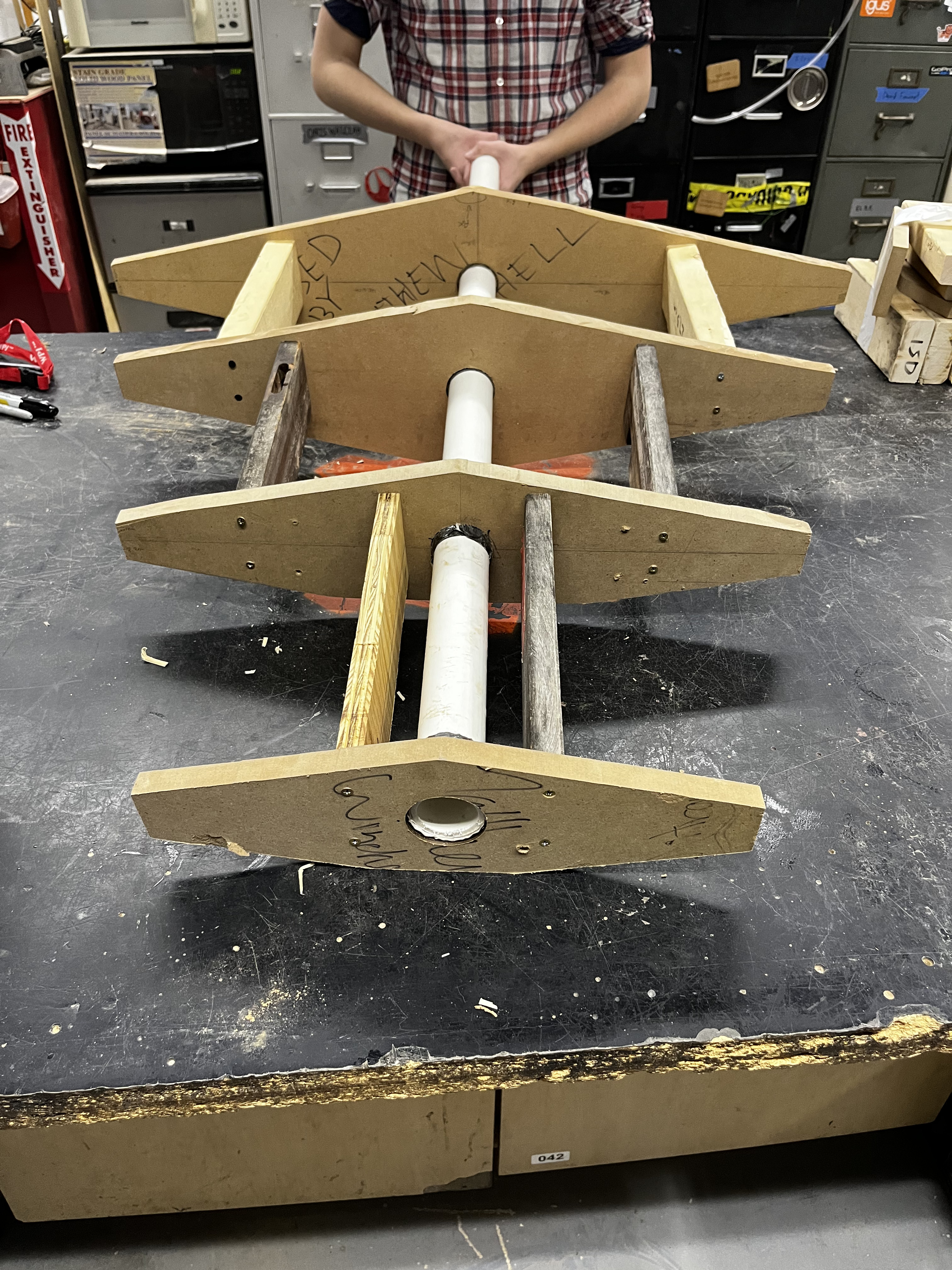 We need to grab another board of MDF to finish off the back two ribs.