Hi guys, finally after nearly 3 years, my Probe Droid master pattern is nearly complete. It should be done within a couple weeks. I couldn't wait to show it off so check it out. Look for my interest thread in the Junkyard too.
As some of you already know, I bought the masters/rights to Rolando's original PD kit. The things that bugged me about that kit were the head shape and some scratch built parts that have since been correct. Now all the available donor parts have been used on the improved master. Where possible we have created copies of donor parts to be added by the builder to the model. This feature alone makes me giddy. The big changes to the head were to create the curvature and paneling to allow donor kit parts ie eyes etc..... to be placed and spaced the same as on the original SS filming miniature. The sculptor communicated back and forth with me until we were satisfied we matched the original in all the available shots we had. Now all the eyes and head doo dads will have the same spacing and location as what we see on screen.
And last but not least, the legs which were solid castings on the original model, with a few brass rod pistons added, are now made 100% from donor kit copies, so each kit can have a fully posable set of lets. Are you drooling yet? I could't sleep last night thinking about these legs.
Now before I show the photos, please allow me to thank all the guys who helped me get this project moving.
Our good buddy in the SS world Steve Neisen was the guy who basically dropped the opportunity in my hands for this probe droid master model. He introduced me to Rolando who sold me both his PD and the ANH Escape Pod master models. Steve also introduced me to my sculptor for this project. Steve also kept me posted during the many discussions for re-mastering this model. His insight into updating and turning this into a better kit are invaluable. I will never be able to thank him for his help.
I won't name him by name, but my sculptor is one of the most talented fellas in the business. If he's not up to his elbows in clay and resin, maybe he will chime in and take the credit himself.
Last but certainly not least, I want to thank my "leg man" and "kit producer" Mike Salzo. My project has been in limbo until recently. Once Mike came on board (also thanks to Steve), the project has shifted into high gear. As you can see from my photos, the kit is in capable and masterful hands. Originally, I had no plans to make these legs posable like the originals, because I just could not imagine any scenario where an affordable kit could be produced with such a high level of accuracy and quality. Mike changed all that. (special thanks to Lee and Guy for their inspiration to Mike to allow him to envision and create affordable poseable legs)
Now a few specifics. The head and body casting will be rotocast to get the most flawless castings possible. If anyone has gotten one of Steves or Mikes kits in the past, you know what I mean.
The legs will be cast with aluminum powder in the resin to make them stronger and less likely to break.
all the parts will have minimal cleanup in most respects.
Now since this is just a show off thread, I'll shut up and post photos.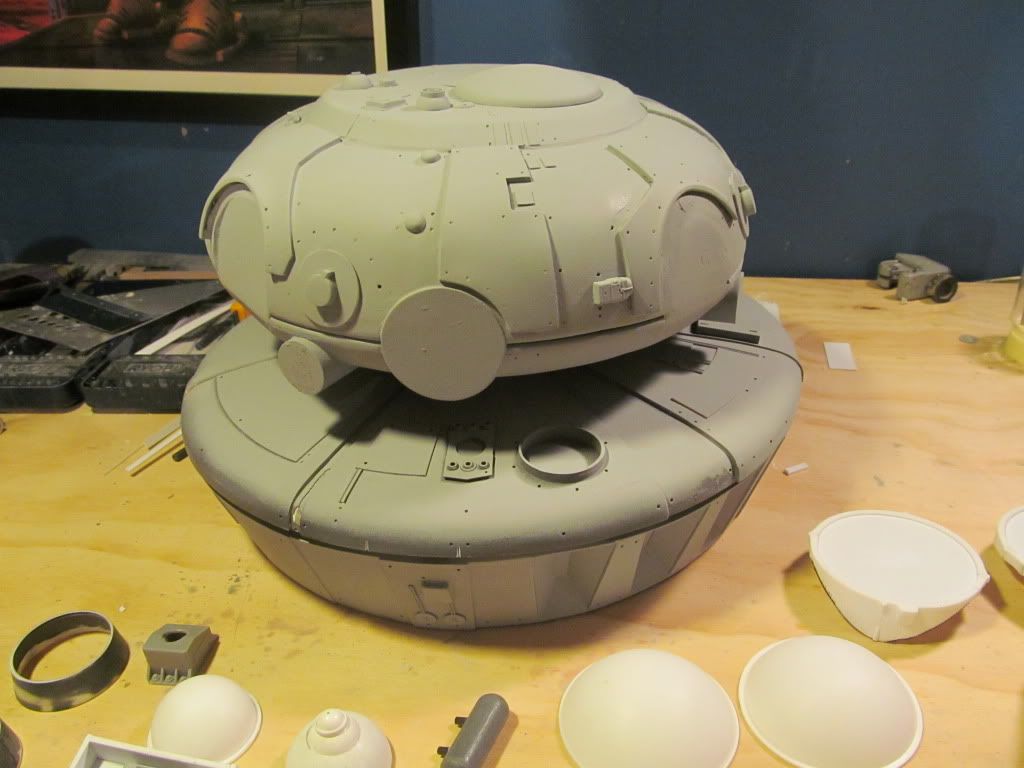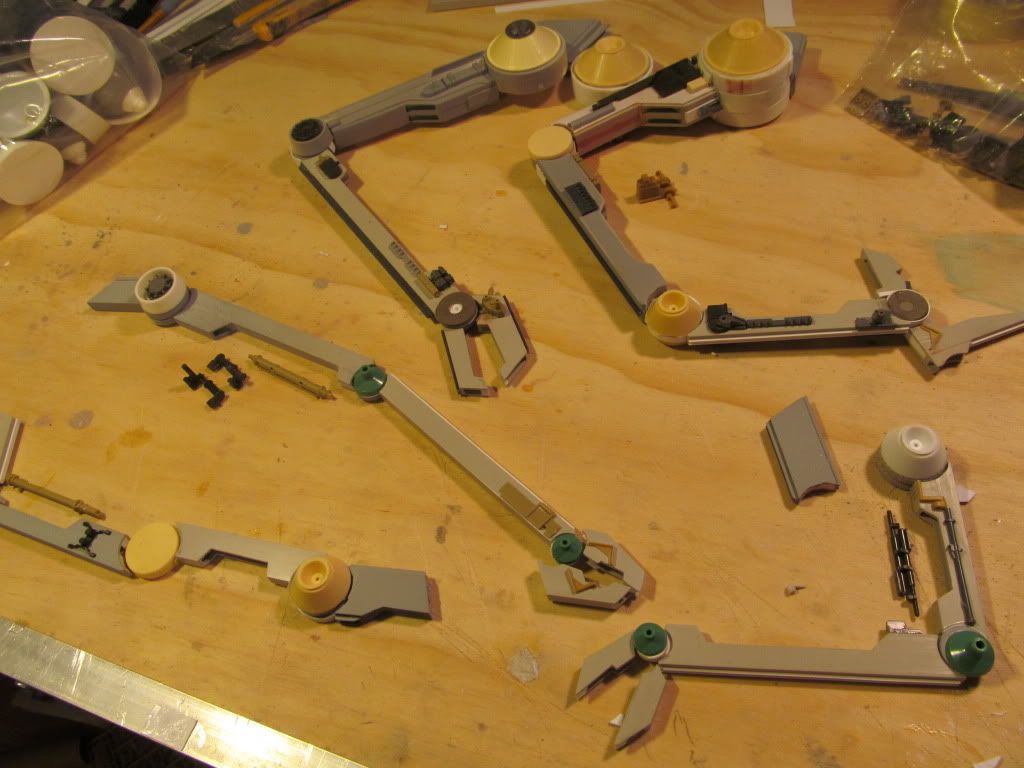 Last edited: