I started this kit on June 26, 2009. The kit is from Mensaboy Models.
The build stopped on December 21, 2009 due to a Star Destroyer commission build.
Other commission builds (and a few personal builds for myself) kept me from finishing this Tie Fighter.
Since the Y-Wing build is complete and I am not doing commissions right now... I decided to complete all of my started builds before I work on any new kits.
Sorry, I lost all of my build photos for this project up to this point.
The interior cockpit was scratch built by me. I used reference photos to get it as close as I could with what I had at the time. The top 'canopy' comes off. This is so you can install the 9V battery. The two rear engines and cockpit light up!
The mount point was originally just a large clear rod. This left a huge hole on the bottom of the ship. I have changed this so that it can now use a panavise camera mount.
The first wing was mostly completed back then. I did not use the included fiberglass panels. Instead I cut out two panels from aluminum sheets. You can see this on my building of the second wing shown below.
I have updated only a few details/greeblies from what Mensaboy made (seen below). Some are accurate and some are not. Sorry to the rivet counters, I am not going for screen accuracy on this. It is close and I am happy. That is all that matters.
Each wing is put together differently. The result is nearly the same once completed. There is a lot more cleanup on the first wing compared to the second. This is due to the fact that I have better tools now and my skills have improved since then.
Paints I used in 2009:
Tamiya TS-32 Haze Grey Spray (Main Body)
Tamiya XF-63 German Grey bottle (pilot)
Tamiya XF-50 Field Blue (Window Canopy)
Tamiya XF-53 Neutral Grey (Cockpit)
Tamiya TS-29 Semi Gloss Black spray (faux koolshade).
New mount point: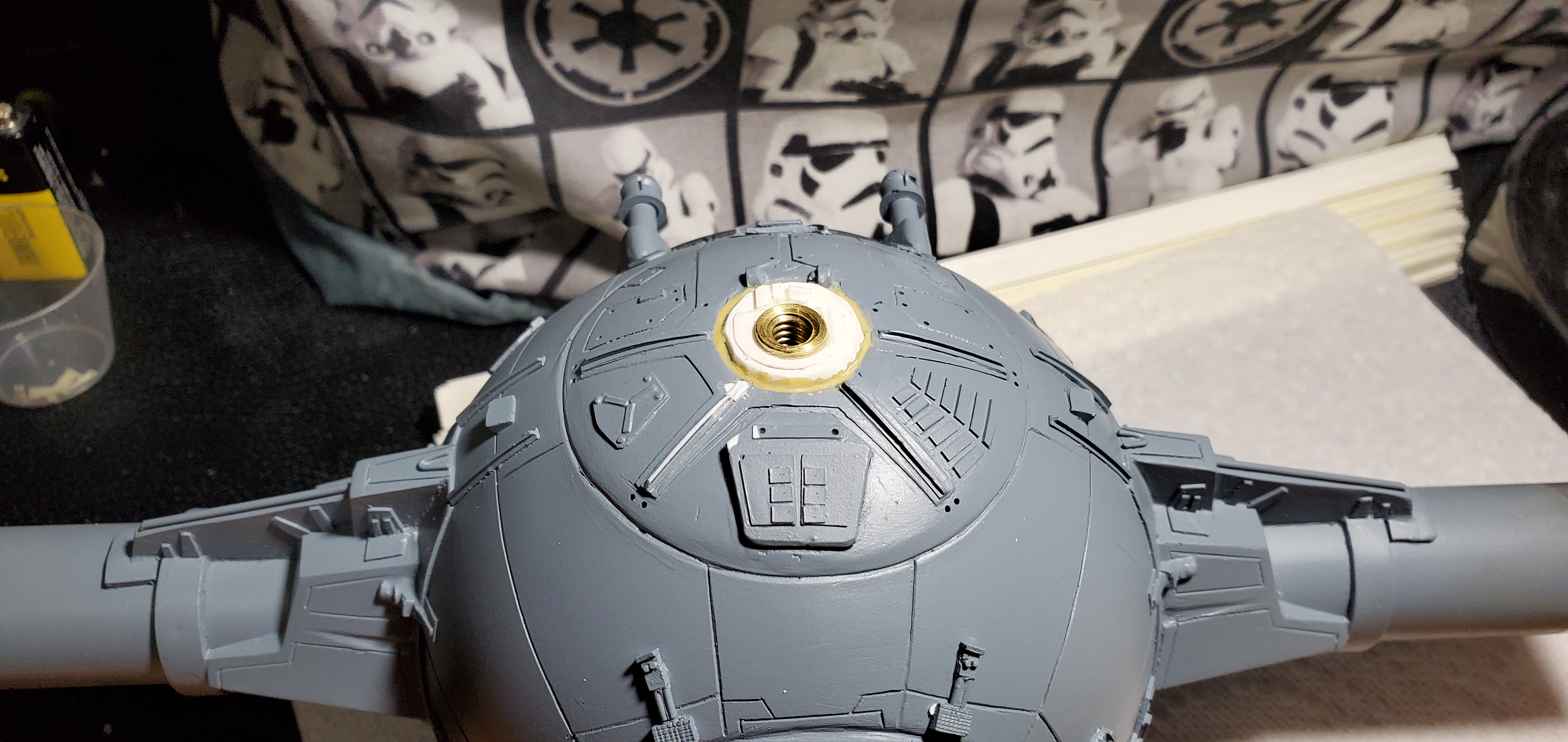 old details: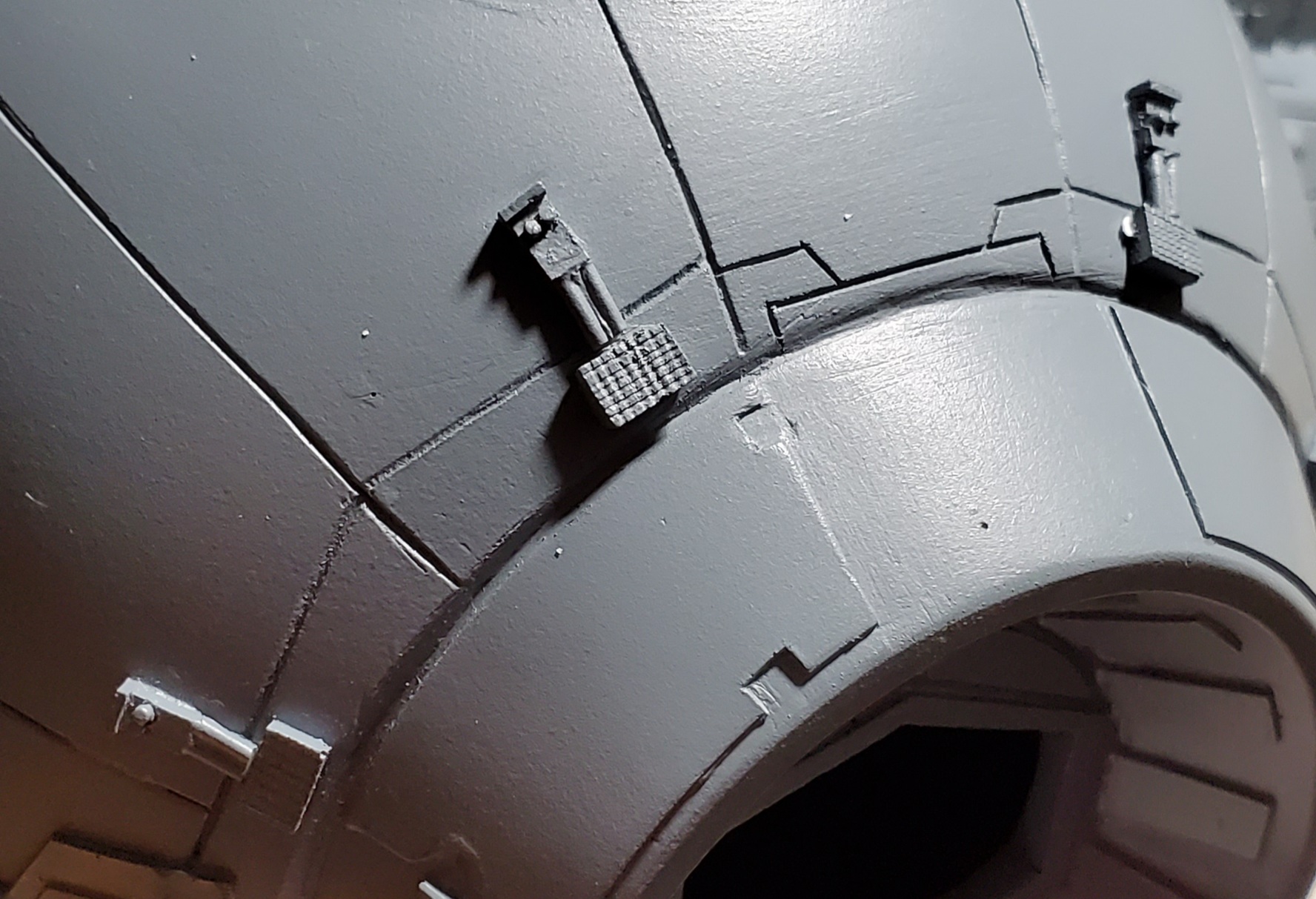 'updated details':
Starting the second wing.
Magnets used to help hold the faux Koolshade flat and in place.
2009 wing on left and 2020 wing on right (still in progress).
You can clearly see how much cleaner the edges of the 2nd wing is compared to the one build in 2009.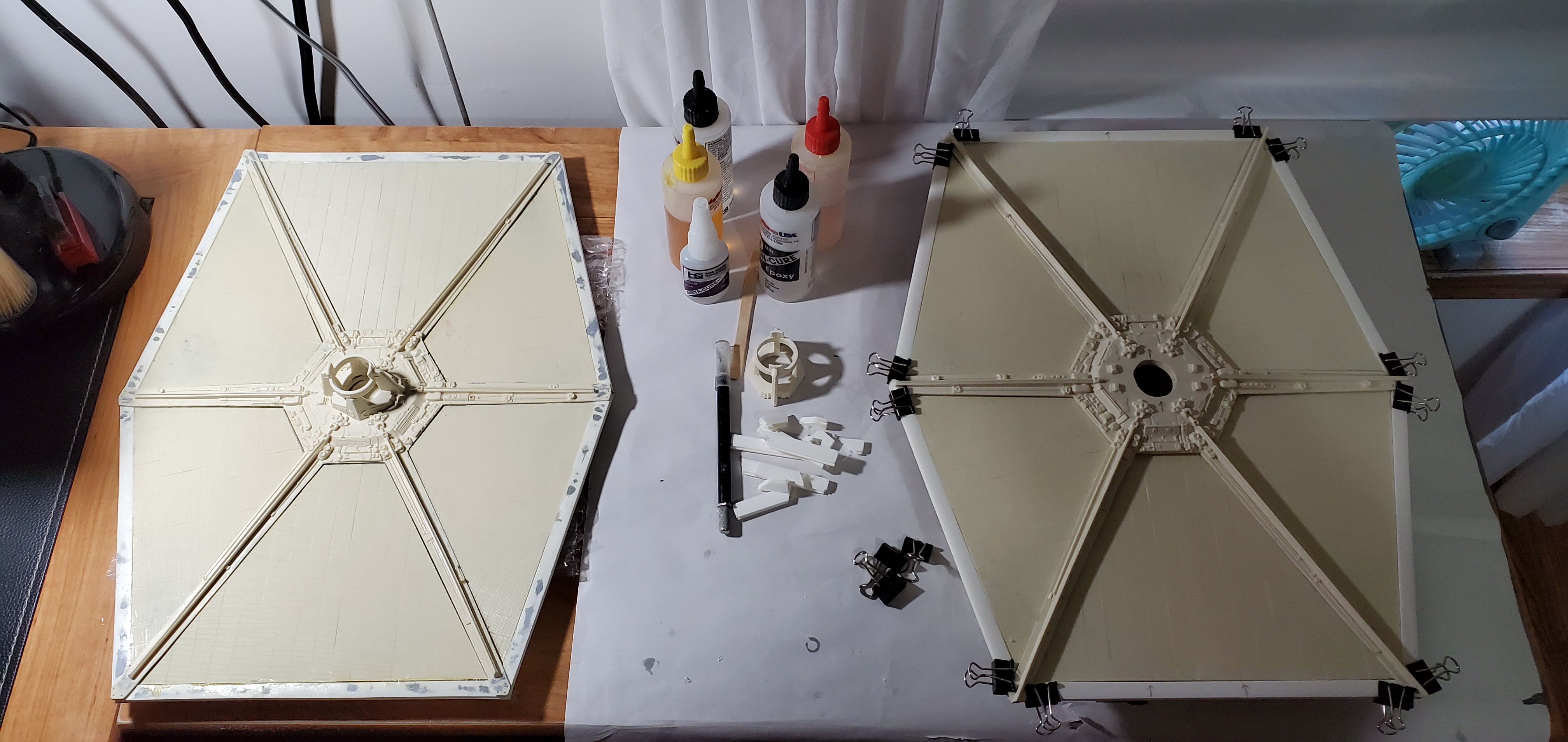 Last edited: